My little munchkin is really turning into a good shopper!  Yesterday we headed out of town for some mid-week shopping.  Little Betty had been asking to go to Goodwill for a couple days, and who am I to deny a request like that?  So we decided to make a day of it and hit a couple other sales as well.  I must say, Little Betty impressed me with her finds! First of all, she found this adorable pillow and wanted it: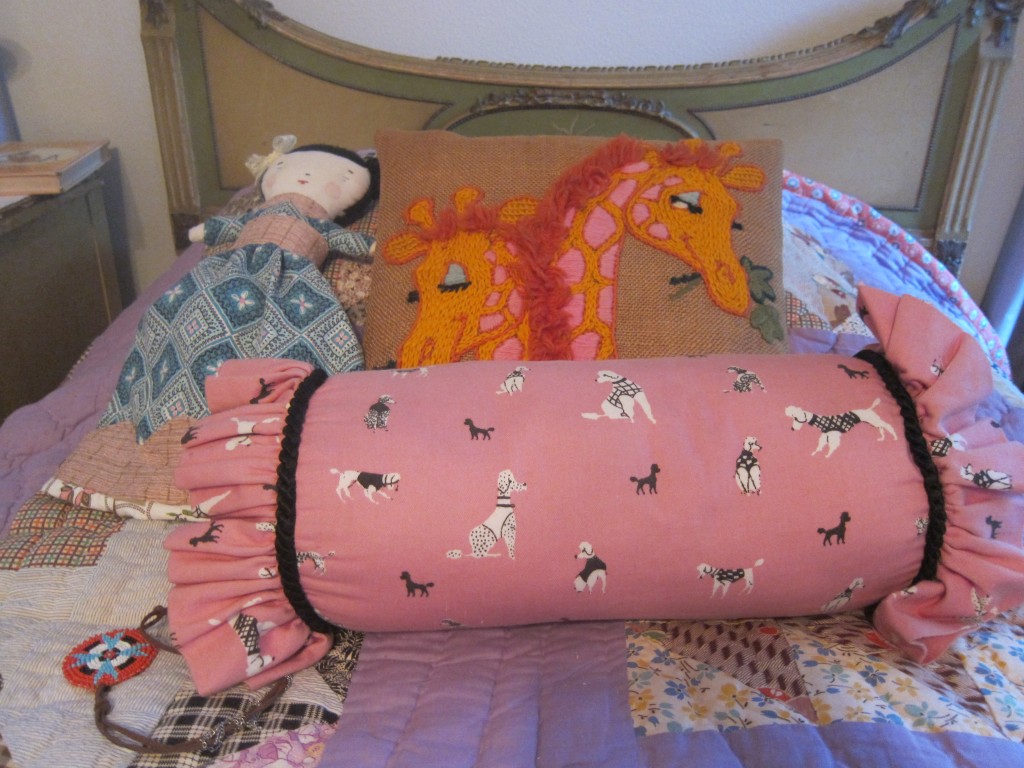 How cute is that?  I was so proud of her.
But then she found this: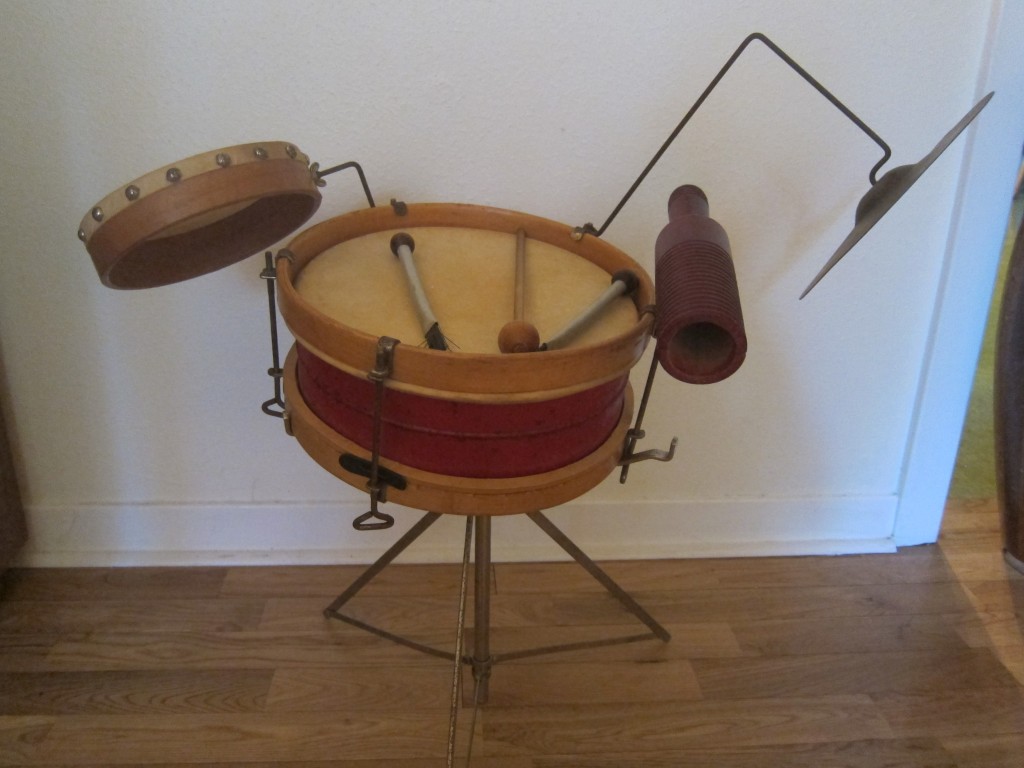 Now a little backstory – Little Betty has loved drums since she was about 18 months old.  Recently she has been asking me for a drumset, and I was going to get her one for Christmas, even though they are big and ugly.  But this little cutie solves all those problems!  It now lives next to our piano and looks right at home.  She's been playing it almost non-stop since she first laid eyes on it.
Now of course mama found a few things too: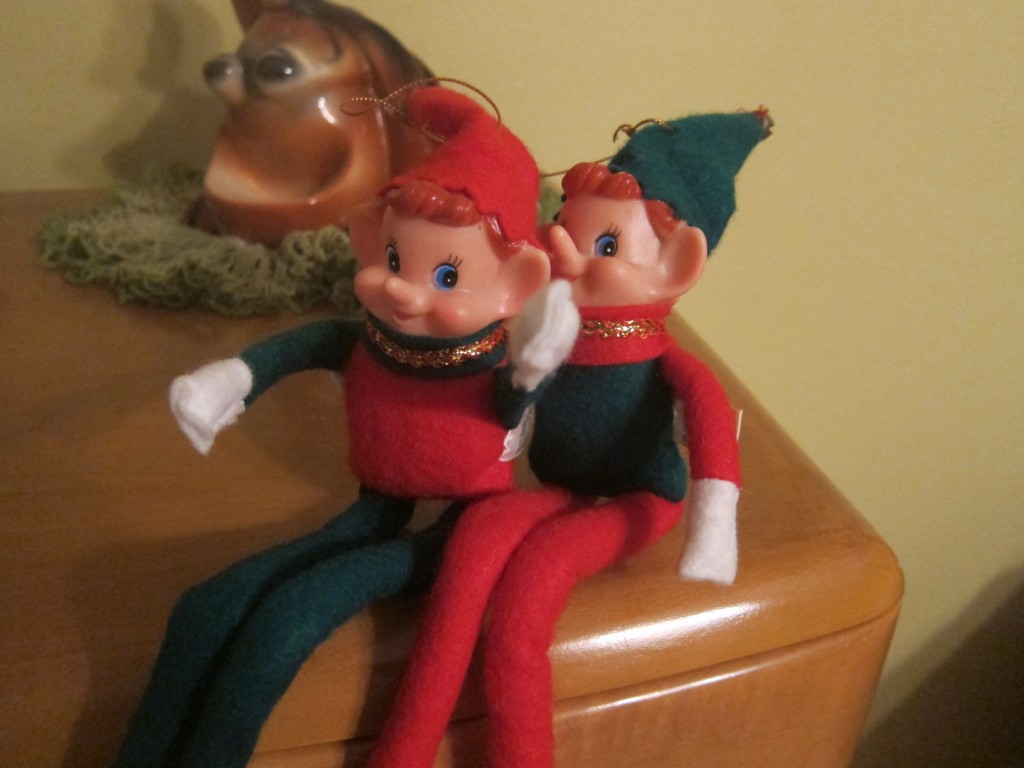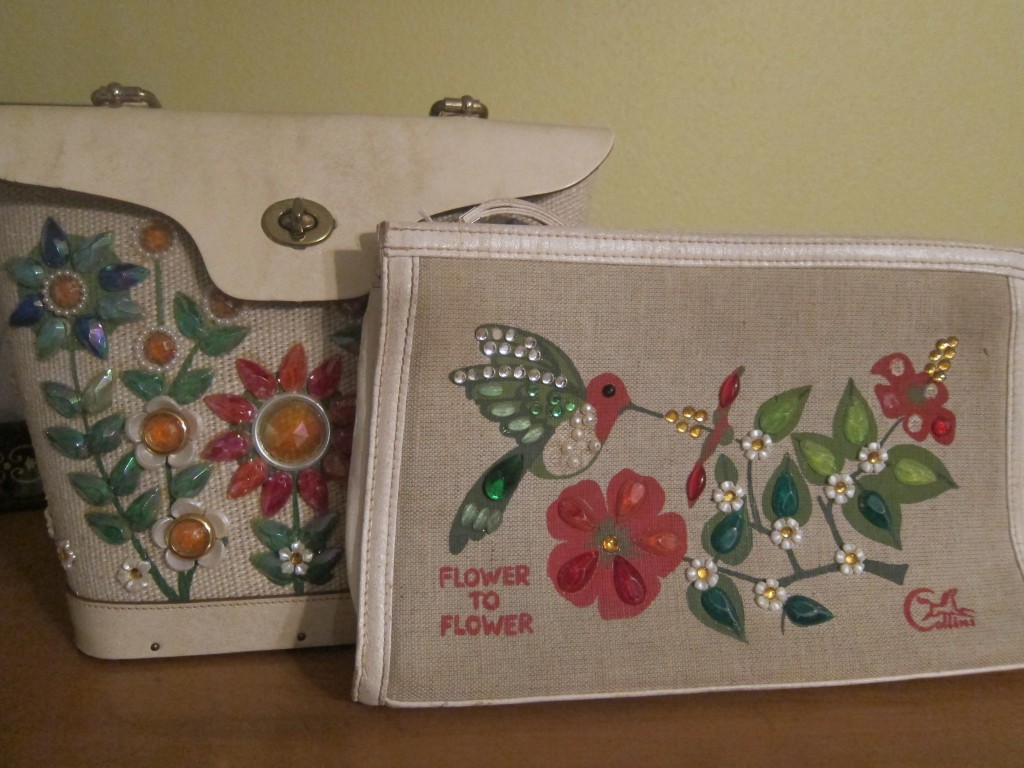 I never did see a knee hugging elf I left behind.  True story.  And these Enids (which are for the store) are in great shape – the hummingbird one is missing a few minor beads but its not very noticeable.
I also found some lovely dresses for the shop: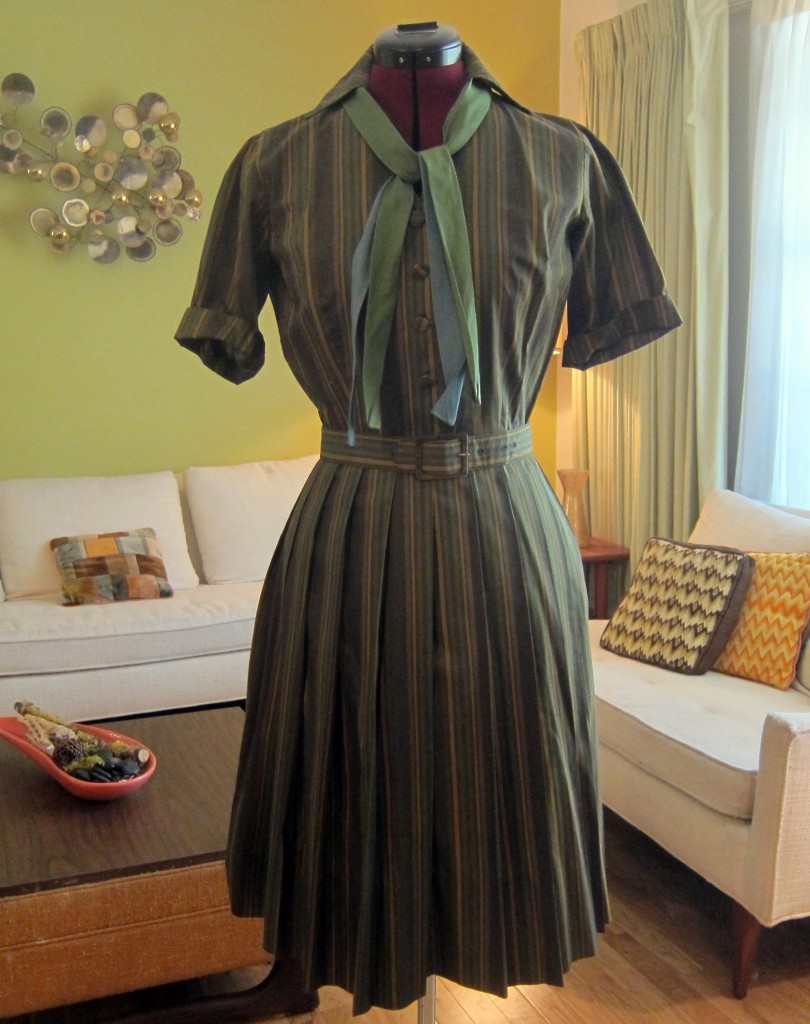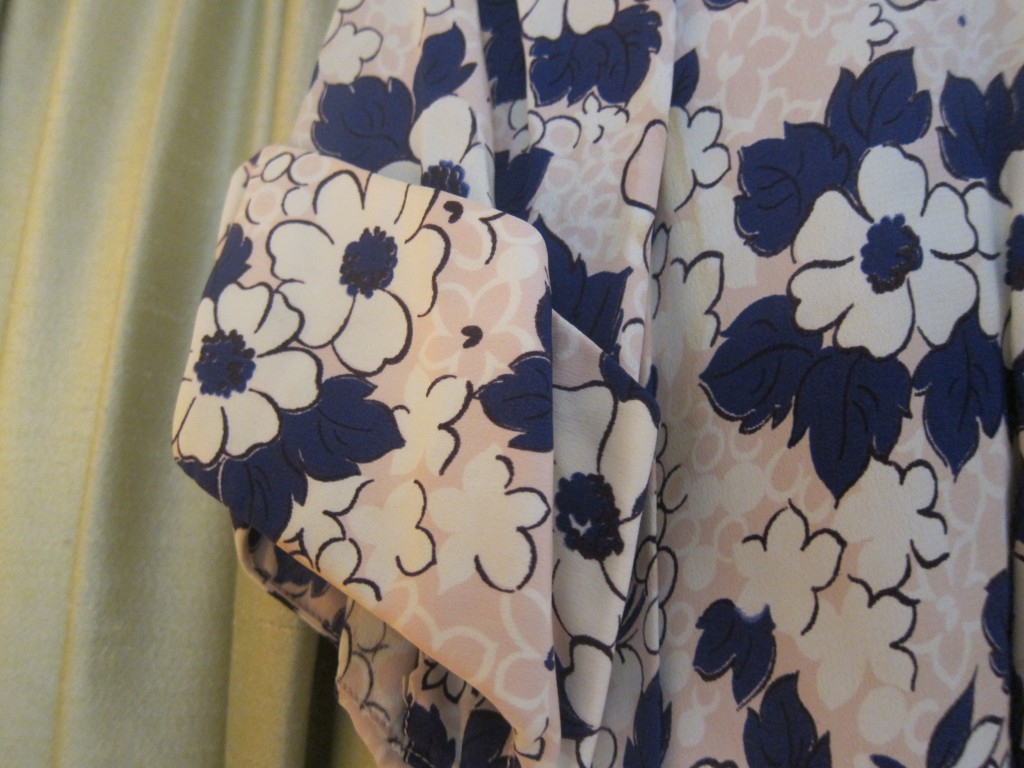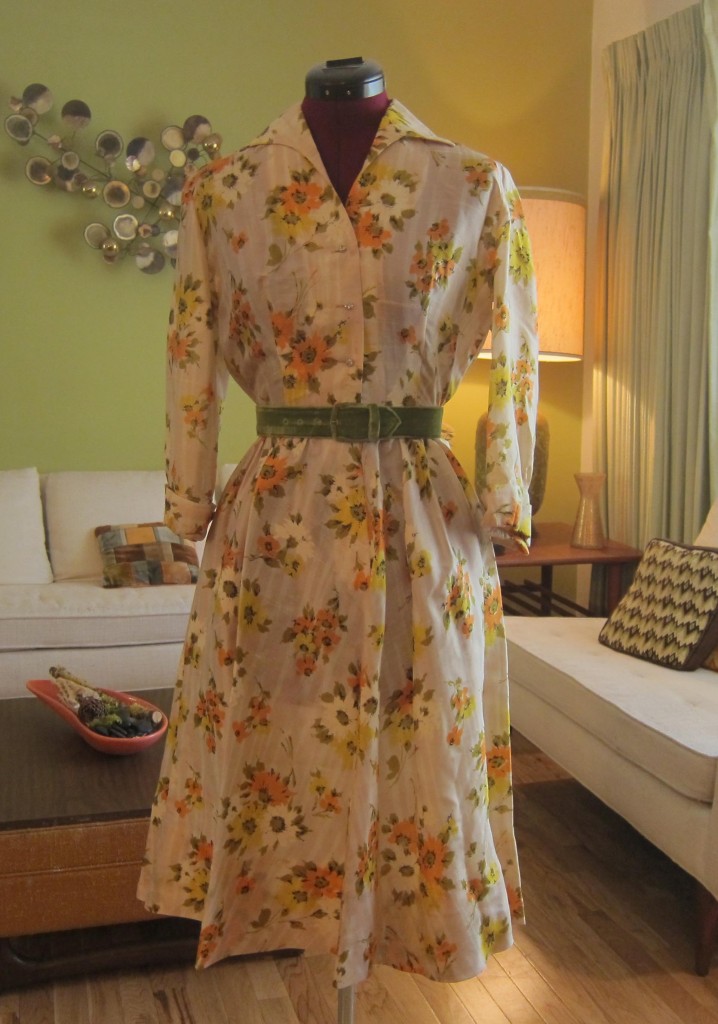 They are really lovely and in great shape – the pink and blue one is 40s rayon!  They will be showing up in my etsy shop later today.
In other Little Betty news, there are some big changes happening in her room.  Stay tuned!