Remember this recent garage sale score?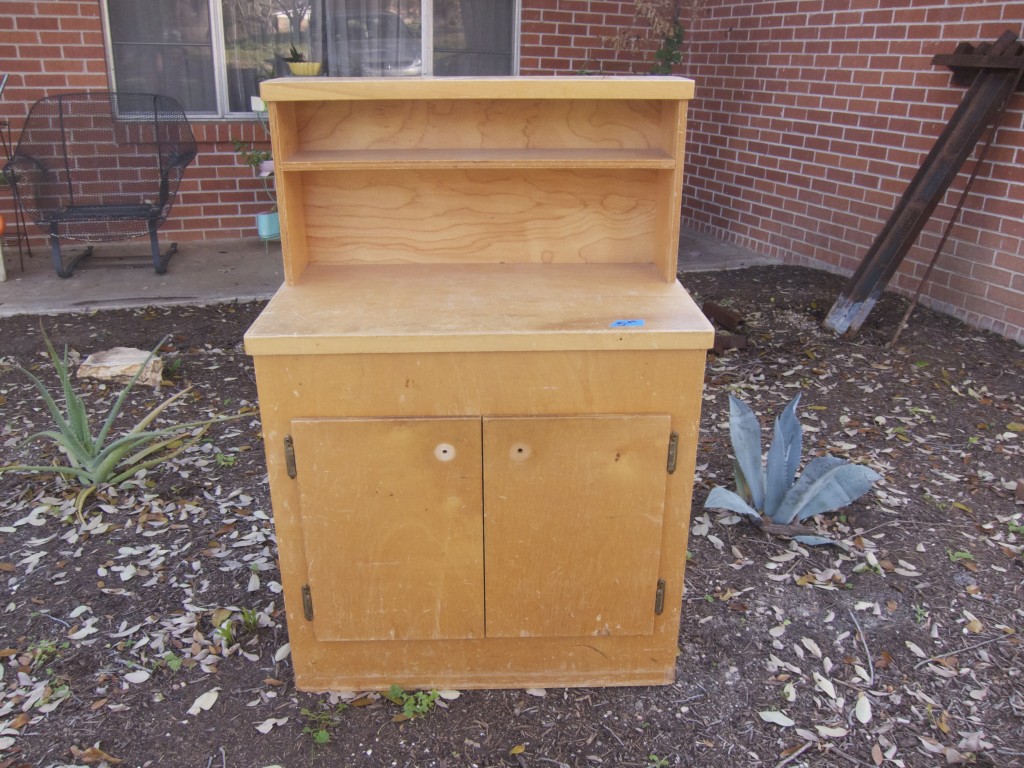 Even in the sorry condition it was in, I knew $5 was a steal.  Now I've had my crafty little way with it and it's happily situated in its new home in Little Betty's playhouse!  Wanna see?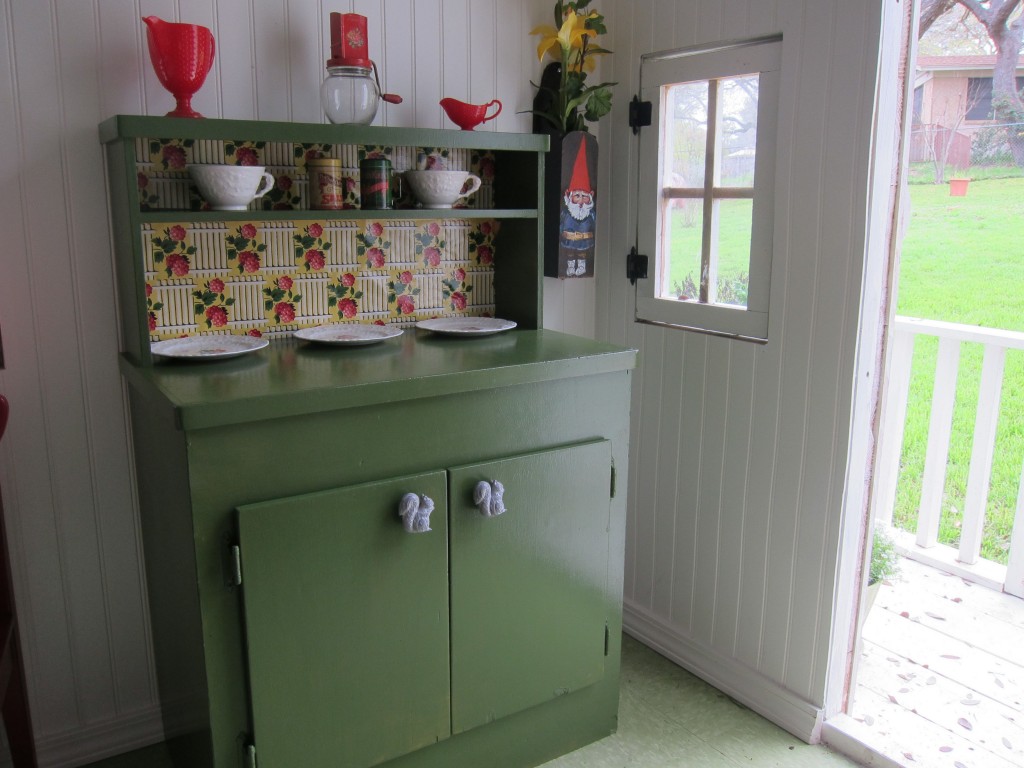 Isn't it sweet?? Love.  Although I painted it in a dark room and can now see that some touch up painting is needed.  Little Betty helped me paint it too!  It was pretty simple – a coat of paint, some 40's raspberry wallpaper (with a coat of Modge Podge over it due to it's extreme fragility) and some Anthropologie squirrel knobs.  What more could a gal want?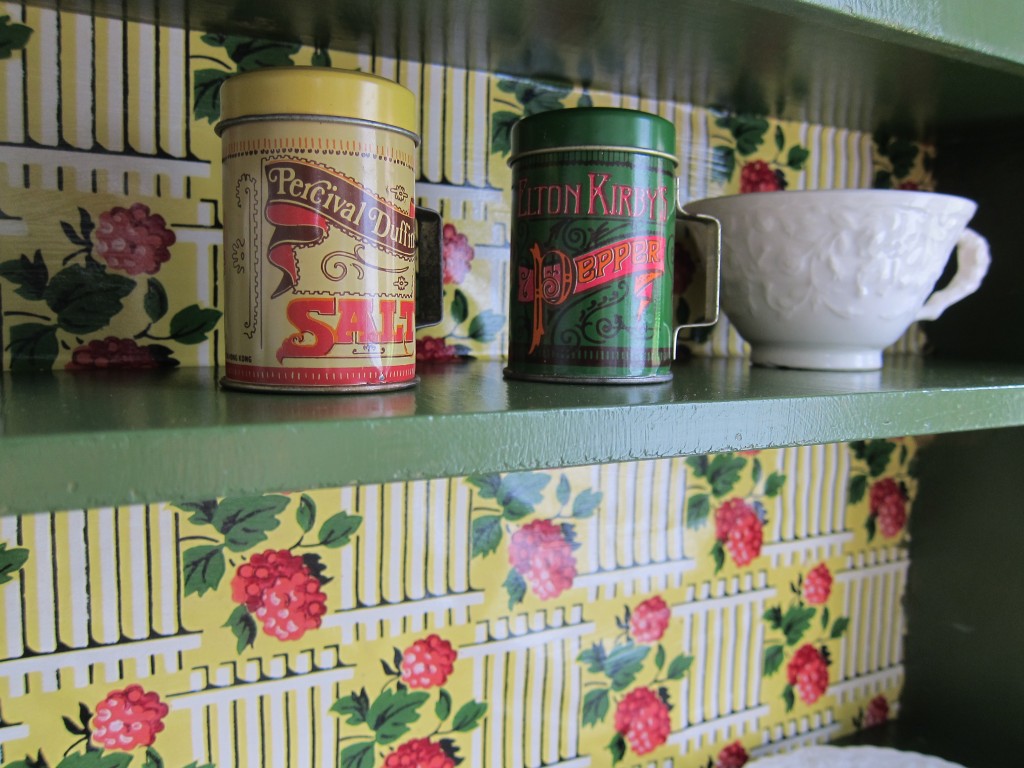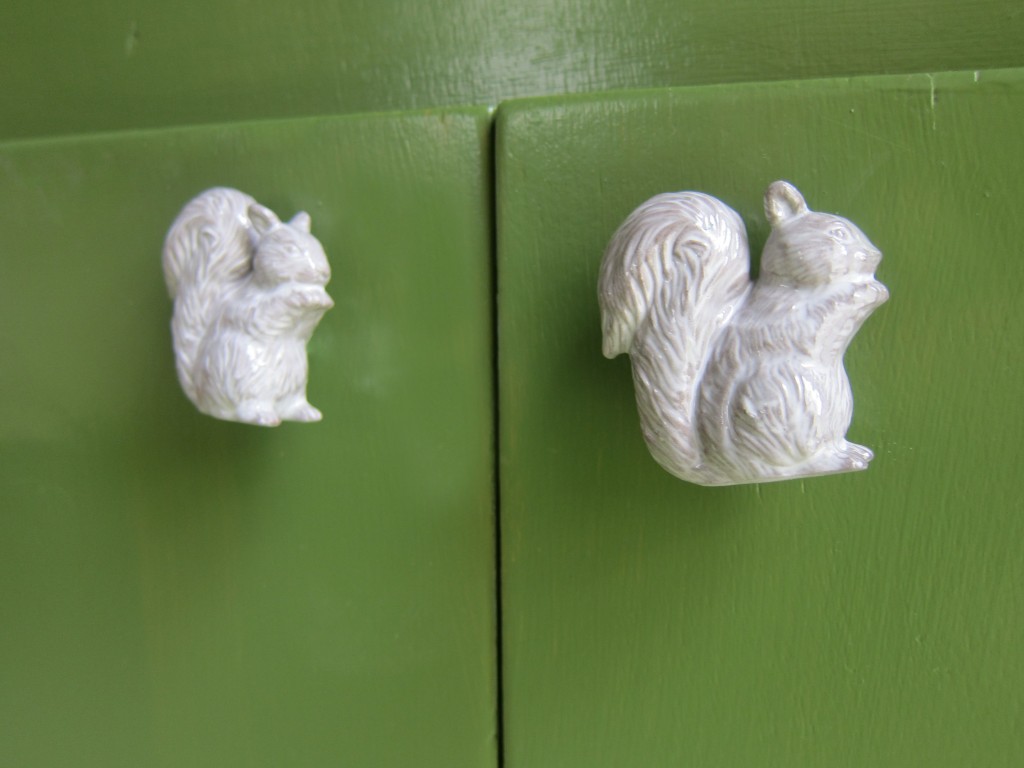 Something else made its way out to the playhouse too.  Remember over the summer when I found this tea set at an estate sale?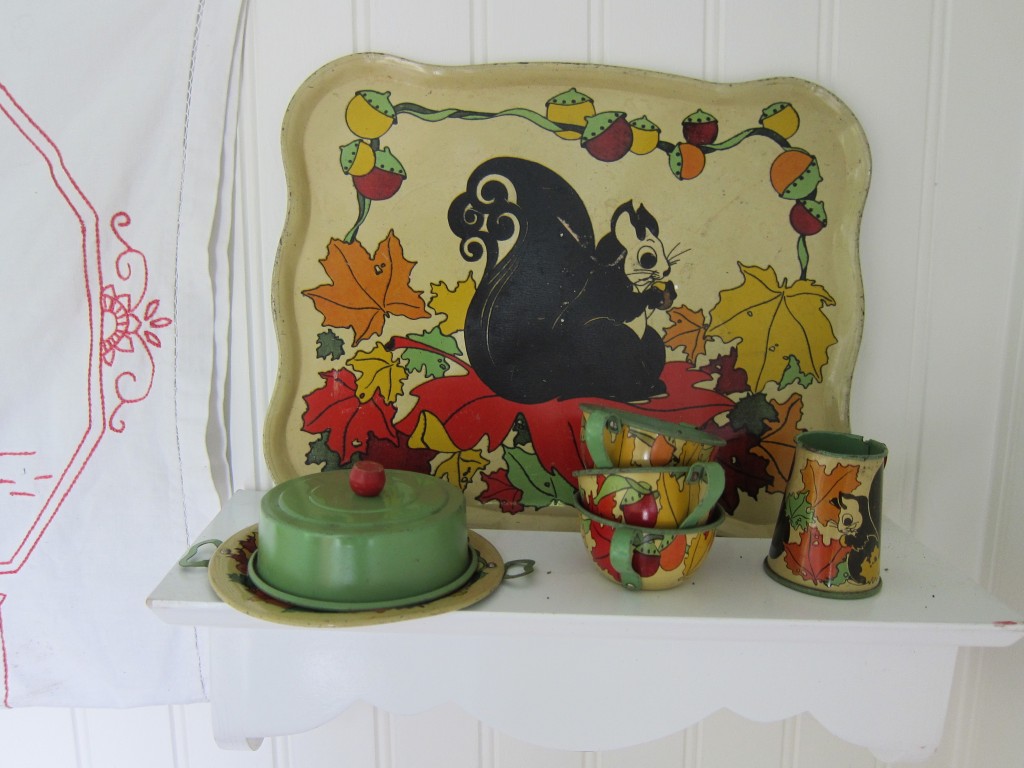 I decided it was just too perfect for the playhouse to stay locked up in my china cabinet.  Besides, how much damage can she really do to a tin tea set?  And she was beside herself with happiness when I told her she could have it.  I'm a bit obsessed with the playhouse right now.  Next up – curtains!