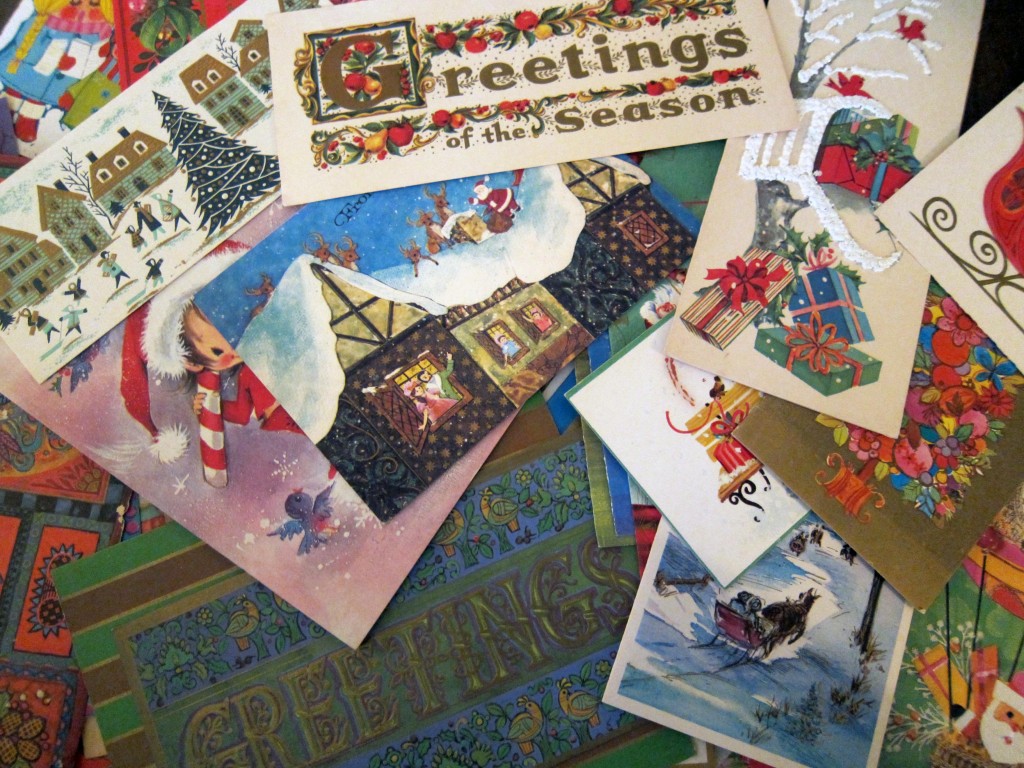 This week I lucked into an antire BOX  of greeting cards and letters from the 60s and 70s.  Mostly Christmas.  And boy howdy let me tell you the graphic design eye candy that was inside was mind blowing.  First of all I had such a great time sorting through them all and reading the sweet letters to this family. (It came from an estate – I was lucky enough to nab it before the auctioneers cleaned out the house!)  After hours of pouring over hundreds of them, I've pulled out a few Christmas cards to show you that I think are extra special.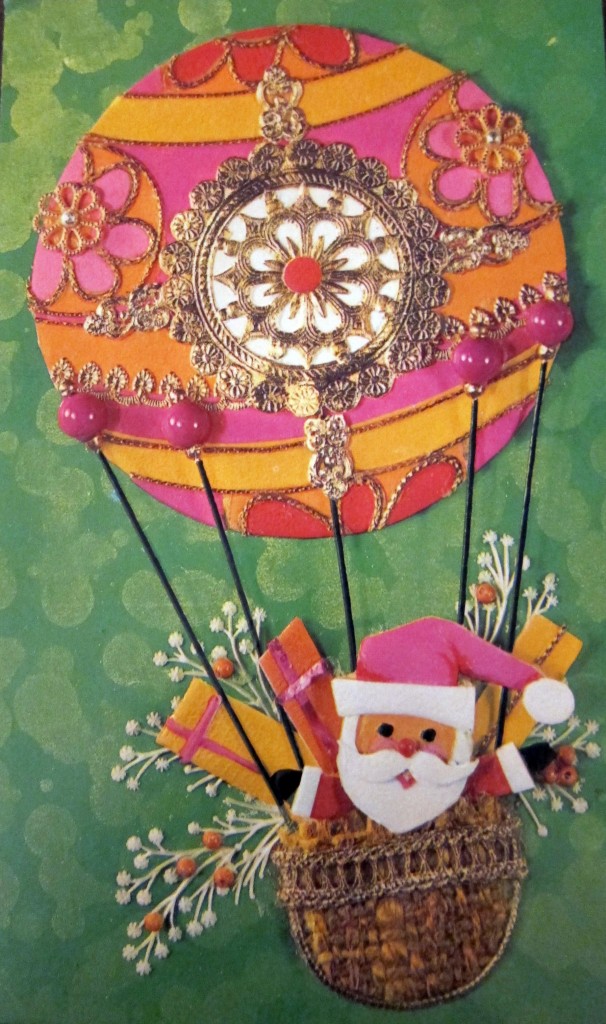 I LOVE this Santa in a beaded balloon.  It actually inspired some friends and I to consider a card making party next year!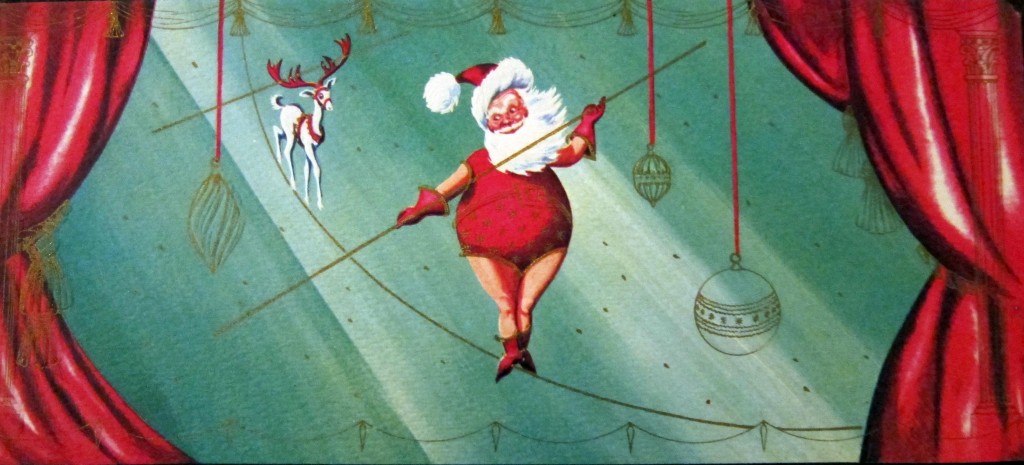 This one is totally incredible.  I mean, what exactly is going on here?  A transvestite carnie Santa?  Believe it or not, there were actually TWO of these in the box.  I love that this family got this card twice.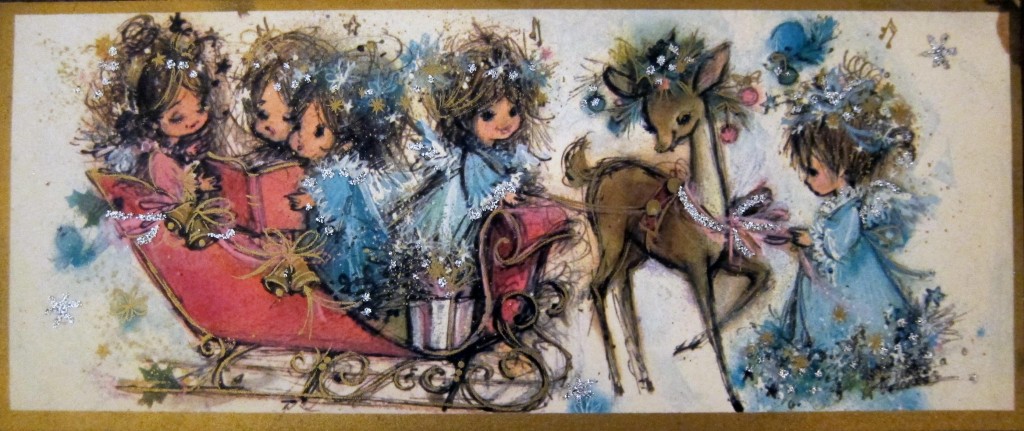 Sadly you can't see the glitter that this card is highlighted with.  But isn't it just the sweetest thing ever?  And if I were a tattoo enthusiast like Mr. Crafter I'd be tempted to get that reindeer permanently on my body.  I love it that much.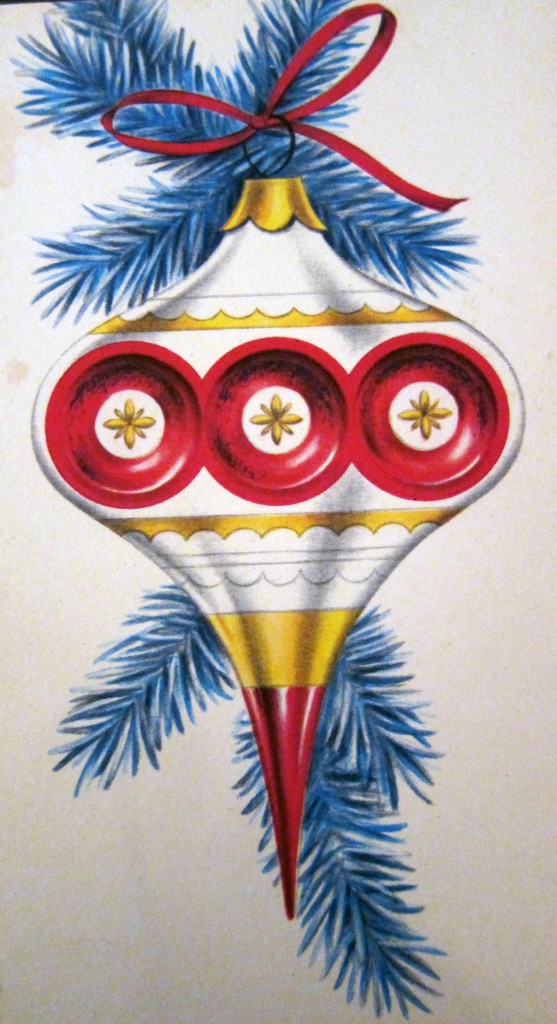 Classic, simple, beautiful.  Perfect.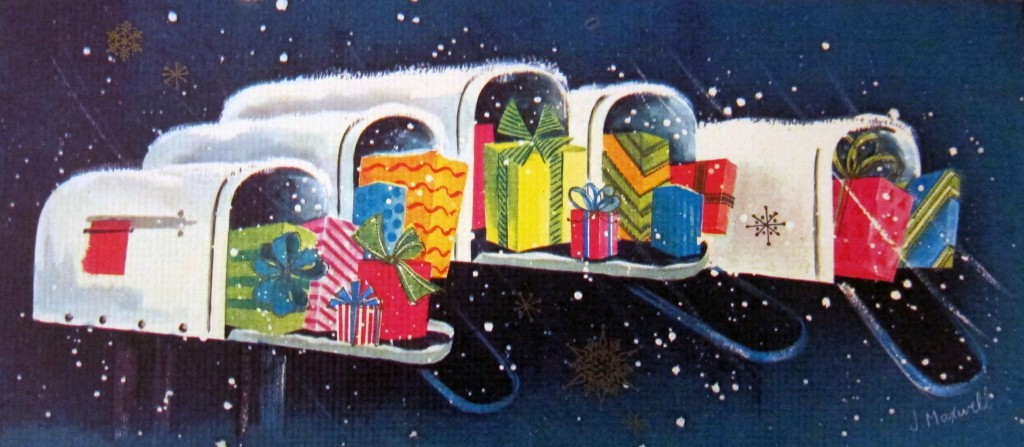 I love this one.  Nighttime snowflakes and presents… dreamy…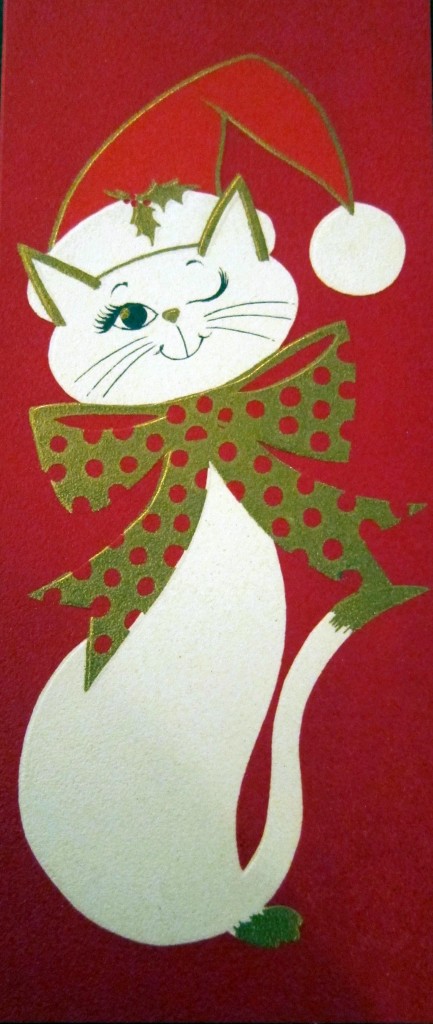 How much do you love this sassy little kitten?  I actually had a hard time choosing which adorable kitten Christmas card to show you – there were so many!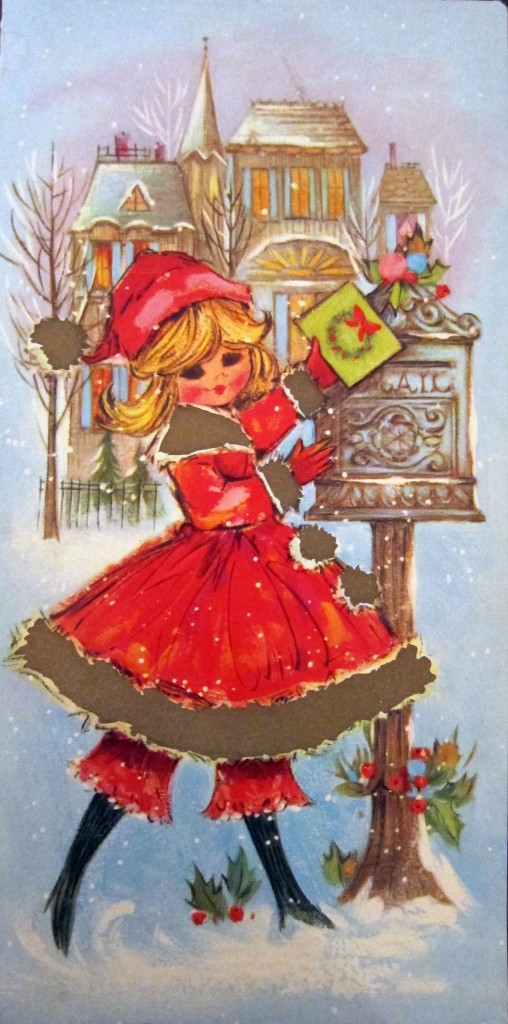 And lastly, check out this pretty Christmas lady.  I like to imagine her name is Merry.  Also, I want to live in that house.
I can tell that from now on I'll be checking out old greeting cards instead of passing them by like I always did before!  And I think I'll start keeping the ones people give me.  Maybe at my estate sale someone will be glad I did.