Ok, I fully admit that I am the LAST person who needs a new collection.  But blame it all on my mother who got me this insane necklace for Christmas: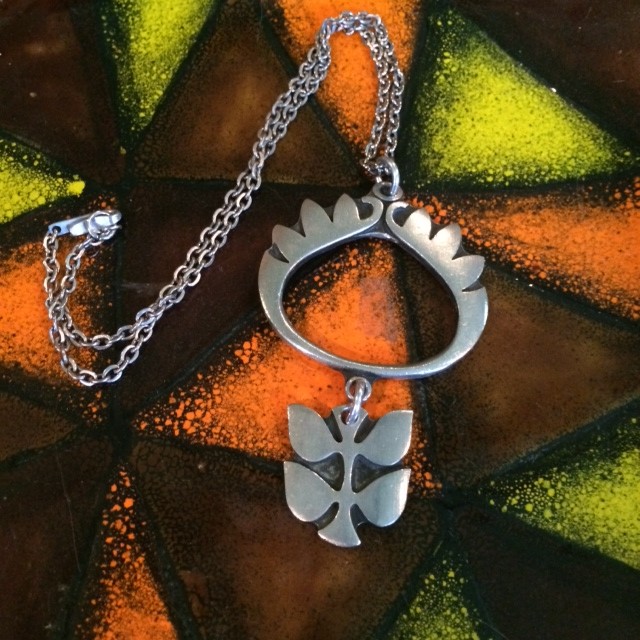 Right?  I have literally worn it every day since Christmas and get compliments on it everywhere I go.  Well of course I started researching the stamp on the back:  R Tennesmed Sweden.  Hooooo-doggies.   Talk about drool worthy modernist jewelry!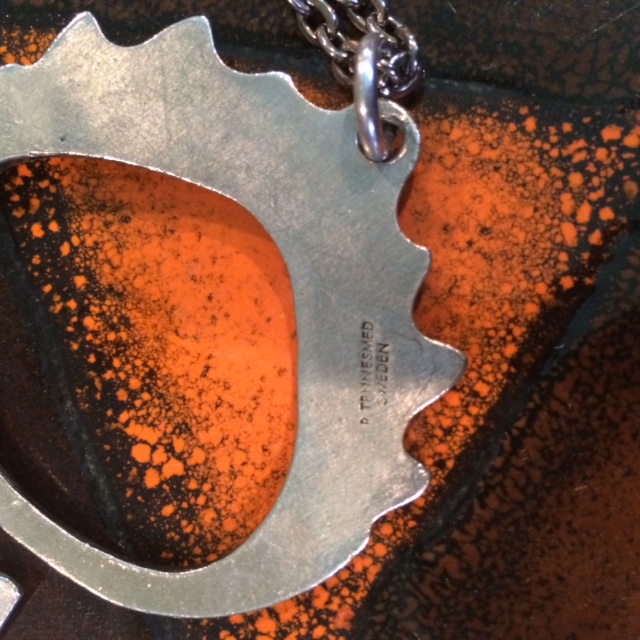 Like this: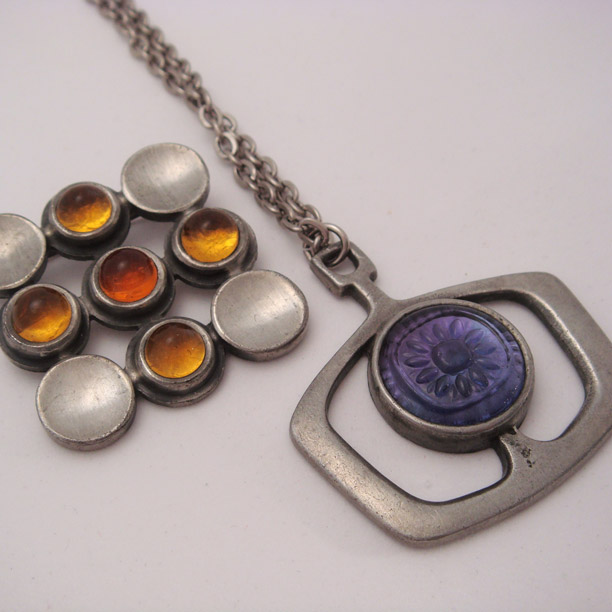 Photo credit here
And this: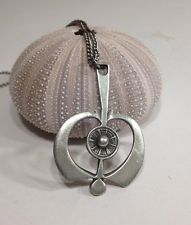 Buy it here!
Good thing this pin was sold, cause I'm not sure I could have passed it up: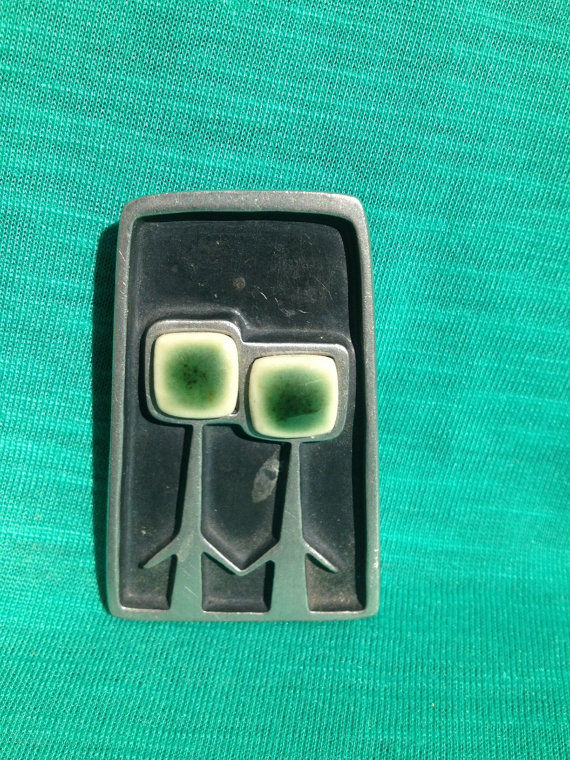 Photo credit here
Then I really fell down the Scandinavian pewter jewelry rabbit hole.  You know, like I do. How about this ridiculously awesome necklace: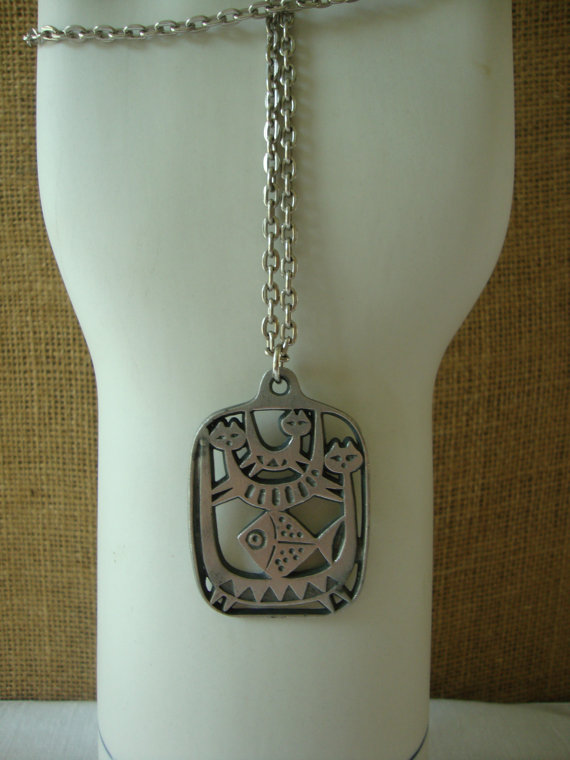 Snag it here!
I had to really resist buying this ring: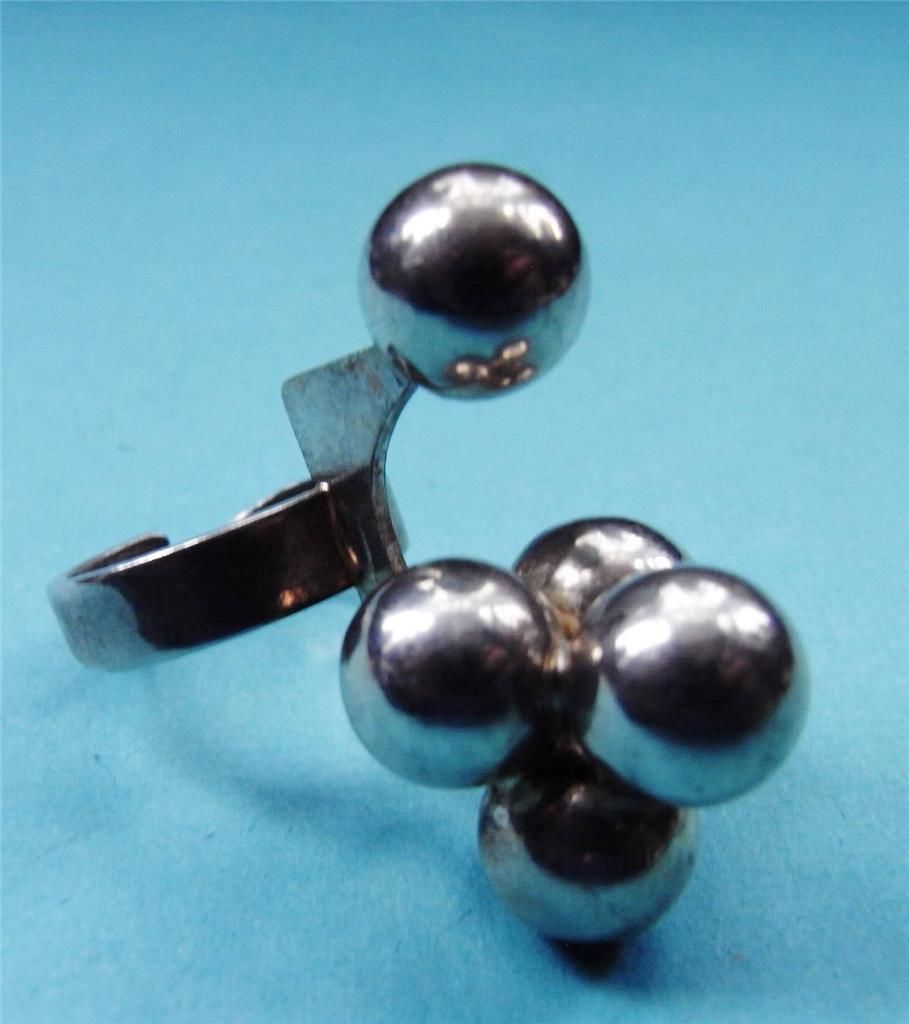 But you can here!
There was only one piece I came across that was too good of a deal to pass up: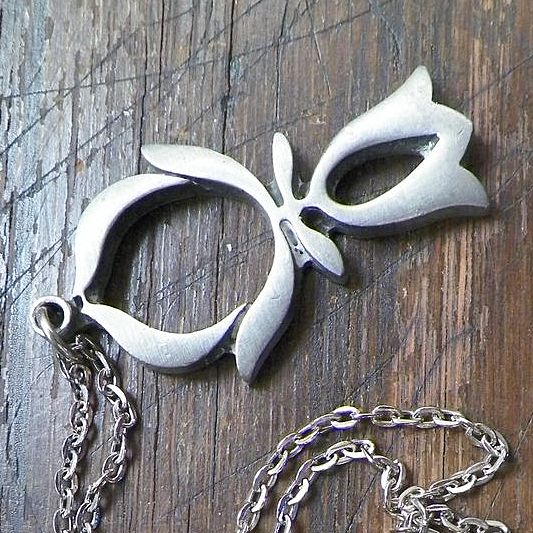 Photo credit here
One more piece and I'm officially a collector.  Oh geez.  The mister is going to kill me.  But a girl must adorn herself, am I right?  I can't be all bakelite and turquoise.  Gotta mix it up and all.