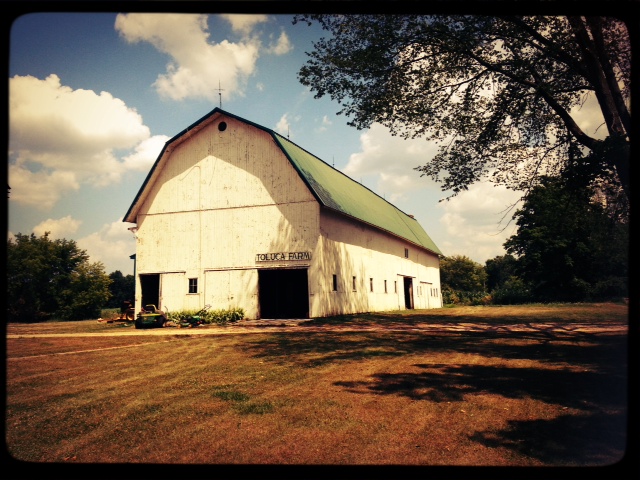 I'm currently on a cross-country buying trip for the store, pulling treasures out of barns and basements and loving every moment of it.  One of my favorite parts of what I do for a living is finding things in the spot where they have languished for decades, waiting for a new life.  I also really love seeing inside people's homes.  I know – creepy!  I can't help it.  And I've seen some great things so far I want to share with you.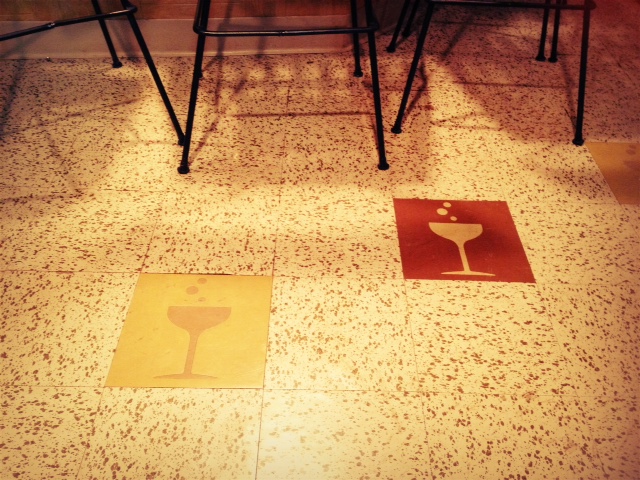 First up are these handmade tiles around a basement bar (where I snagged some really cool old barware).  They are made from sheets of linoleum cut into designs and pieced together.  Imagine the possibilities!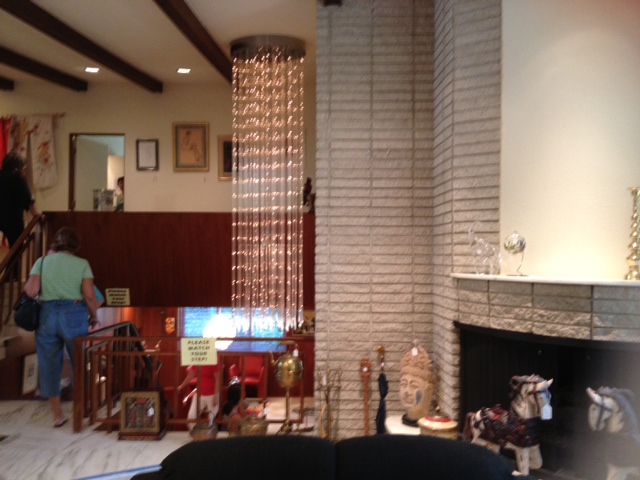 I also went to an estate sale at one of the swankiest midcentury modern homes I've ever seen.  Look at this space!  That light fixture hung down 2 stories and was visible in both the living/dining area upstairs with the cool curved fireplace and also in the downstairs sunken living area with second dramatic stone fireplace.  Don't miss that staircase railing.  Unfortunately you can't see the floating stairs that accompany it.    And the wood block railing at the top of the 3d story is all danish modern storage units.  Drool.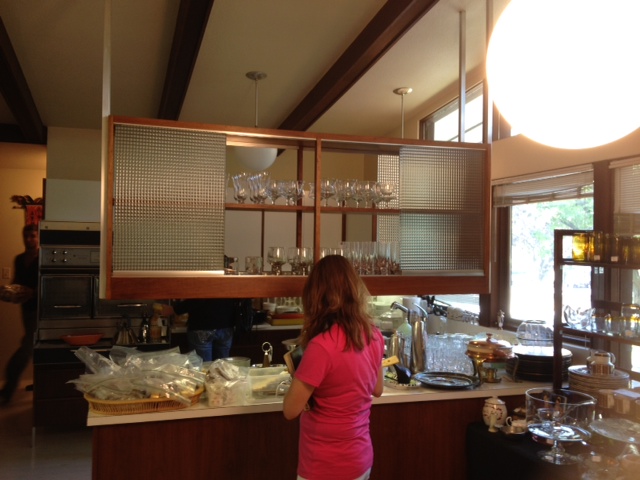 The kitchen might have been the most perfect mid century kitchen in existence.  Look at that upper cabinet!!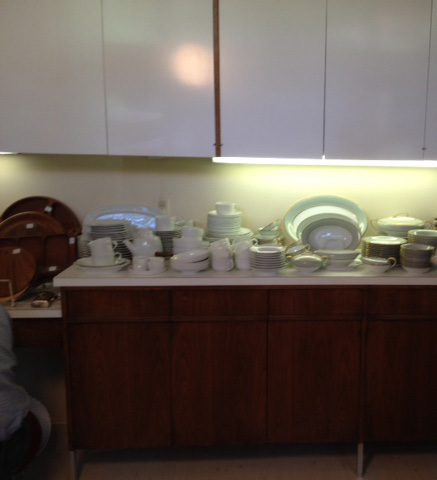 The rest of the cabinets were pretty boss too.  I drooled so much that Little Betty told me she'd get them for me for Christmas.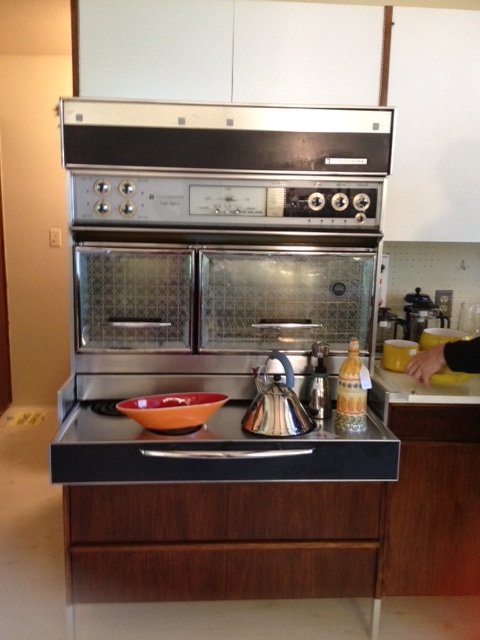 The stove!!  I die.  Like, I'm dead.  I can't handle this stove in that kitchen.  It's just too much perfection.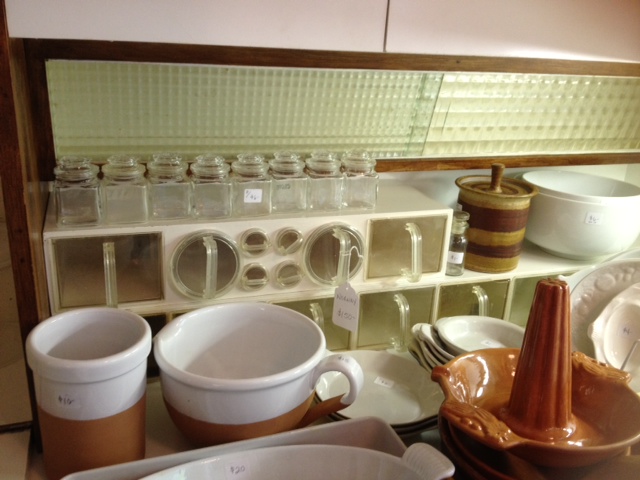 The kitchen also featured this Scandanavian spice storage system.  It was for sale but there was no way I was paying $150 for it.  Yes, $150 for a spice rack.  Needless to say I didn't come away with very much from this sale even though it was full to the rafters with beautiful mid century pottery, china, art, and designer furniture.  It was all pretty expensive.  All I got was an armload of throw pillows and some jewelry.  Oh well.  Seeing the house was worth it.  It was also worth it to see this house down the street: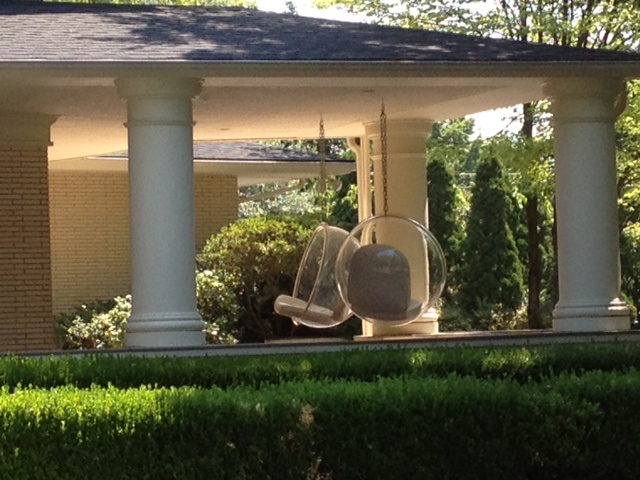 Have you ever seen anything so lovely?  I want to curl up there for a week with the thickest book I can find and a steady stream of Thin Mints.