Hello my dear friends!  I'm still here!  I'm s…l…o…w…l…y… getting back into the swing of things since the luxuriously lazy holidays.  The Kitschmas decorations are put away (Little Betty spent the whole day consoling her doll who she says was sad that Christmas was over) and I've dipped a tentative toe back into normal life.  I've been furiously knitting away on my cowichan (I'm on the last sleeve!) and planning my upcoming romantic desert getaway with Mr. Crafter.  But today I have a vintage ethics question to pose.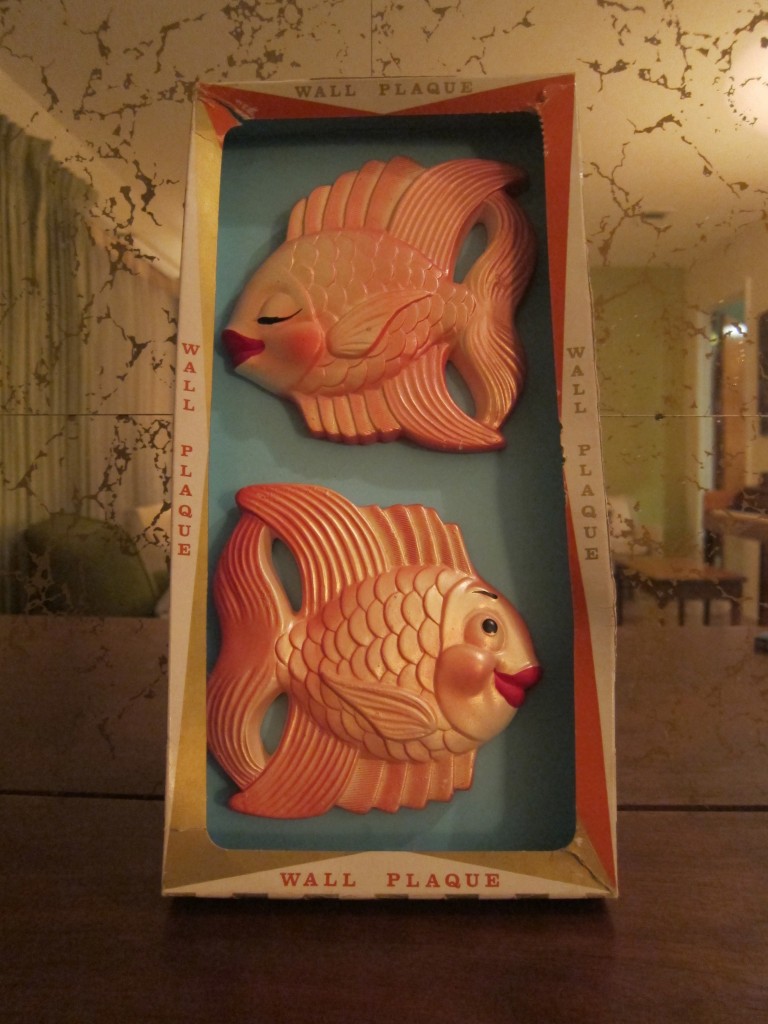 I have had this pair of Miller Studio chalkware fish in the shop for some time now.  They are mint in the box.  They haven't sold.  Well they made me so sad, languishing on a shelf, not getting any love from the shoppers!  And it just so happens that I like to put chalkware fish in my pink bathroom.  And I had an empty spot.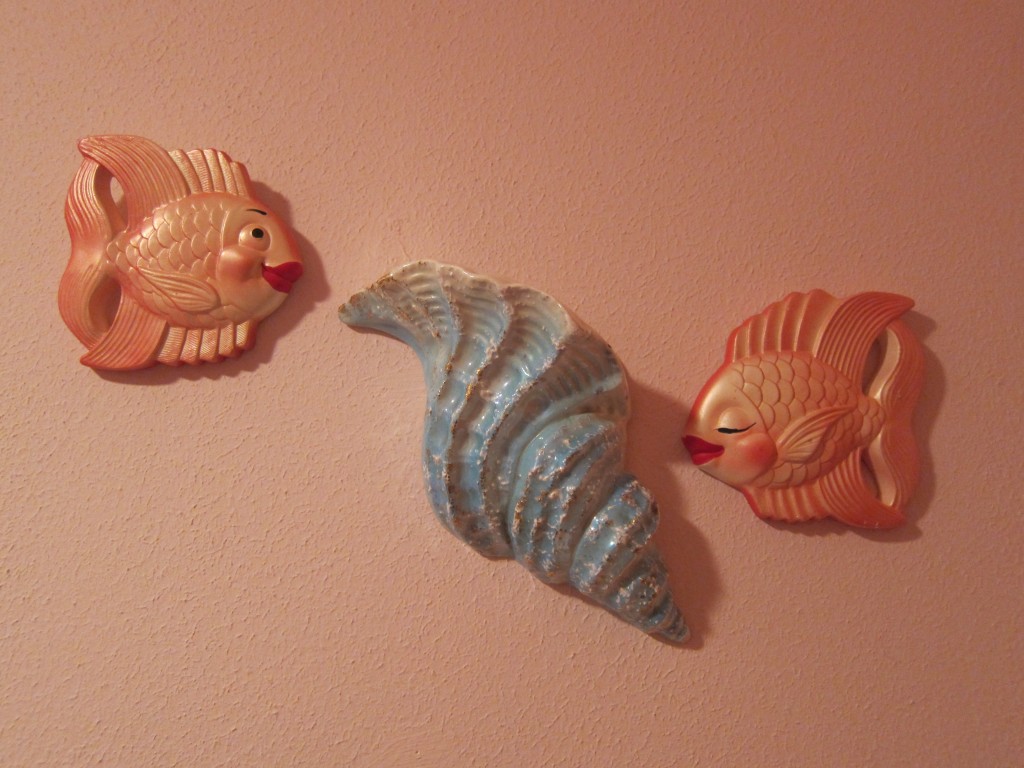 Is it a crime against vintage to take them out of the box and use them?  I felt guilty tearing the box open because it was so darn cute, but it's not like they're a 1960s GI Joe mint in the box, right?  Isn't it better that they be enjoyed?  Help me soothe my guilt over taking something out of its original packaging where its been for 60 years.  Is it wrong?
And by the way, what the heck are you supposed to put in wall pockets anyway?  Actual plants?  Fake plants?  Drugs?  Wall pockets have always confounded me, but yet I have several.