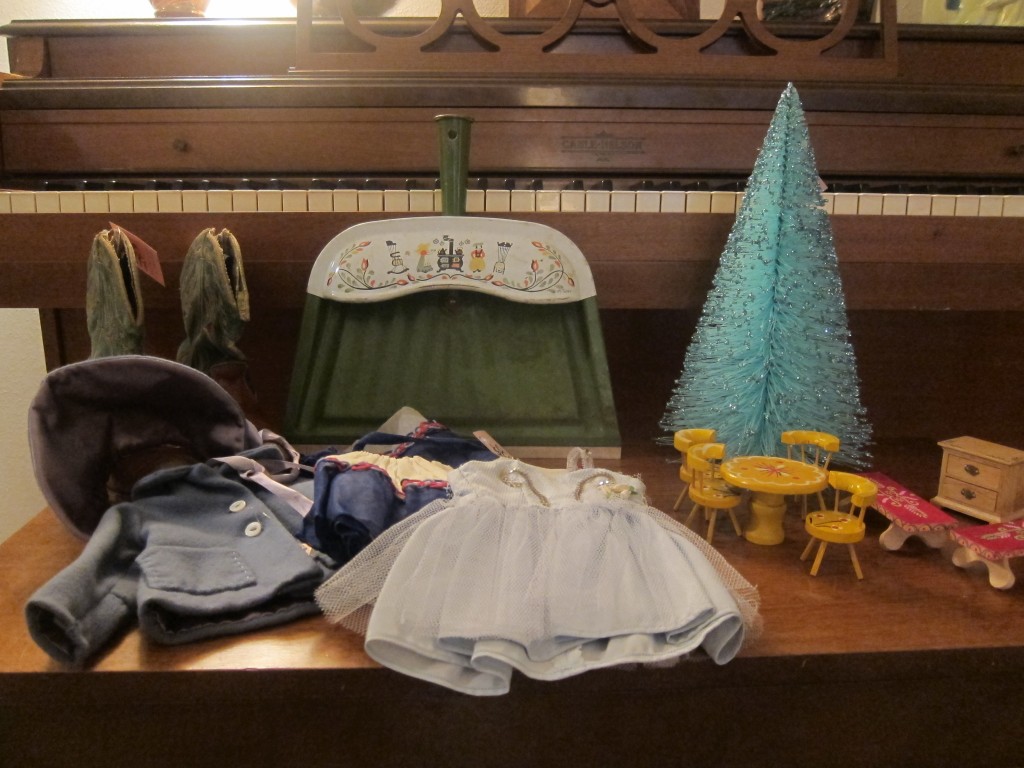 I've run into a few little gems recently I wanted to share with you.  First of all, HELLO turquoise bottle brush Christmas tree!  I totally heart it.  And I know it's a small thing, but I adore that dustpan.  It makes me happy every time I see it hanging in the kitchen.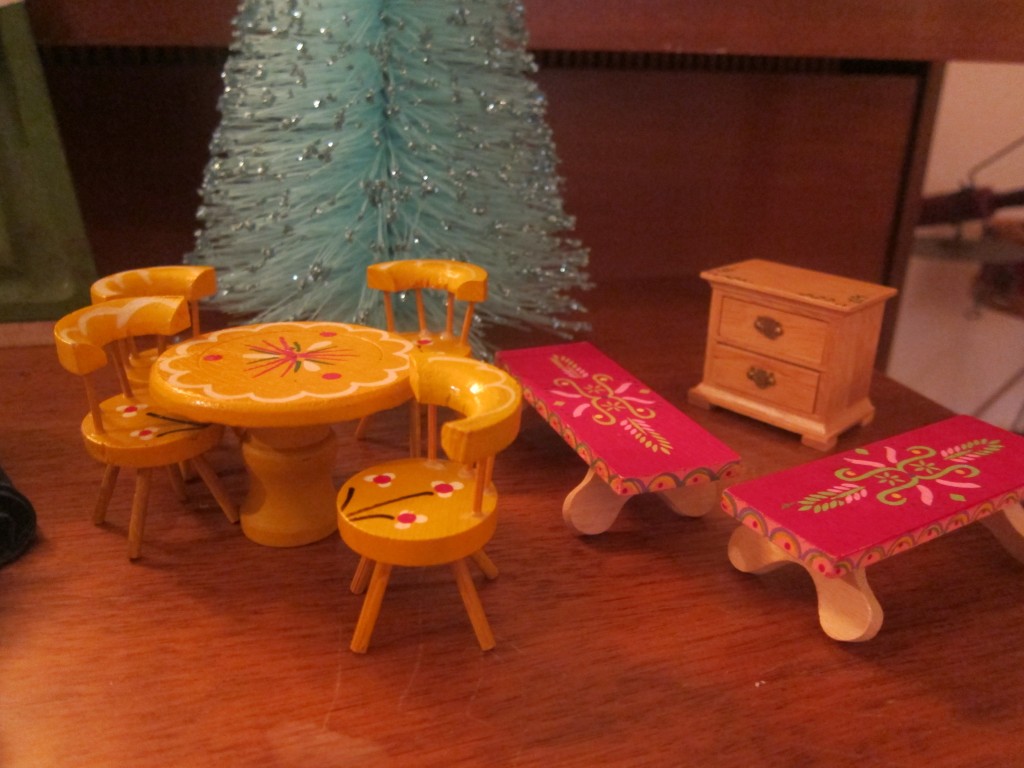 I've recently started rehabbing Little Betty's chalet dollhouse with flooring and wallpaper, so this handpainted furniture will fit right in!  Little Betty thinks the benches should go outside and I think she is absolutely right.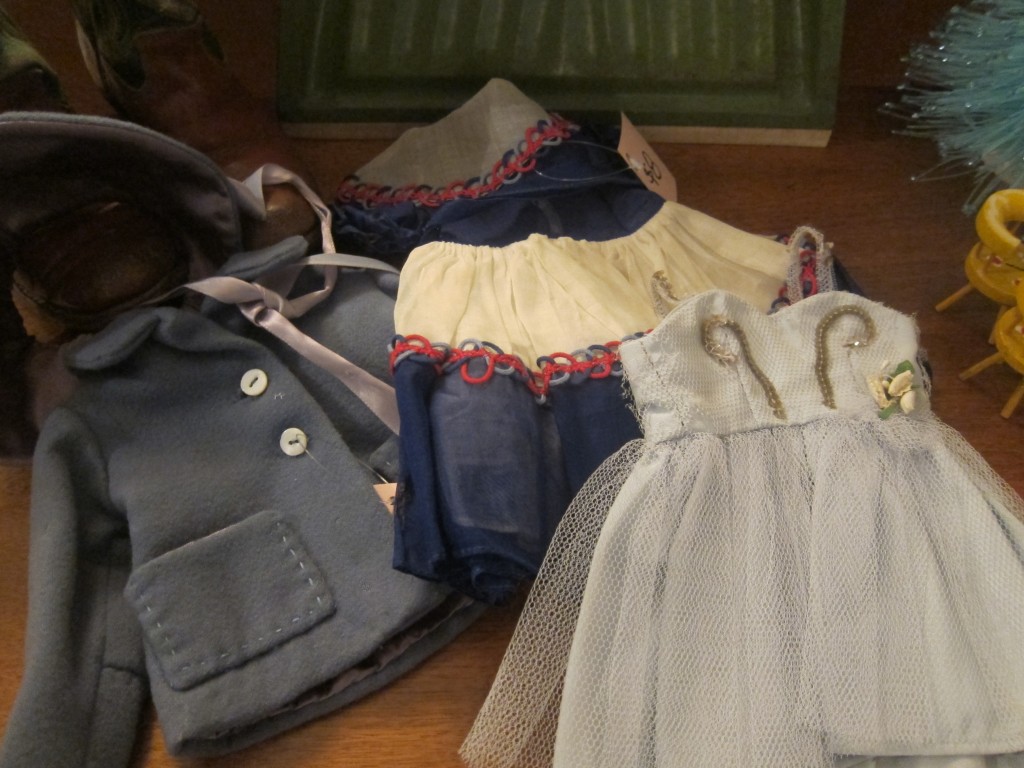 The estate sale where I got everything I've shown thus far had some amazing kid stuff, including TONS of doll clothes and shoes.  It was hard to only get a few things, but I think I chose well.  Those party dresses and coat/hat set are insanely awesome.  Little Betty's dolls have been hitting the party circuit ever since.
And speaking of Little Betty, she also scored these vintage Acme inlay boots.  They are not in the best shape, but they fit and are wearable and generally super cool.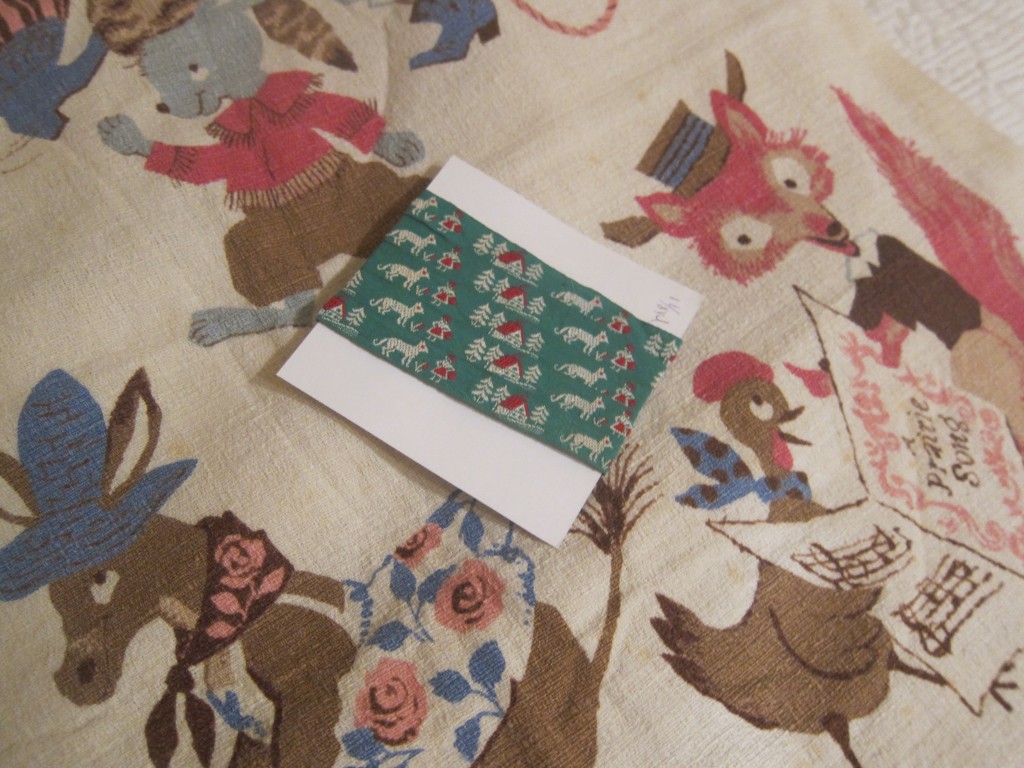 I think these barkcloth curtains might be the best nursery print I've ever seen.  I'm going to hoard this fabric until someone very special gets pregnant then make the perfect baby gift out of it.  Also, that Little Red Riding hood ribbon is from 1890!  It's perfect.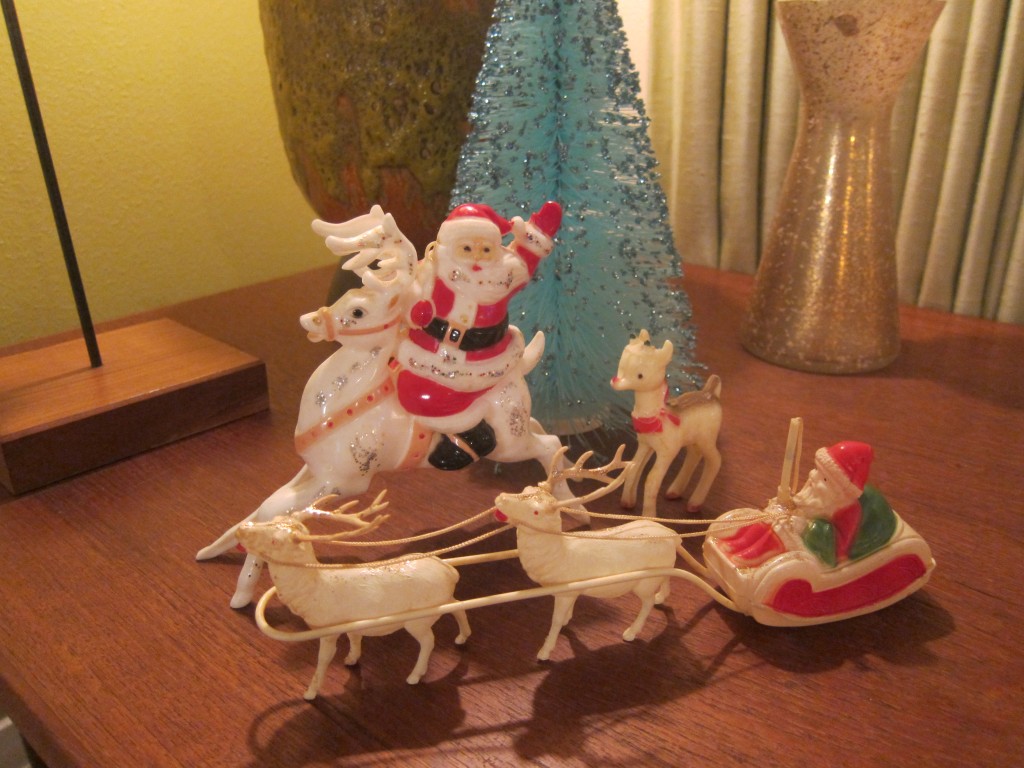 Lastly, I've been on an slowly escalating holiday celluloid kick lately, and I think it's about to really take off.  I have a few Halloween pieces and a big Santa, but when I found these Christmas pieces it became clear that I'm now going to actively search them out.  They're so beautiful and delicate and really look great grouped together.  I love vintage Christmas so much.  I'm about 5 degrees away from having Christmas stuff up all year.
Did you find anything good this week?