I haven't done too much shopping in the last couple of weeks, but of course I have a few things to show you!  First, you know it's all about squirrels for me.  I have no idea why.  But when I encountered this combination of squirrel + bakelite, my head exploded.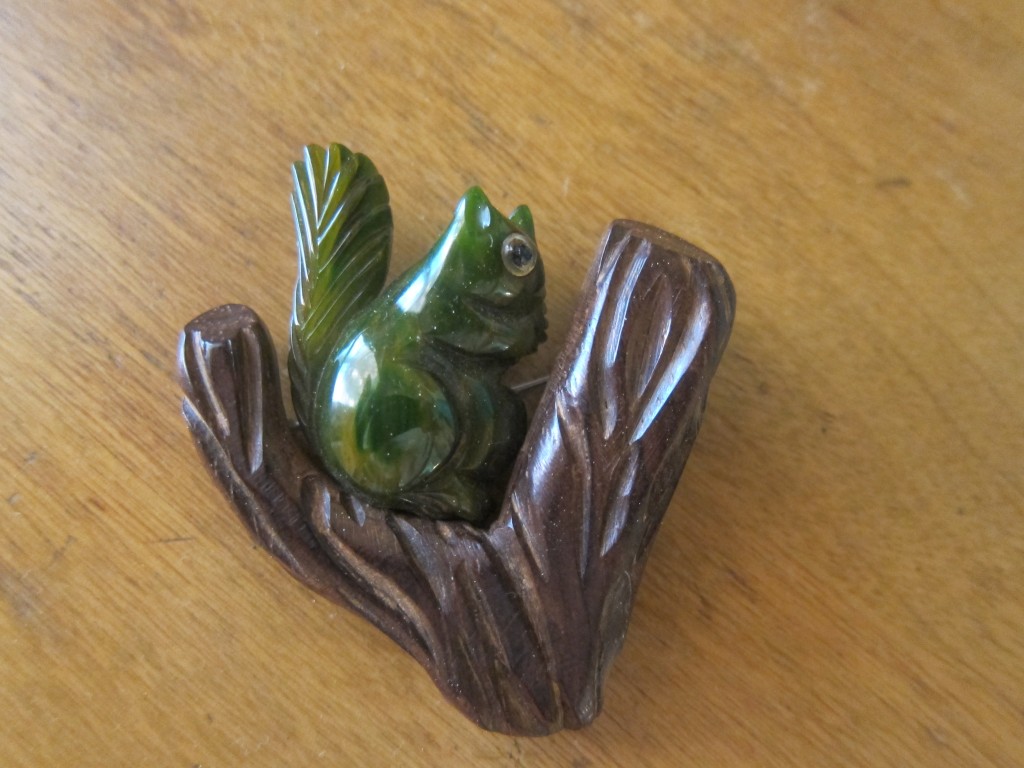 I knew I couldn't leave it behind.  But as any of you bakelite lovers might guess, it wasn't cheap.  Luckily, my darling Mr. Crafter offered to buy it for me as an early birthday present!  Wheeee!  I love it.
But that wasn't the only squirrel that has crossed my path recently!  Our pal Eartha Kitsch loves squirrels as much as I do.  And one of the many forms in which she likes her squirrels is made out of nuts.  A few days ago while browsing a local vintage shop I felt the presence of a nutty squirrel.  Seriously!  It was like I had a nut-squirrel divining rod that led me straight to it.  I knew it would be there, and then there it was.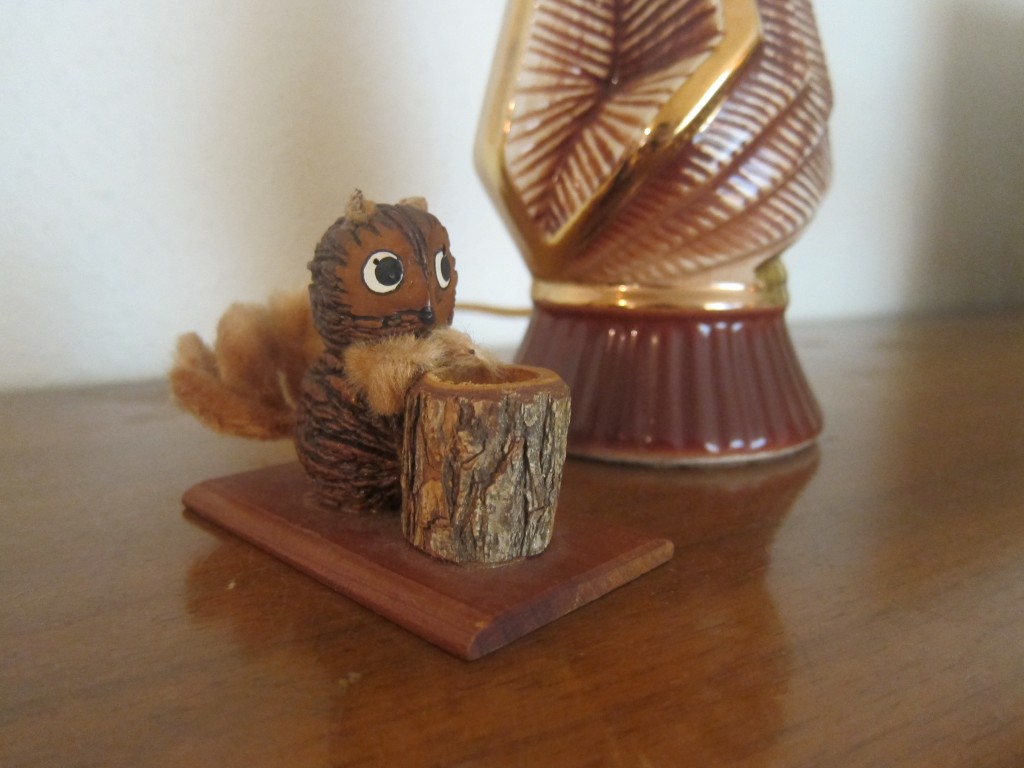 Now I just have to get off my lazy tuchus and put it in the mail!
I also came into possession of these cutesy, unused coloring books for Little Betty: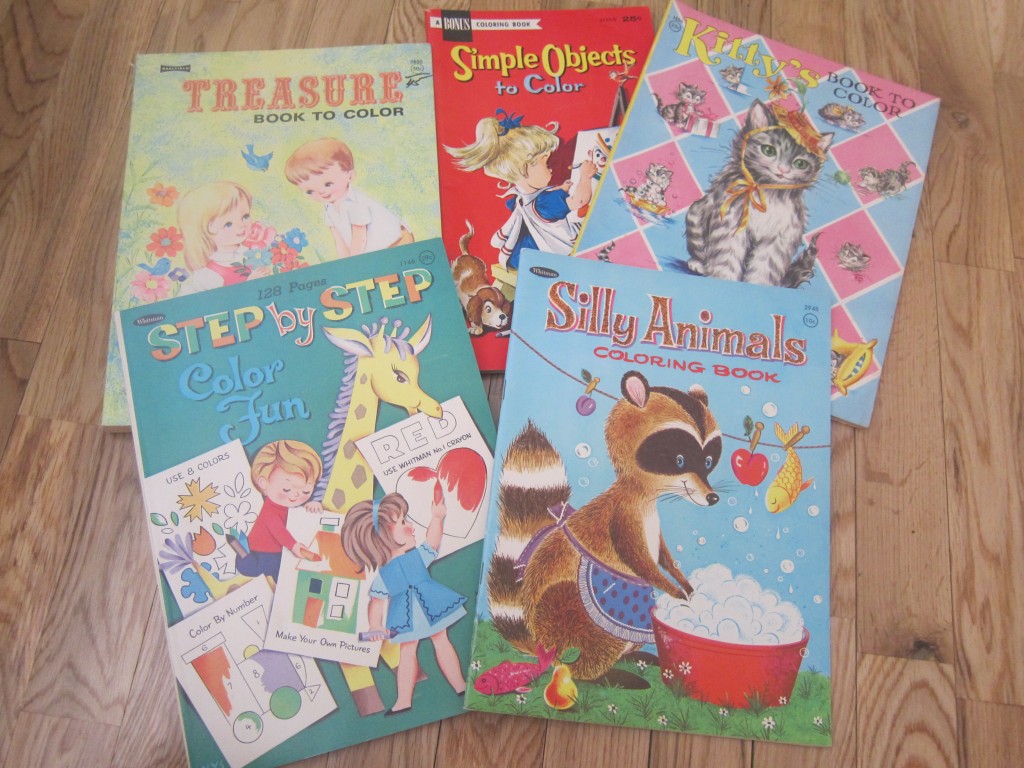 I had a pretty big shopping outing today with Little Betty.  We hit up an estate sale where I bought several pieces of furniture for the shop, and then to a favorite thrift where I scooped up 3 boxes of smalls.
Here's what I got for the store: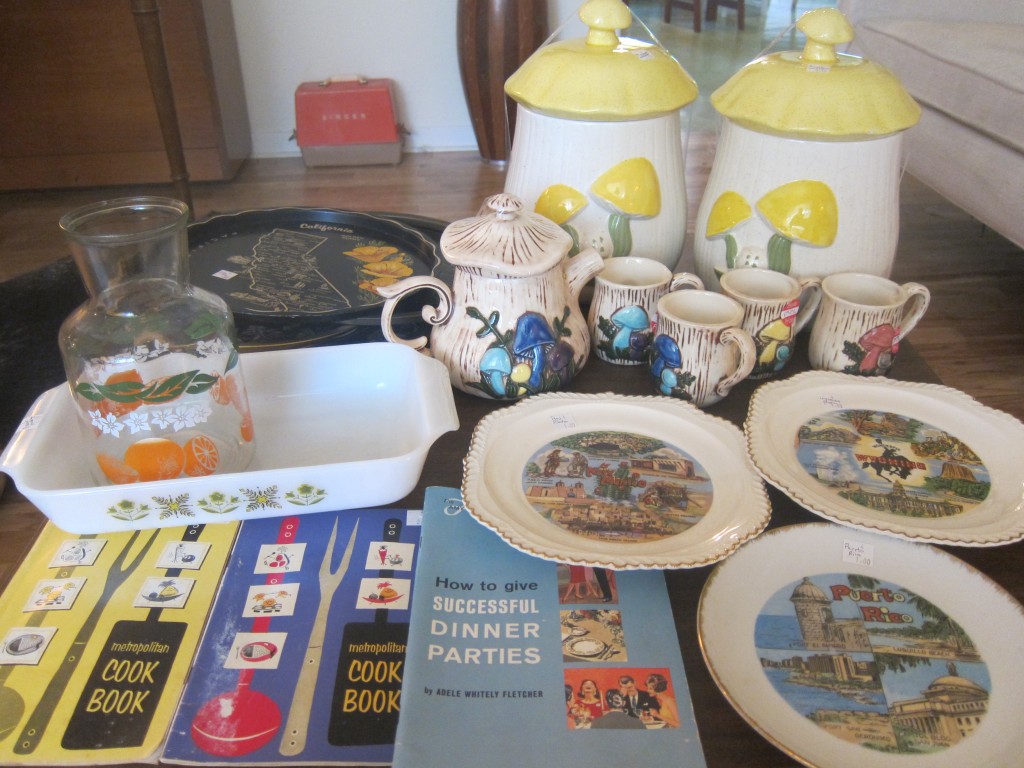 I am a total sucker for souvenir plates, trays, hankies, pillows, etc.  Not for myself, but for some reason I have this idea that I need them for the store.  And they do sell pretty well.  So today I came away with 6 state trays and 3 plates.  To add to the 4 state trays, 6 state plates, and 3 state hankies I already have in the shop.  Obsessed much?  Anyhoo — look over here!  Aren't those cookbooks cute?  They are filled with amazing graphics.  Besides, doesn't everyone need to know how to throw a successful dinner party?  And those mushroom canisters and teaset?  Love.
Of course I also picked up a few things for Casa Crafter: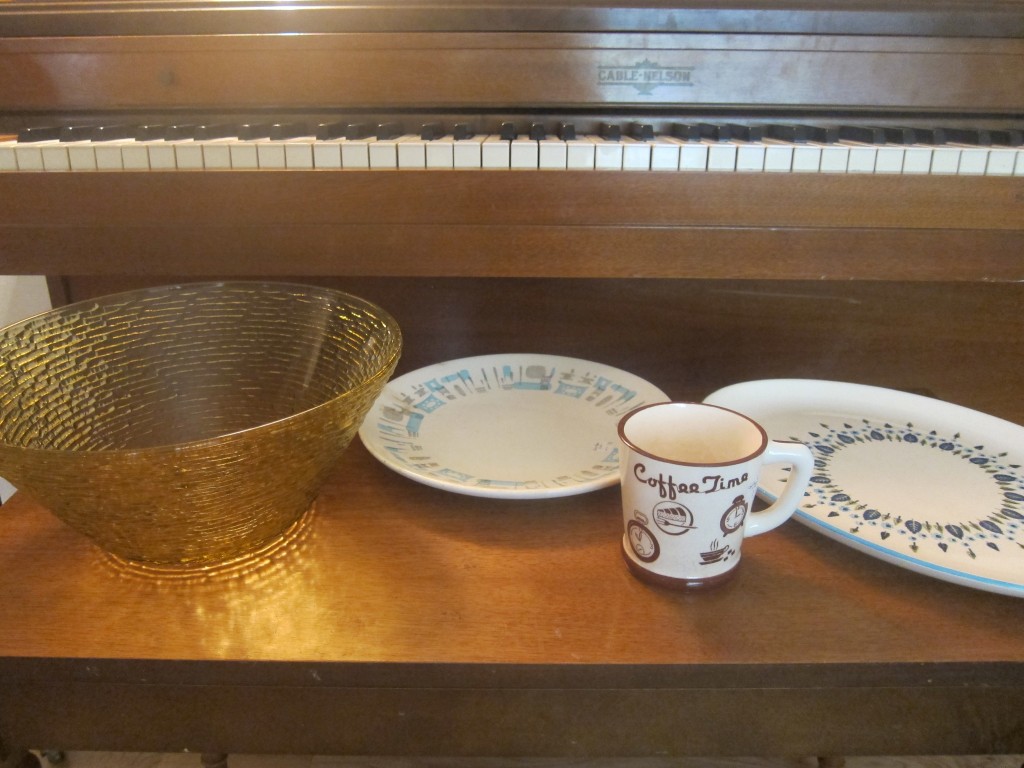 That coffe mug has the cutest little stamp at the bottom of the cup that says "Back To Work."  And I'm pretty close to full blown collecting all the Alpine Chalet dinnerware I can find.
There is one more pretty great find from today that I'm saving for next time.  What could it be??