Ok, I know it's been awhile since I've let y'all know what I've been up to, but that doesn't mean I've been sitting around eating bon bons all day!  I've been, like, creating stuff.  Wanna see?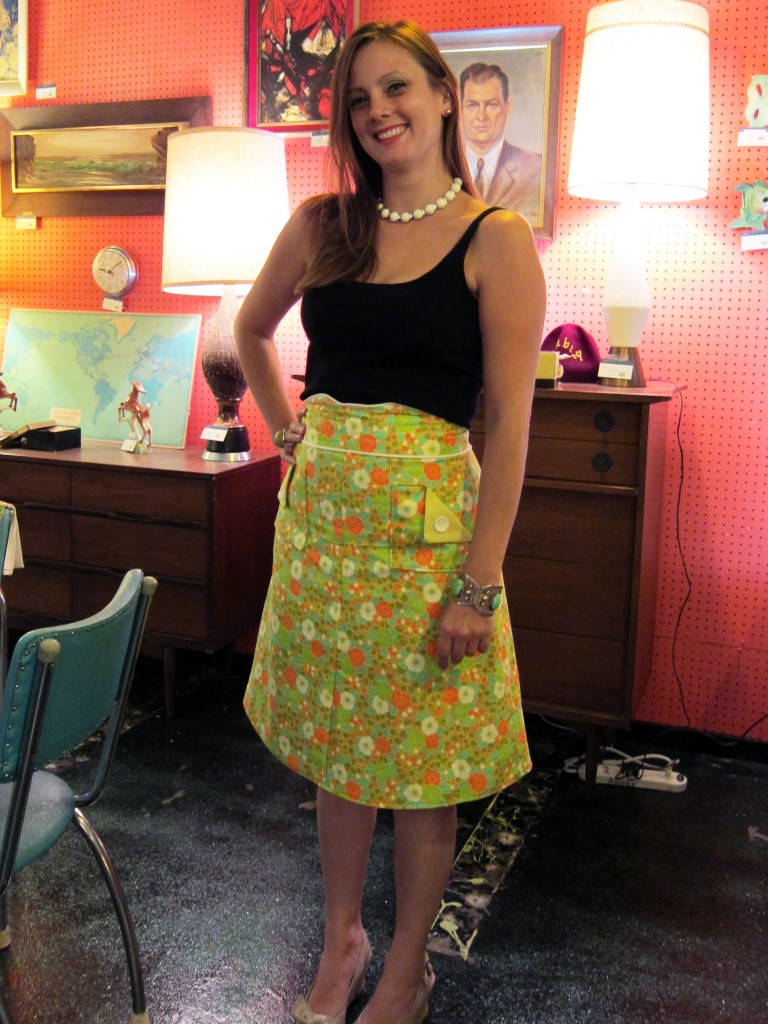 Please excuse the wrinkles – I'd been wearing it in the shop all day.  But isn't it cute??  You may remember the fabric from this estate sale haul earlier in the summer.  I've been dying to try a Colette Pattern, and the Ginger seemed like something I'd wear endlessly.  So lovely vintage fabric and great wearable pattern collide in what is now officially my new favorite skirt!  I took her advice in the pattern booklet and jazzed it up with piping and pockets.  The pockets I basically shamelessly copied from this adorable example.    Now for the detail shots!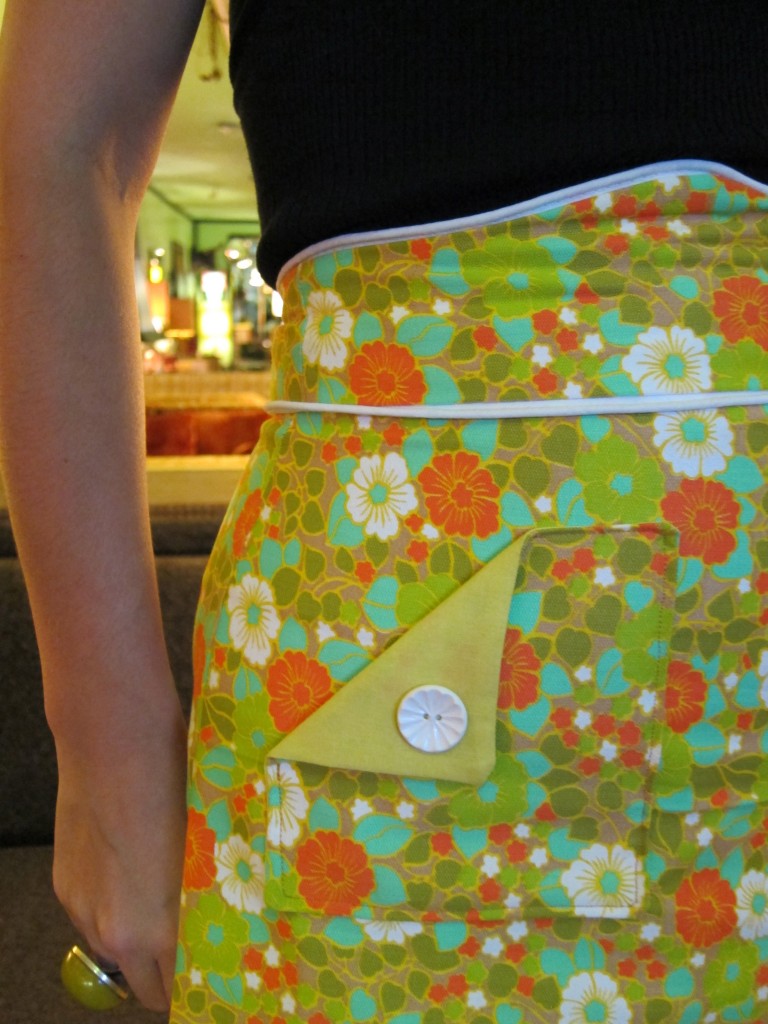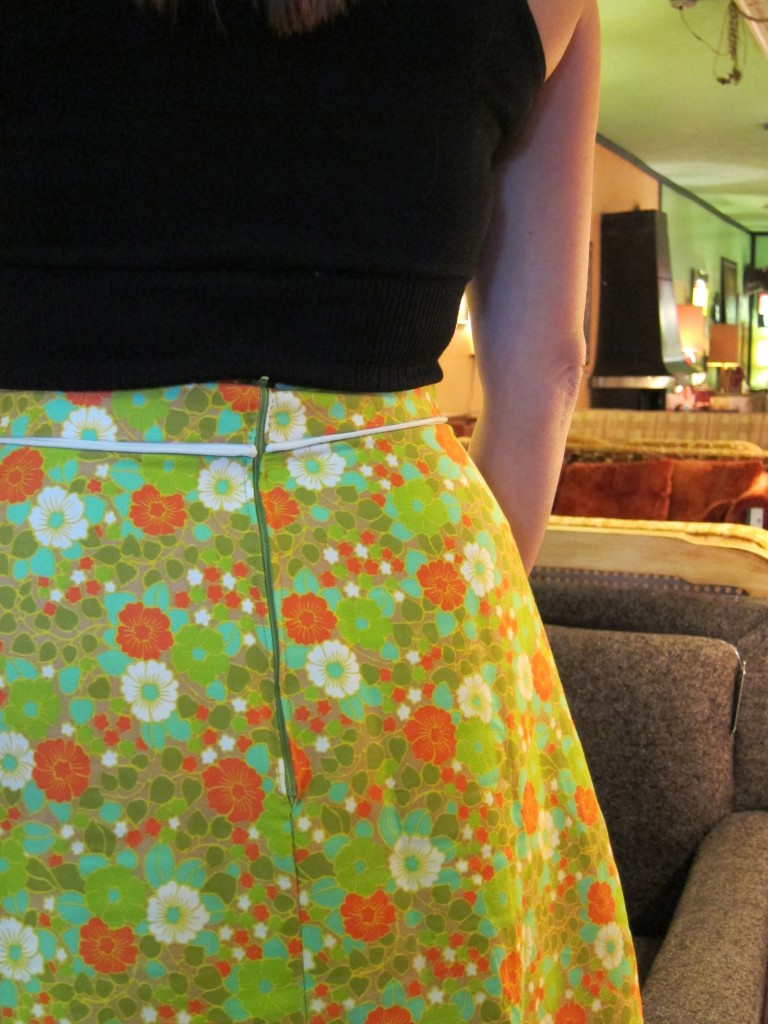 The piping was new for me and it is by no means perfect.  Ditto for the zipper.  But I still love this little skirt and plan to make a few more variations!
*thanks to Catherine Vo for taking the pics!