So, the door that was on the house when we moved in wasn't too bad.  It was an old world / Moroccan type thing and did have a really cool starburst doorknob.  But I've wanted a Crestview Door in every house I've lived in and I was determined that this house was going to get one!  Plus, the cool starburst doorknob was really persnickety and locked me out of the house more than once.  Off you go!  So, here's our new Crestview Door: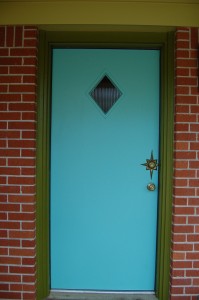 I really love it!  The only thing I would do differently is not get the privacy glass.  Since there's no peephole we can't see who's there when someone comes to the door.  And I'm not crazy about the way it looks.  I also think I'm going to repaint the trim to the lighter trim color – I don't like the way the dark green looks against the turquoise.  We also got the cute Ranchero address plate offered by Crestview Door.  I installed it all by my lonesome and am very proud of myself!  The starburst escutcheon is vintage and the doorknob and deadbolt are new – they just happened to match perfectly!
In other house news, we're slowly but surely unpacking and arranging the rest of the house.  Today was an exciting day though: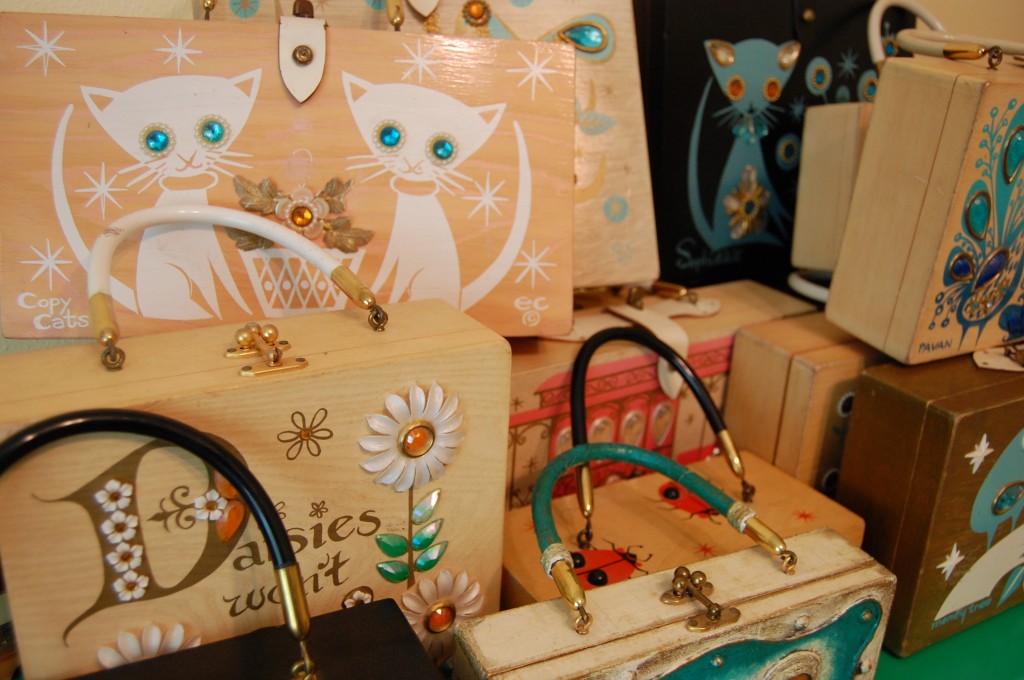 I unpacked my collection of Enid Collins box bags!  Oh how I adore them and I've missed their sparkling faces while they were packed away.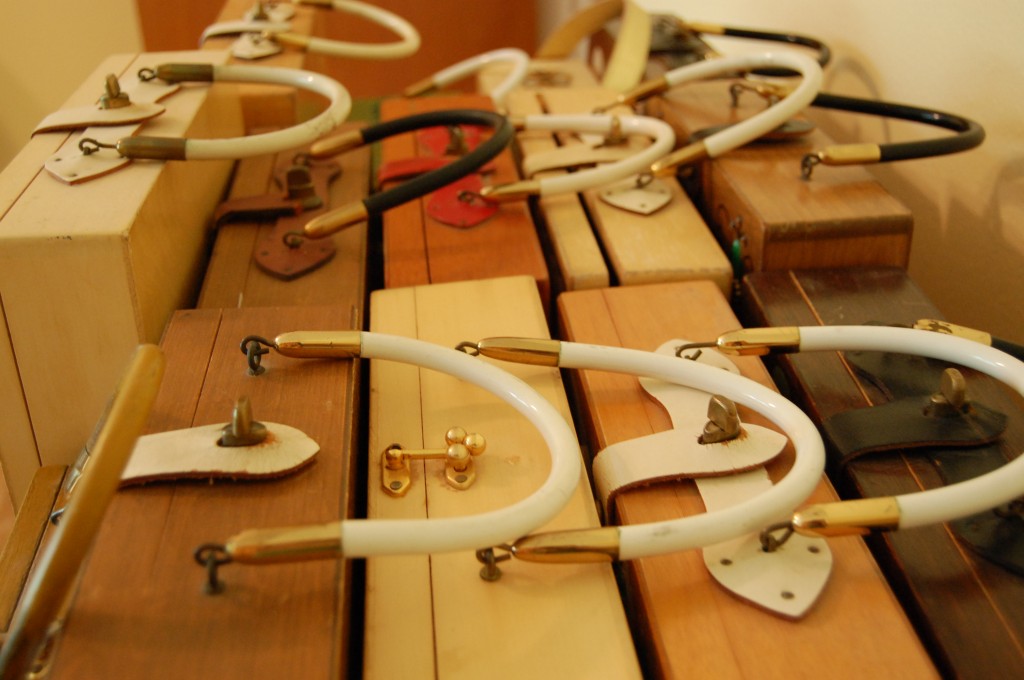 I haven't set them up yet so they're huddled together just waiting for their new spot.  But even still, just being able to see them makes me very very happy.