It's that time of year again – when moms like me agonize for months over an idea for a Halloween costume and then slave away for weeks on it all to culminate in 2 hours of a sugar induced frenzy.  This year marked a new era for us at Casa Crafter – it was the first year Little Betty decided on her own what she wanted to be.  I was so nervous, all the while begging internally "Please not a princess, PLEASE not a princess!"  And so I was moderately relieved when she declared she wanted to be a purple unicorn.  And since I am nothing if not an accommodating mommy, I produced this for her: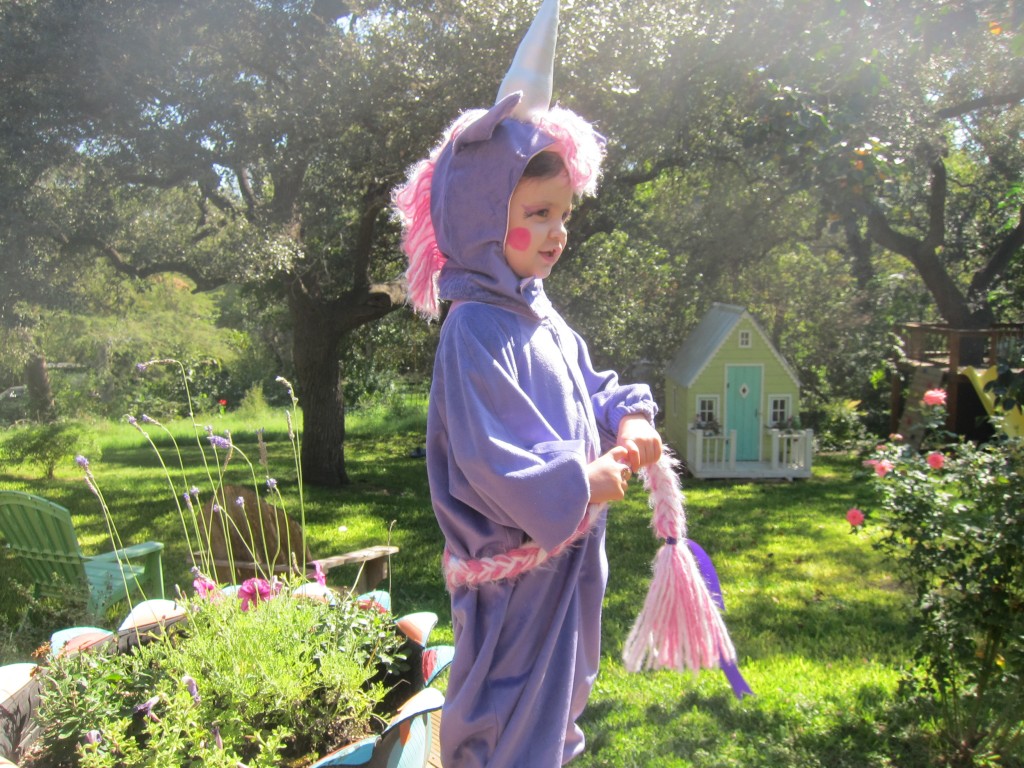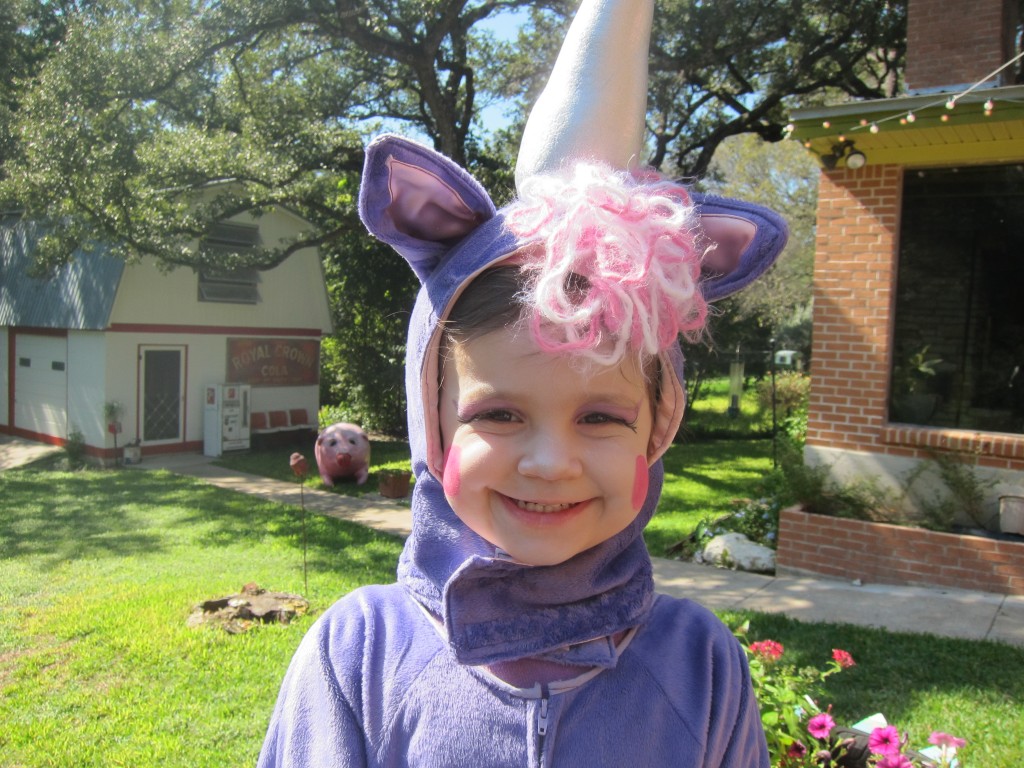 I used Butterick 3899, size 3.  I definitely could have gone down a size.  It was an easy to read and follow pattern and I had no issues with it.  I used a short pile silky faux-fur with satin lining.  It was not too hot for a Texas Halloween as I feared it might be – maybe because it was so baggy.  Little Betty got lots of compliments and was very proud of her costume!  I was just happy she didn't refuse to wear it, always a major concern with a 3 year old!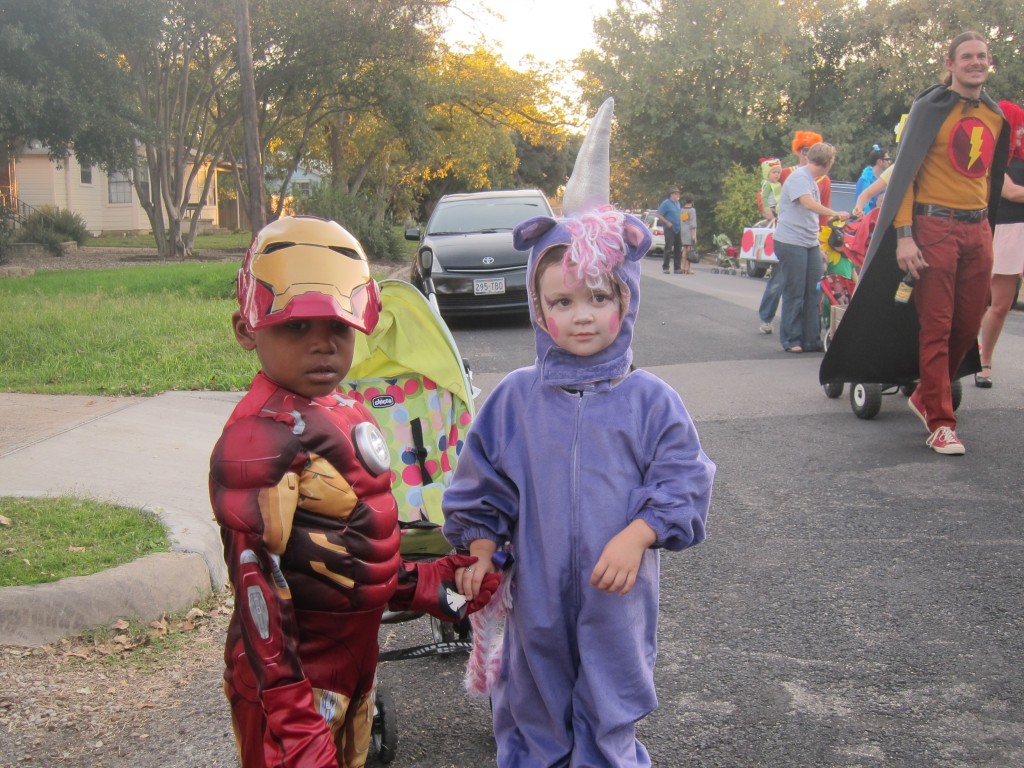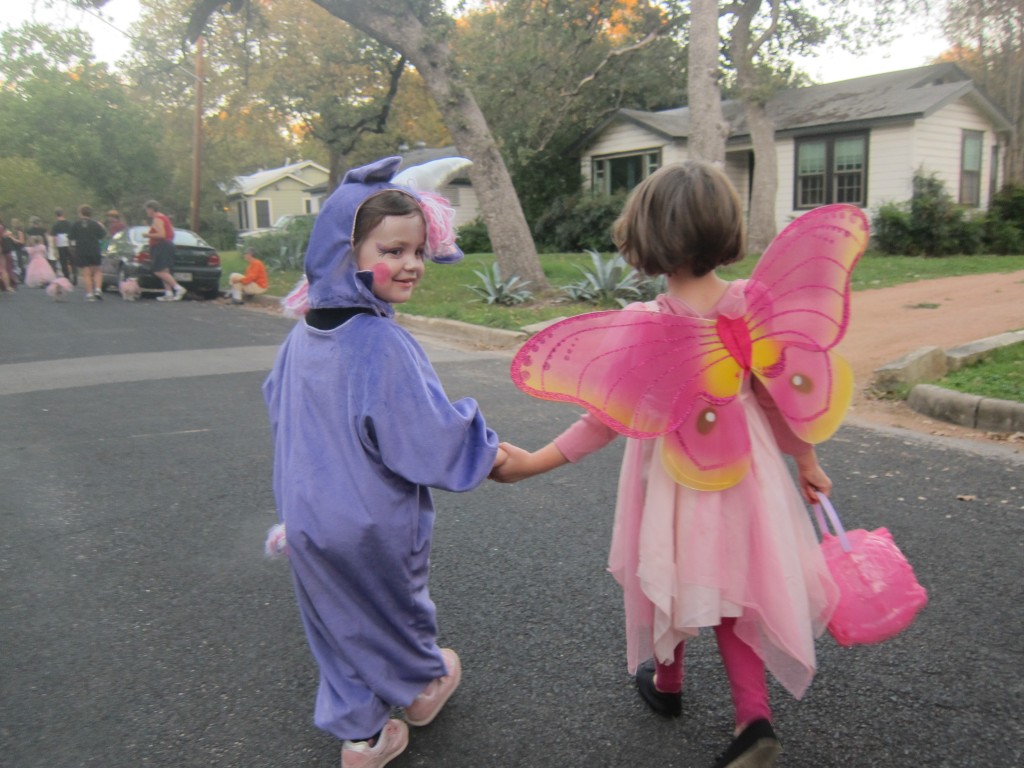 She had so much fun trick or treating with her besties – they were basically beside themselves with glee, zipping from house to house collecting candy with such zeal it was like they were afraid it might run out.  Afterwards we came home where she was allowed to pig out on her loot while watching The Great Pumpkin.  Certainly a perfect night for a 3 year old.
How did your costumes turn out?