I have a dilema, friends.  I picked up this little number at an estate sale yesterday and I'm pretty in love with it: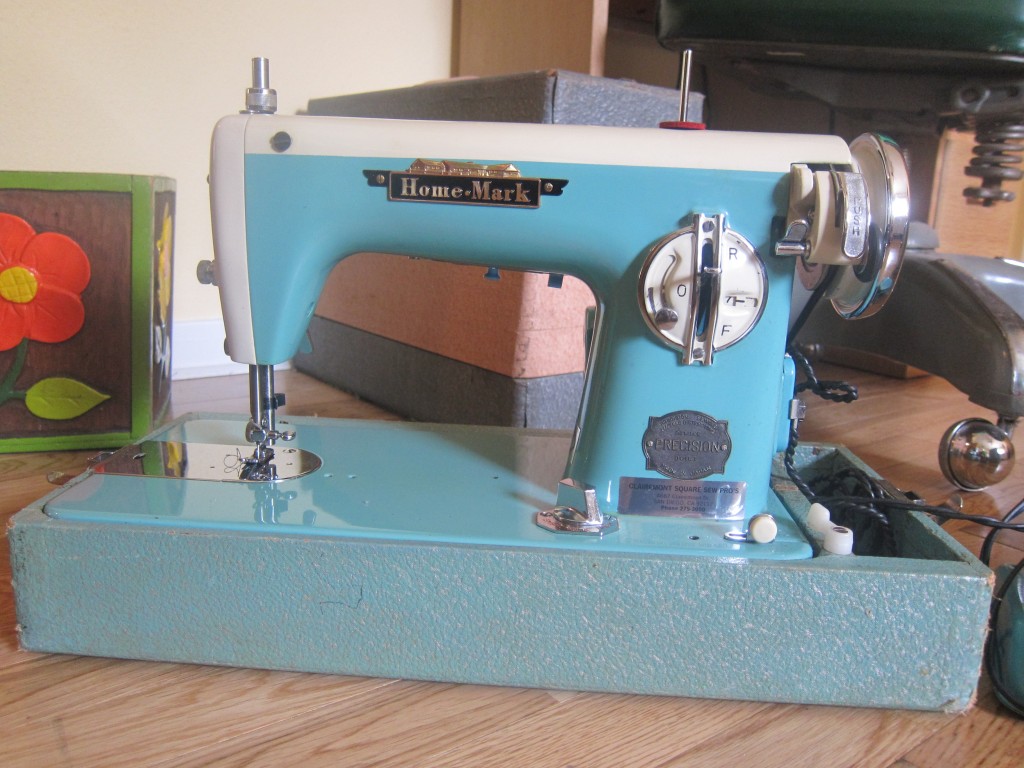 Isn't she gorgeous?  What's the problem, you ask?  Well, I already have 3, yes, THREE, vintage sewing machines.  How many vintage sewing machines does a gal really need, anyway?  But this one is turquoise!  I don't have a turquoise one!  Wanna see what I do have?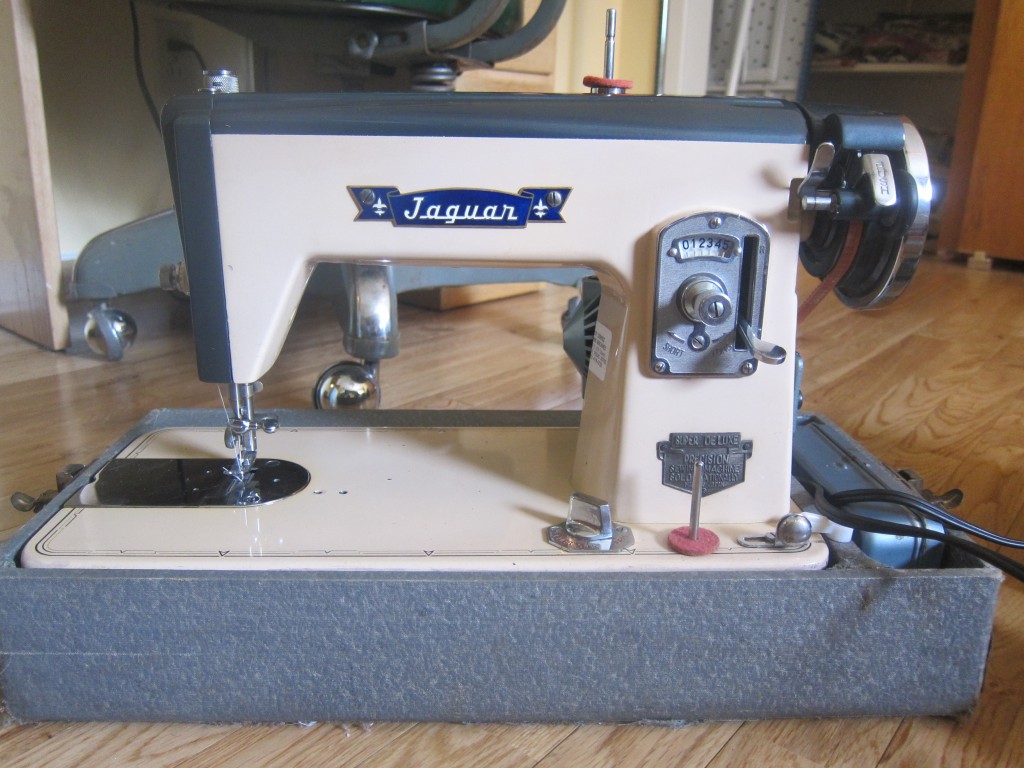 A pink Jaguar!  I do love this machine.  Even though I don't often sew with it unless my favorite one is messing up, she's still serviced and ready to serve my sewing needs at a moment's notice.  She's a good girl.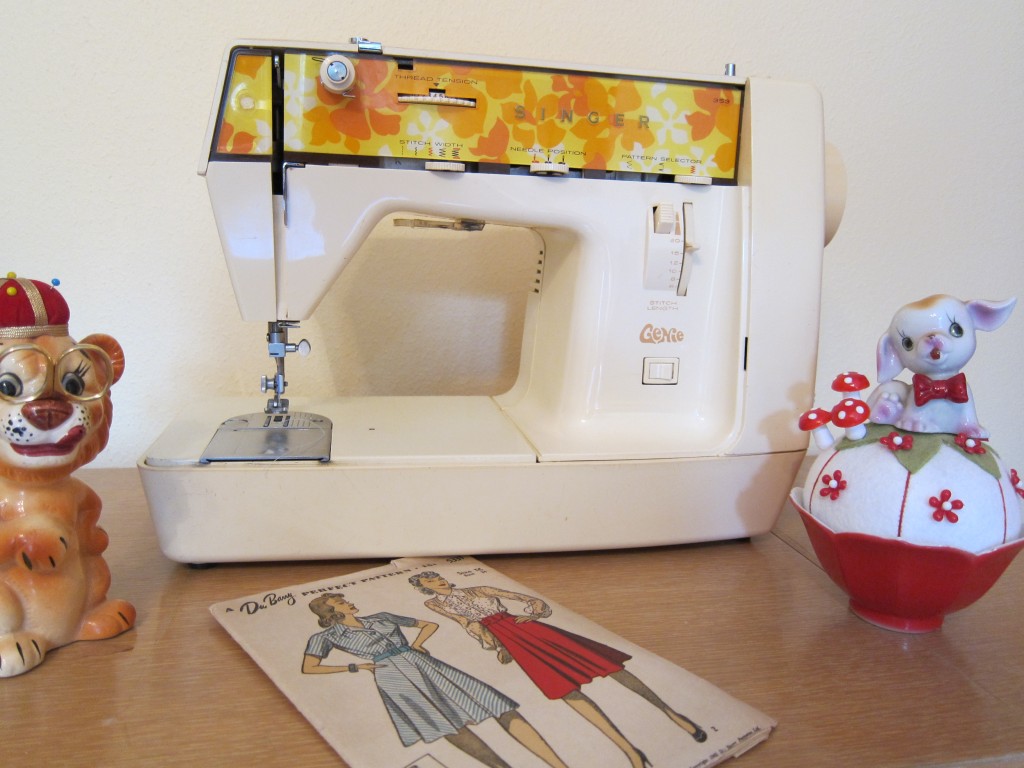 A Singer Genie 353.  The flower power design of this one is what had me hunting down one of these machines for ever.  It sews well and has a few fancy extra stitches my other machines don't do without an attachment, which is nice.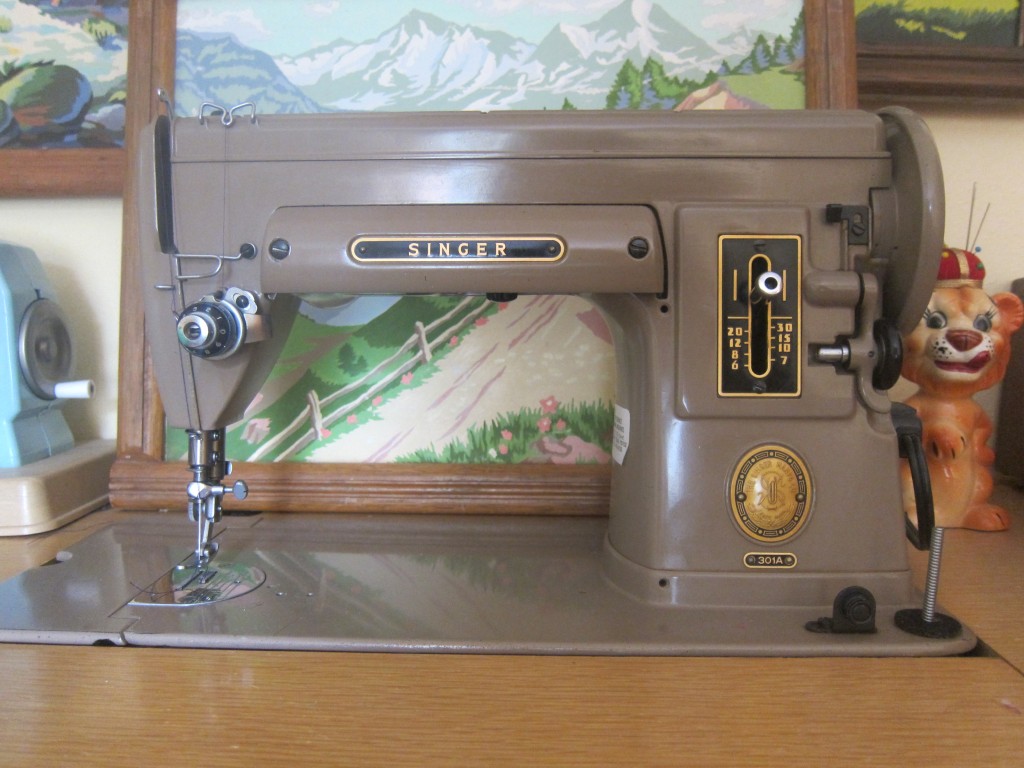 And the love of my life, the best sewing machine a girl could ask for, my darling Singer 301a.  I adore this machine and do 90% of my sewing on it.  It's a tank.  It's a sweetheart.  It's my #1 favorite.
So what do I do?  Keep the pretty turquoise Home Mark (which would nicely round out my collection, I must say), or sell it and make a tidy profit since I got it for a steal?  Not to mention make some other gal giddy with excitement when she finds it in the shop?  Oh it's a rough life for your old pal Betty, isn't it?