Before I show you the find for YOU, my lovely readers, I'd like to show you the things I couldn't live without yesterday.
Now, I already have a cookie jar.  A very cute little birdhouse, which I have always loved and has fulfilled my every desire as far as cookie jars are concerned.  Until yesterday when I saw a cookie jar that turned my head away from my little birdhouse and convinced me that 2 cookie jars could peaceably coexist in my kitchen.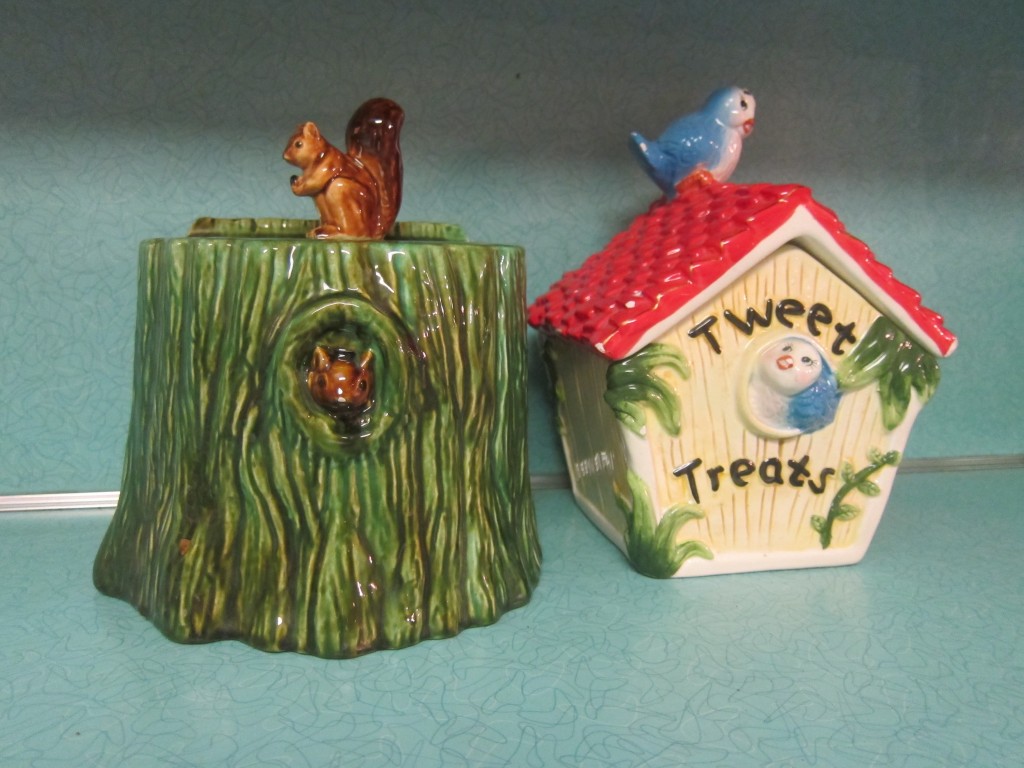 The cuteness of this squirrel cookie jar absolutely floors me.  I tried to leave it behind but I was powerless against its charms.  So here it is in my kitchen, beside the birdhouse.  Can you blame me?
I'm super excited about this sweet 50s sundress and celluloid and wood leaf necklace.  The dress fits like a dream and the necklace is fabulous.  Plus it will go perfectly with my green-bakelite-leaf-with-wood-acorn earrings that usually go with nothing.
I've been wanting a Hudson Bay wool blanket for quite awhile.  This one isn't Hudson Bay – it's called Whitney Point – but I love the soft teal color and it was in way better condition than the Hudson Bay blankets the vendor had.  It's perfect for our guest room which was in desperate need of a warm extra blanket.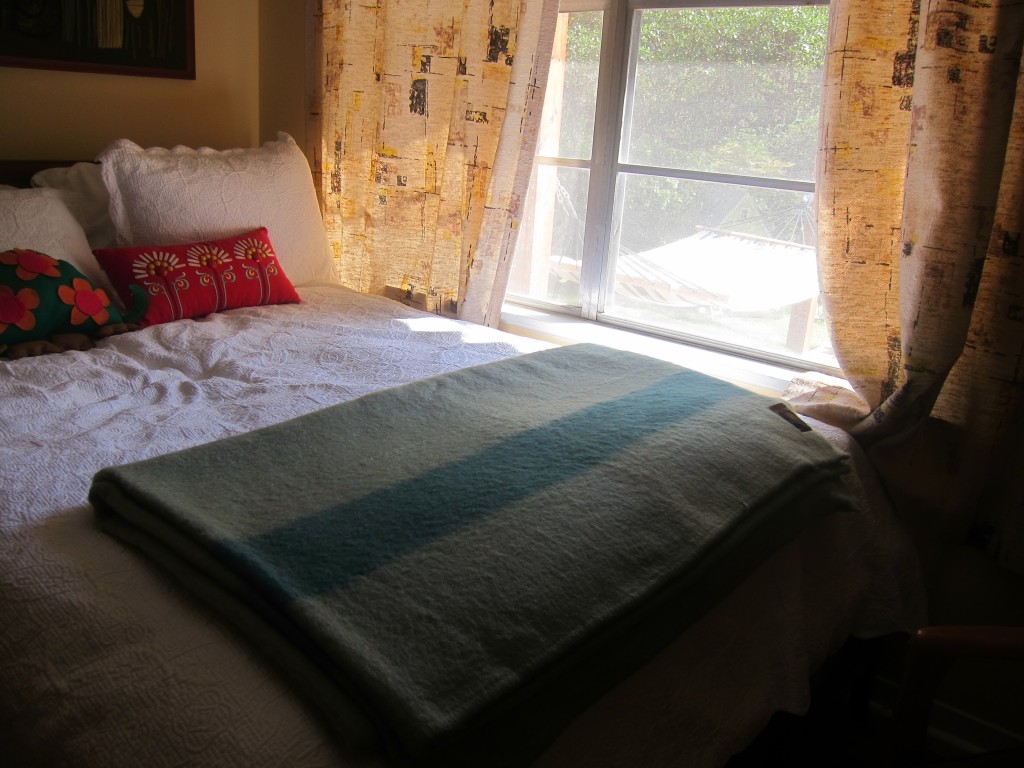 I promised Little Betty I would bring her back a present.  But she got 3.
Even though the price was a little steeper than I wanted and the vendor would not deal at all, I just had to get her this little house purse.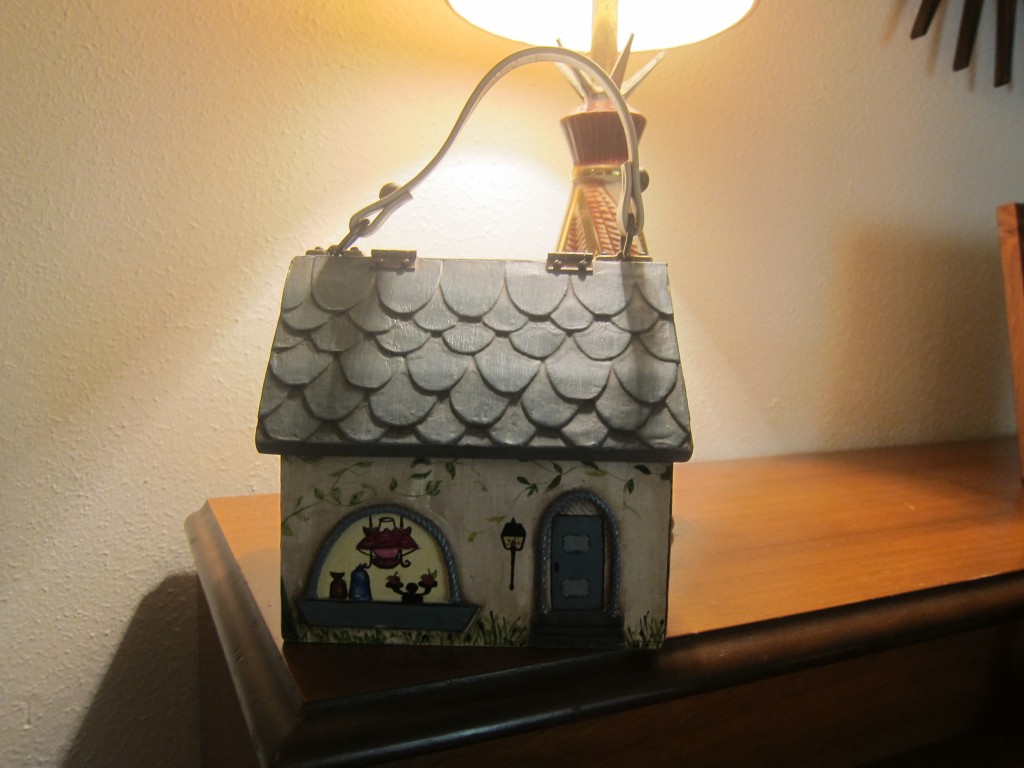 She of course loves it and it is currently full of Little People and her toy cell phone.
This dress ended up being too big but will be a favorite next year for sure!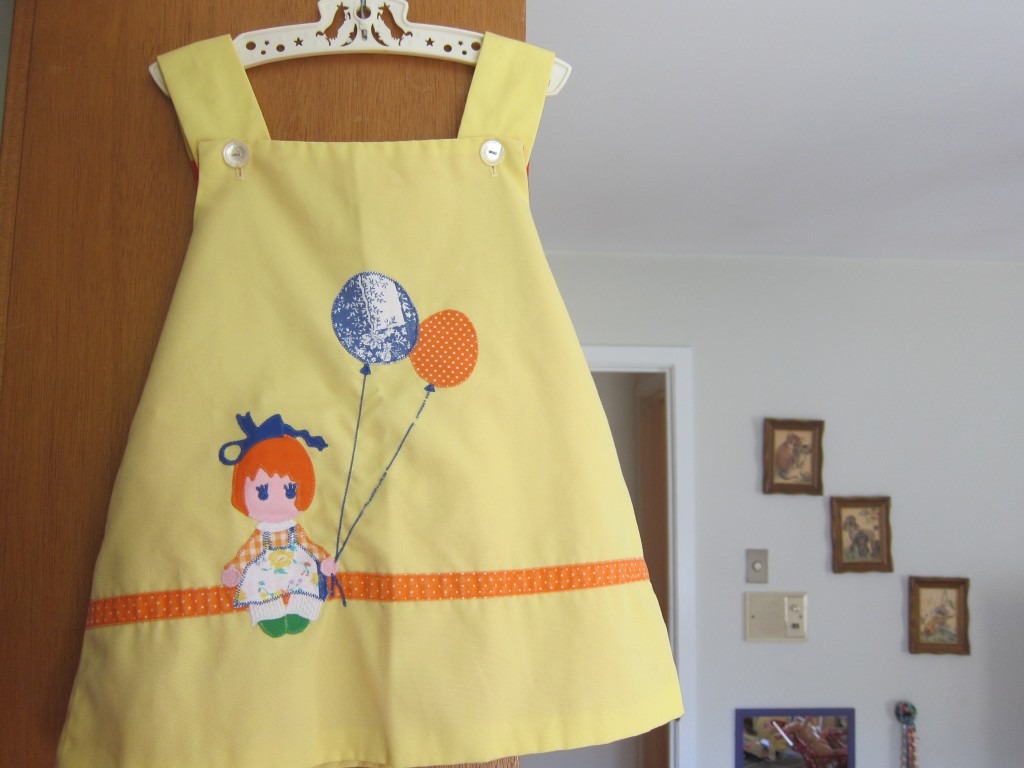 And lastly I just had to get this 30s feedsack fabric.  I'm already envisioning a summer dress much like the yellow one that was too big.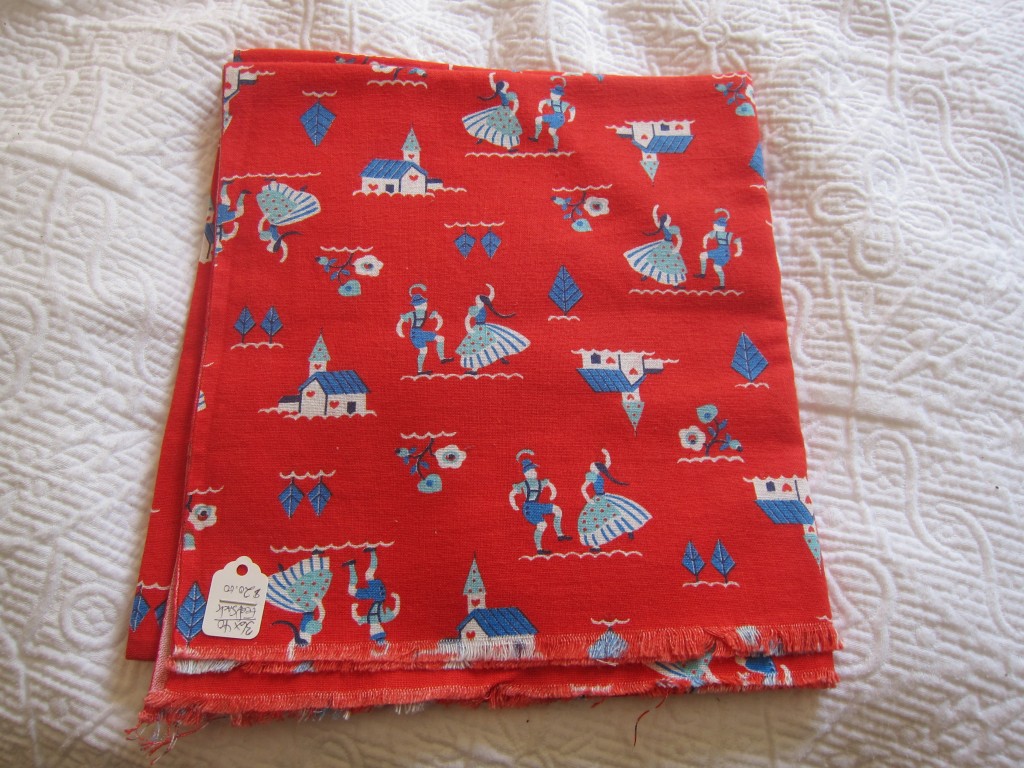 Now if I could just get past that pesky crafting block…
Now for the REALLY exciting part!  Want to see what I picked up for one of you lucky readers?  Are you ready?  Because it's pretty darn cute…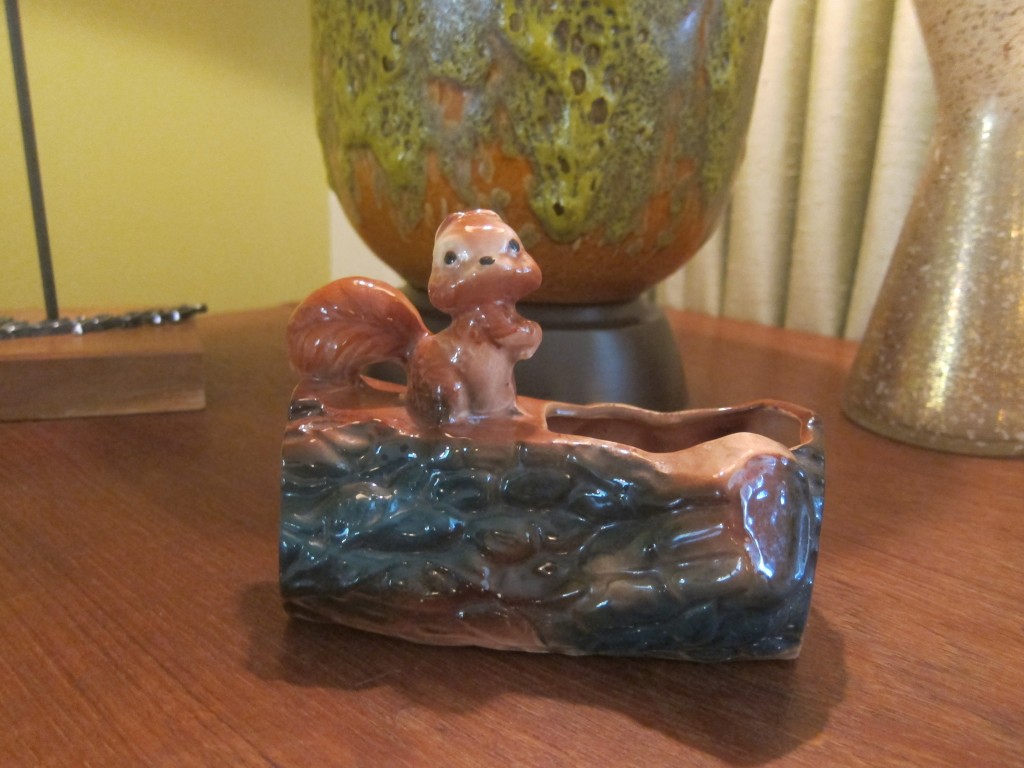 The most adorable squirrel planter ever!!  Isn't he just too much?  Well if you love him as much as I do, he can be yours!  All you have to do is:
1) Like my Facebook page or become a Twitter follower (button in the sidebar)
2) Leave a comment!
You can be anywhere in the world and you can earn an extra entry by posting about the giveaway on your own blog or social networking platform!  Just leave a second comment with the link to your post.
I'll announce the winner a week from today – Thursday April 12th!