So, as I said, Warrenton wasn't the free-for-all of awesomeness that it usually is, but never fear – we did come away with some goodies! Wanna see?
You already saw the great Dr. Pepper soda machine and reach in cooler that are now gracing our deck.  Well what do you think was one of the first things I saw on day 2?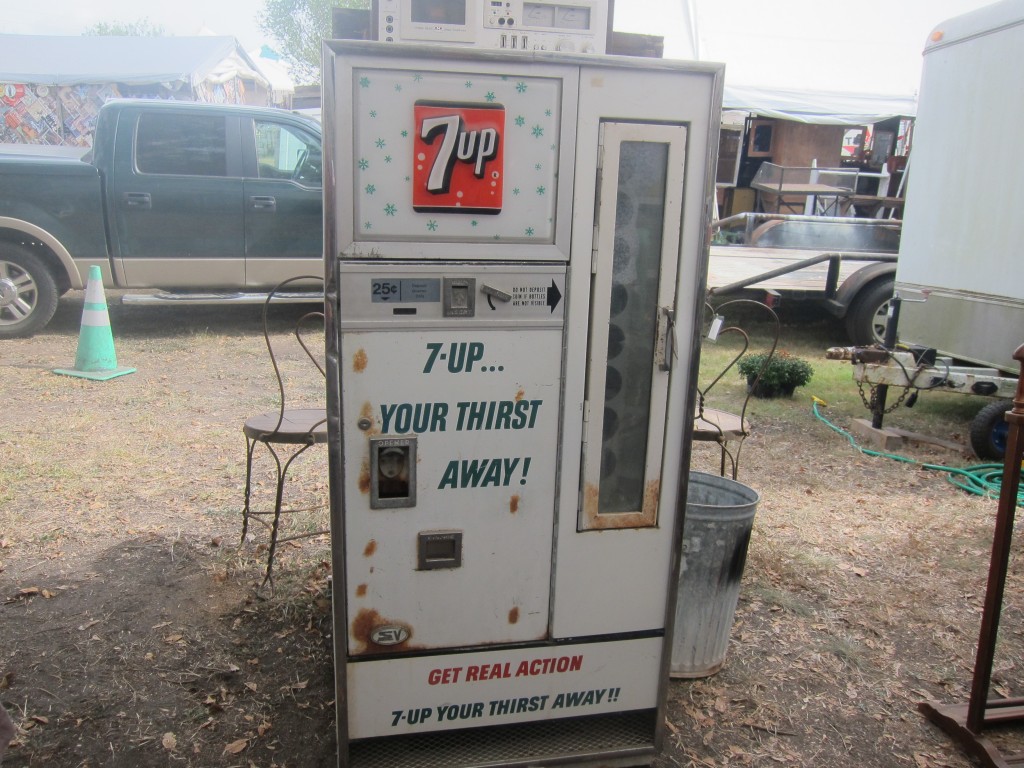 And it was cheap!  But I wasn't sure Mr. Crafter would be down with another one so soon after the Dr. Pepper scores.  So I texted him a picture and went on about my day.  His response a few hours later?  "Please tell me you got that!"  So I went back and loaded this little lady into the van.
The barn/gas station project was a major focus of this round of Warrenton.  The mister was focused on scoring some signage and he did not leave disappointed!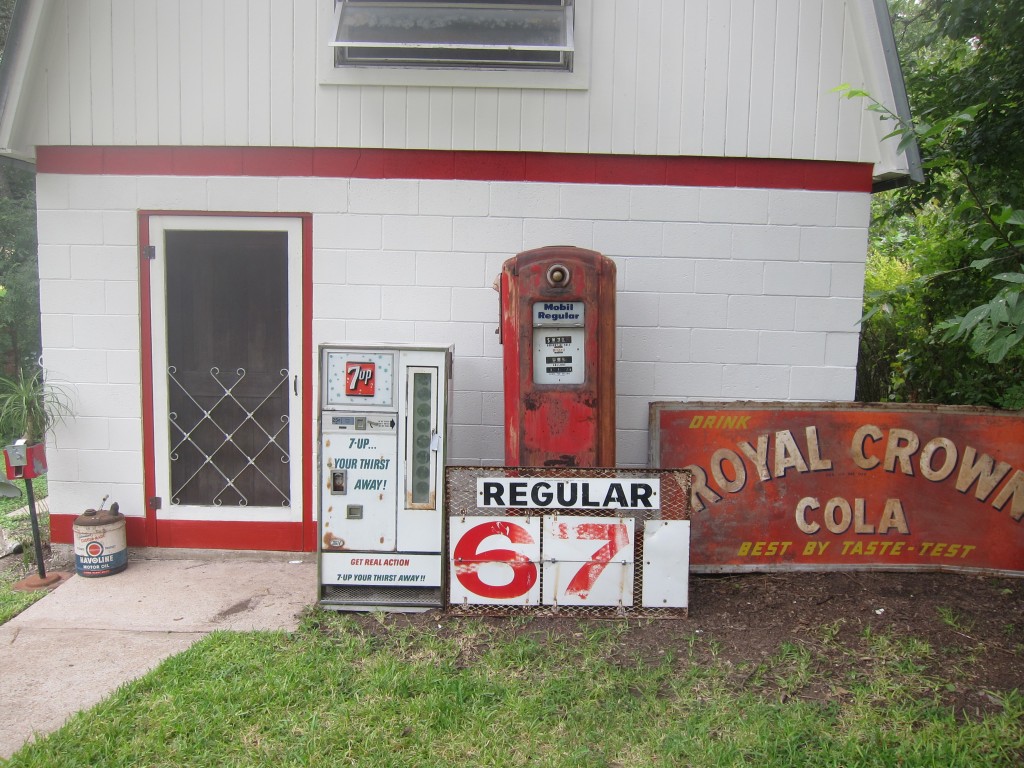 These have since been hung on the barn and look great.  I'll show you soon.
You know we had to get blow molds, right?  Well this one cost a pretty penny but I absolutely could not say no to Bella Lugosi's Dracula: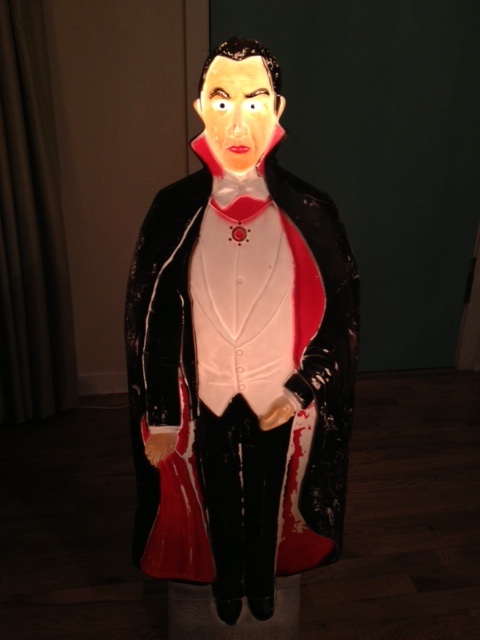 I also couldn't say no to this cute/creepy lollipop jar.  Little Betty sure does love her lollipops!  The surrounding deer are Warrenton finds too.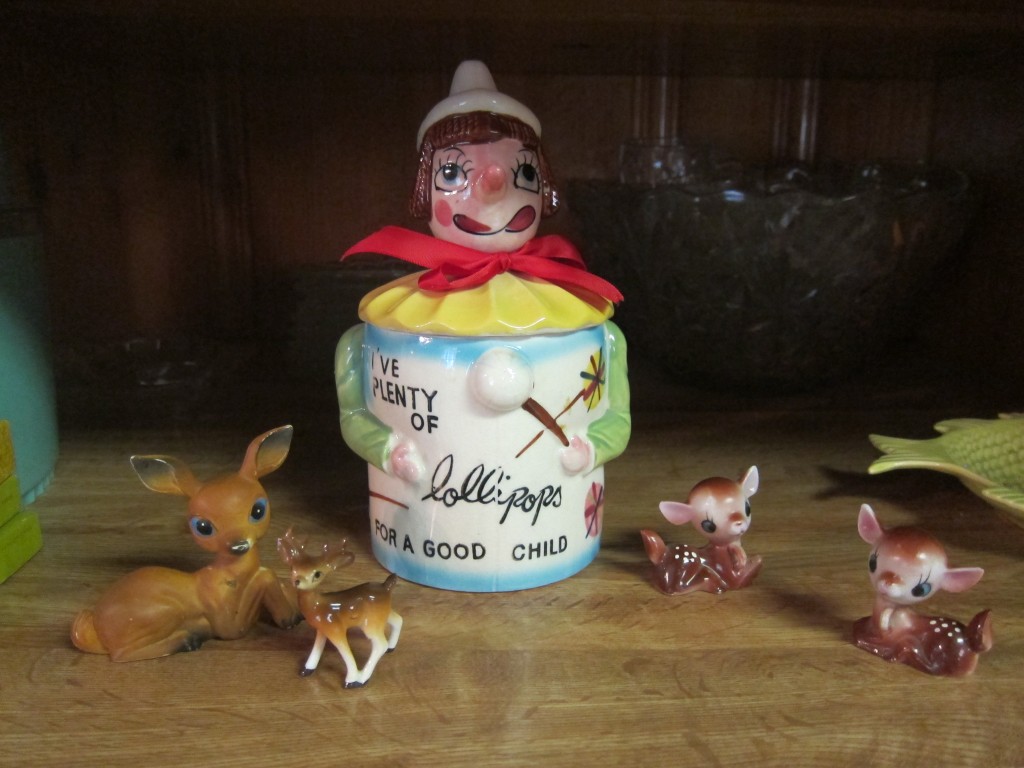 And you remember the miles of pine cone elves I showed you in my last post?  Well of course one of them came home with me: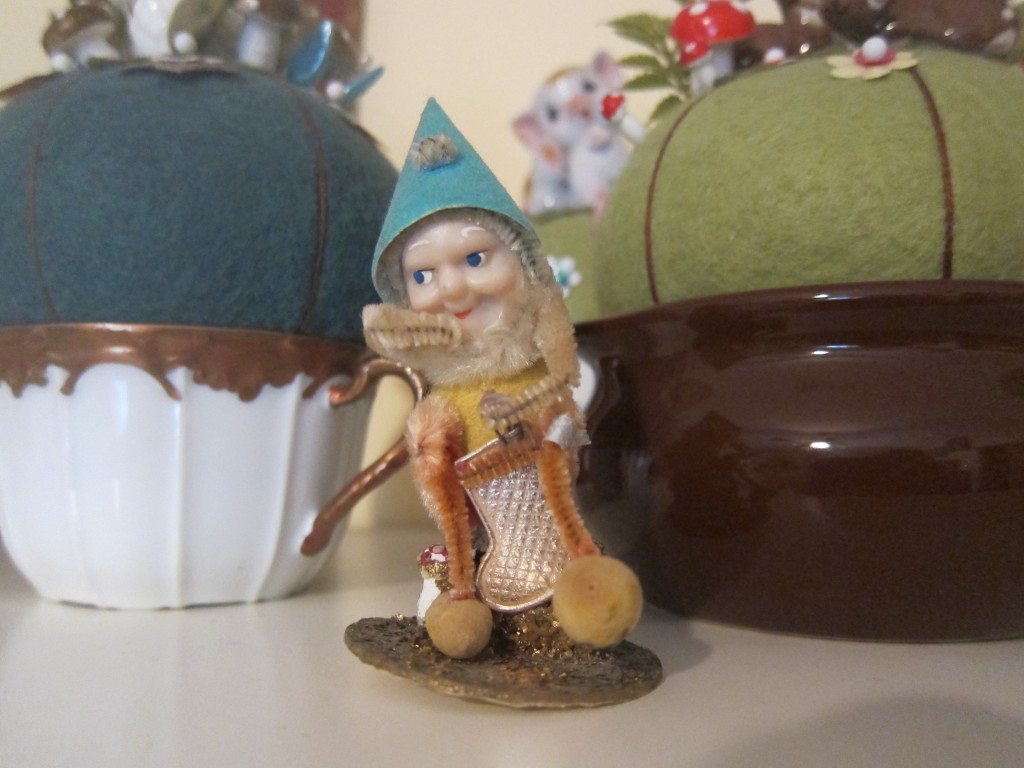 And remember the shelves full of dead stock Acme children's boots?  Did you ever doubt that Little Betty now owns one of those pairs?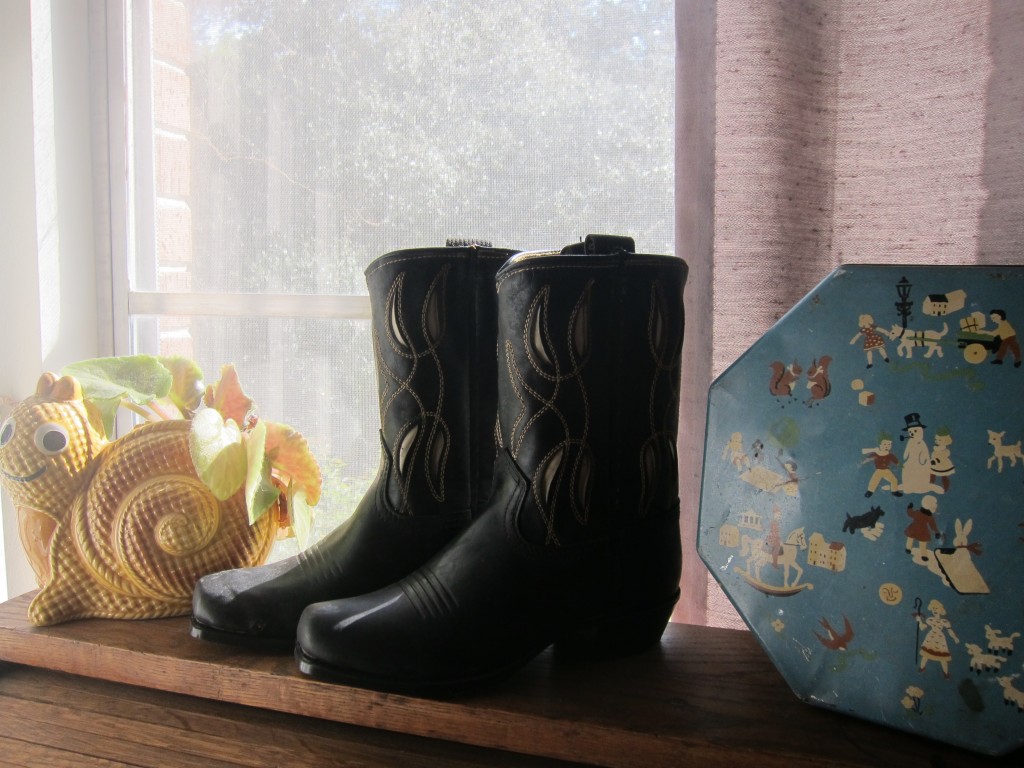 I usually don't show you too much of what I buy for the store, but I did want to show you a couple things from this trip that were for the store.
First, I am fully in love with this spooky painting of owls.  It's huge, the colors are great, and it's perfect for Halloween!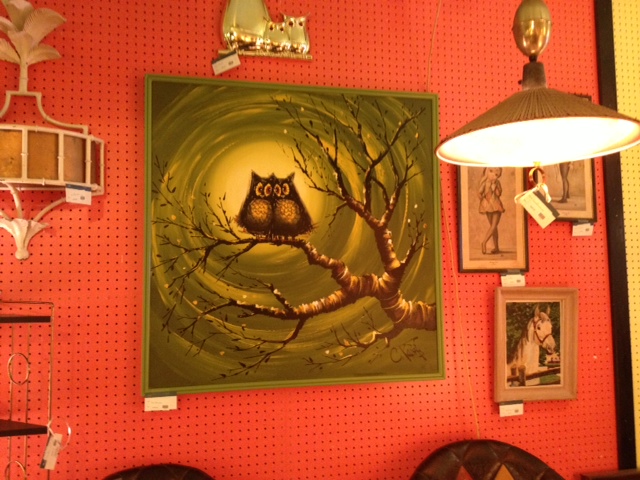 And last is this uh-may-zing pair of 1930s art deco style lamps.  They have metal shades and are all original.  They look gorgeous lit up.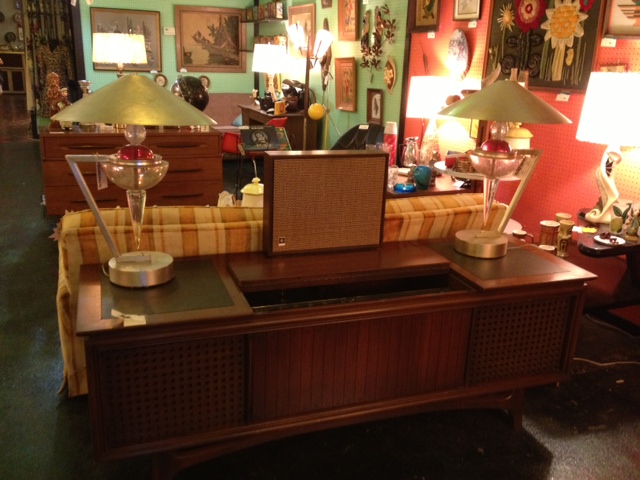 And that's it for Warrenton fall 2012!  Can't wait for spring already…