I went on a pretty major shopping trip for the shop this weekend.  It was the stuff of dreams and legends, people.  So much great stuff!  Of course I had to claim a few little prizes – to keep  my spirits up!  But I think I showed some great restraint – out of 3 cuckoo clocks (one was a killer chalet and the other an owl for pete's sake) I'm only keeping this tiny little novelty one for my collection: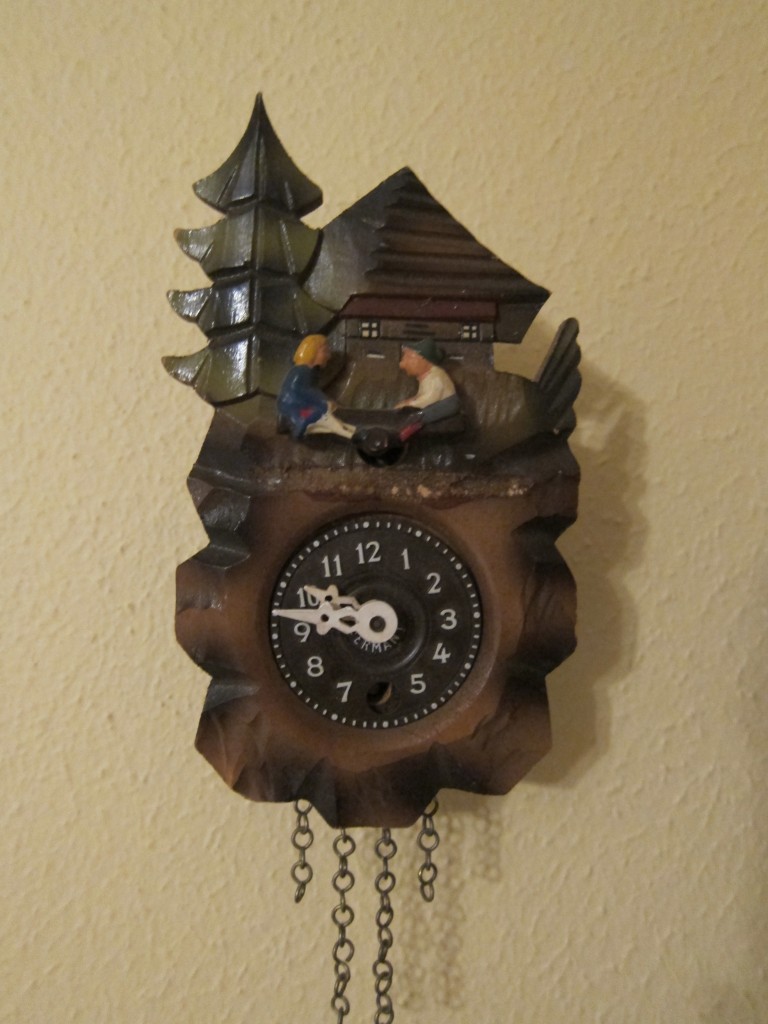 Are those people see-sawing?  How bizarre.  I love it.
I also couldn't resist sneaking these snowflake glasses into my cupboard: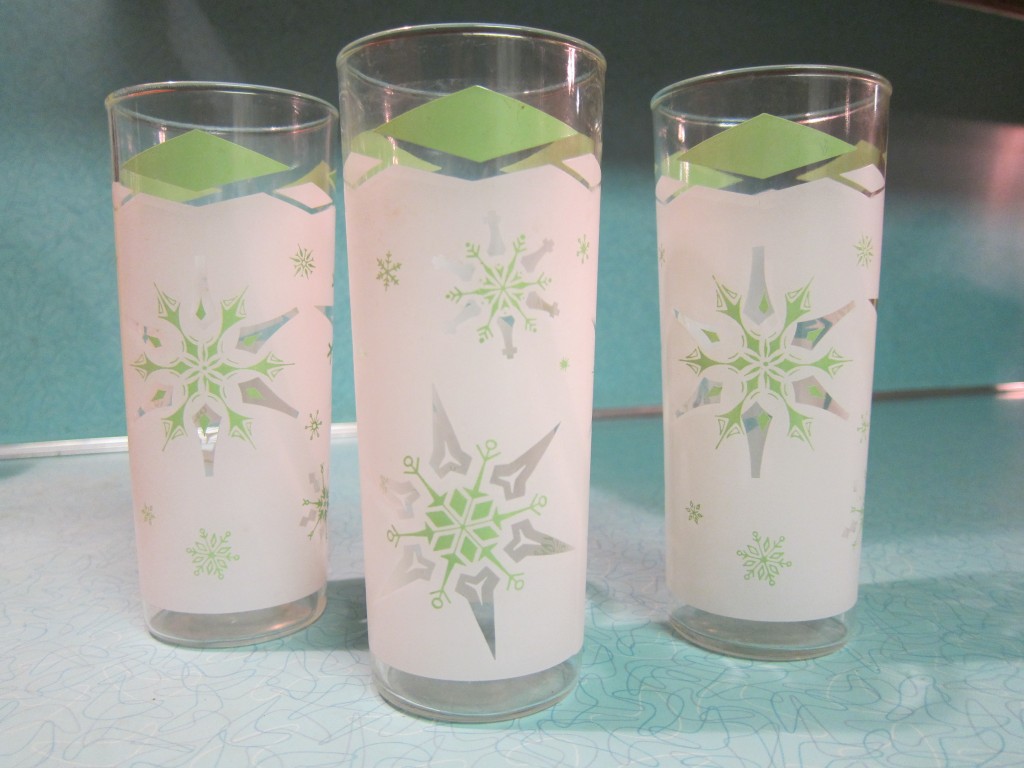 And these Christmas placemats were a must-have: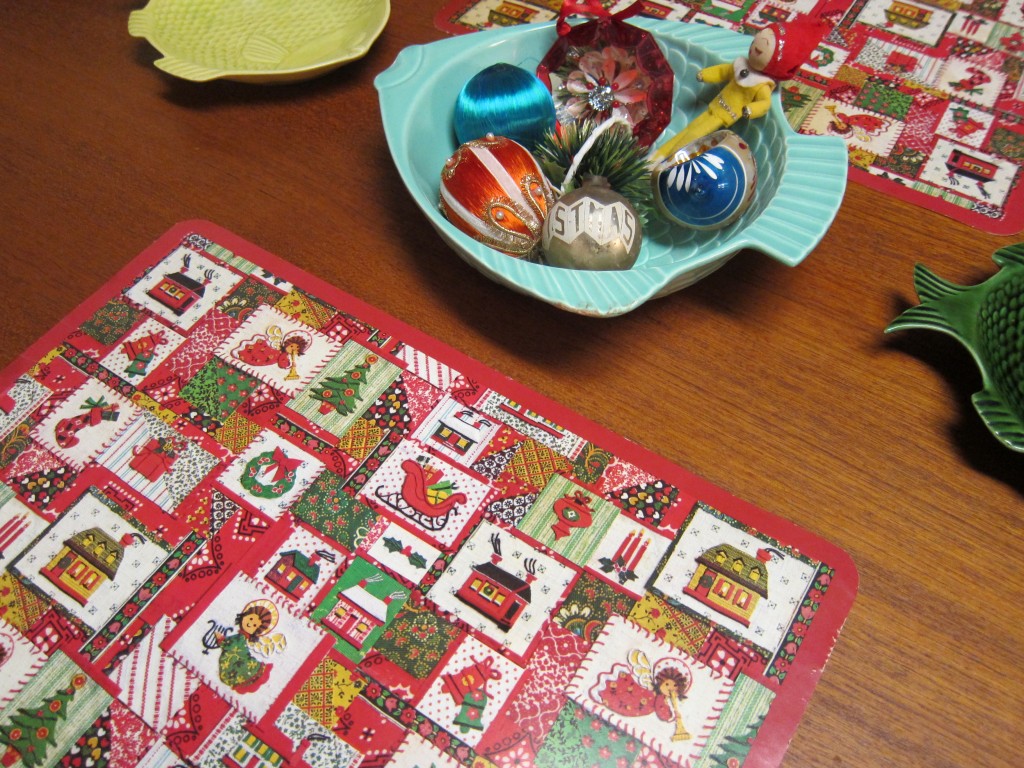 But this last thing might be my favorite of all.  I picked up the box because of the adorable graphics on it and then squealed in delight when I saw what was inside: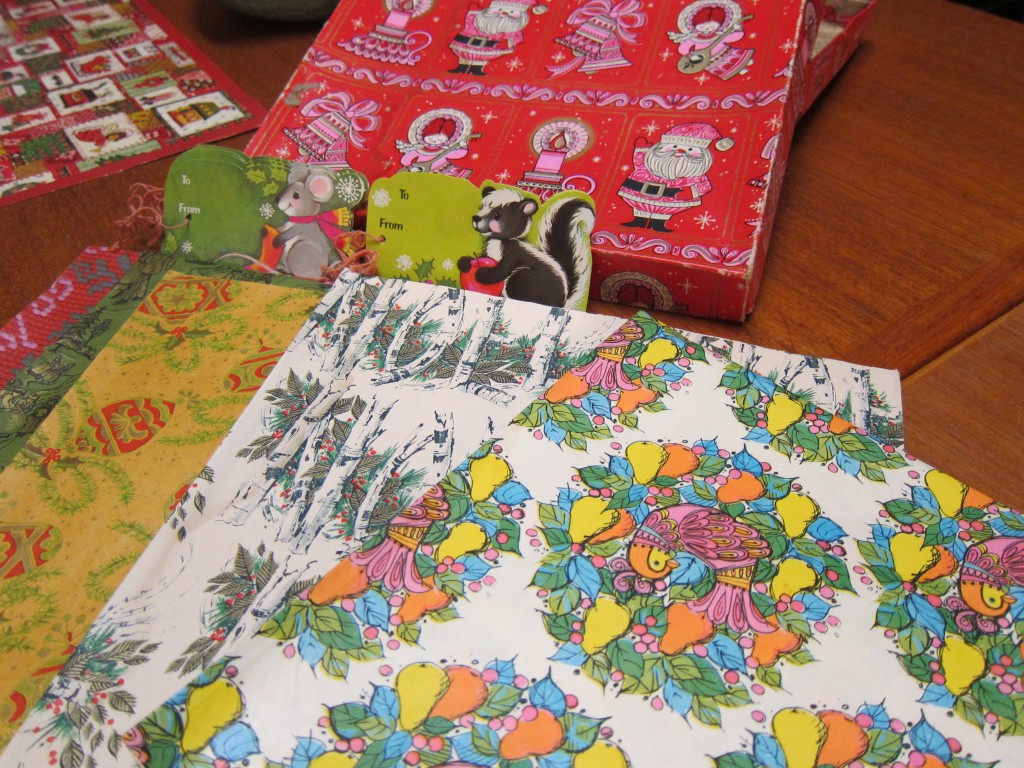 Gorgeous vintage wrapping paper and too cute for words gift tags.  Eeek!  Is it weird or wrong that I will never ever use this stuff – only revel in the unbridled glee my possession of it brings?  At least when TLC comes to film me for Hoarders they will be uncovering layer upon layer of awesomeness.