You might not have been able to tell from my posts, but I've been in a bit of an estate sale rut lately.  I haven't seen many that looked decent, so I have only hit a couple here and there if it was super convenient or if I saw something in the pictures I thought looked interesting.  But then there was this sale.  I'd been checking out the pics for a week and was pretty geeked up about some interesting antique toys they had pictures of.  Poor Little Betty doesn't have any toys, you know!  Heehee.  I couldn't get there right when it opened (a girl doesn't want to miss Pilates a few weeks before having to wear a bikini, of course) so I got there an hour and a half late and hoped for the best.
It was all still there!  I whizzed around gleefully scooping up adorable goodies left and right.  And there was more too!  I think this sale has revived my passion for estate sales!  Check it: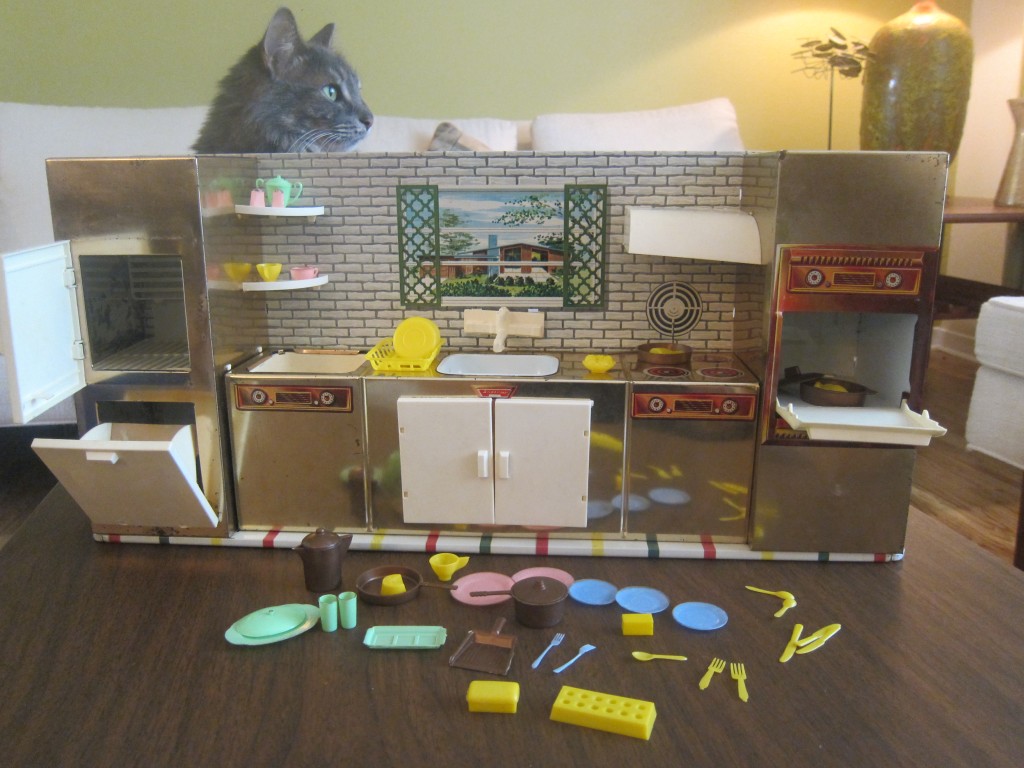 Even my kitty Walter thinks this 1950s toy kitchen is amazing.  Can you believe all those tiny pieces survived this long??  And lets take a closer look at that house in the window shall we?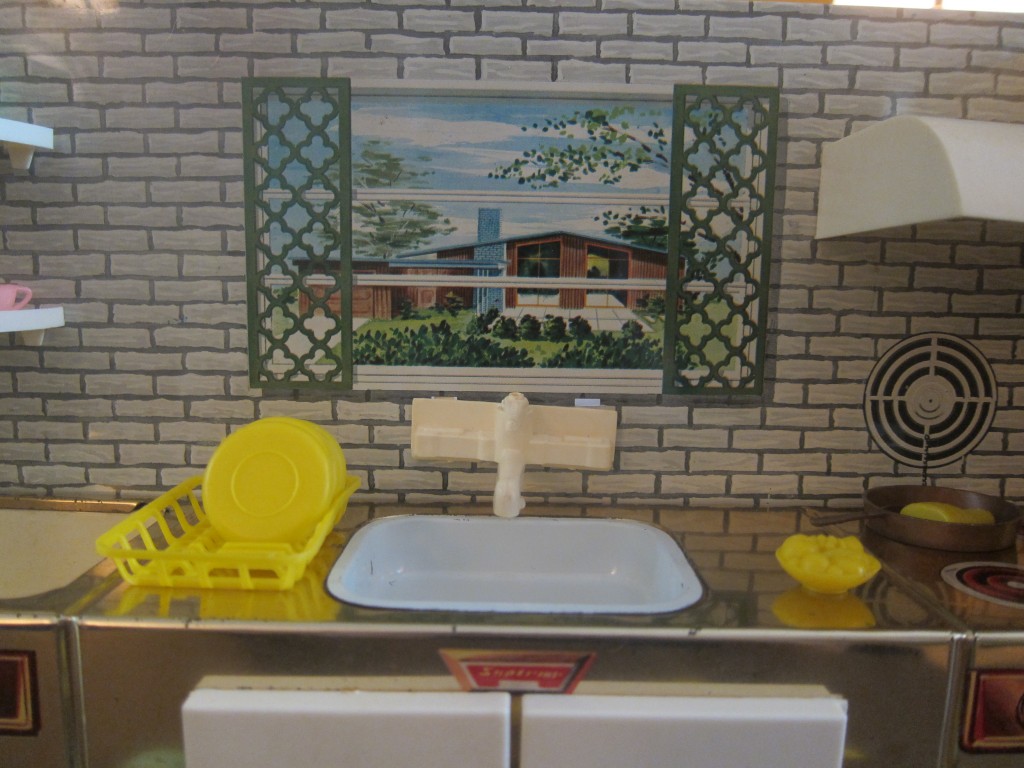 *sigh*  I want that house.
I'm going to try to save this for Little Betty for Christmas.  Why?  Because this is not all that spoiled little girl scored today.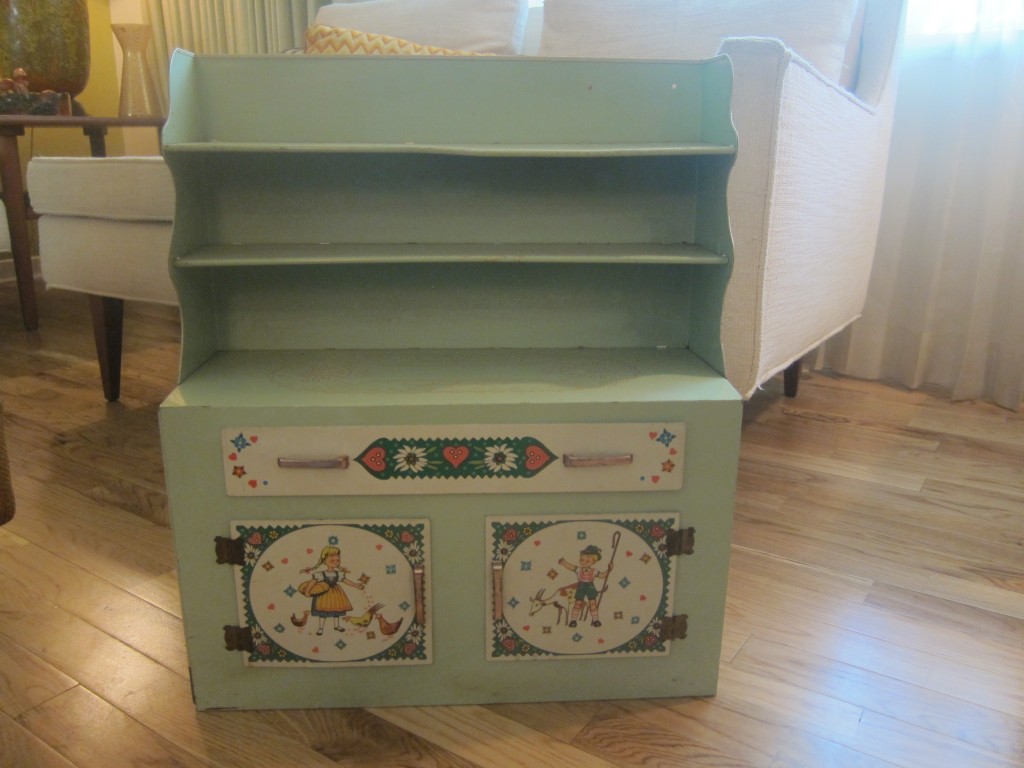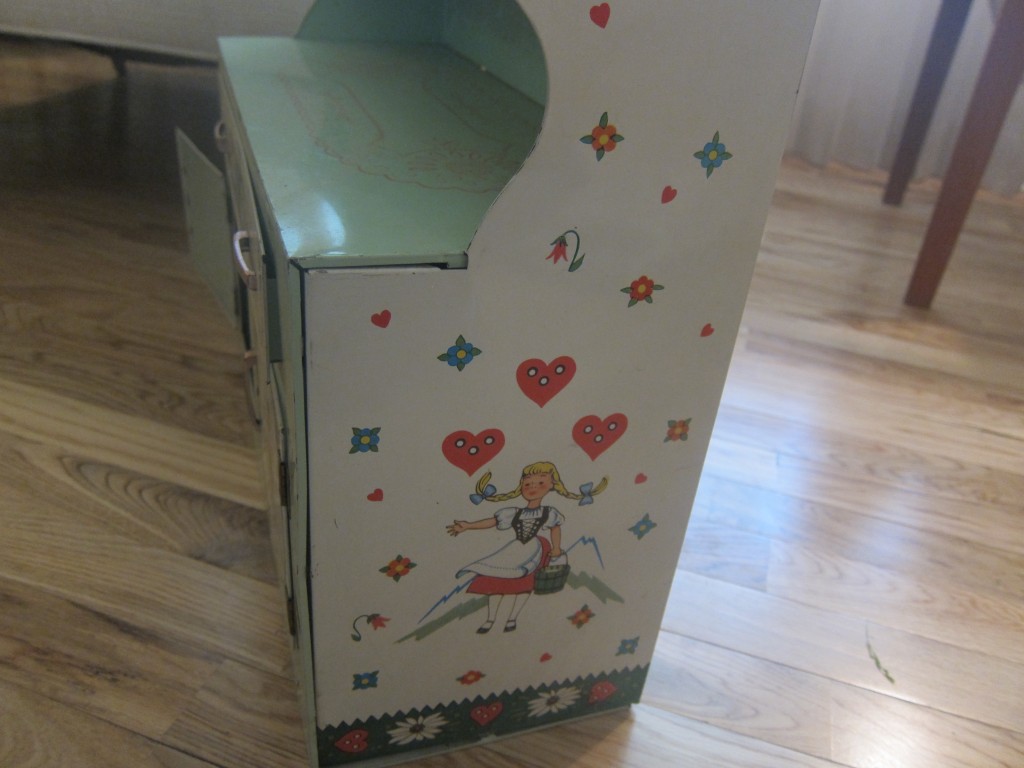 I've been on the lookout for a cabinet to put beside Little Betty's toy kitchen for awhile to hold all her plates and cups and teapots and stuff.  And as my friend said about this hutch, I couldn't have made it any cuter!  I am super in love with it.  You know how I love vintage Pennsylvania Dutch anyway.  This piece absolutely kills me with its sweetness.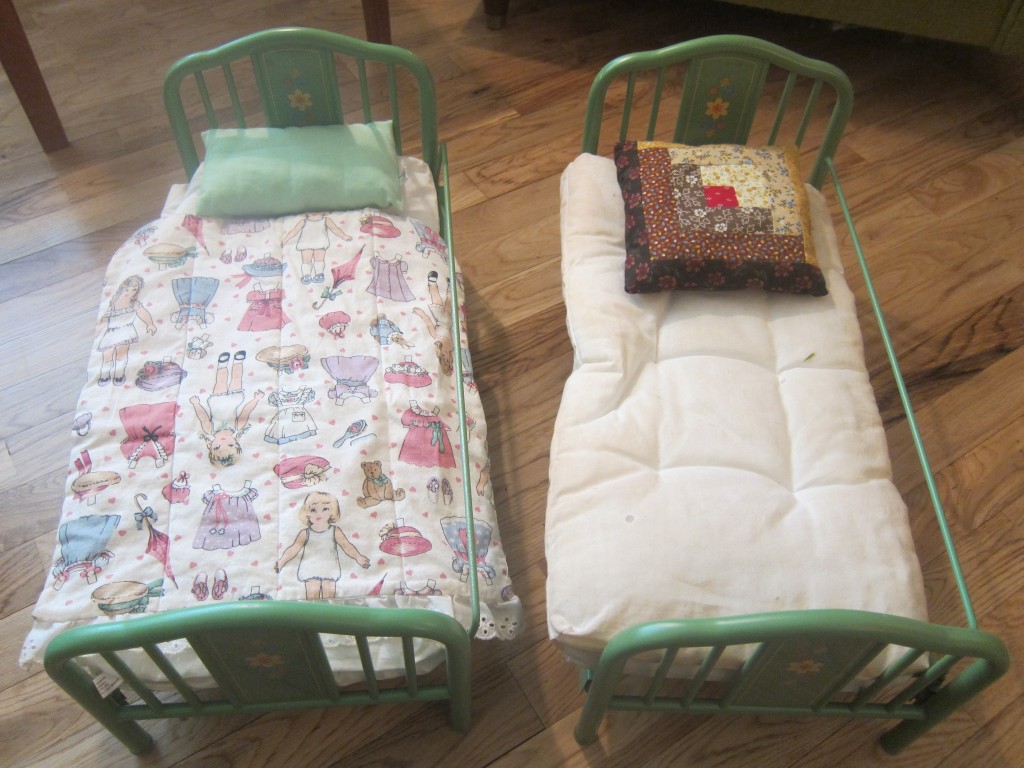 The only thing Little Betty likes as well as cooking in her kitchen is putting her babies down for a nap.  These little metal doll beds are in great shape and are too cute for words.  I can't wait to see her putting her babies down in them!
That turquoise typewriter was a must have, even though I already have an awesome typewriter.  But it's perfect!  I love it.  The yellow McCoy planter will look great on our new deck, and those strawberry napkins are for the shop. And check out that light up Santa that hangs on the wall!  He might be a new favorite of mine.  Just can't let Little Betty see it…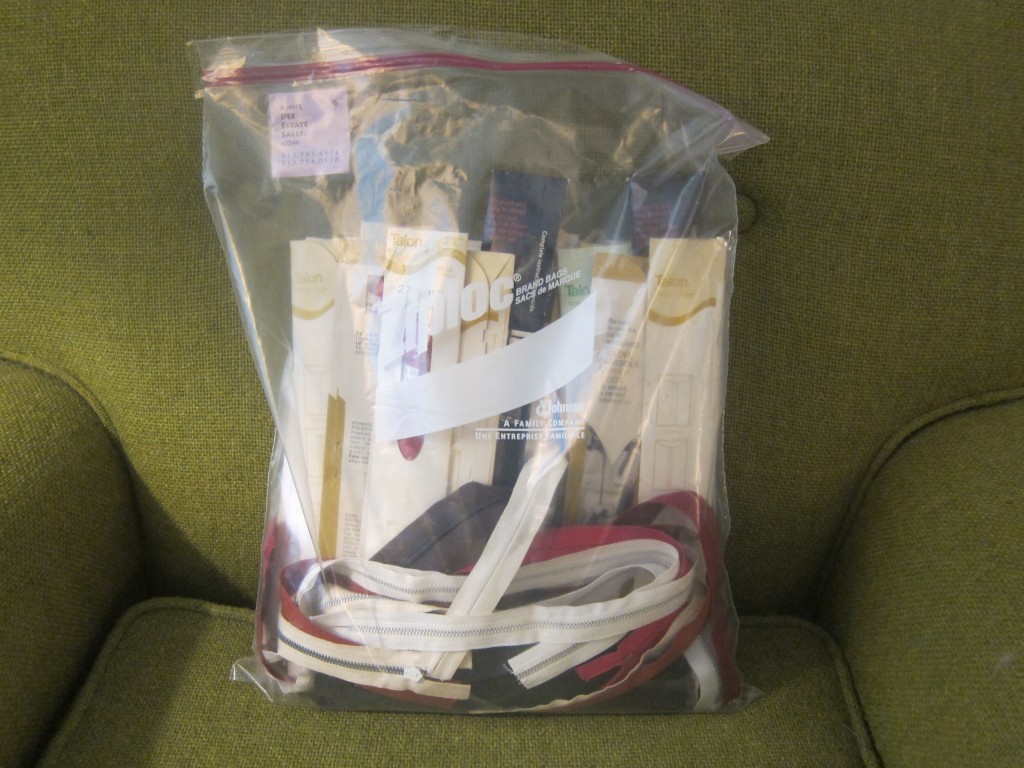 And lastly, what self respecting vintage sewing enthusiast could resist a gallon sized ziplock bag full of vintage zippers, most still in their packaging?  Not me, that's for sure!
Whew!  That was a whirlwind indeed!  Now I wonder what other sales are going on this weekend?