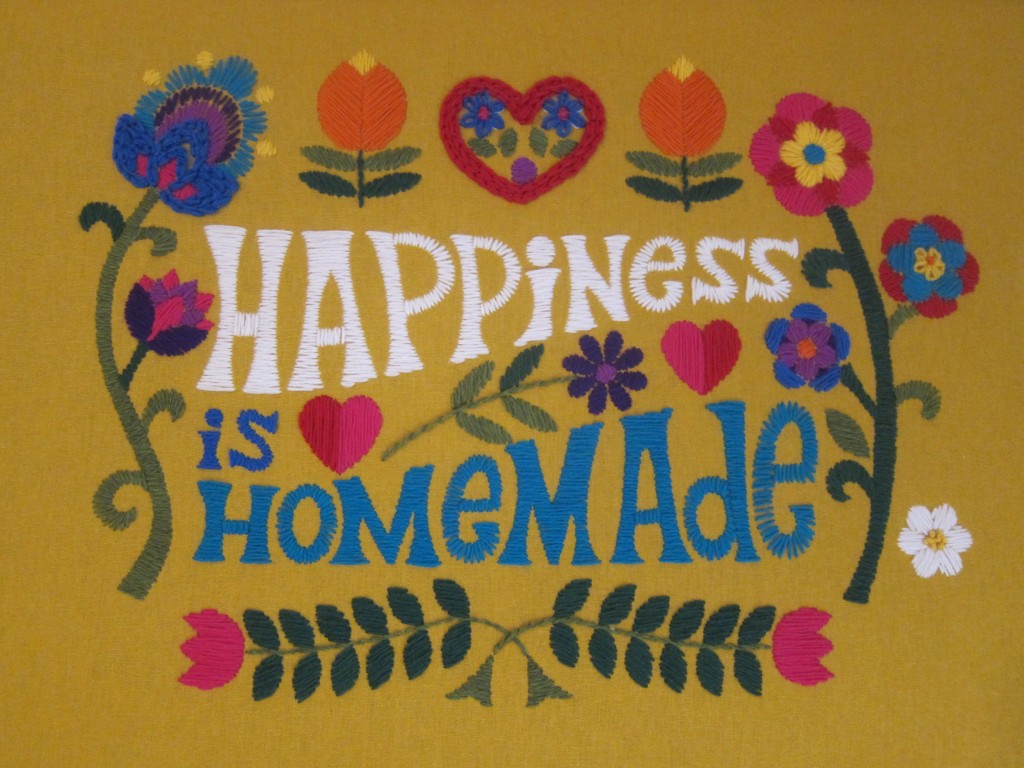 Have you been wanting your very own Happiness Is Homemade kit?  Well now is your chance to win one!  Leave a comment on this post and become a follower of the blog by clicking the +Follow button on the bottom right hand corner of the screen and you could be receiving your kit in the mail!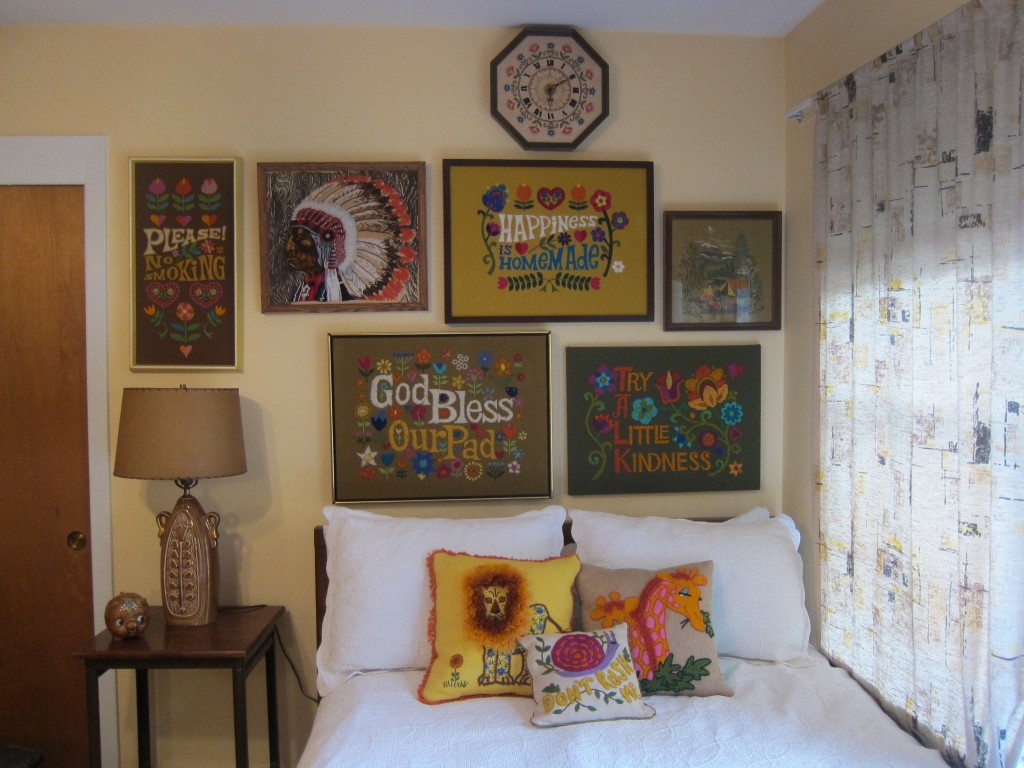 Never done crewel before?  Don't worry!  This thing is easy enough for a beginner.  And you can always email me if you have trouble.  I'm hard at work on some new, exciting designs that I can't wait to show you!  But in the meantime, leave a comment and follow me before the drawing on the evening of March 24th, this Sunday.
WARRENTON!!  NEXT WEEK!!!  Prepare yourself for a couple weeks of obsessive posting about its wondrous bounty.