I haven't been hitting up too many estate sales lately, but that doesn't mean I've forgotten how fun they are!  So this weekend we decided to go full monty on one that looked good, held by my good buddies at Amber Ostrich Estate Sales.  We got up SUPER early to make sure we'd have a good chance at some of the goodies we saw in the pictures.  We didn't end up using any of the snacks or entertainment we brought to pass the time though because I ended up gabbing away with the great peeps who were also waiting.  Who says estate sales are cutthroat?  Honestly, I haven't had too many of those experiences.  After one of the gals told me what she was there for (she got there even earlier than we did!) I told her I'd grab it for her if I found it before she did.  Another guy was there for one of the things we were there for, but we talked it out and decided that if it was under a certain amount he would get it and if it was over that we would get it.  See?  There's no reason to be nasty at these sales, folks.  You're likely going to keep seeing these people at other sales, so be nice!
Now for the scores!  And oh yes, there were scores.
Here is the thing that went over the predetermined price limit with our line friend: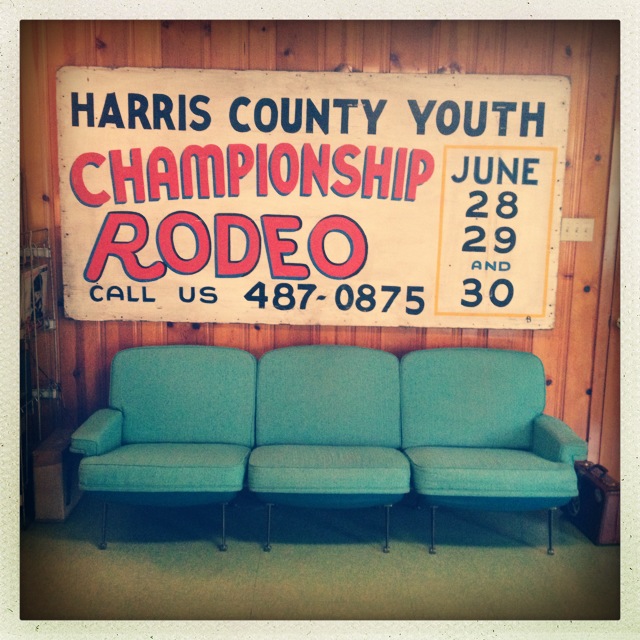 The gentleman who lived in the house was a boat manufacturer and he made this couch out of fiberglass.  The back and bottom bubbles out as you can kind of see.  The legs are nothing short of totally amazing.  This one is three pieces and can be arranged as a loveseat and chair, couch, or 3 chairs.  The turquoise upholstery is in great shape except for one stain that I'm going to try to steam out.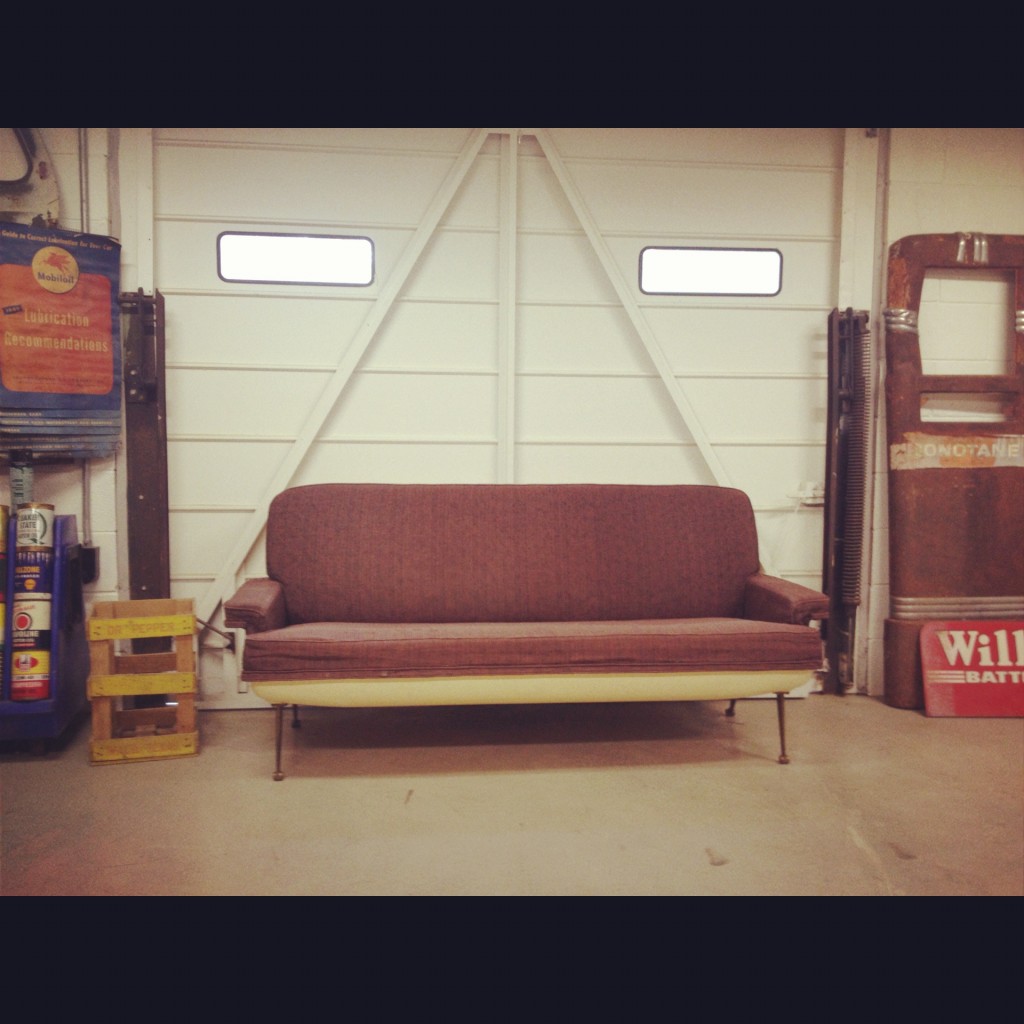 He also made this one.  Seriously, how great are these things???  It's going to be SO hard not to keep them.  This one has some minor rips in the seat that I'm going to try to mend.  Aren't they just the epitome of 1950s atomic cool?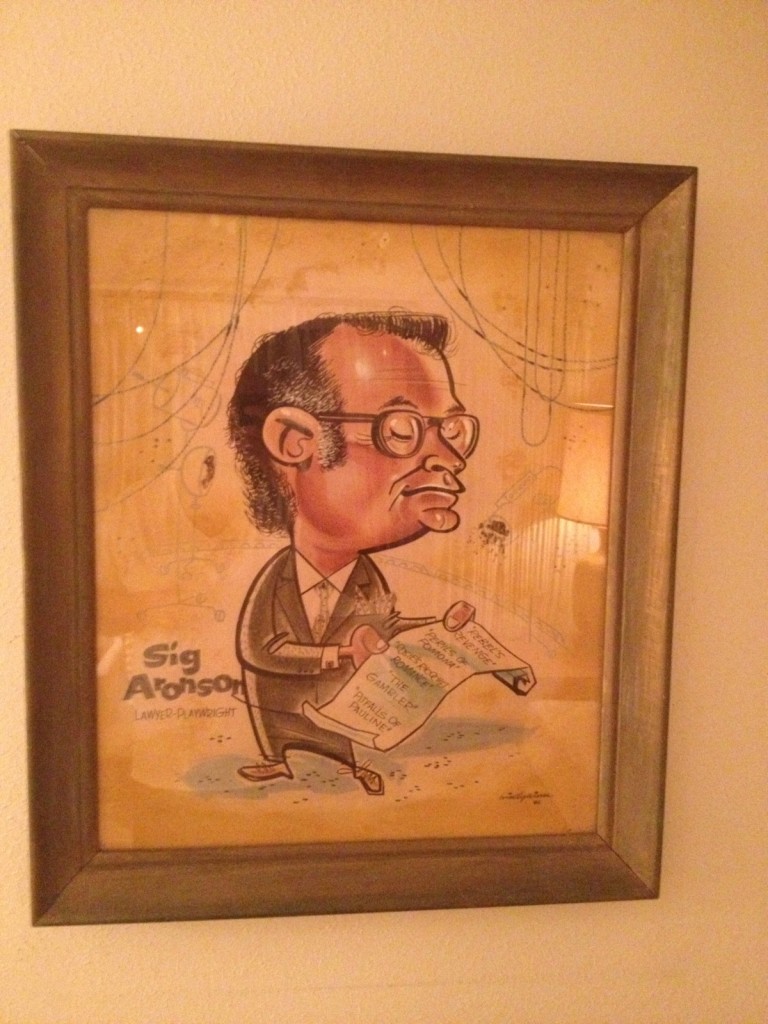 We are crazy in love with this caricature.  It's dated 1956.  The guy featured was a prominent Austin lawyer and theater dude.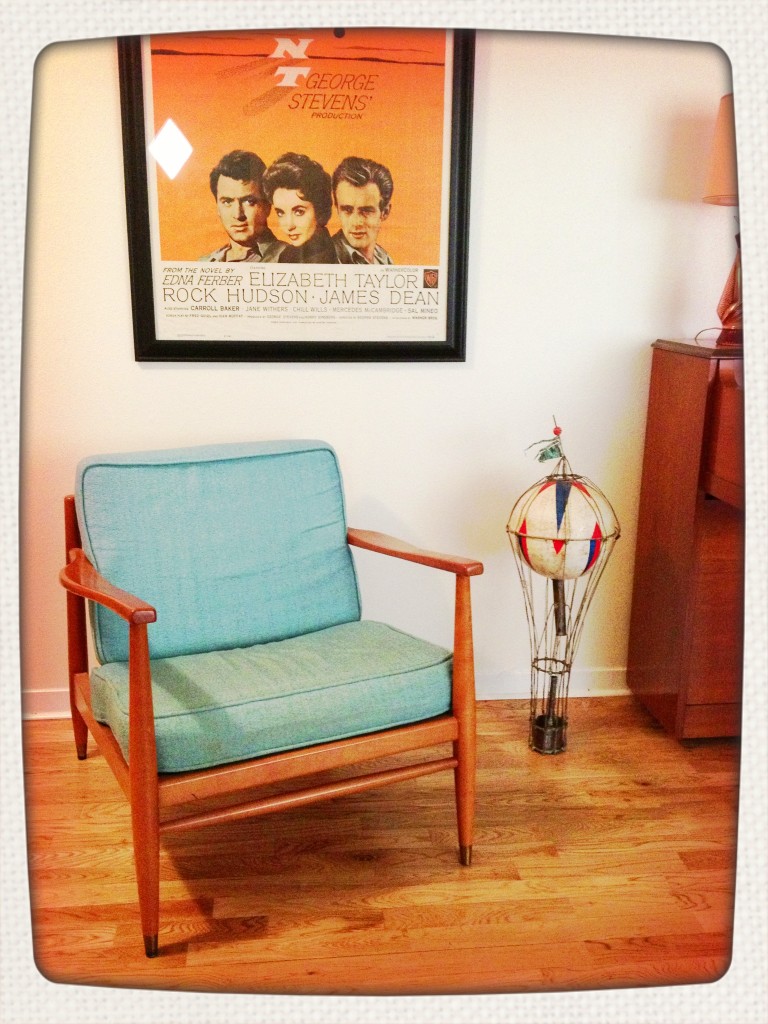 Ok.  THIS CHAIR.  Holy balls!  I want to keep it SO bad but I'm going to be a good little reseller and resist.  But that aqua color is just perfect, and these Eisenhower chairs are so desirable and hard to find!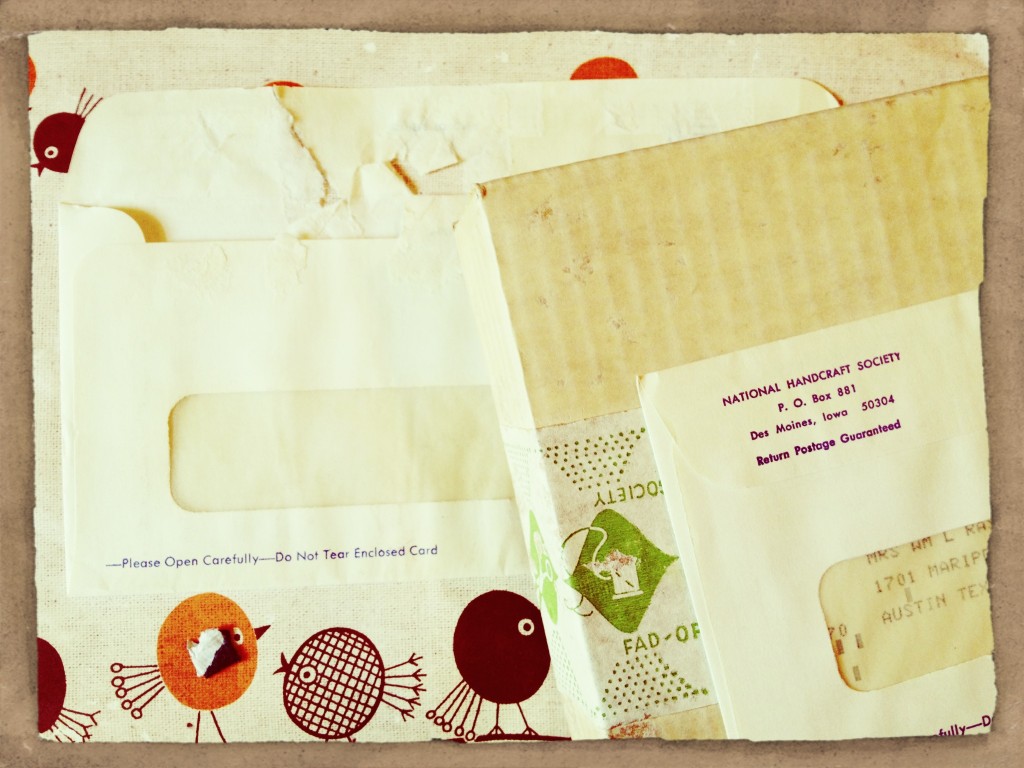 I'm super excited about these unused craft kits!  The lady of the home was a member of a craft of the month club that sent her a craft kit every month.  How exciting are these??  The one with birds is an adorable apron and the other is a framed wall hanging with yarn flowers.  I can't wait to do them.  Keep an eye on my column This IS Your Granny's Crafting on Tuesdays over at No Pattern Required to see how they turn out when I make them!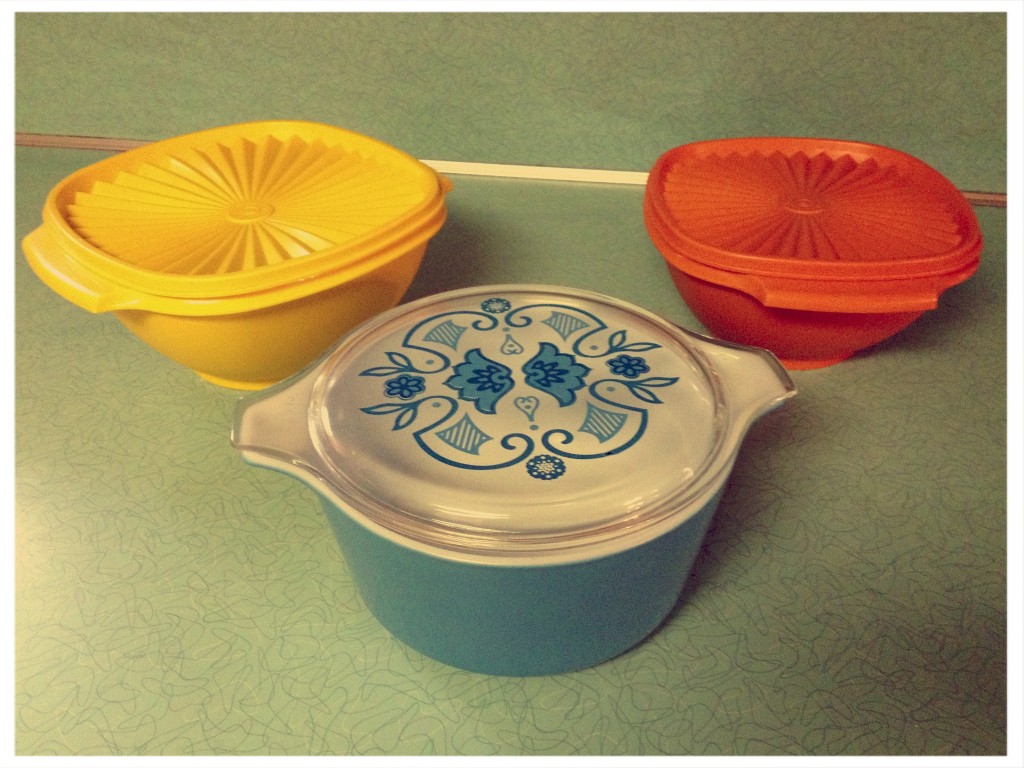 I paid a pretty penny for this pyrex, but it was unused straight out of the box and none of us had ever seen this pattern before!  And it's such a great size for leftovers.  Speaking of leftovers, I can never have enough of these tupperware containers, so I snagged them right away.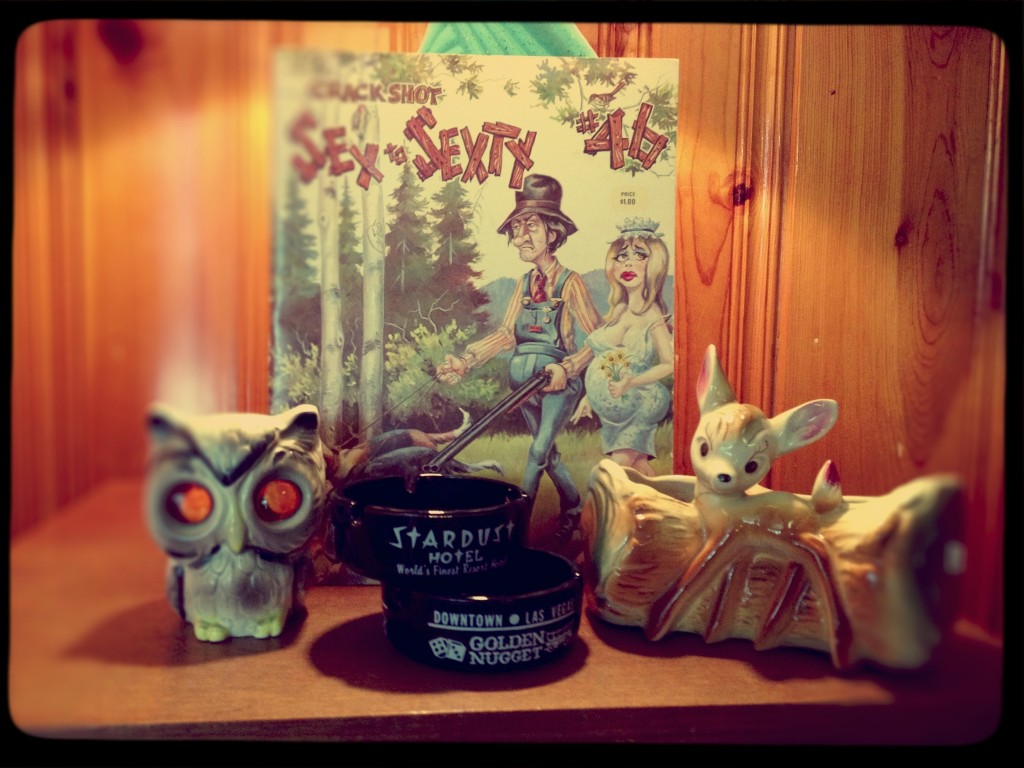 I was going to sell all of these things, but when I got home I noticed the deer planter had been repaired, so I guess he's staying with me!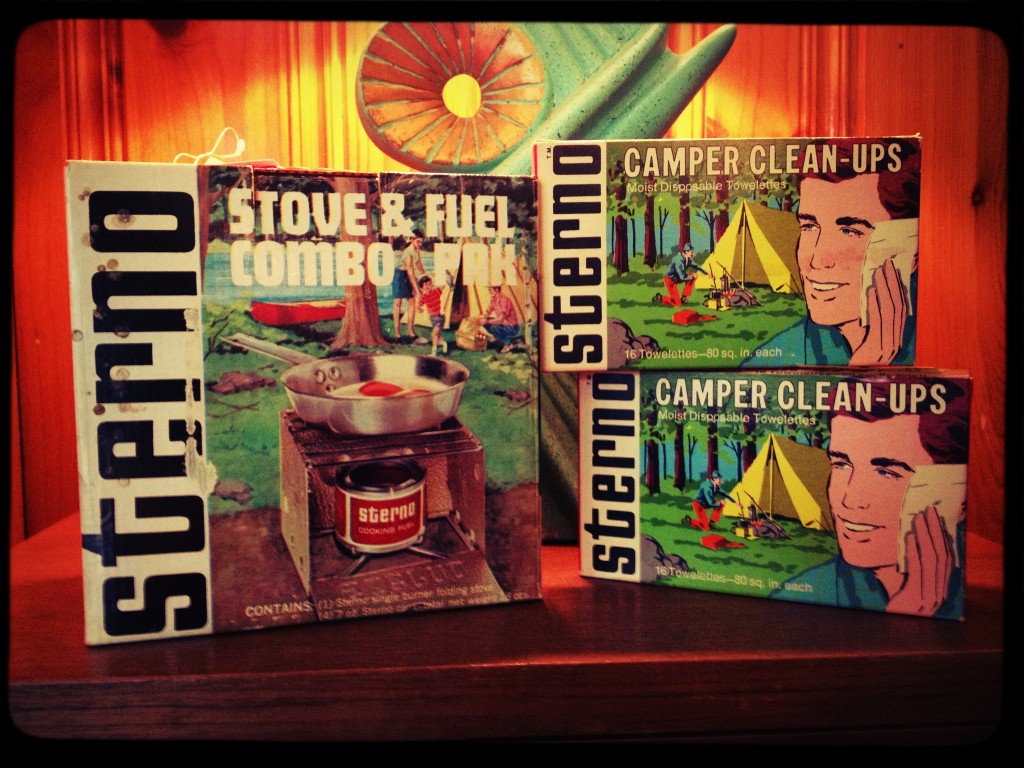 I often buy things just for the packaging, and these camping supplies are a great example of that.  Love them.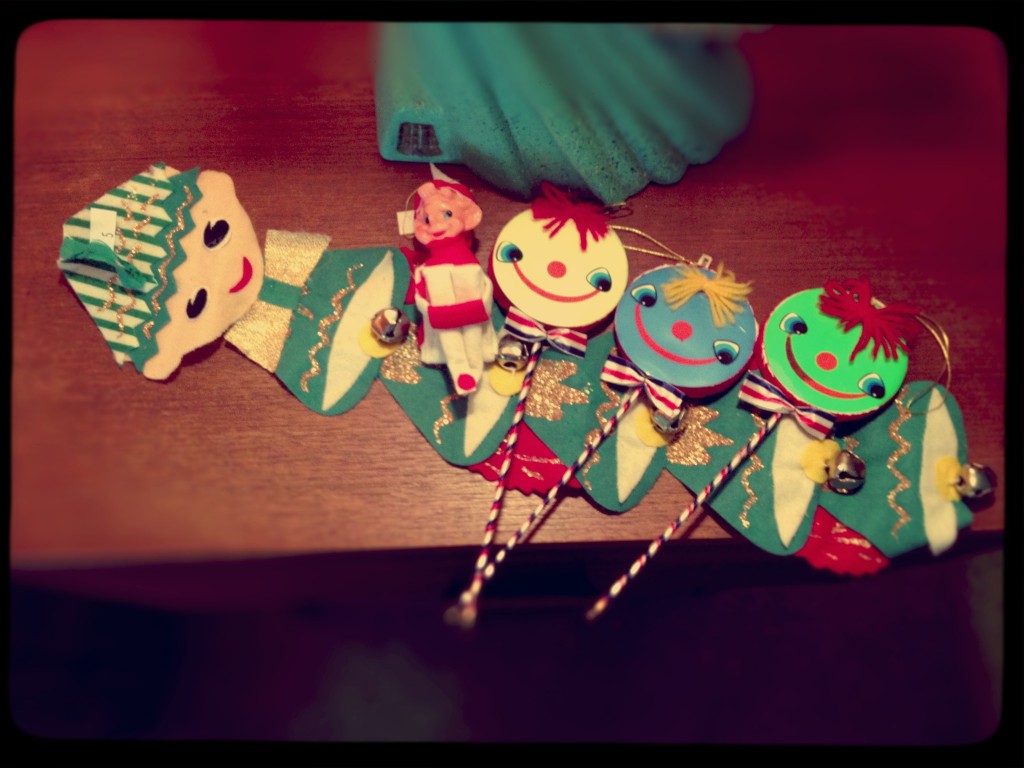 Kitschmas!!  I paid way too much for that tiny knee hugging elf but I've never been known to leave one behind.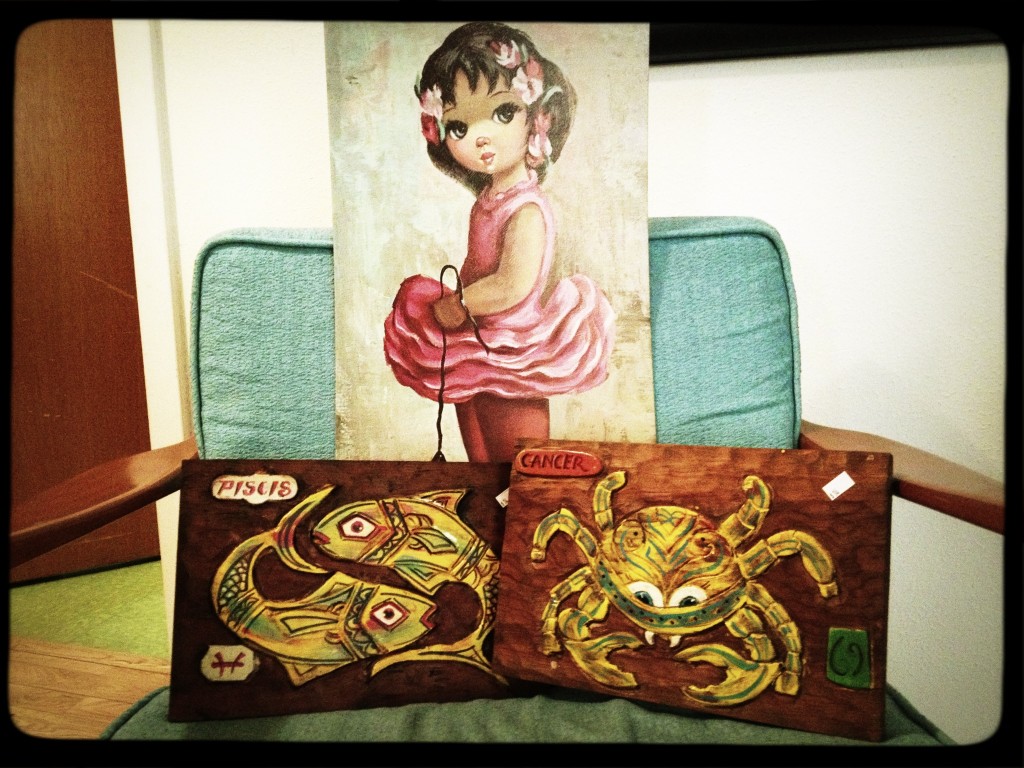 I'm also a known sucker for any vintage zodiak stuff and big eyed wall art.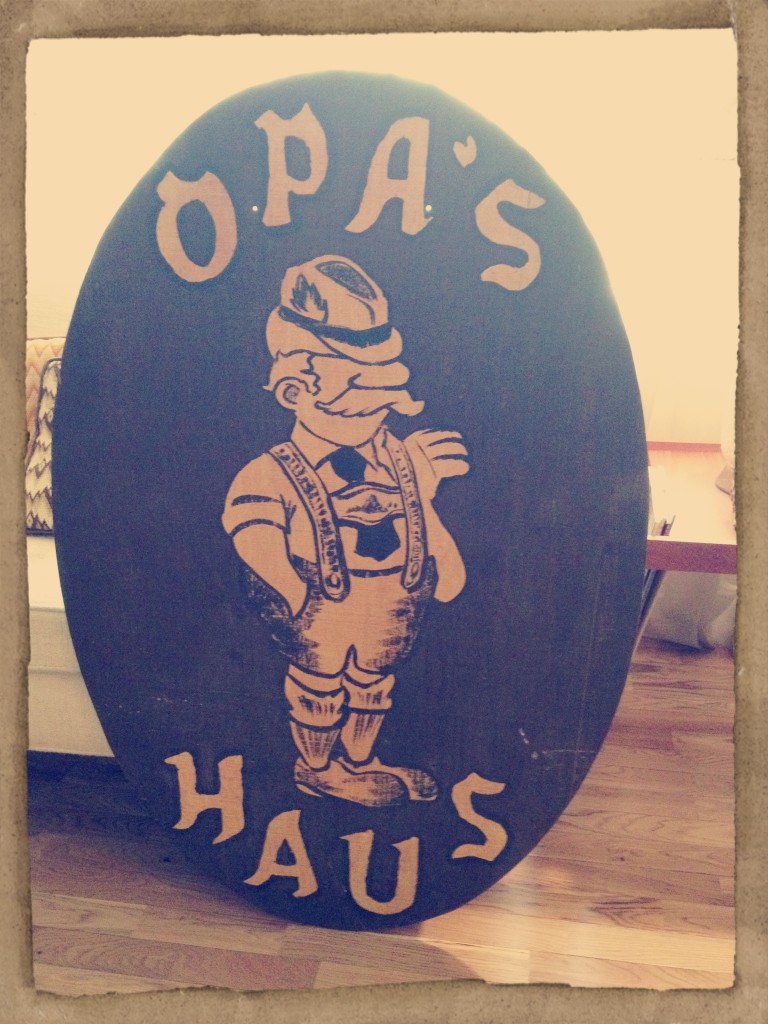 This amazing vintage sign is a present for someone.  We could not have found a more perfect present.  Although I really want to keep it – it's awesome!!
Not a bad haul for one sale, huh?  Now that my estate sale bug has been reignited I can't stop looking at the listings online!  I'm already thinking about going back to this sale for the rest of the craft kits – unbelievably I left a ton behind.  Maybe on the half price day I'll go get the rest…