In a flash of inspiration I decided to marry my two loves, Christmas and all things woodland, in a Christmas themed terrarium!
The first order of business was clearly a gingerbread house, so I set to work sculpting one out of polymer clay.  Mr. Crafter teased me mercilessly during this phase, telling me my transformation to a full-on grandma was complete.  Well excuse me Mr. Crafter, I think you meant my transformation to full-on AWESOME cause look at this thing!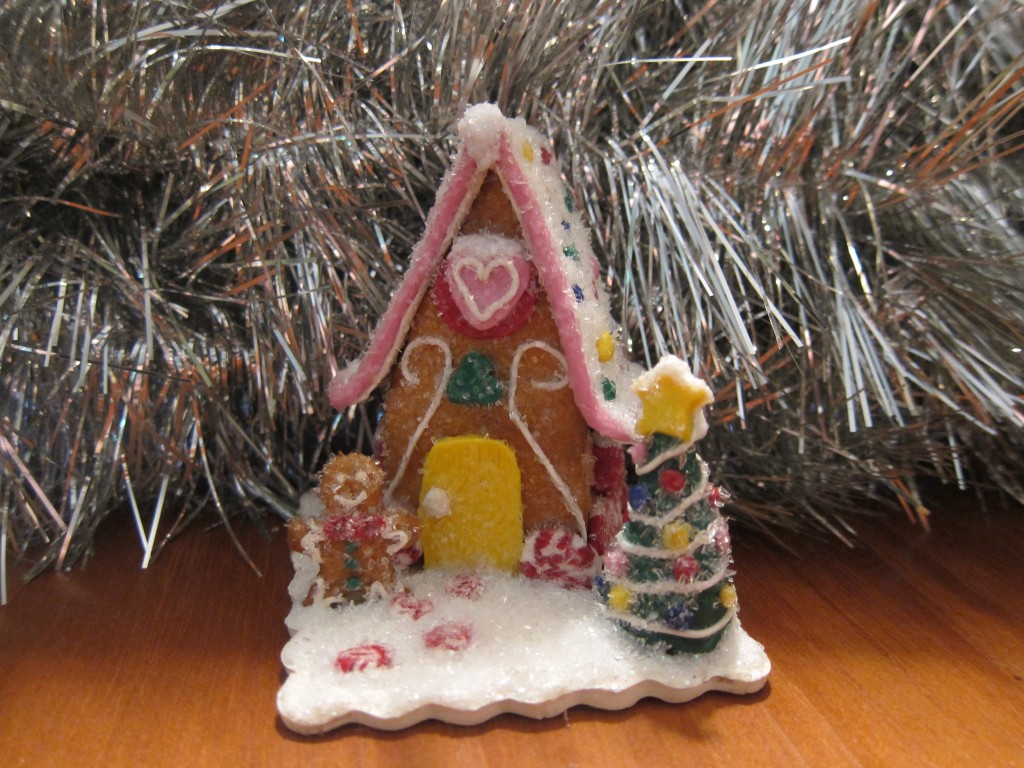 I had way too much fun making this.  I really like working with polymer clay.  After baking all it needed was some glitter Snow-Tex and some Diamond Dust and it was ready for my terrarium!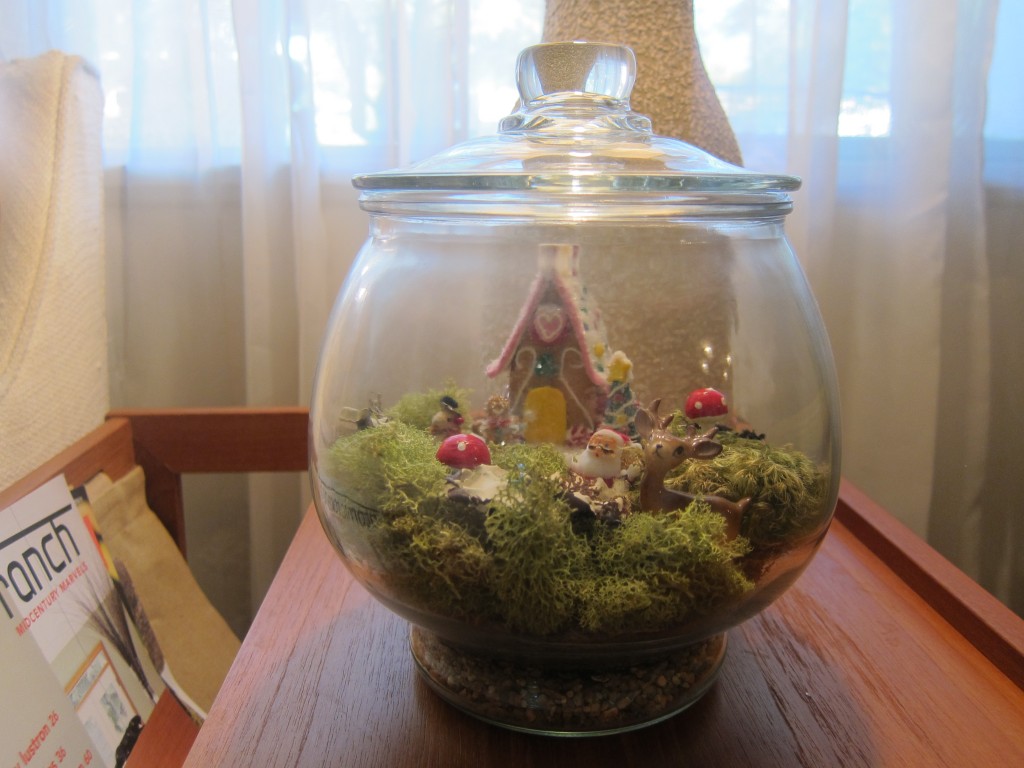 Terrariums are super easy to assemble – all you need is some pea gravel at the bottom, a layer of potting soil, then a layer of moss.  You can get a package in the floral isle at the craft store.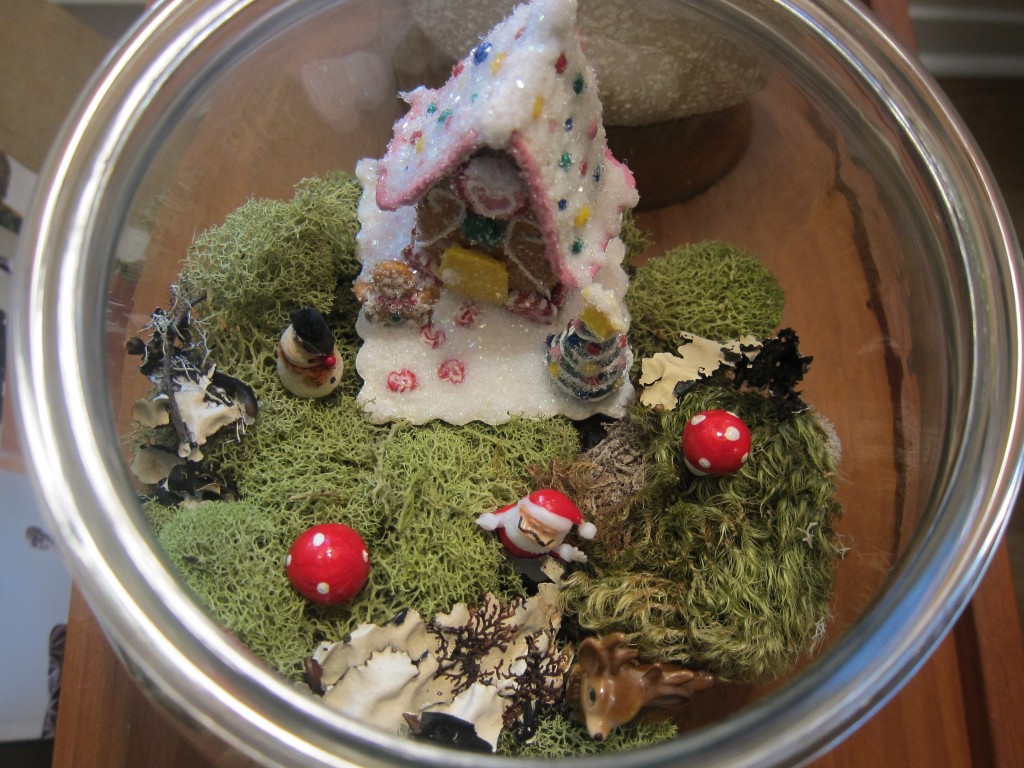 The mushrooms I also made from polymer clay (left over from the terrarium-making station at Little Betty's woodland themed 2nd birthday party) and the spun cotton snowman, tiny Santa, and ceramic reindeer are from my considerably large and growing stash of Christmas and woodland themed miniatures for just such an occasion.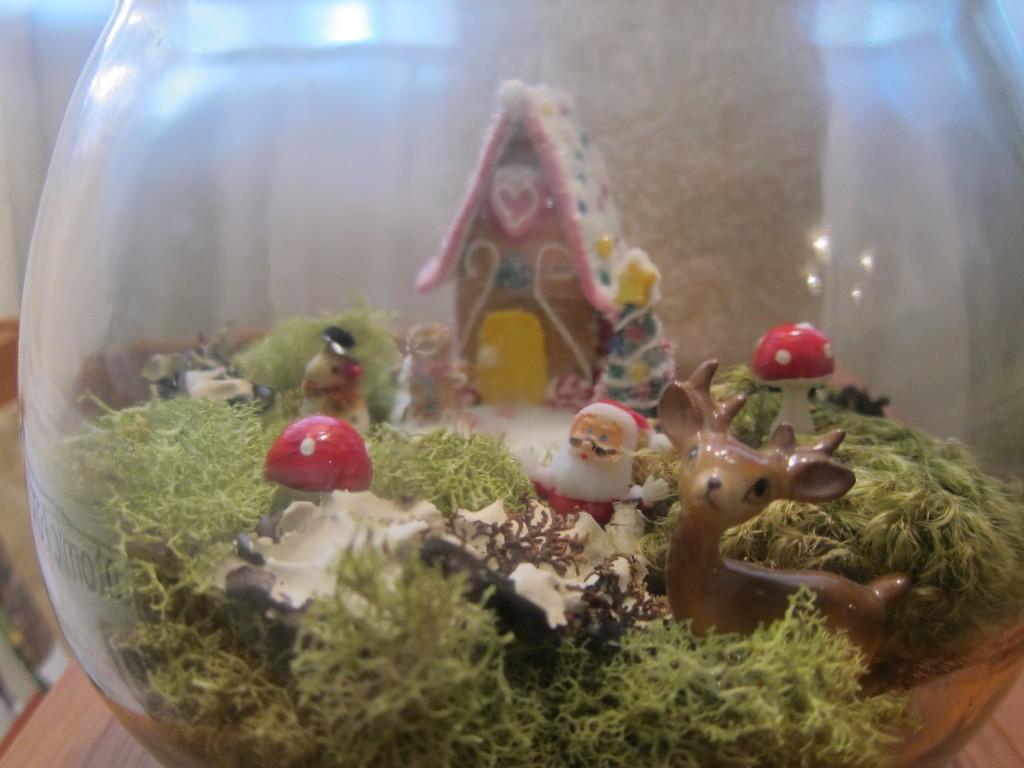 Even Little Betty got in on the action!  I made the shapes for the gingerbread house for her and she assembled and decorated it and applied the snow and glitter.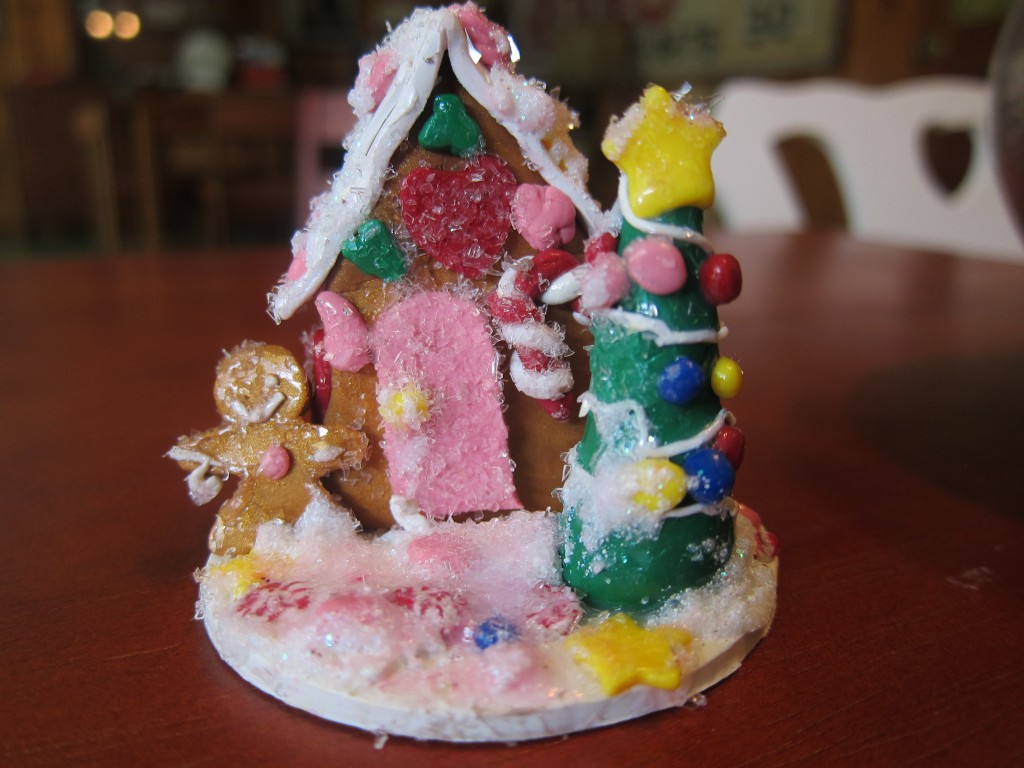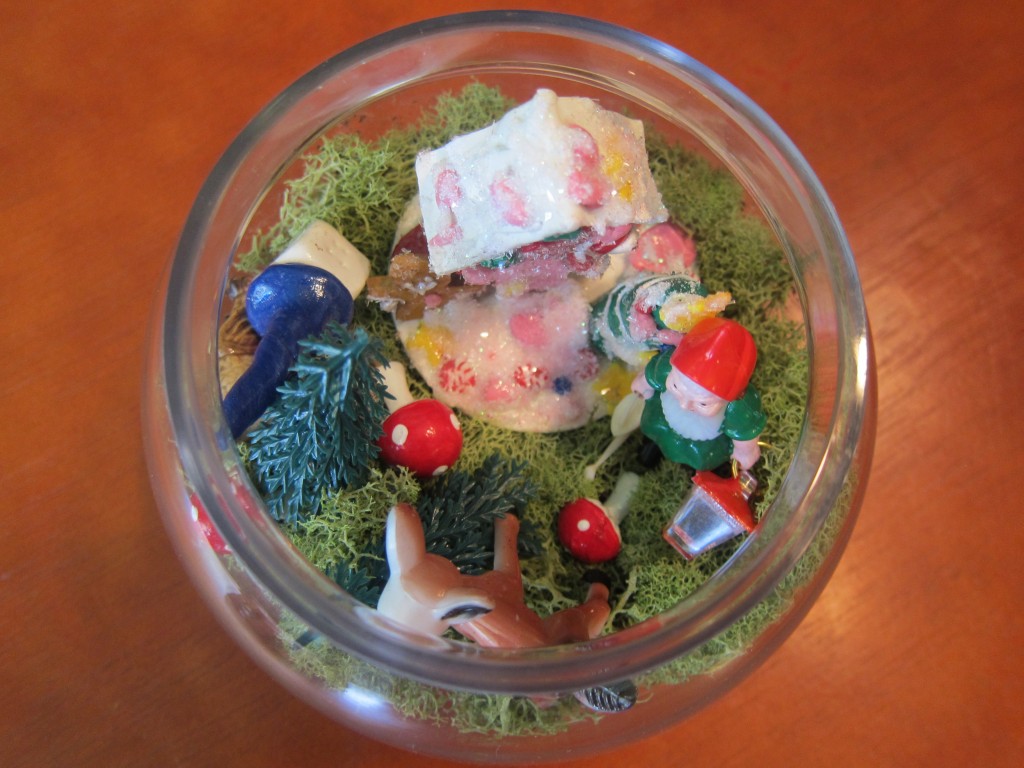 Little Betty and I are definitely looking forward to digging in the next month and churning out lots of Christmas crafts!