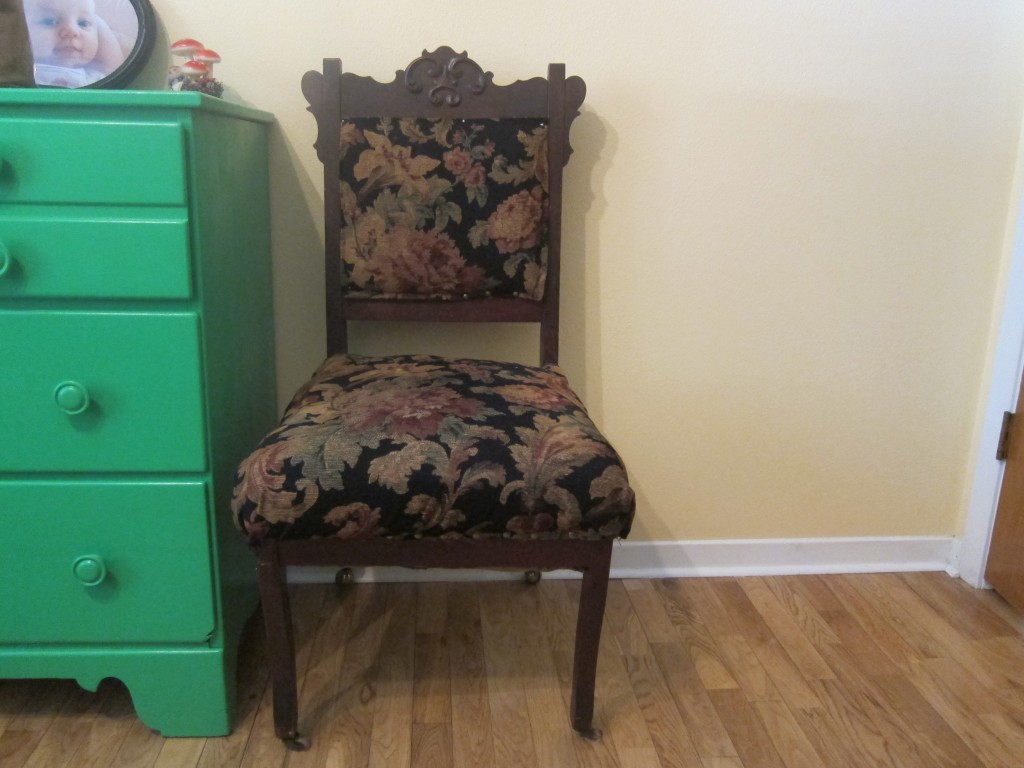 This chair is the oldest thing in my house, by far.  It is at least 200 years old I believe.  My mom got it from my great grandfather, who had a barn full of old furniture.  (Oh what I would give to be able to pick through that barn now!)  She reupholstered it a few times, most memorably in a cow print, and since she has given it to me we have reupholstered it another couple of times.  Well since moving to our new house this chair has stuck out like a sore thumb.  Last year I bought some gorgeous barkcloth that I've had earmarked for this chair and today was finally the day to see that dream through!
Job one was to pry out all the upholstery tacks we used last time with a screwdriver and a pair of pliers.  We had 3 generations contribute to this step!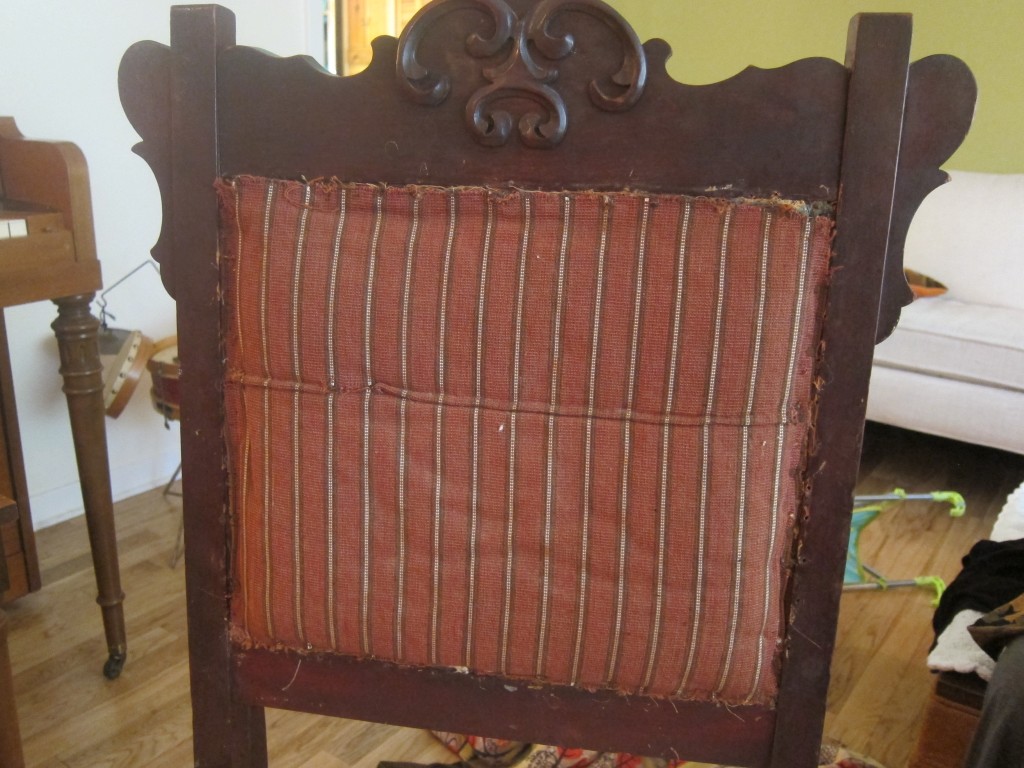 Once that was done we could take off the unwanted upholstery.  The cool thing about this chair is that underneath there is still some really old feedsack or ticking fabric, which is covering the original brocade: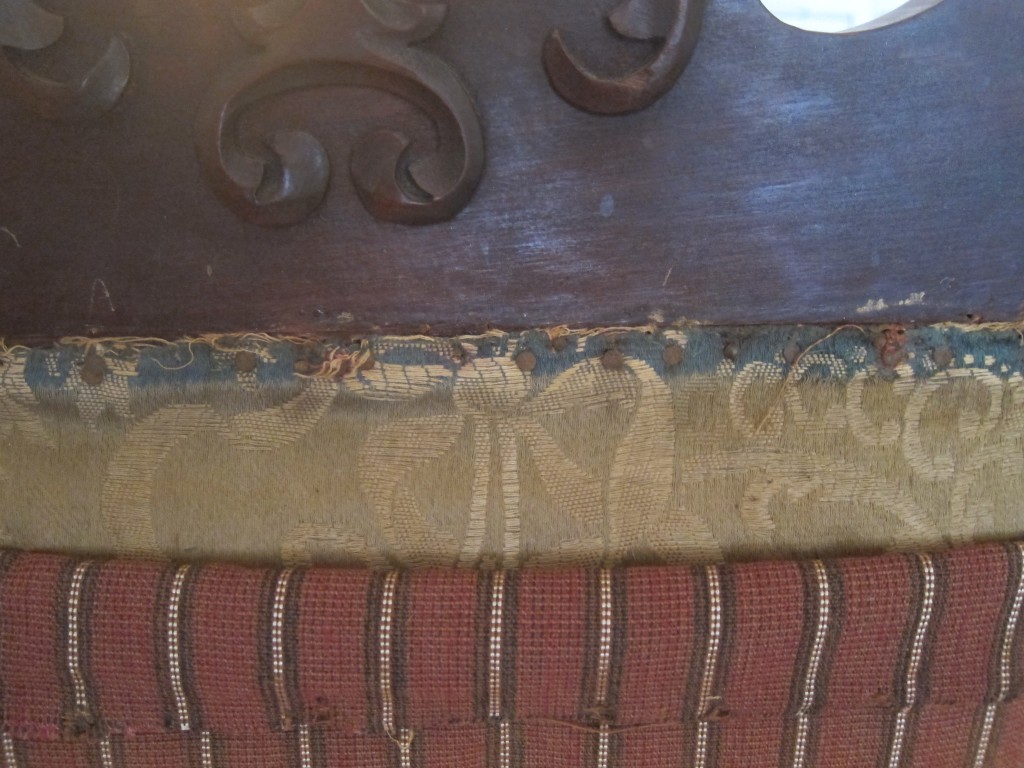 The next step was to cut around the discarded fabric pieces on my barkcloth as a pattern.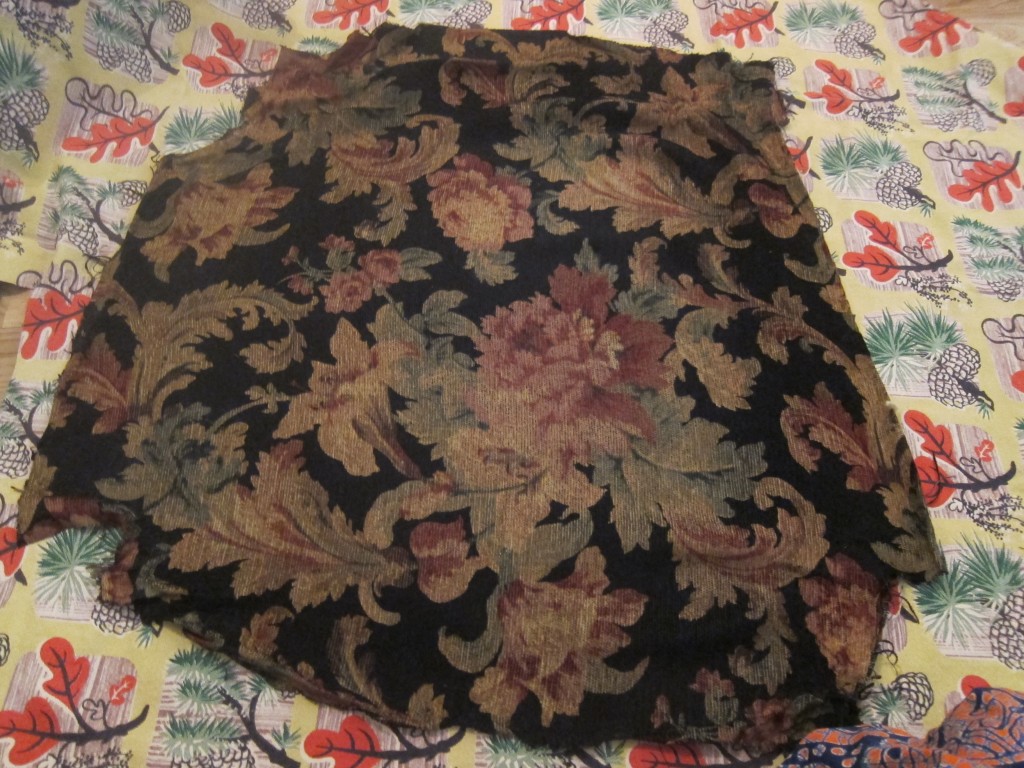 Then we laid the pieces where they went, for example, a square piece on the back, and folded the edges under so it fit perfectly.  We stapled one side down, then stretched it taut across and stapled the other side, starting in the center and working our way out to the sides.  Then we stapled the top and bottom.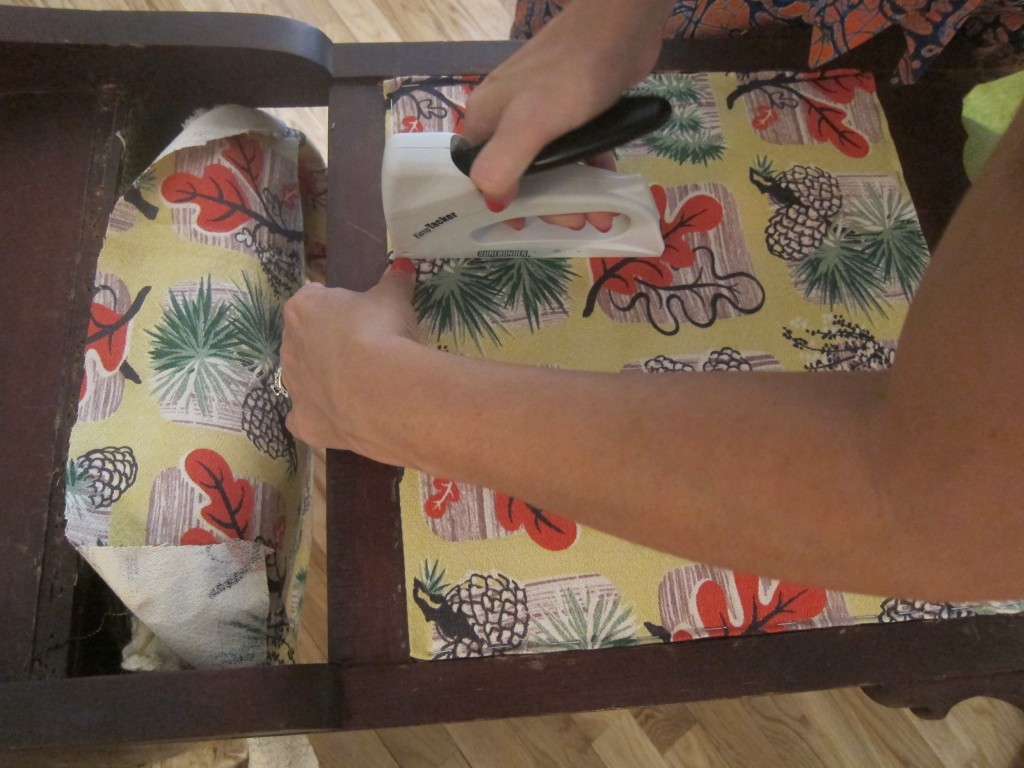 On the seat, we just folded and pleated the corners until they looked right.  It's not an exact science, but no one will ever know the difference.  Unless they are a professional reupholsterer.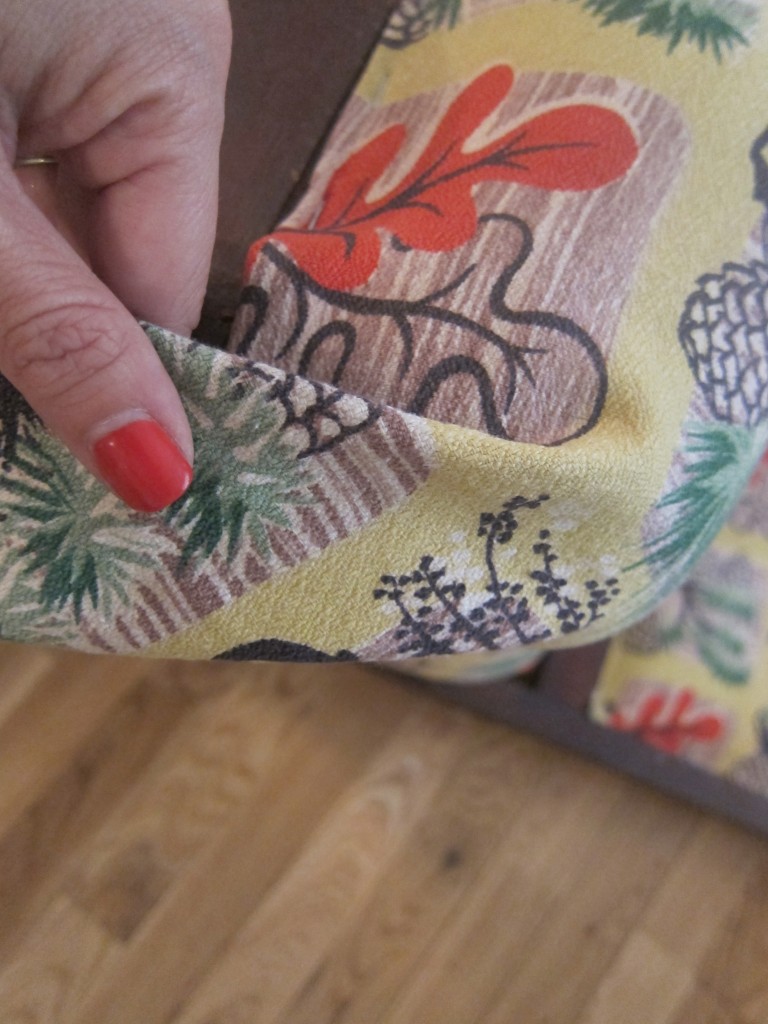 After my whole chair was newly reupholstered, we covered the staples with braid, hot glued down over the staples.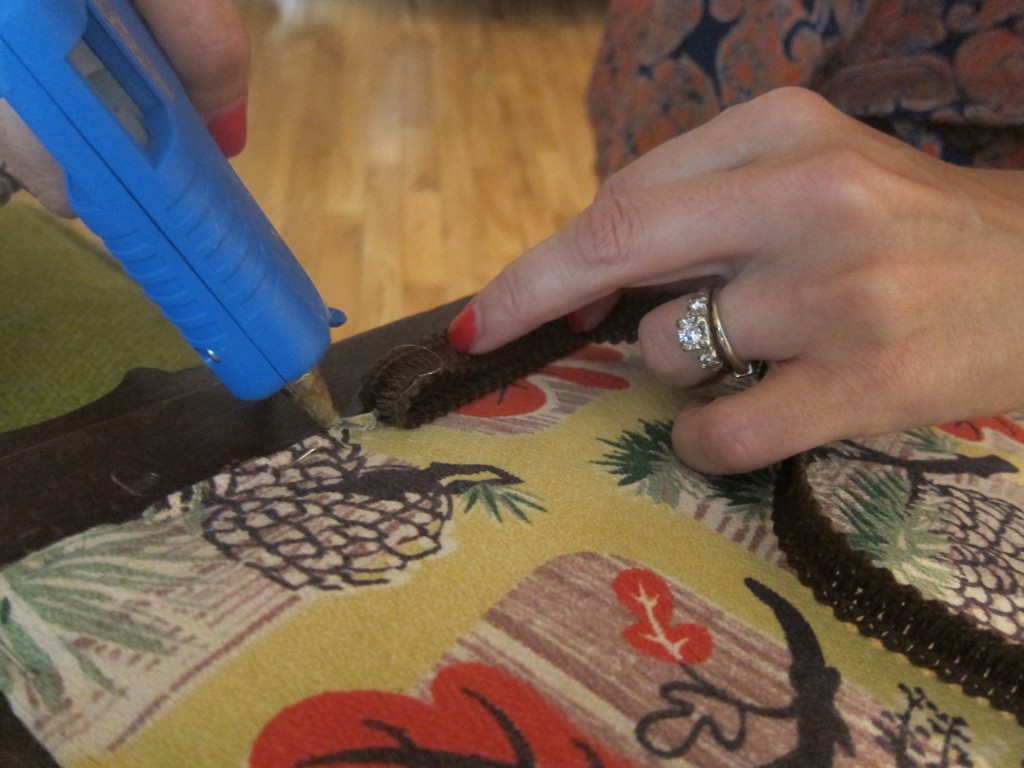 The corners we "mitered" with a dab of hot glue on the top of the braid at the corner and then folded braid over so it looked like this: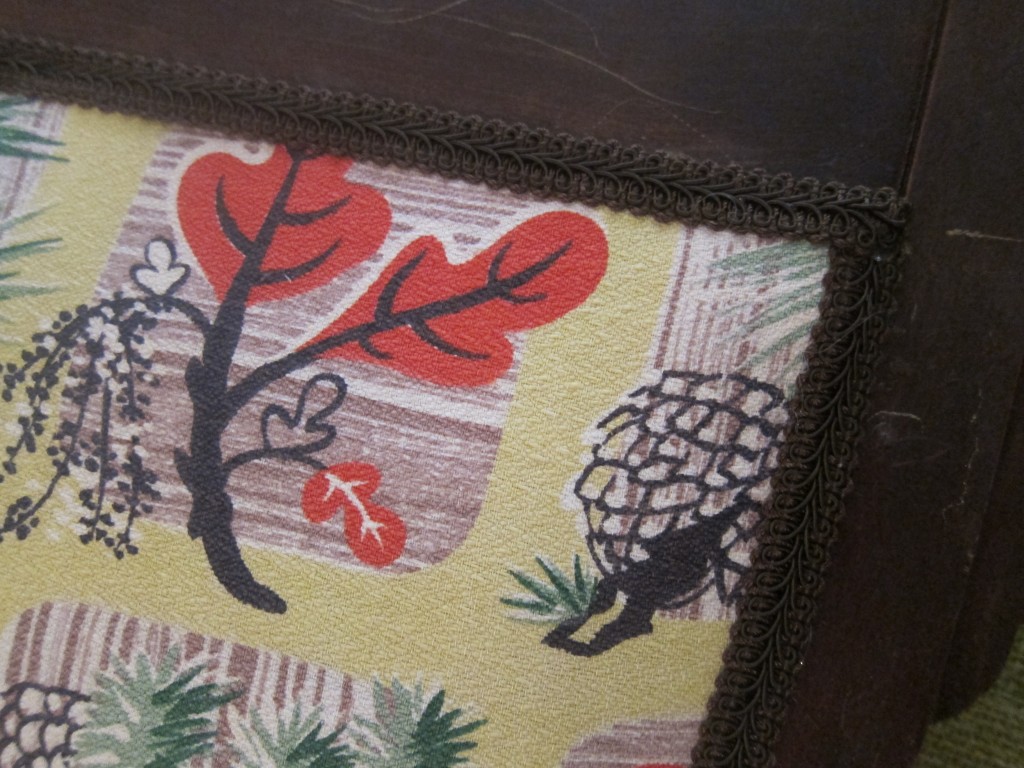 After covering all the staples with glue it's done!  Except for oiling up all the scratches made by the screwdriver, but never mind that for now!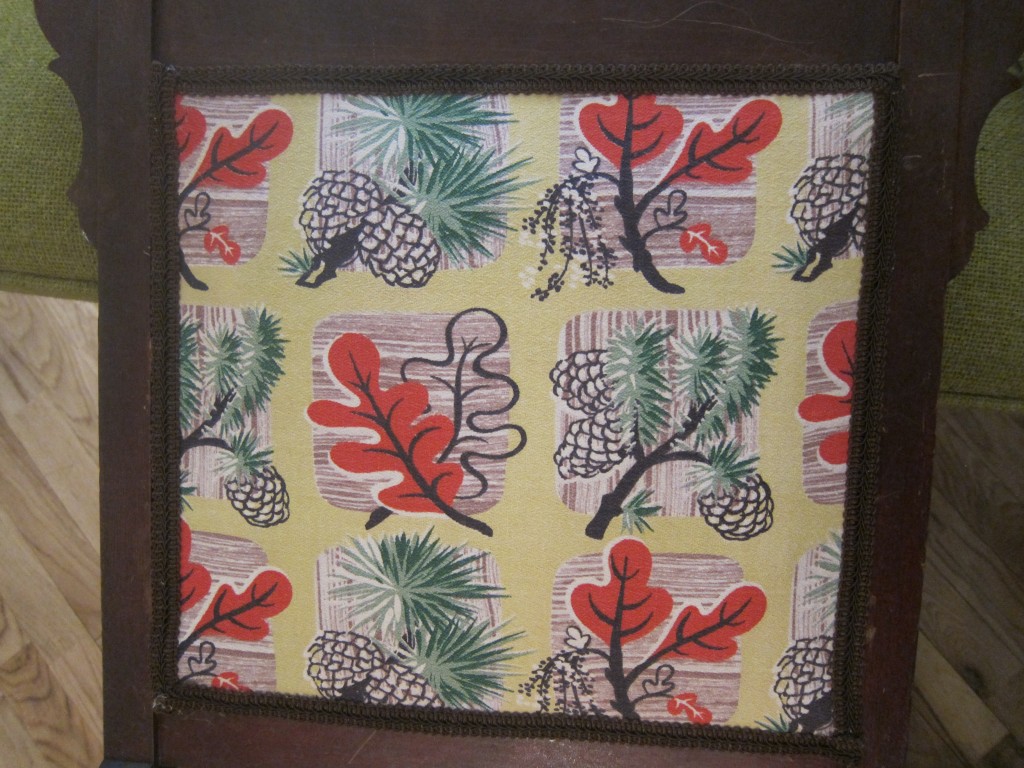 And ta-da!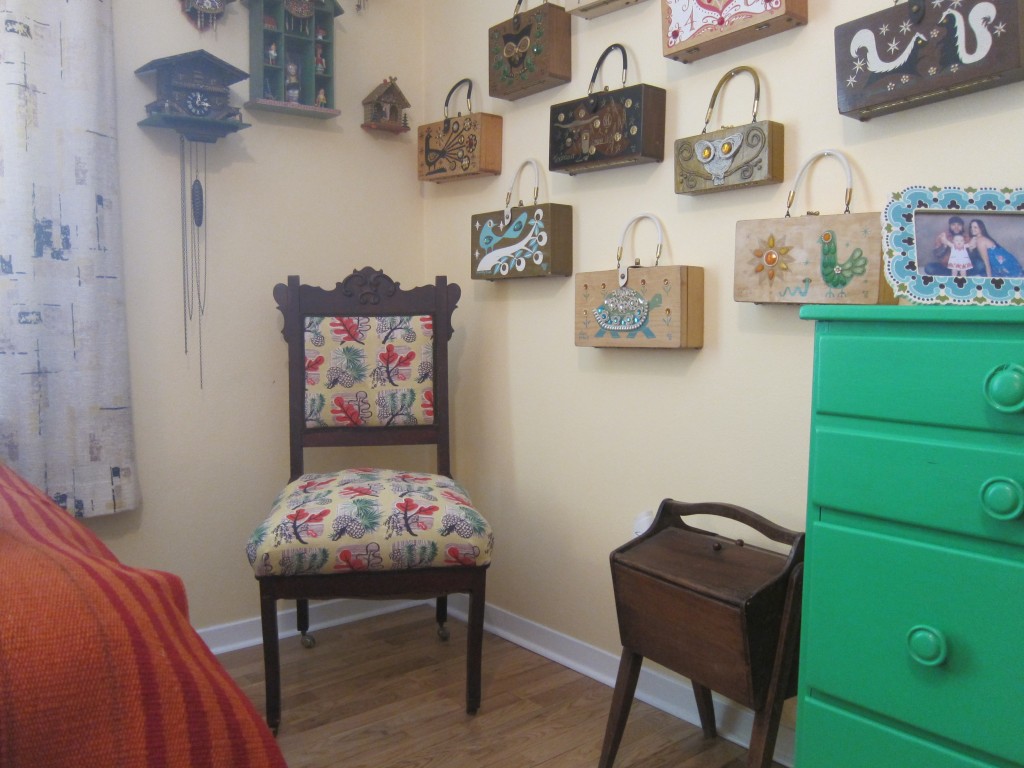 I'm totally loving this most recent incarnation of this well loved chair.  Not only is the pine cone / autumn leaf barkcloth my most favorite barkcloth ever, but I really love the juxtaposition of it on this super old, ornate mahogany chair.  Thanks to my mom for once again ripping this chair apart with me!
Easy peasy!  Now go give your out-of-place furniture some love!