You know I can never resist vintage Christmas doo dads.  I love me some vintage Christmas, whatever time of year it is.  And this week I ran into a few gems I just had to show you.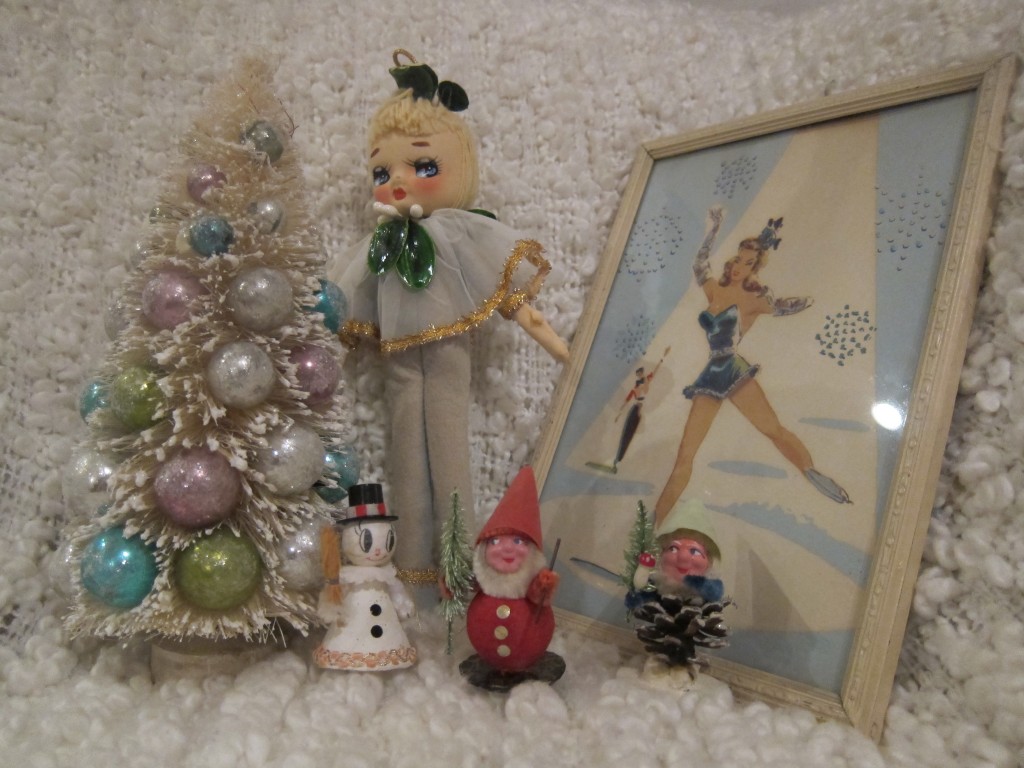 I've been on the lookout for one of these little Christmas trees for a long time.  But they always seem to be about $100!  Re-donk-ulous.  So when I found this little beauty for $22 I knew my search was over.
I'm also just mad for the framed ice skater painting.  I love it SO much.  Not exactly Kitschmas, but it's going to go perfect in Little Betty's room with all her framed vintage silhouettes and ballerina pictures.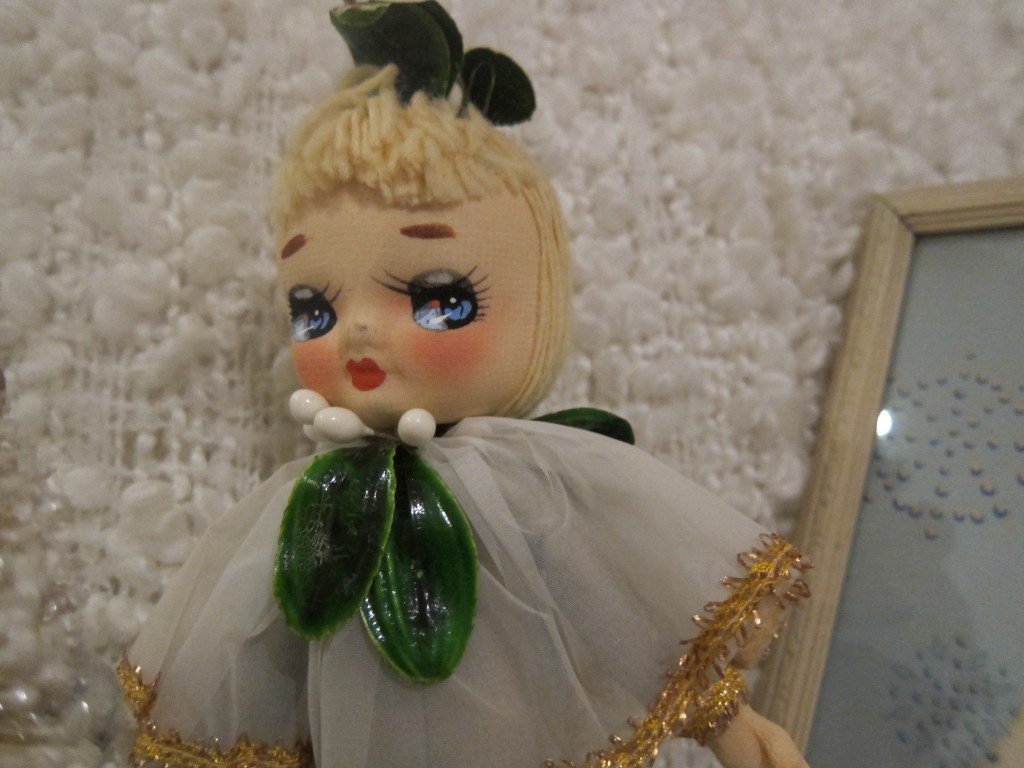 How great is this elf?  I just love her.  Not sure how exactly she's going to fit into my Kitschmas display but never you fear she will be prominent.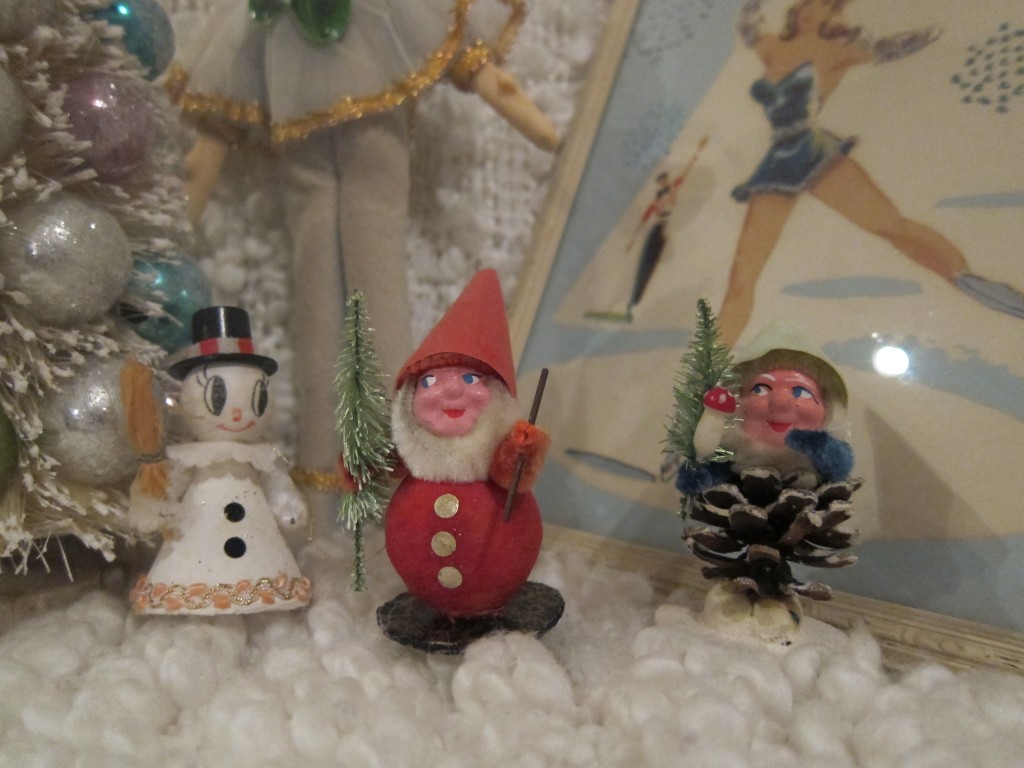 And how about this pine cone elf, santa, and snowman?  Aren't they just the sweetest?  And I'm proud to say they were only $4-$6 each!  Unheard of, as many of you probably know.
I'm getting so excited for Christmas already!