I have mentioned here a few times how much I love vintage crewel work.  I always keep an eye peeled for it whenever I'm out shopping and have several pieces both in my home and my shop.  But never did it occur to me to buy a vintage kit and make my own until I happened upon the amazing work of local Austin company August Morgan.  You may remember me blogging about them in the past when I came away with an amazing God Bless Our Pad pillow.  After that experience my wheels started turning and I started keeping an eye out for vintage crewel kits just like are used at August Morgan.  Last week I hit the jackpot with a lovely kit of a design I had seen when shopping August Morgan's pillows!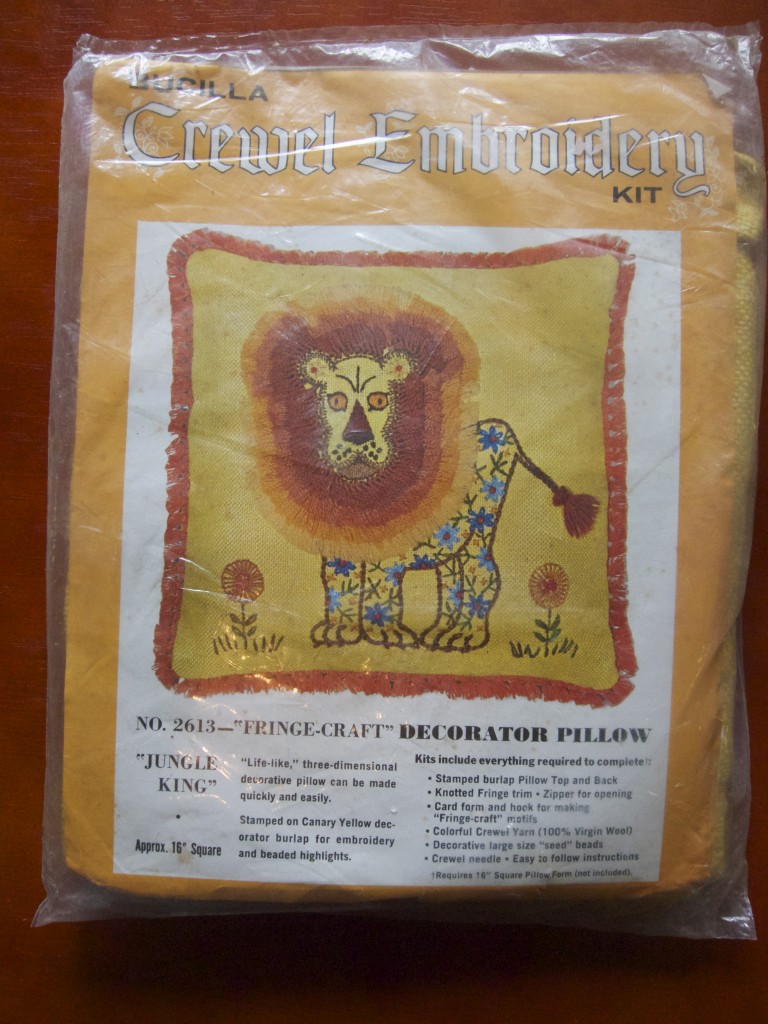 I'm so excited to make this to join the crewel giraffe pillow currently on Little Betty's bed.  These vintage kits are amazing – they come with everything you need to make the pillow except the pillow form!  The stamped fabric, wool, trim, zipper, even the needle!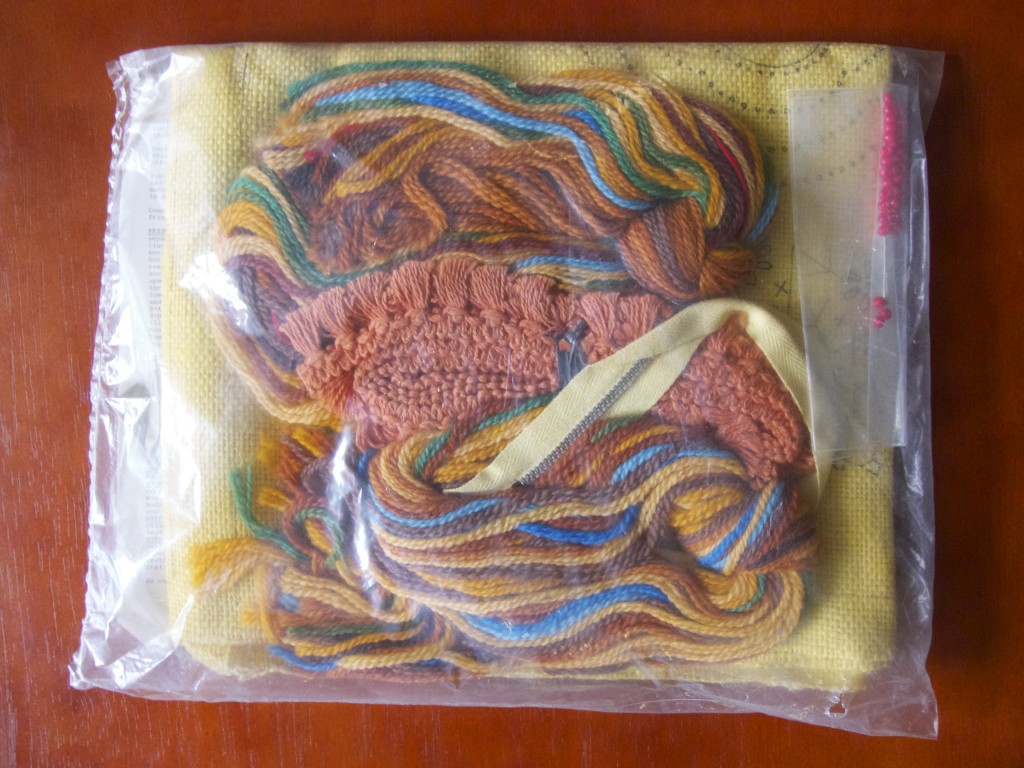 I don't do too much embroidery but I've really been enjoying settling down in the evening with this project.  The organic textures of the burlap and wool really appeal to me.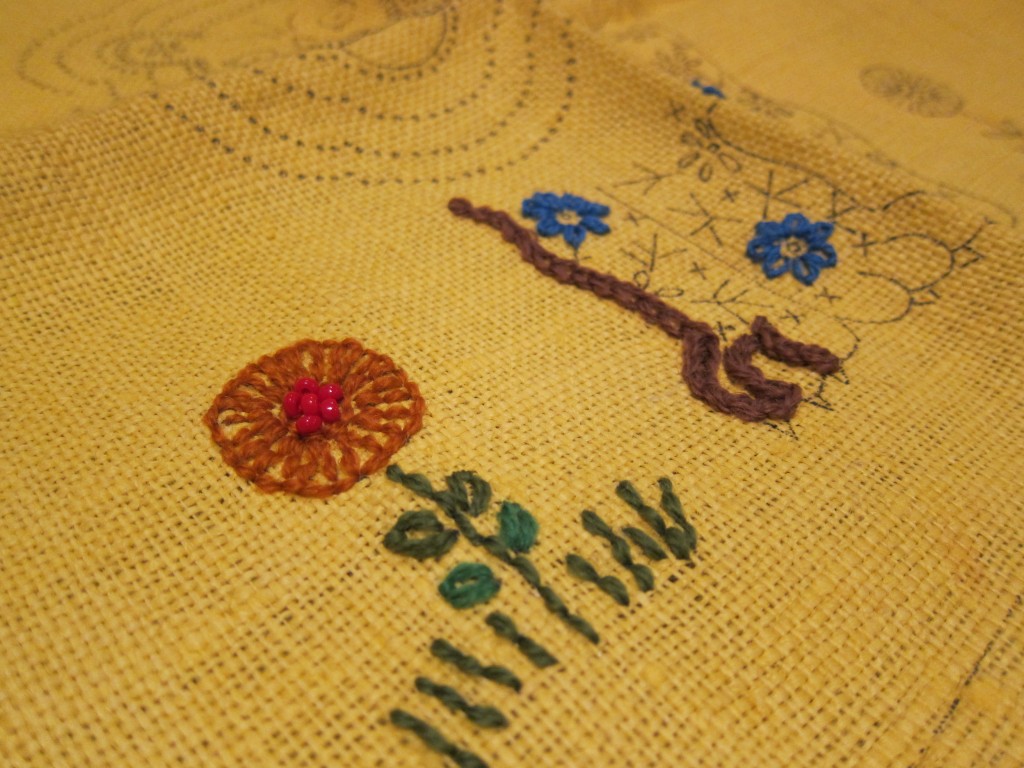 If you think you'd like to try this too head on over to No Pattern Required where I just wrote a post about vintage crewel kits and featured several great designs currently for sale!