Recently on ebay an elusive Enid Collins box purse that I have long wanted, Happy Cat, came up for auction.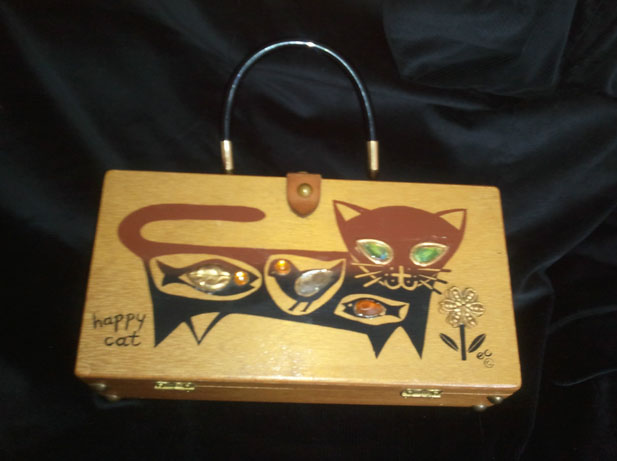 Isn't it great?  I had decided that I would put in a decent bid amount and hope to finally bring one of these home.  Well folks, apparently I have not been the only Enidophile waiting for this bag because I was absolutely astounded at this auction!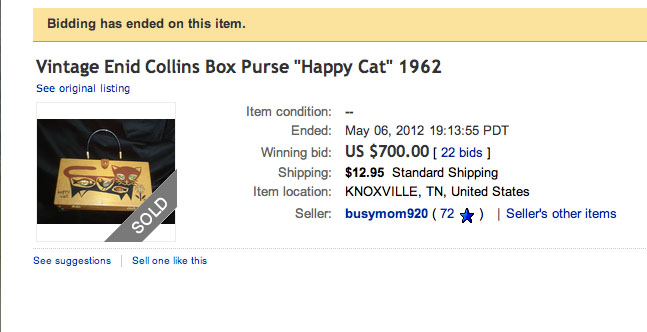 I have NEVER seen an Enid Collins bag sell for this much money!  Even the jaw droppingly amazing and rare Sophistikit with adorable original box I got outbid on before Christmas didn't go for this much.
But never fear!  There was another great Enid I also had my eye on and that one did make its way to me.
Isn't she lovely?  I've never seen one like this.  The entire thing is paper mache and the handle pivots.  I love the colors and it's in perfect condition.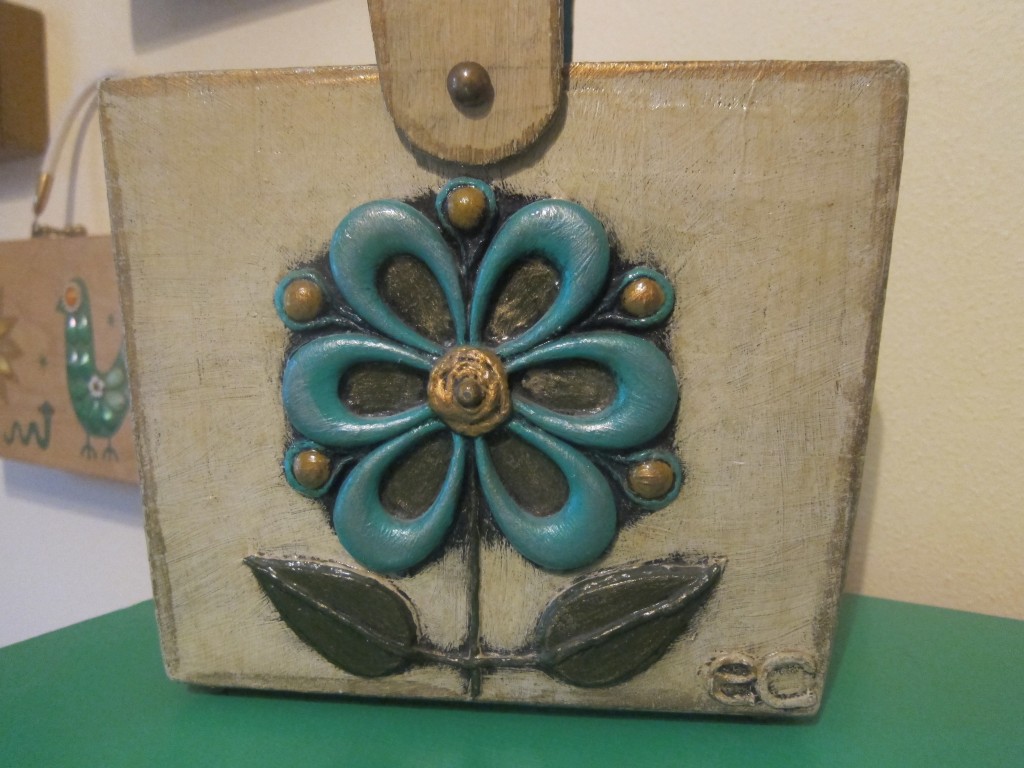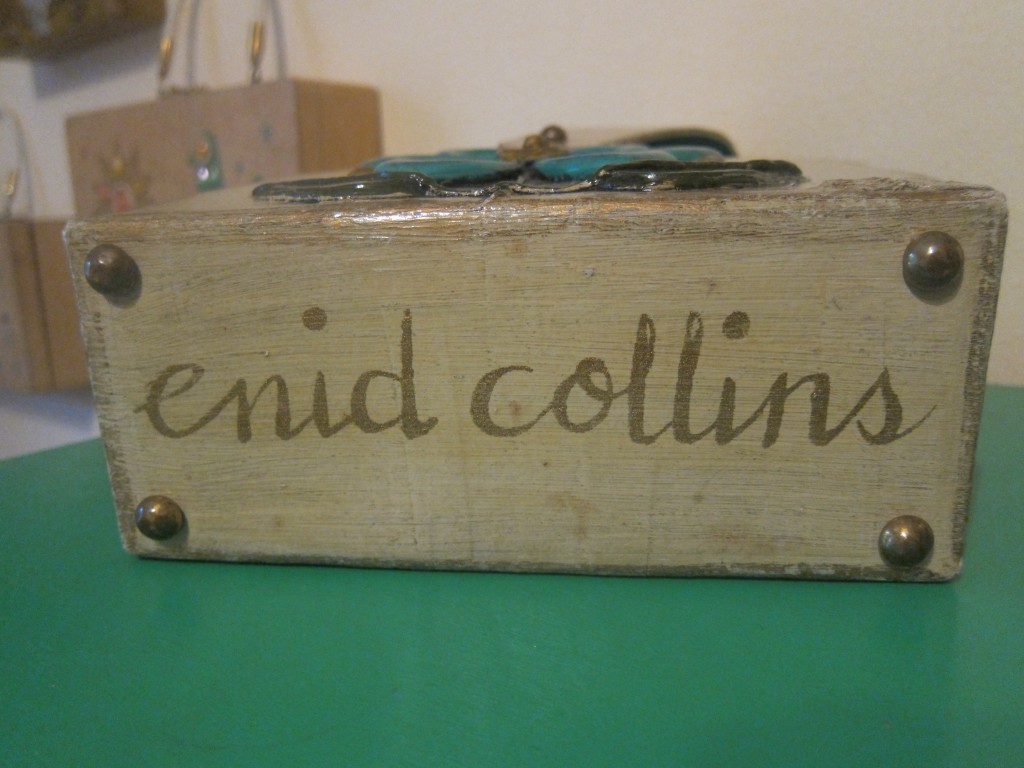 I just love the signature across the bottom.  And believe me, I got this for a lot less than $700!