Now, our new house is not small.  It's not huge, but it has plenty of space for us.  Almost 2200 square feet, which is pretty big for an older home.  But one thing we didn't really seem to have the right space for was an office for the Mister, who works from home a lot.  I mean, a girl's craft room needs to have precedence over an office, amiright???  We were both getting tired of the visual clutter of his taking over the dining room table when I had the mother of all brainstorms.  We have a fabulously decadent wall of storage in our family room.  Observe its opulence: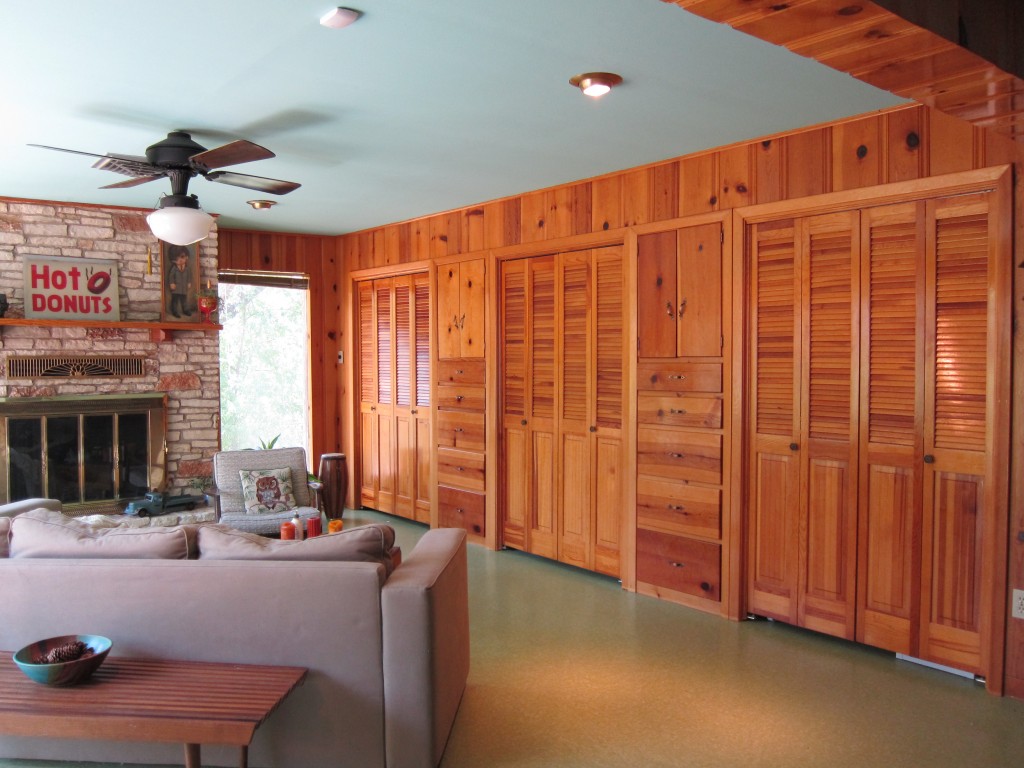 Our cup totally runneth over with built in closets, cabinets, and drawers!  It's a most awesome feature of our home.  The middle closet is our media center with our tv, electronics, and other unsightliness.  The far left closet has books.  The cabinets and drawers and right closet are totally without purpose or direction.  So in a moment of brilliance, I came up with this to solve our office space dilema!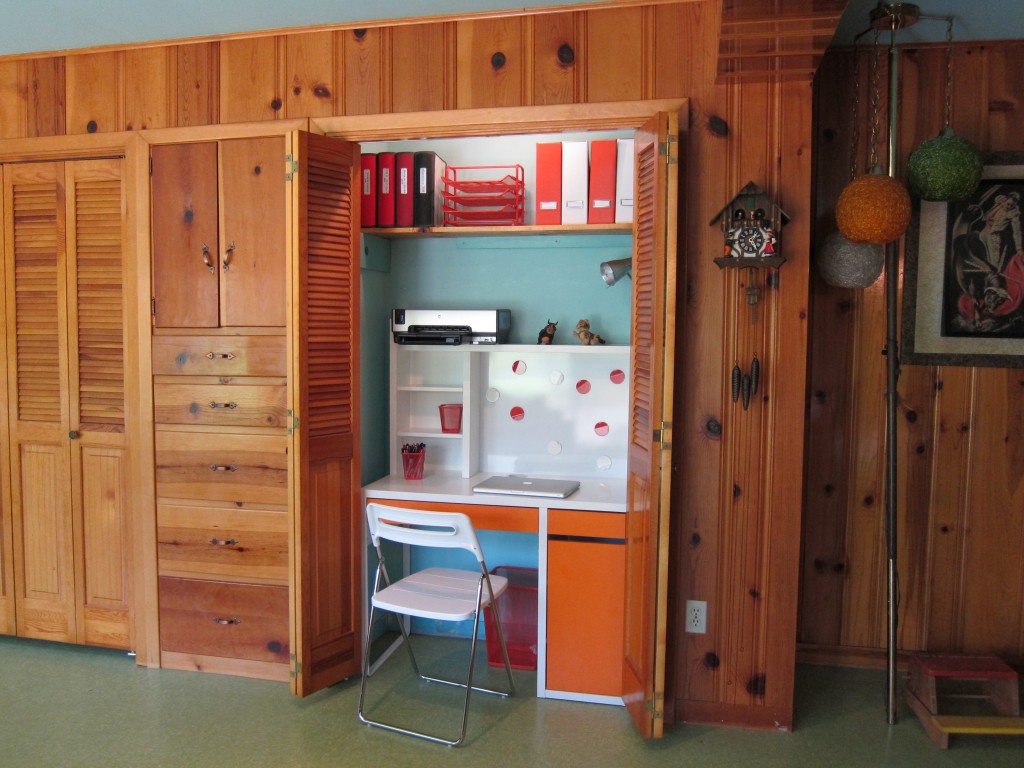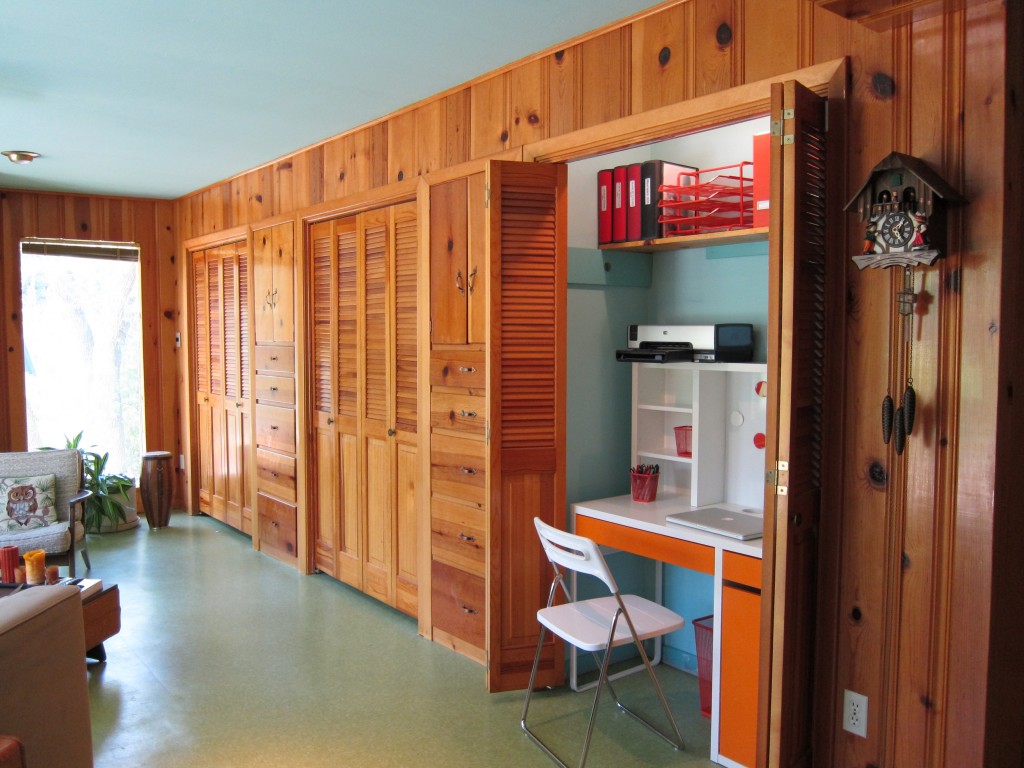 Now, we are not huge fans of IKEA furniture.  In fact, all we have besides a couple shelves is the couch you can see in this room.  We sacrificed one of  our gorgeous but totally uncomfortable danish modern couches when we had Little Betty – we needed something comfy that we didn't mind getting dirty, and our IKEA couch fits the bill.  But this little desk fit absolutely perfectly in the closet with just enough room to open the drawers.  And I quite like how the orange compliments the turquoise paint and knotty pine!  Best of all, we can close the doors and once again have a tidy room without having to pack everything up.  I have spent the whole day patting myself on the back for this one.  The Mister is pretty much thrilled too.  I'm also spending my day pretty grateful to the previous owner, who decided when building this addition that what was needed was a whole wall of storage.  Well done sir!