I've decided to start a new feature here on the old blog – Enid of the Week.  In this feature I'll highlight one Enid Collins box bag and one canvas that are for sale on the interwebs that I think are fabulous.  I've gotten to the point with Enids that it takes a special one to pique my fancy.   And I'd like to share those special ones with all of you!
First up we have a lovely Flower Child box bag by etsy seller Kayskollectible.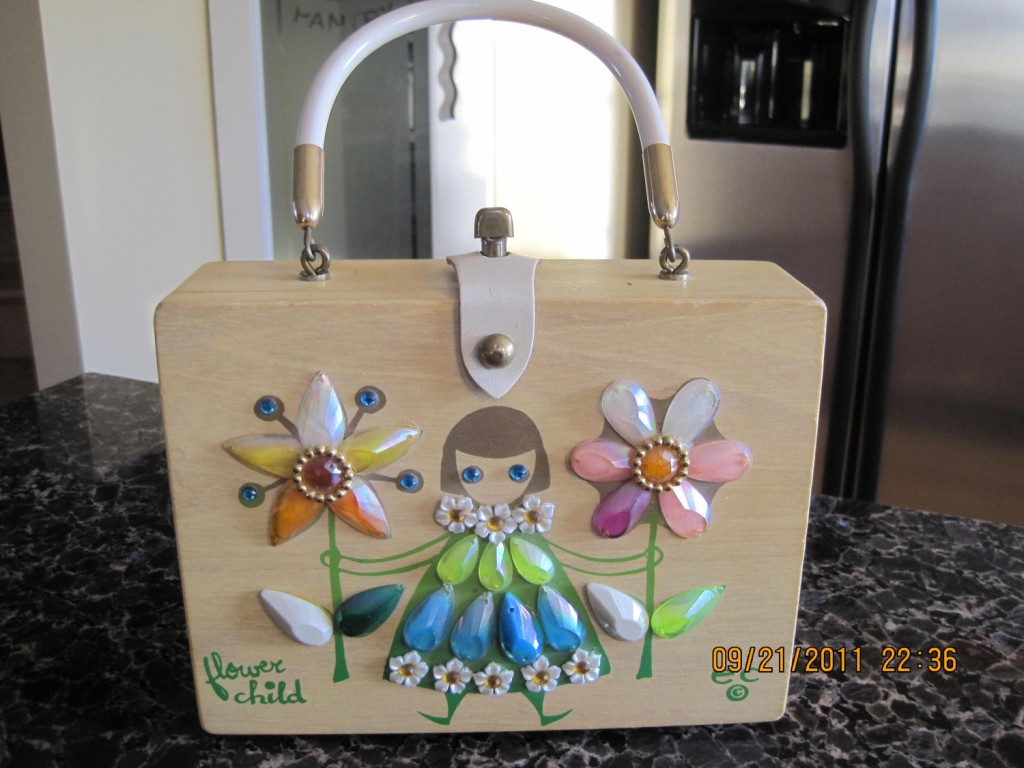 This is a rare design, and super adorable too!  I love the varied and bright colors.  The jewels are all intact and clean.  The price is high, $255, but I don't think it's ridiculously high.  I am certainly guilty of paying this much or more for an Enid I really love.  It also features the coveted ec copyright (meaning the purse was produced during the time Enid herself ran the company).  If you would like this purse to be yours it can be purchased here.
Next is a canvas bag titled Gilded Cage by etsy seller medusacurls.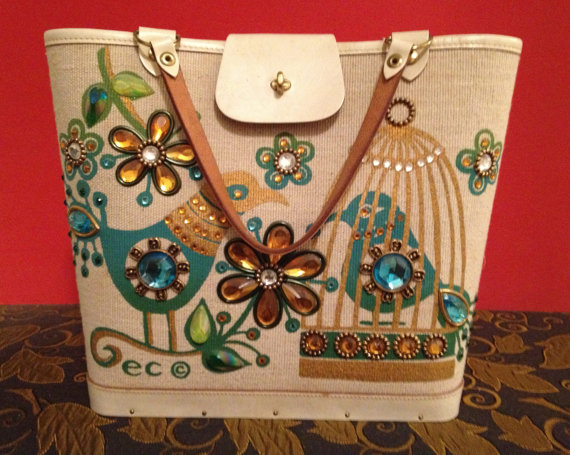 This is another design you don't see too often.  I love the color palette on this bag.  Aqua, green, and gold?  Yes please!  And the styling of the birds and birdcage is so mod and lovely.  At $175 this bag is no steal either, but still well within the reasonable range for an Enid Collins bag with ec copyright.  If you love this bag, it can be yours!  Purchase it here.
Although I did not buy these Enids, I did get some scores this week!  Little Betty and I hit up a flea market this morning that we had great luck at a couple of weeks ago.  It was that occasion that she had her first official "pick!"  She saw something and totally claimed it.  And it was so awesome that I just had to buy it for her: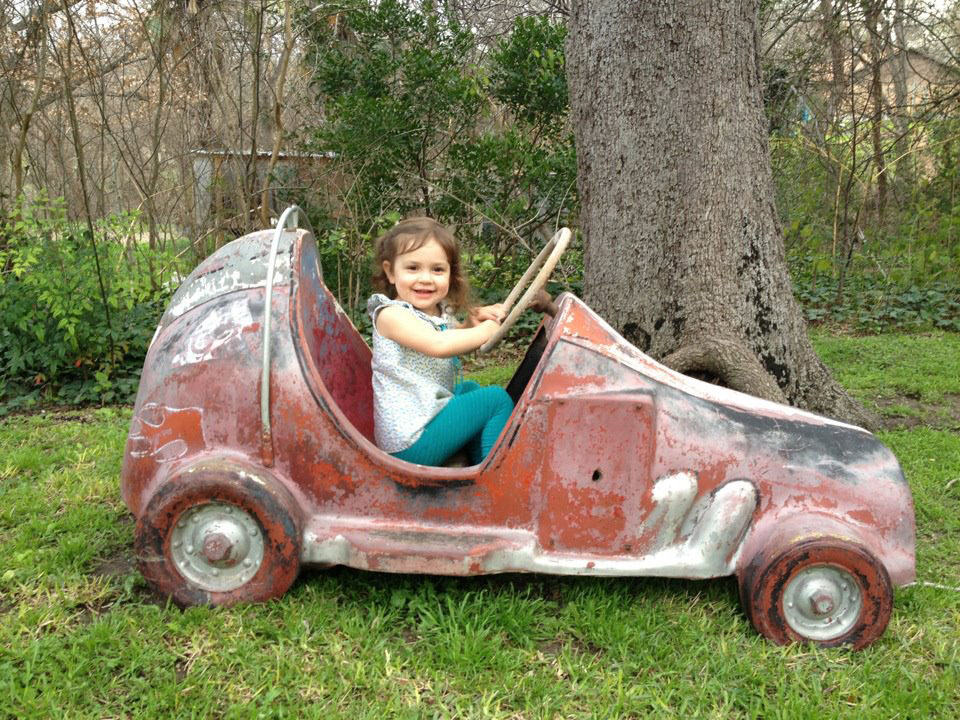 It's a fiberglass race car off an old carnival ride.  Mr. Crafter might have been even more excited than Little Betty when he saw us unloading it out of the van.
Although we didn't find anything quite so awesome this time, I did scoop up plenty of smalls for the shop (including a super awesome aqua typewriter that types in cursive!) and a few sweet books for Little Betty and myself: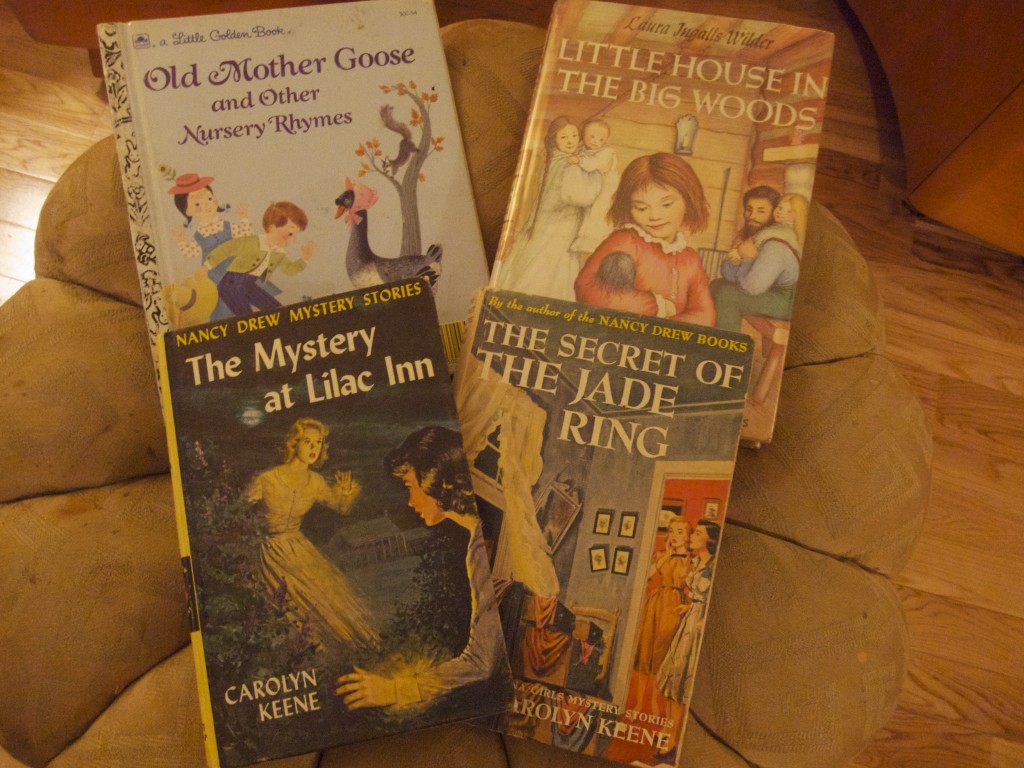 I also couldn't pass up this lovely Napco head vase from a dealer friend: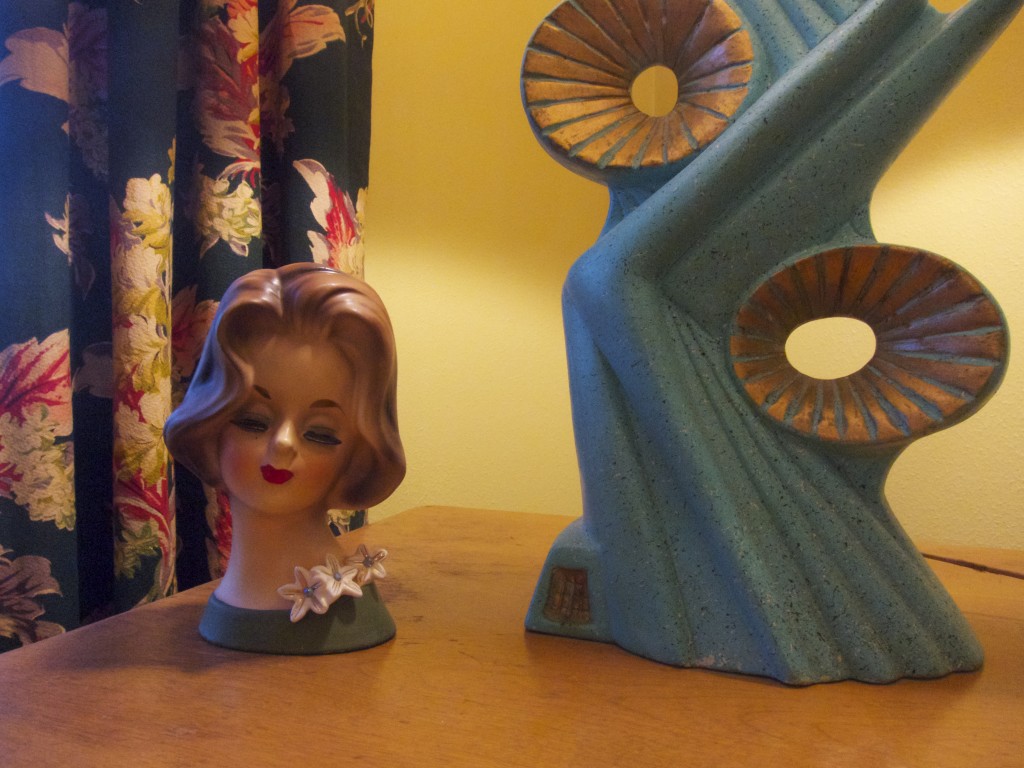 I absolutely love it.  I just knew she would look perfect in my bedroom and I'm so glad I sprung for it!
On the way home from our shopping I stopped at a garage sale in my neighborhood and picked this up for $5: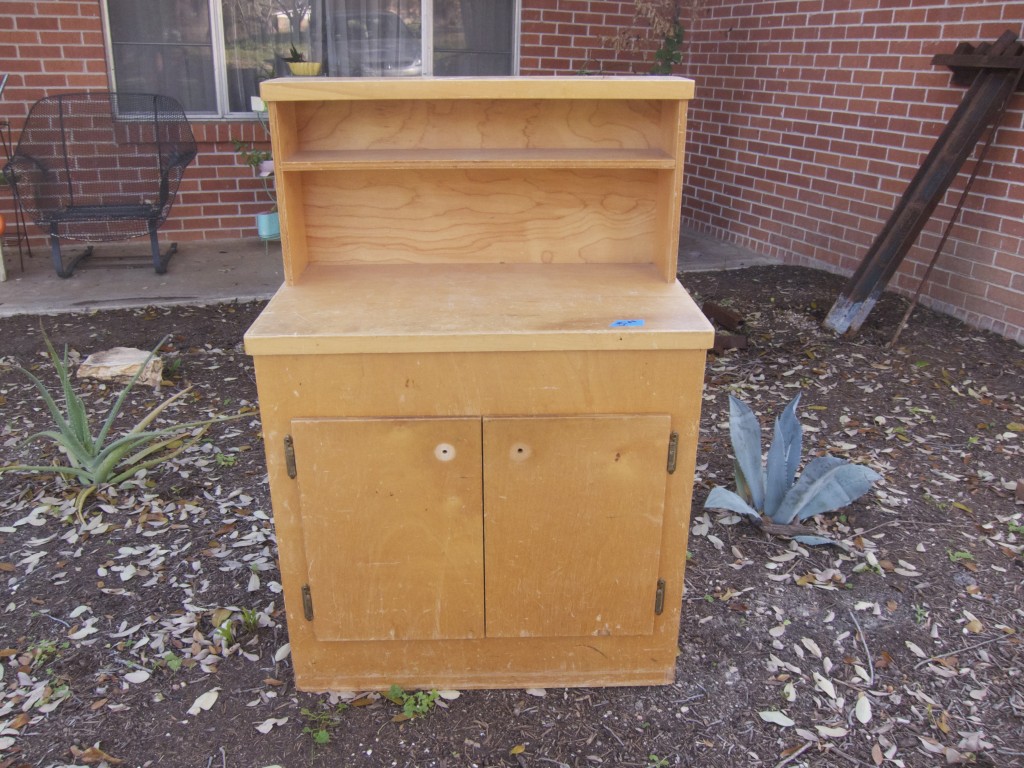 I've been wanting some kind of cabinet for Little Betty's playhouse and this is more than I could have hoped for!  Once I have my way with some wood filler, paint, 40s wallpaper, and Anthropologie knobs, it's going to be just perfect.  Stay tuned to see how it turns out!
What treasures did you find this weekend?