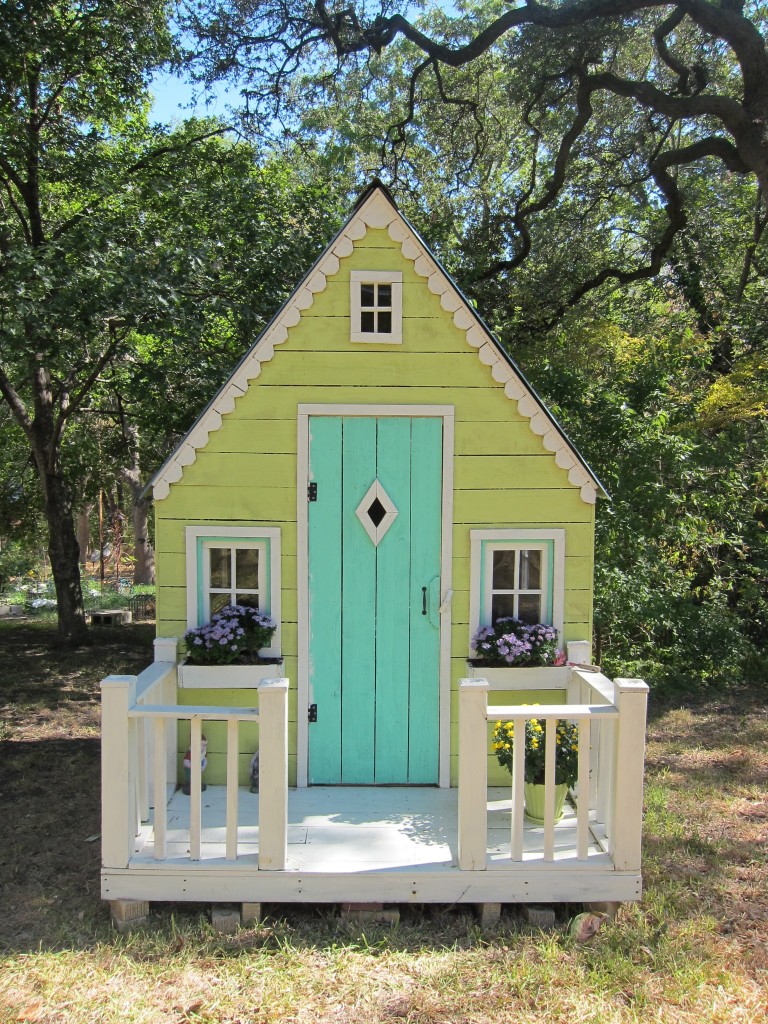 One of the great things about having a little girl is getting to fill her life with all the things I wanted as a child.  And one of those things was a play house.  We got it last year (a very nice gift from Little Betty's grandparents) and have slowly been decorating it.  Well it's been hotter than the furnace of hell in Texas ever since we moved in to our new house and Little Betty's adorable playhouse has sat neglected, waiting to be unpacked and re-decorated.  It's now dropped into the double digits in our parts, so that got me motivated to finally set her play house up again!  So bright and early Little Betty and I headed out to give her little cottage a spring (fall) cleaning and unpacked all her housewares.  Oh yes, and some fresh flowers of course!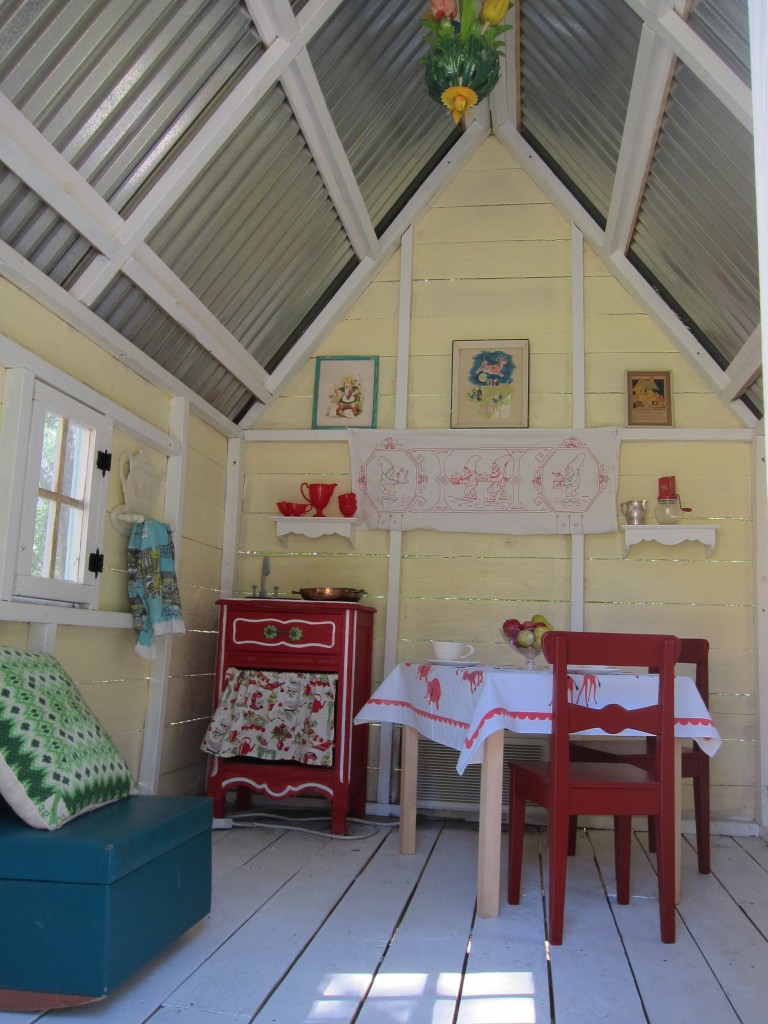 The little kitchen I made from a nightstand, after being inspired by this cuteness. The table and chairs are IKEA and the little upholstered rocker was an estate sale find.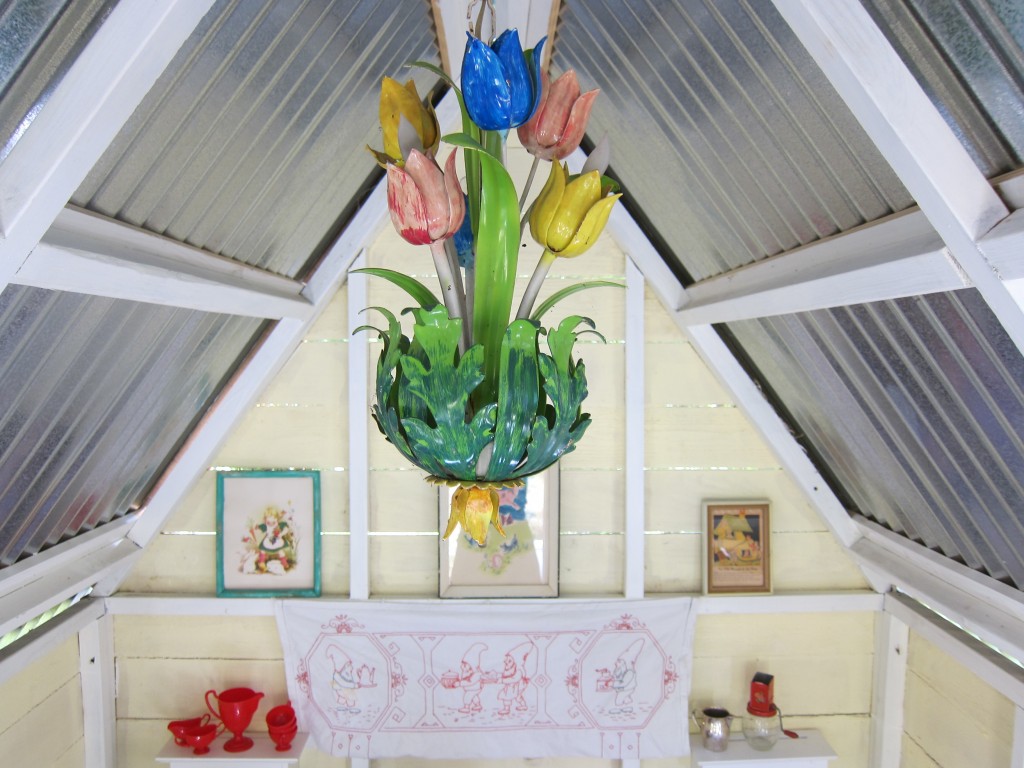 I knew I wanted a tole chandelier and looked long and hard before finally finding one small enough and inexpensive enough.  But I'm sure glad I waited it out because I really love this one.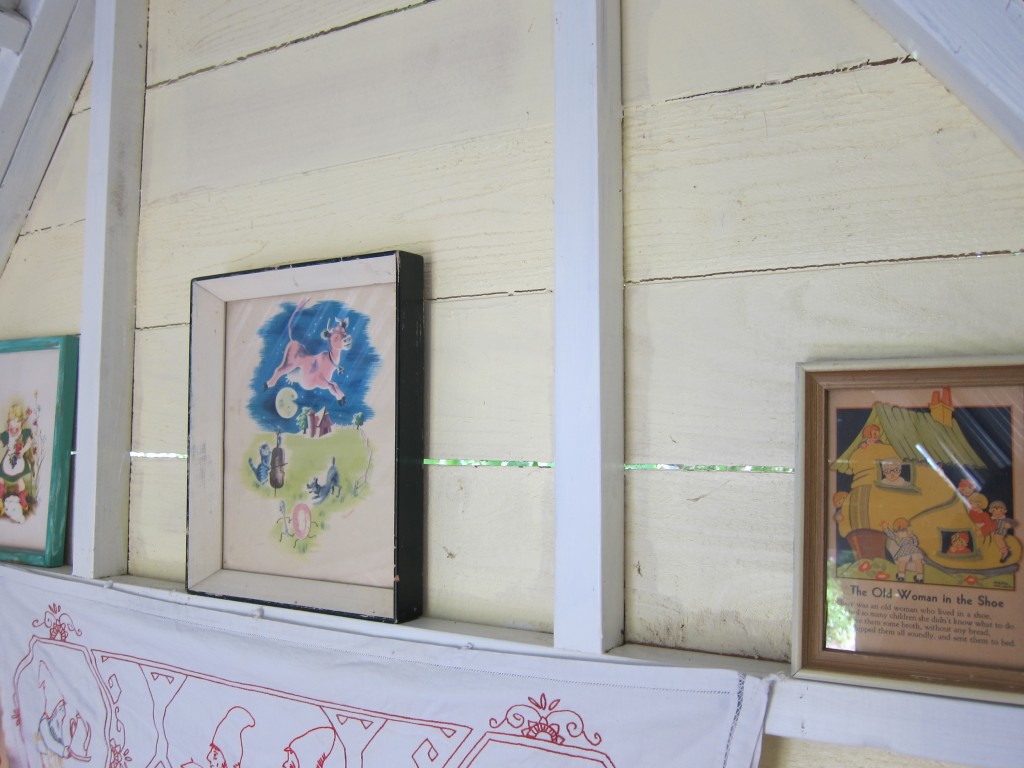 Everything else was slowly collected from thrift stores, estate sales, or gifts from grandma.  This fall, my goal is to sew some curtains and do some landscaping around the outside.  I've not made curtains yet because I can't decide what to do.  Red or green gingham? The kitchen print that's on the play kitchen?  Something else entirely?  I am open to suggestions here, is what I'm hinting at.
Even without curtains, though, Little Betty is beyond thrilled to have her little cottage fixed up again and wasted no time in setting up a tea party for all her favorite people.