I have a new favorite thing, and it came about quite by accident.  I went to a Christmas bazaar with my brother and sister in law yesterday and came across a booth filled with the most AMAZING throw pillows in the world.  I'm not kidding, people.  It's 100% scientifically proven fact that there are no cooler throw pillows in the free world. They are made by Kate Hersch of August Morgan right here in Austin TX.  She makes them from vintage pieces of embroidery, or sends vintage embroidery kits to fair trade artisans in Haiti and India to be embroidered.  Folks, they're insanely awesome.
Don't believe me?  Here are a few jewels from her website: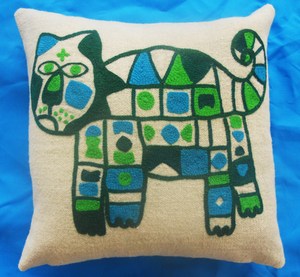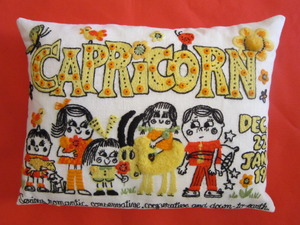 Are you dying of cuteness yet? She has pillows that hit all my buttons – deer, mushrooms, owls, zodiac themes,  bargello – her asthetic is perfectly spot on in my opinion.
I tried to restrain myself in her booth.  Really I did.  Especially considering these pillows are at a price point that requires some careful consideration.  But interior design wise, it had to be done.  Especially when my sister in law picked this one up and thought it would be perfect in my house: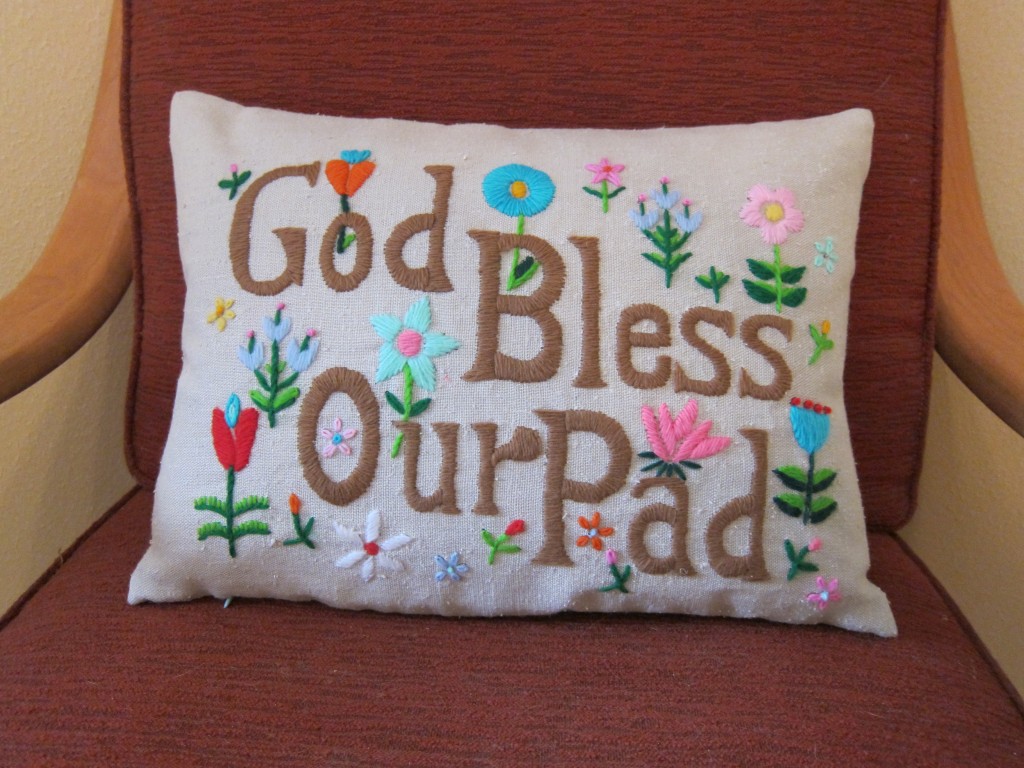 She was right.  I completely fell in love with it and had to have it.  Our tv watching couch is covered in vintage crewel pillows, and I thought this would join them, but I think it's going to live on this Heywood Wakefield chair in my craft room.  You can't see it here but it has a turquoise canvas backing.  Little Betty picked one out for her room too: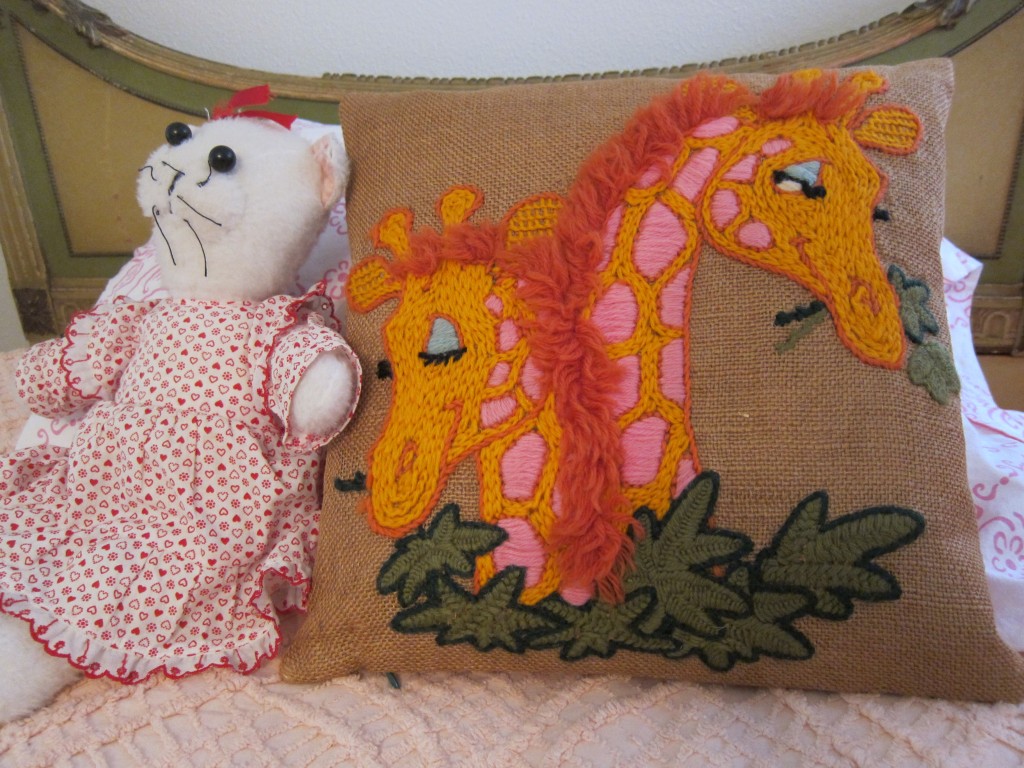 I think Little Betty's going to have good style.  There were similar ones with a tiger and another with a pink hippo that I might have chosen instead, but she was very sure this was the one.  And now that it's in her room, I can see she was right!  This one has a pink canvas backing.
I can already tell anytime I have a few extra bucks I'm going to be craving one of these lovely pillows.
If you love vintage crewel and needlepoint as much as I do, head on over to her online shop and see if there's a pillow that would turn your couch into a more inviting place.
*It occurs to me that it may look like I got free pillows to write this post.  I wish!  No, I just think they're really awesome and wanted to share them with all my lovely friends.