No good at all, friends.
It's Kitschmas, after all, so you know I couldn't resist a little bit of this: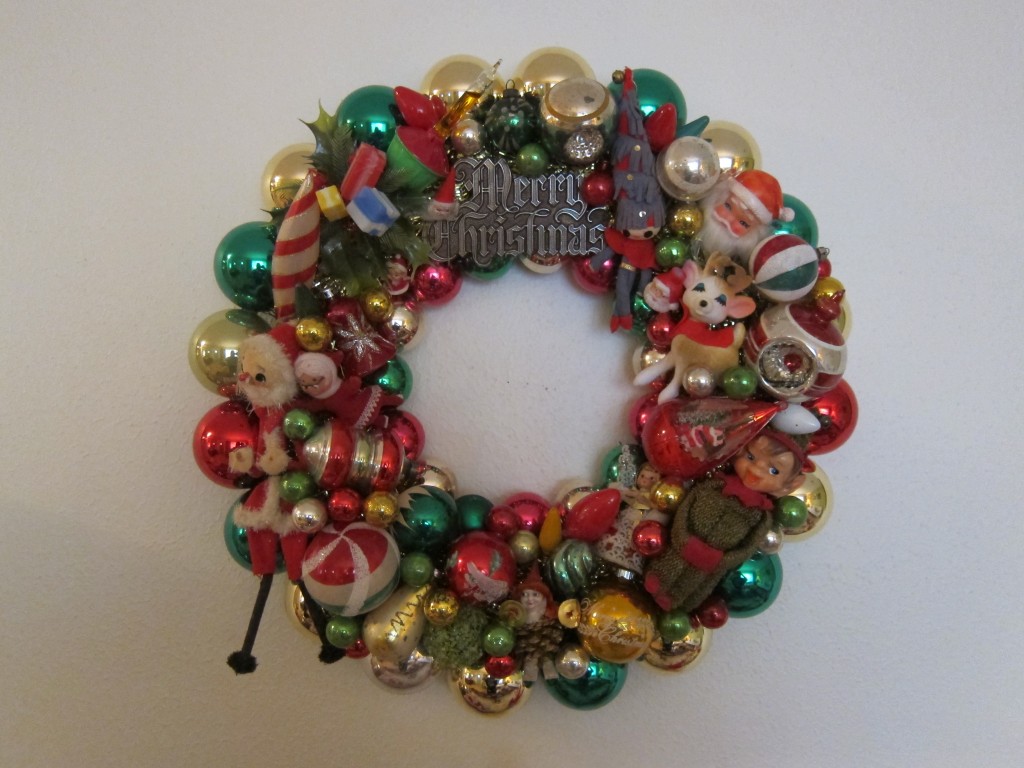 But I could not be content with simple ornament wreath making!  All those empty ornament boxes put me in mind of what Georgia Peachez does with hers.  So then there was a little of this: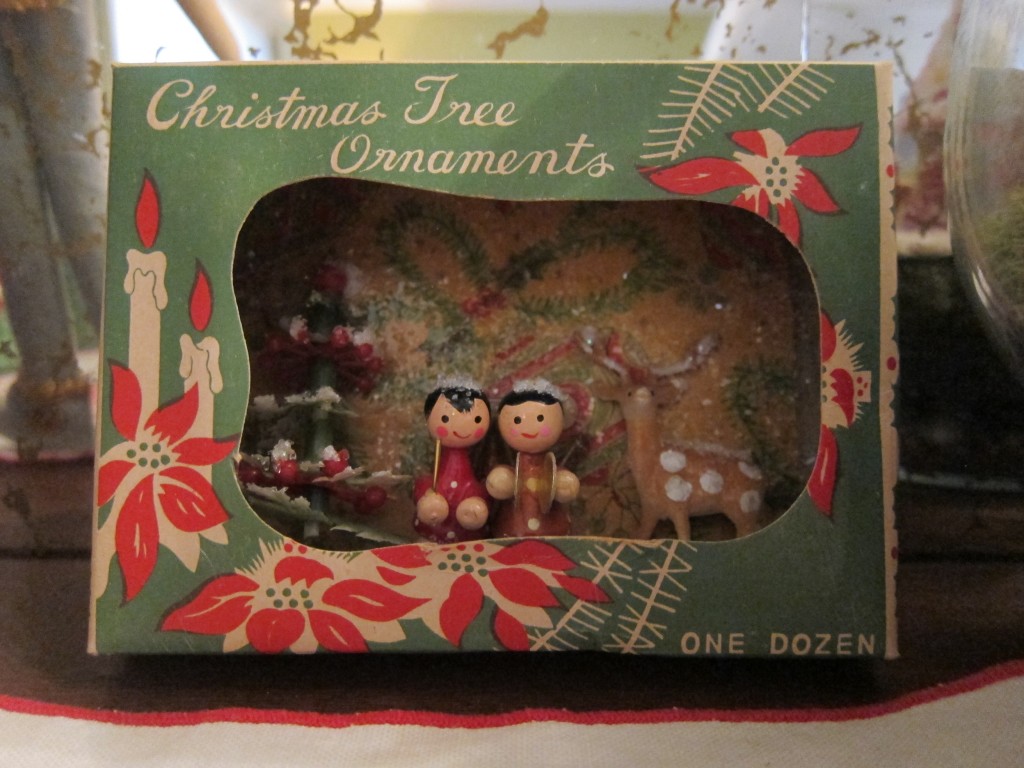 and this: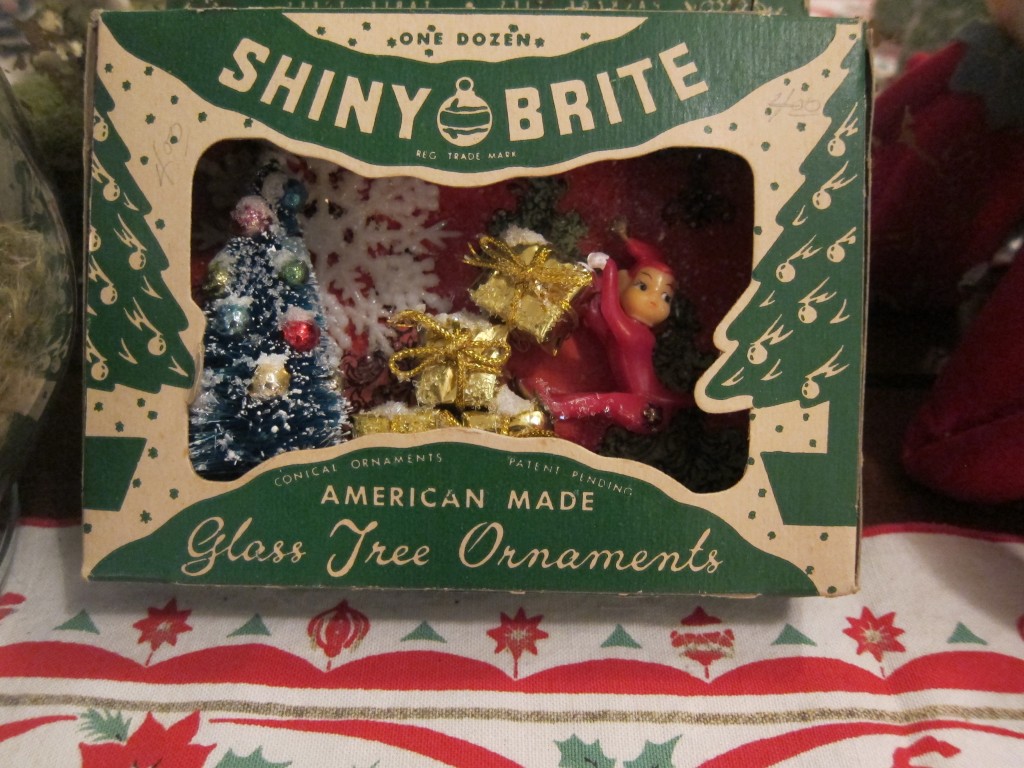 and this: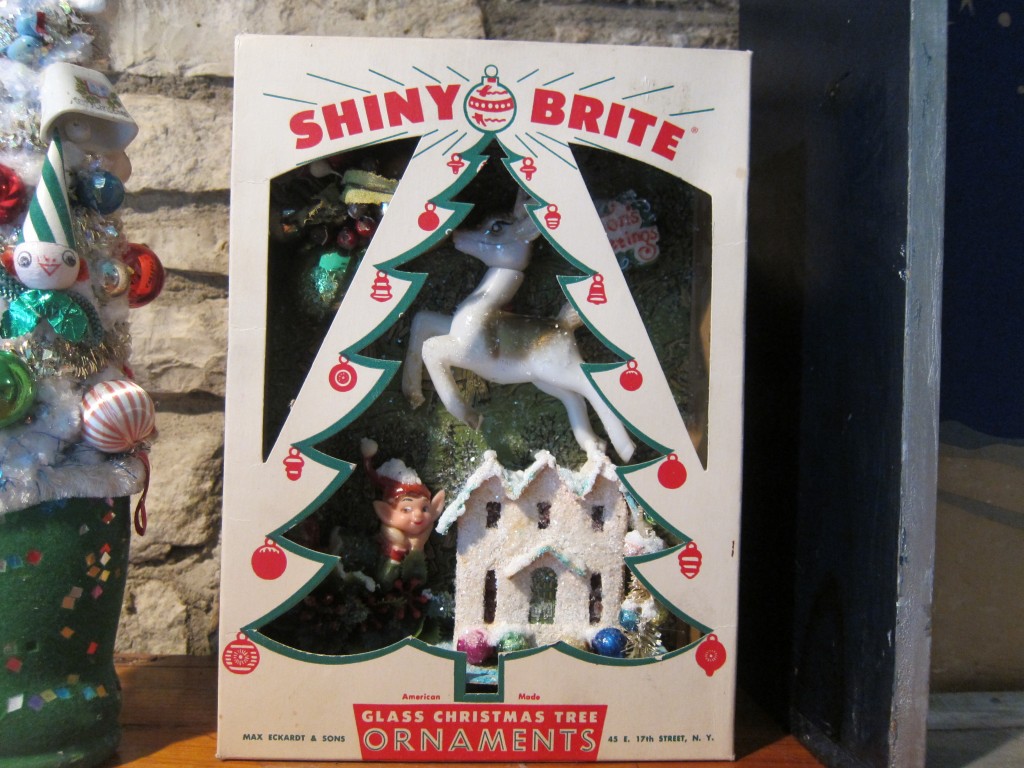 I even took Little Betty down with me: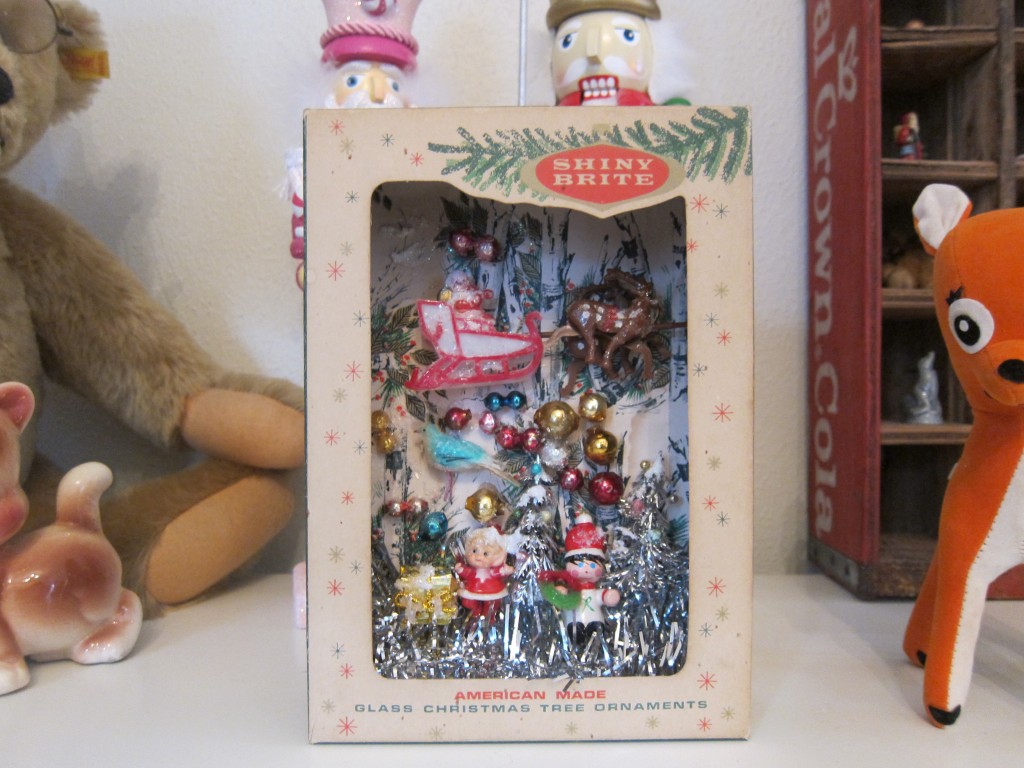 I actually really like the one she made!  She is her mother's daughter for sure.   That girl loves to craft.
It doesn't stop with Christmas crafting around here, of course. There are some "new" vintage Christmas decor bits around Casa Crafter this year.
I'm on a bit of a Santa kick.  I'm loving this creepy Santa.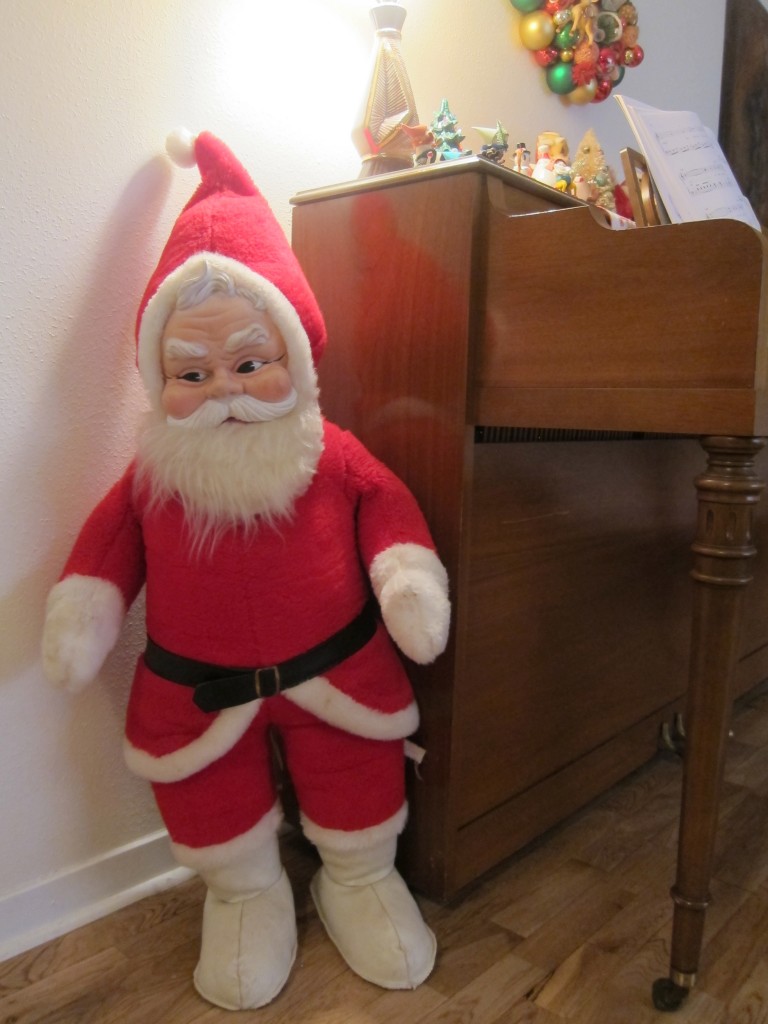 But I might love these silly Santas even more: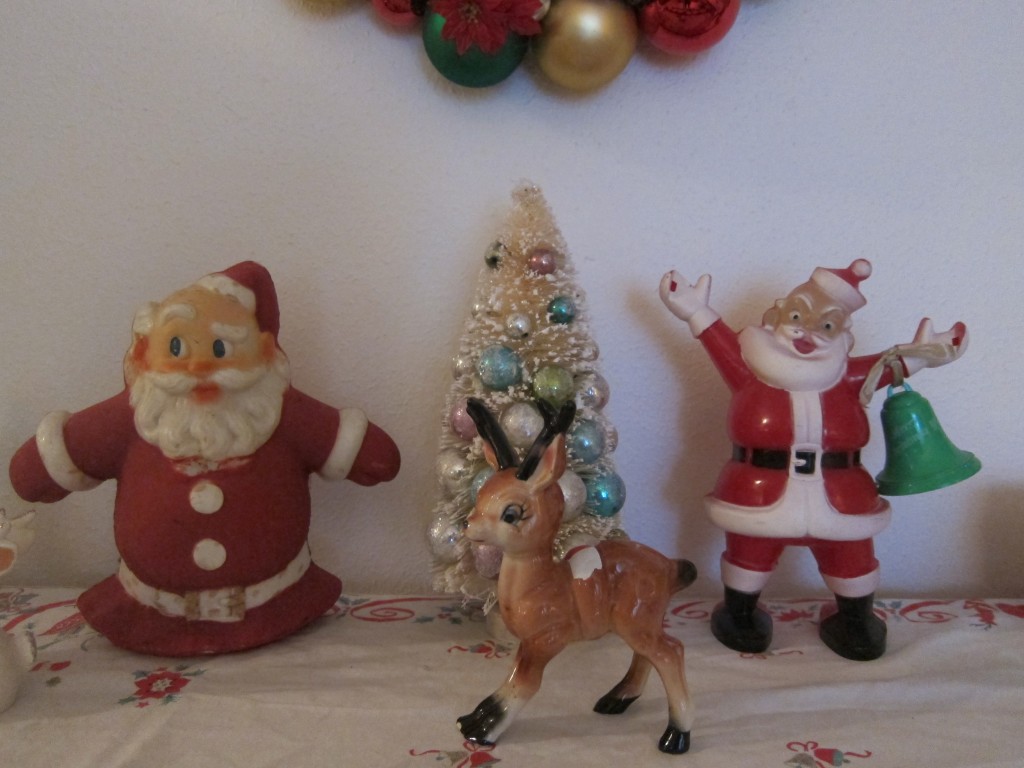 I've also been picking up Santa head mugs all year: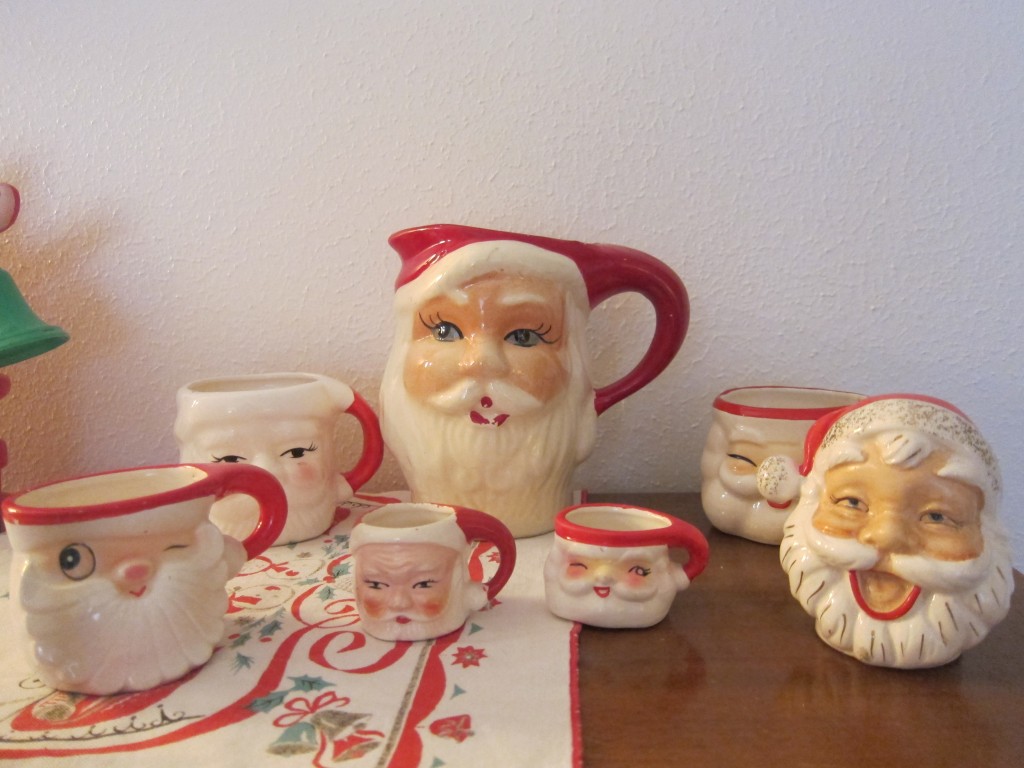 And of course there's a few new pinecone elves about: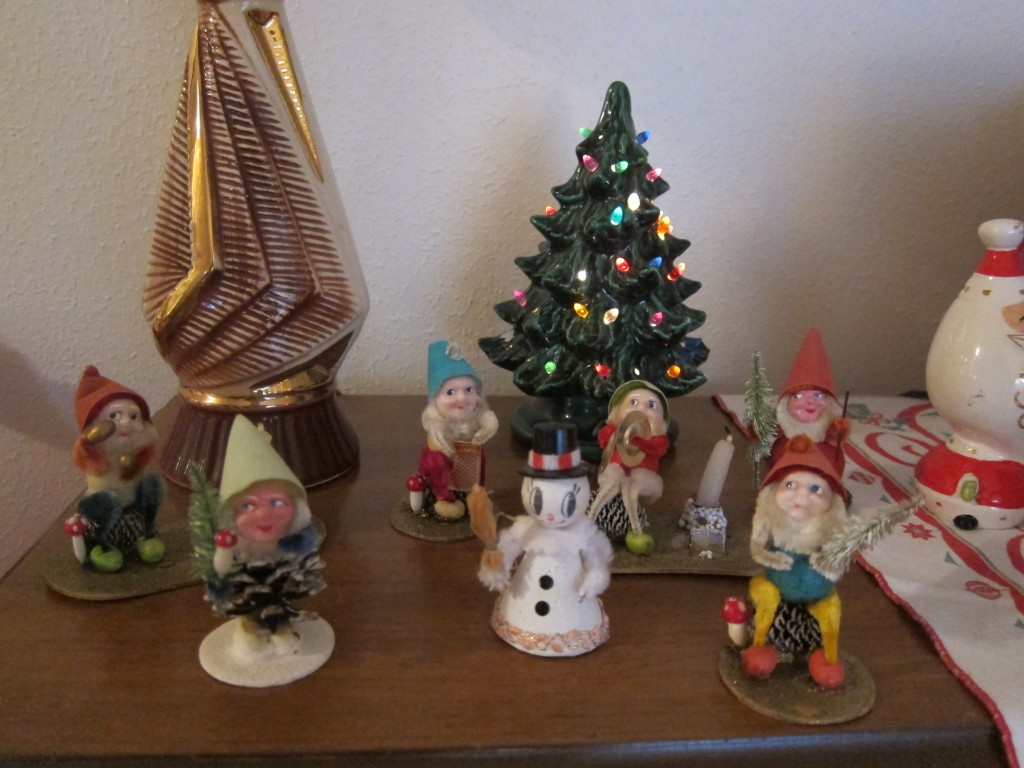 Mr. Crafter made that tree when he was a kid.  On the bottom he carved in his name, the year, and "A-Team."  Awesome.
How are your Christmas crafts/decorating coming along?