Just like last year on my big buying trip, incredible vintage Christmas goodies are throwing themselves in my path, begging me to take them home.   And who am I to refuse??  I absolutely cannot say no to a knee hugging elf, a flocked reindeer, or a box of Shiny Brites.  It just is physically impossible.  Just look what I've hauled in so far!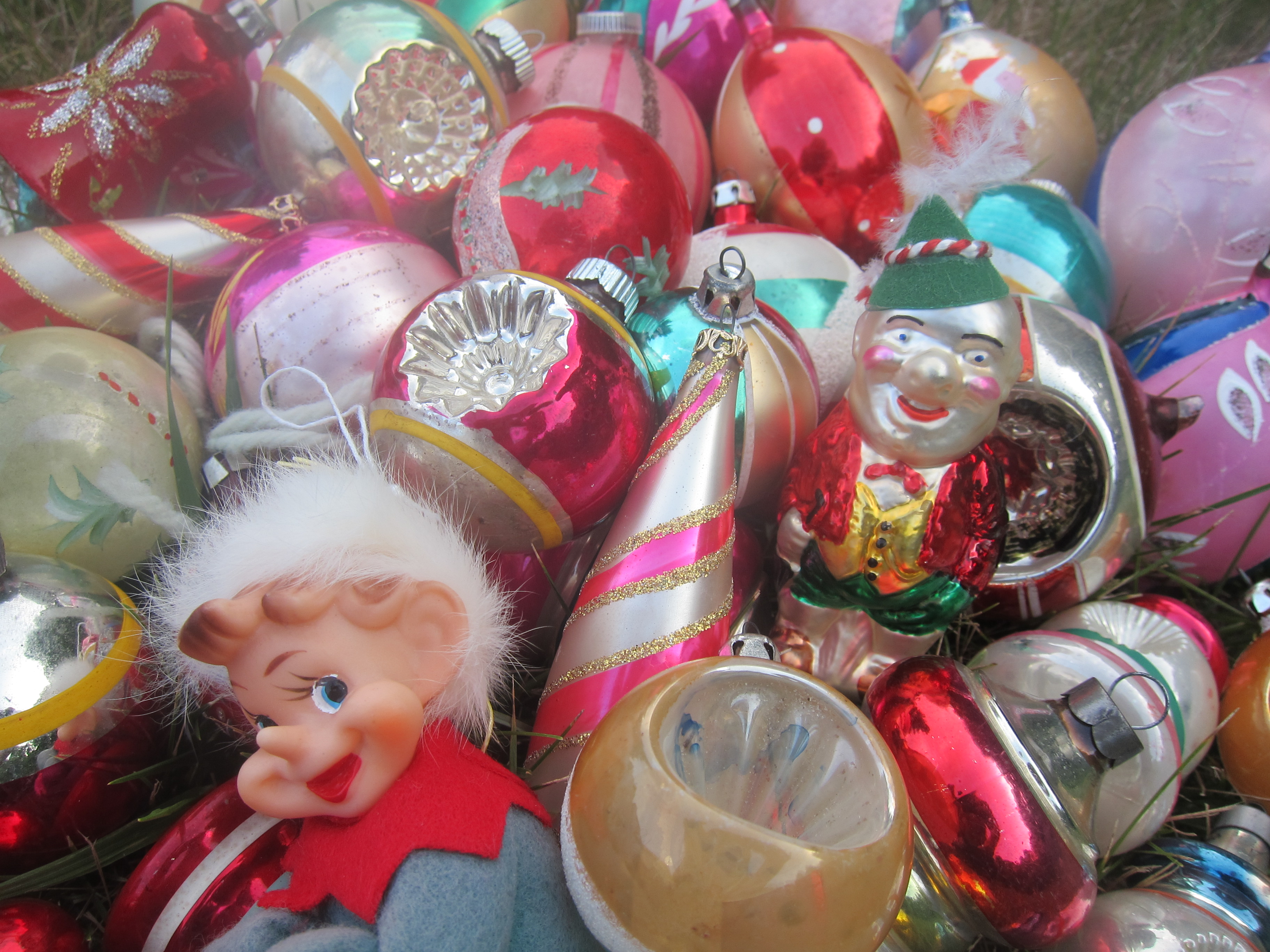 Don't all those indent ornaments make you weak in the knees?  And yes, that elf is wearing a fur hat.  He is awesome and he knows it.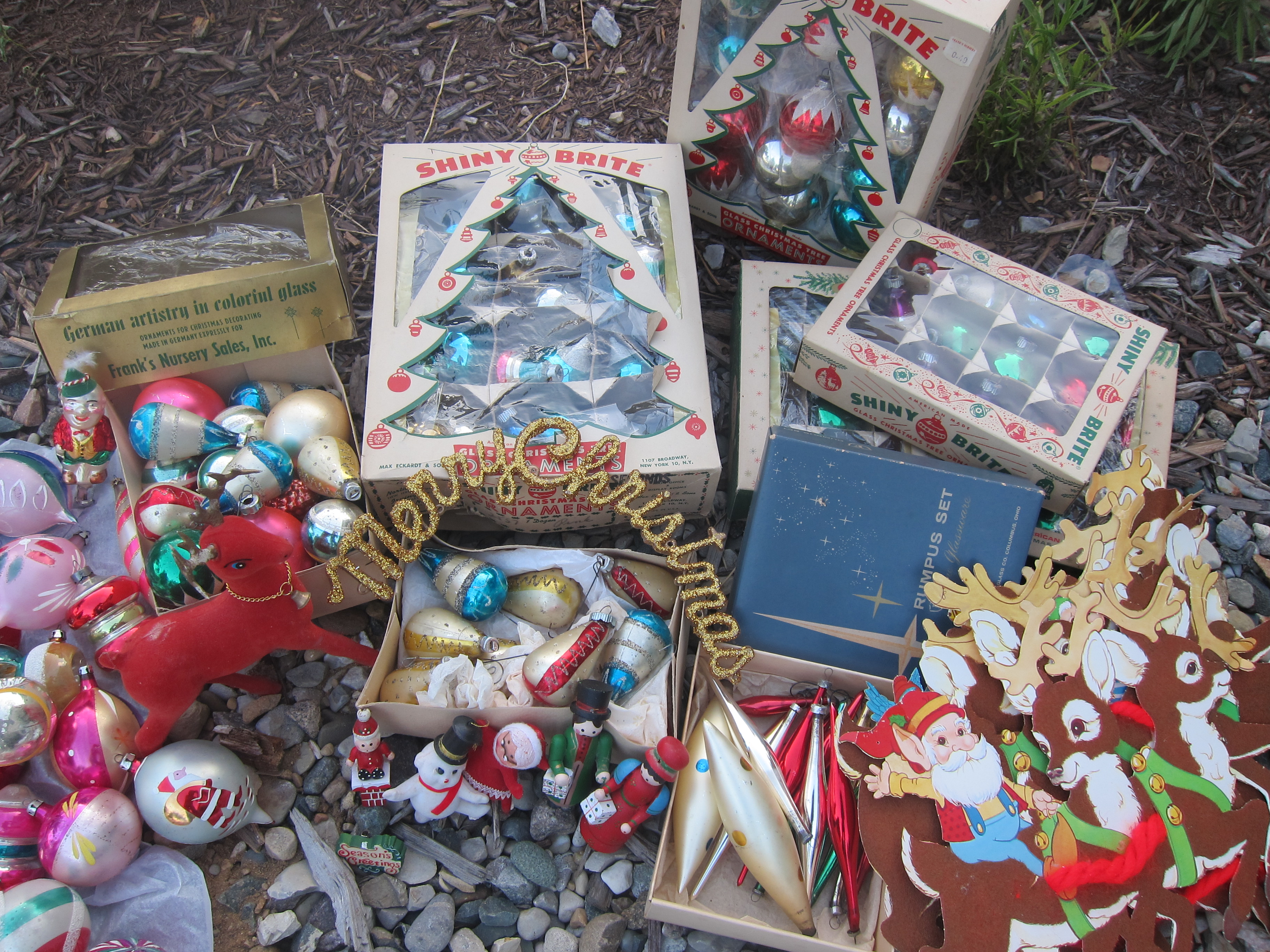 How about those paper elves riding reindeers?  I especially love the chunky 70s yarn connecting them all.  And even more boxes of awesome ornaments.  I can't wait for Kitschmas crafting this year!
Even Little Betty scored a fab find of her very own: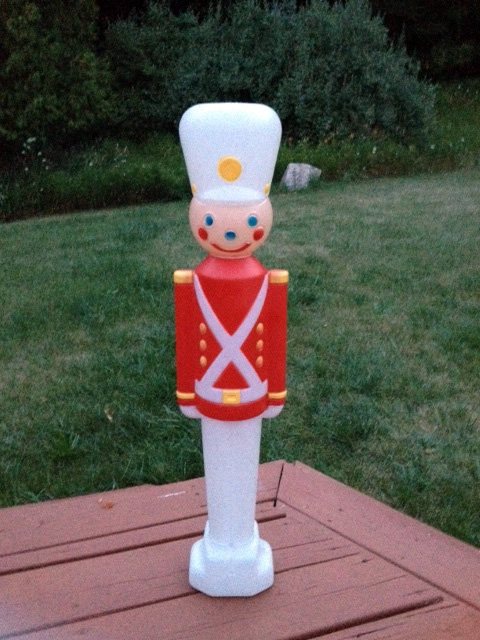 Another Christmas blow mold for her growing collection!  She spied it in the garage at an estate sale and was so excited!  "Look Mom!  A nutcracker like Cree!"  She ran over, grabbed it up, and carried it around the rest of the day.
She is definitely a girl after her mama's heart.