You may remember me mentioning a couple months ago going to an estate sale and buying a 1930's French bedroom set for Little Betty.  She was starting to outgrow her toddler bed and is potty trained now so doesn't need her changing table anymore.  So, I figured it was time to get her some big girl furniture!  Well, folks, I couldn't be more pleased with how her room turned out.  I think it's feminine without being super pink,  pretty but still a nice place for her to play.  Here it is!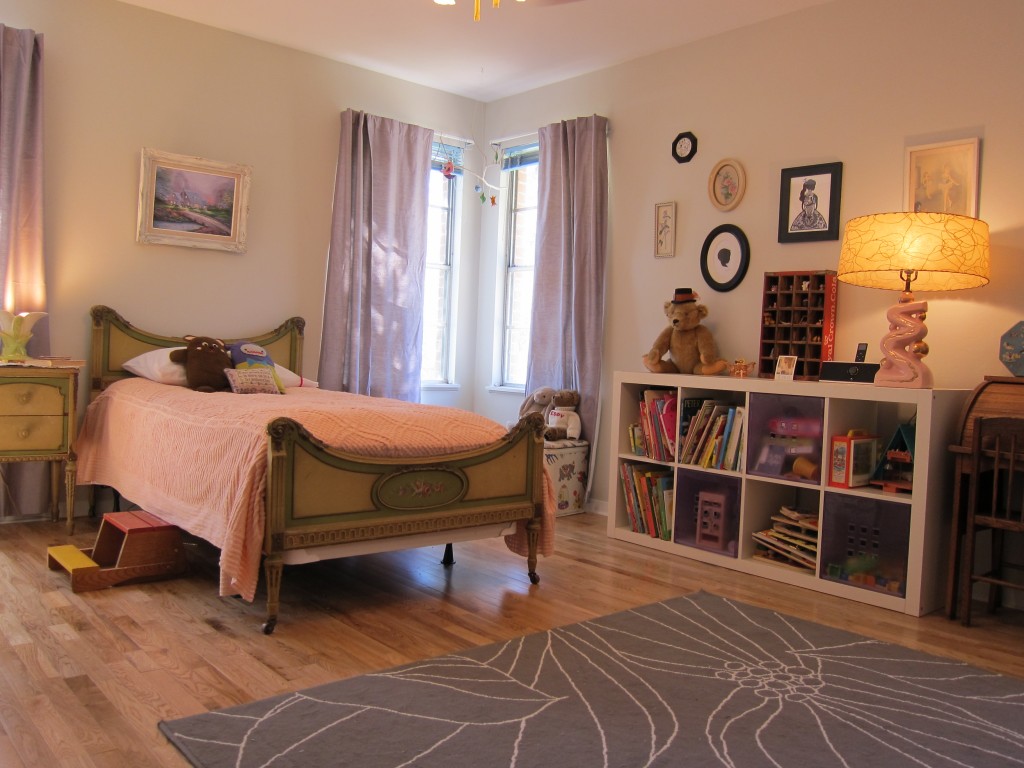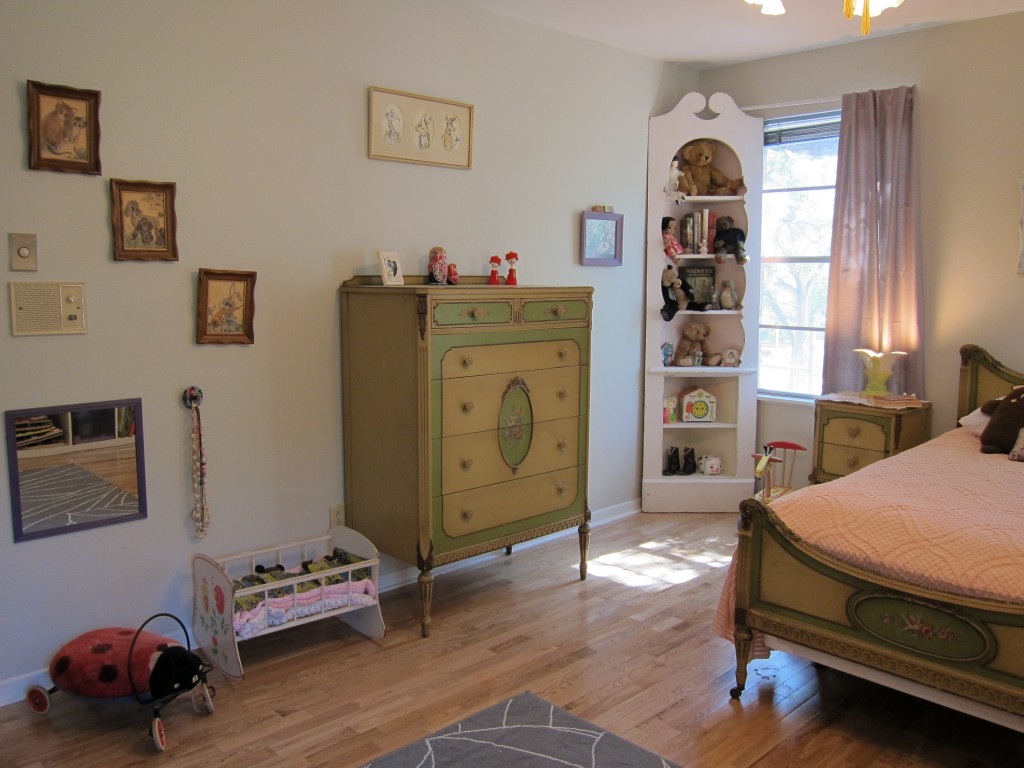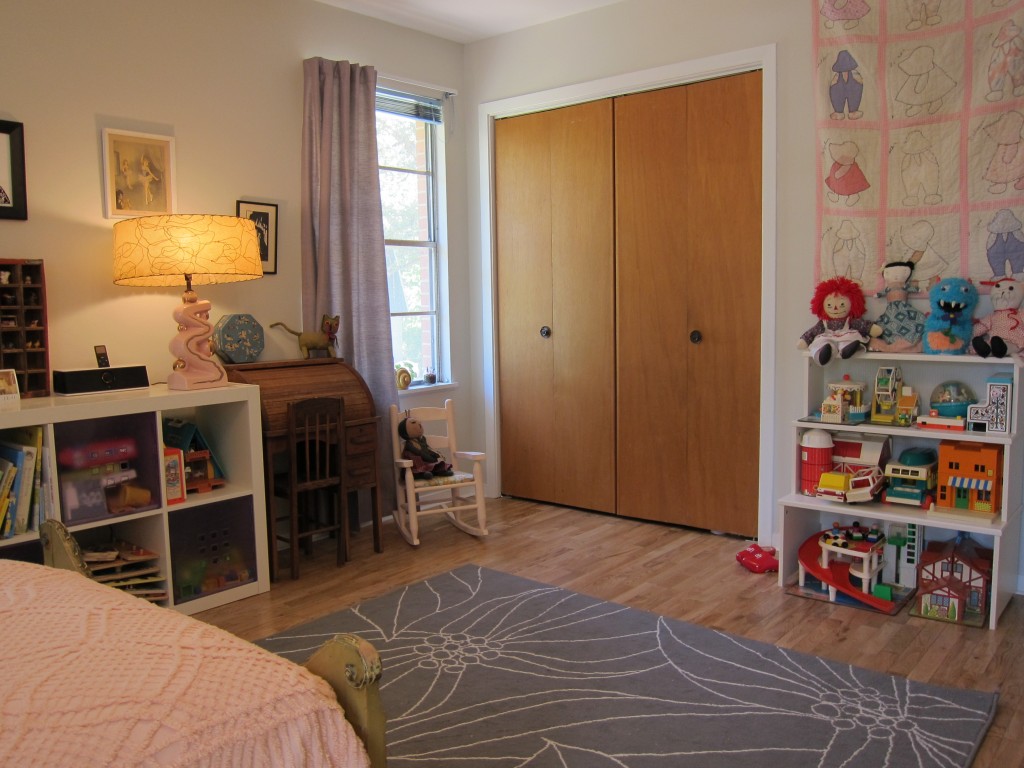 The walls are painted a soft grey.  It was quite a feat to find the right shade – not too dark or blue.  I am quite happy with it.  The pinch pleat curtains are from JC Penny and in the shade Amethyst.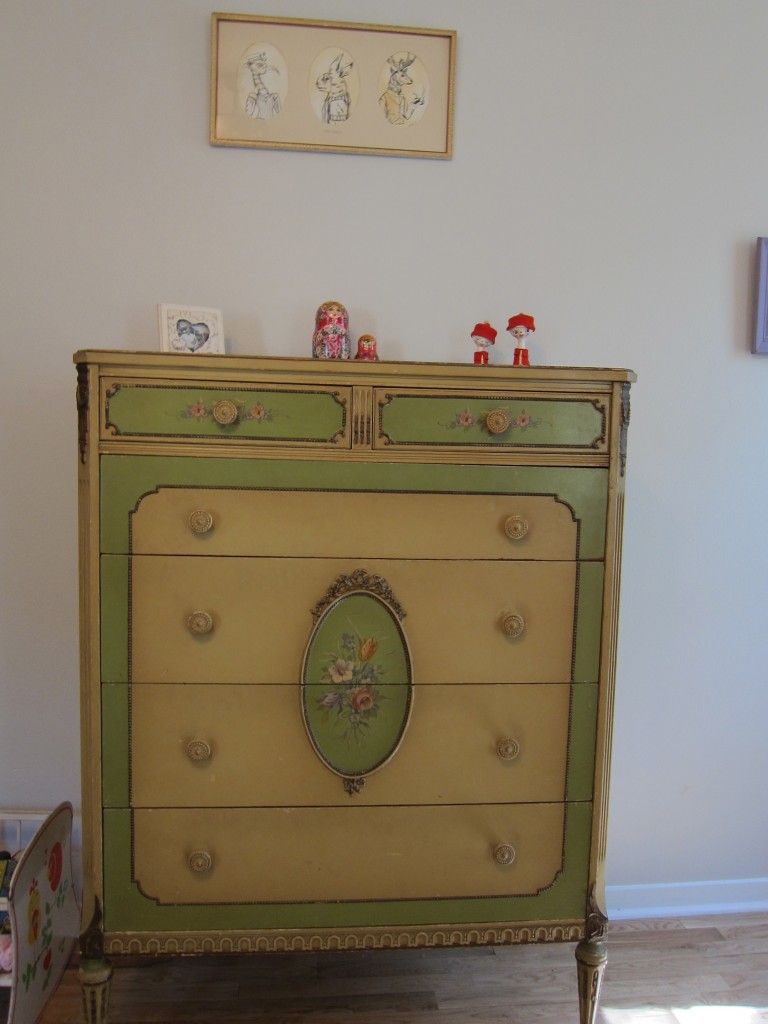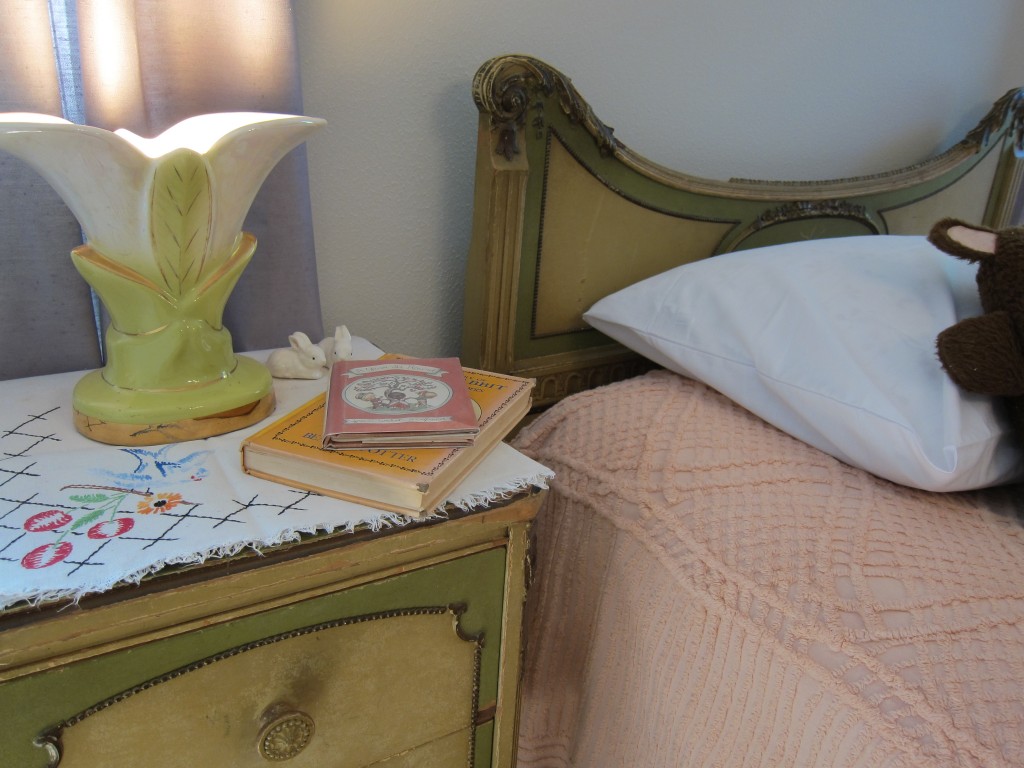 The "new" furniture is by no means in perfect condition – it's actually pretty rough.  But I figure it's perfect for her to grow up with.  We won't have to worry about her messing it up!  And I think it's pretty charming with its nicks and scuffs.  The set had originally had two twin beds, but all that survived were two footboards and side rails for both beds.   So Little Betty's handy Grandad used the extra side rails to build up one of the footboards to make a headboard.  It came together beautifully.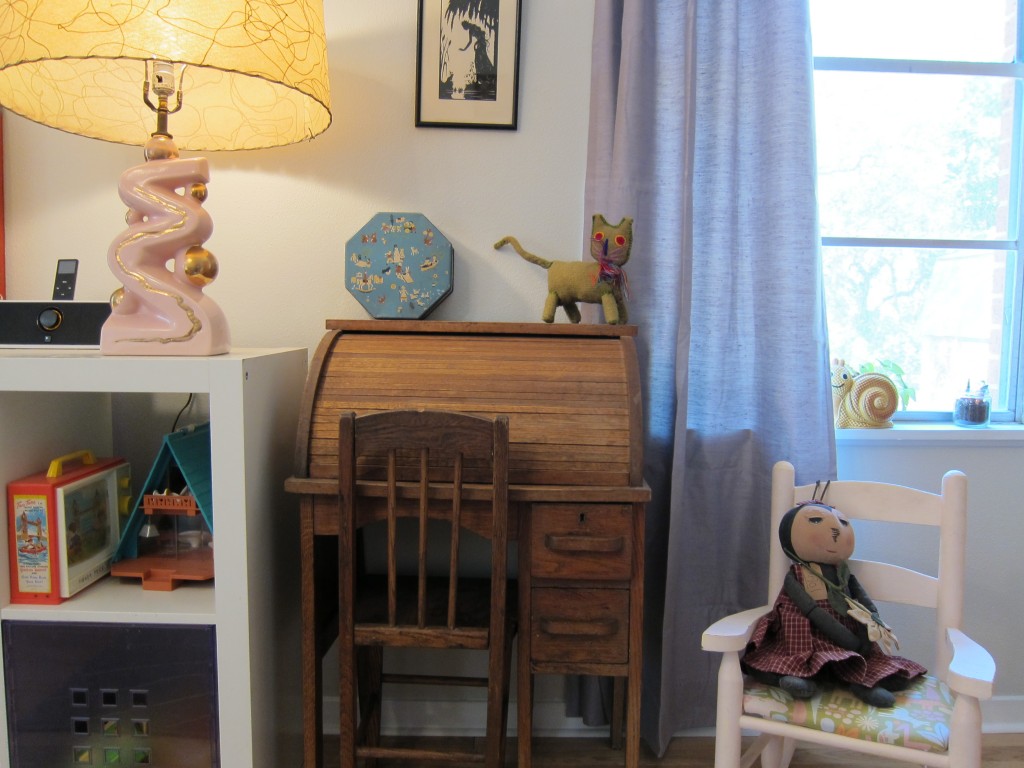 Little Betty is the 4th generation to use this desk – it was my grandmothers, then my mothers, then mine.  It makes me quite happy to see her coloring at it.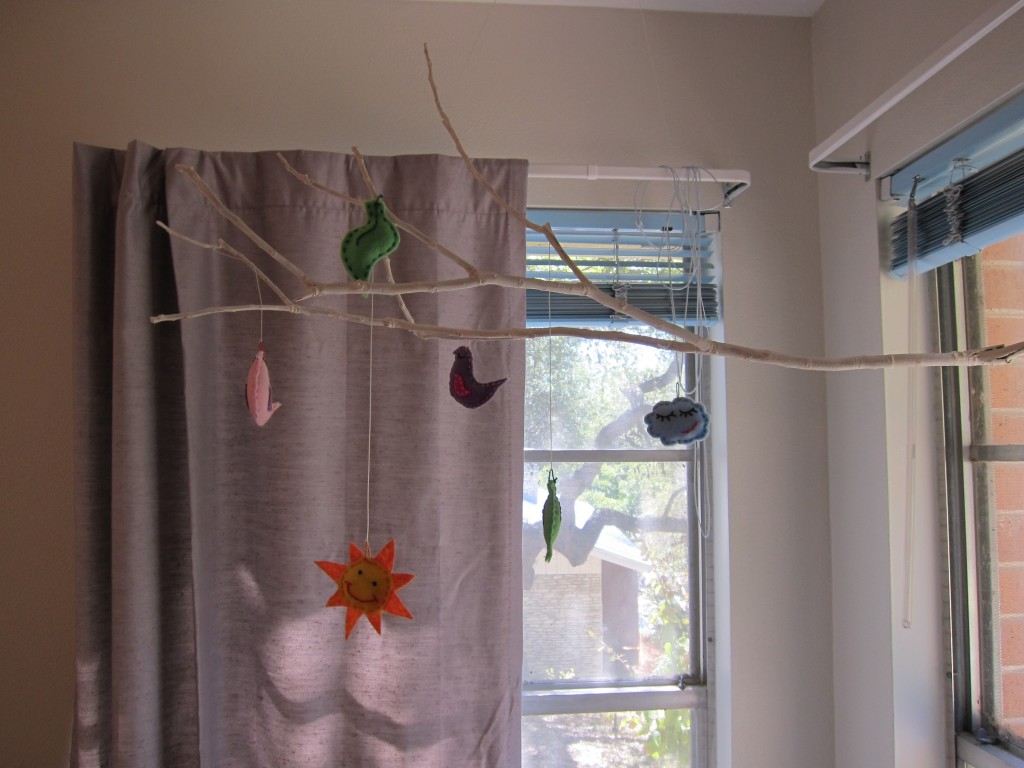 This little mobile used to hang over Little Betty's crib.  I made it when I was pregnant without spending a dime and like it better than any of the expensive mobiles I've seen.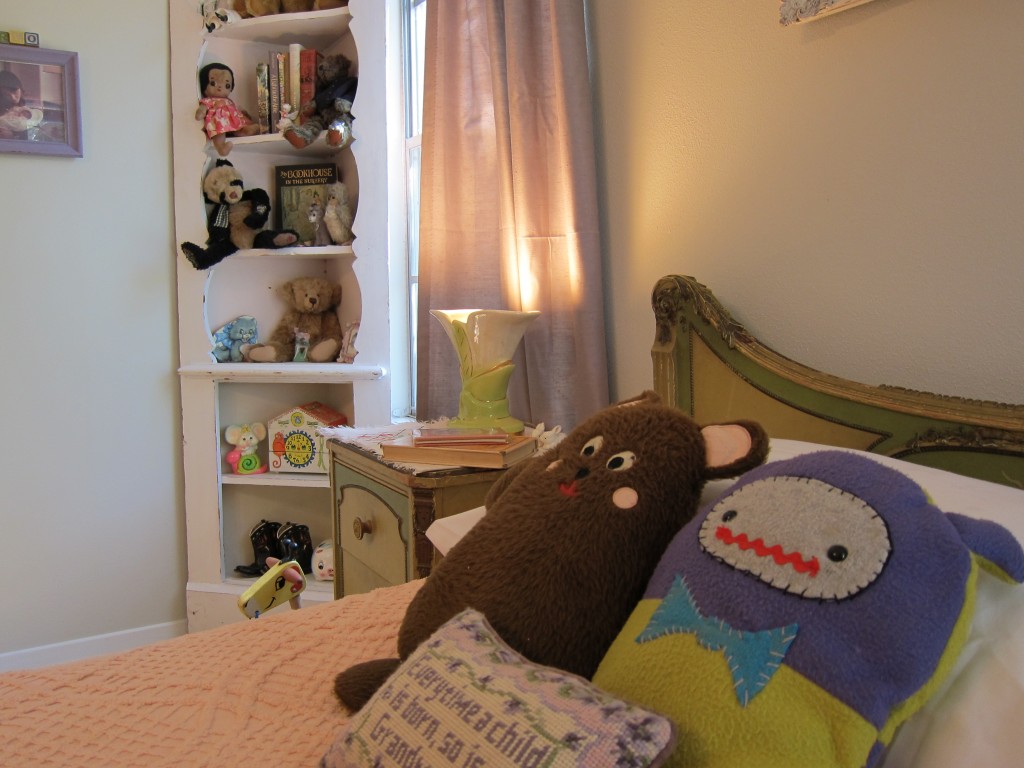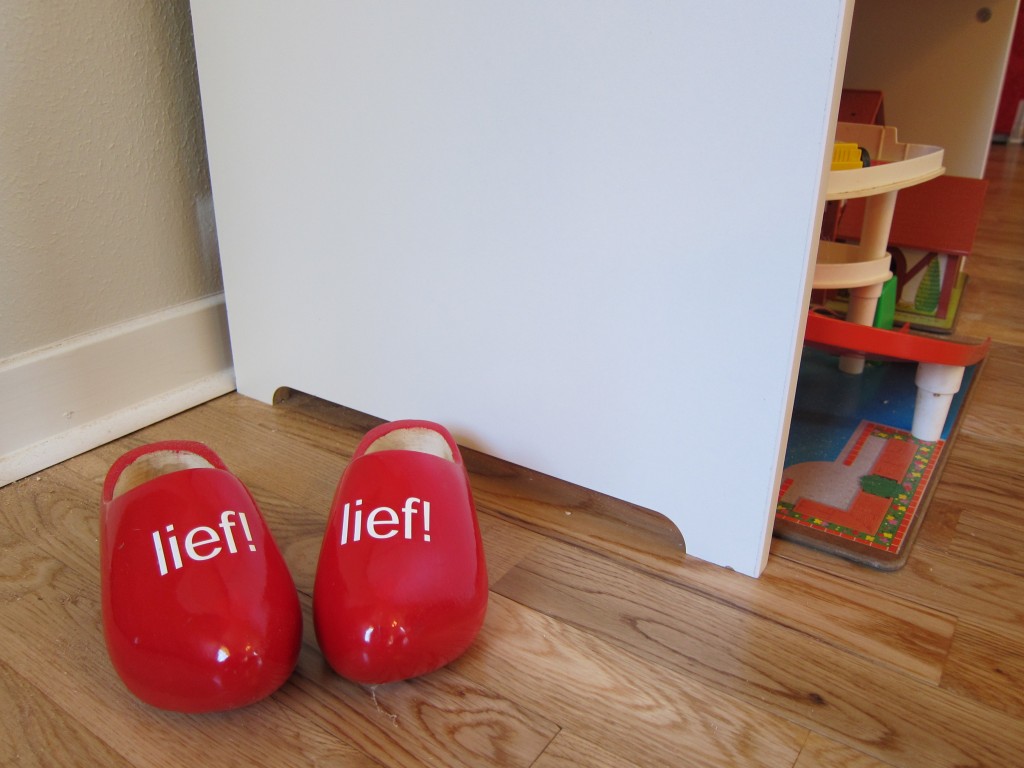 Little Betty really loves her room.  Anyone that visits gets drug by the hand to "Come my 'oom, see my toys!"  I look forward to watching her room grow and change with her.