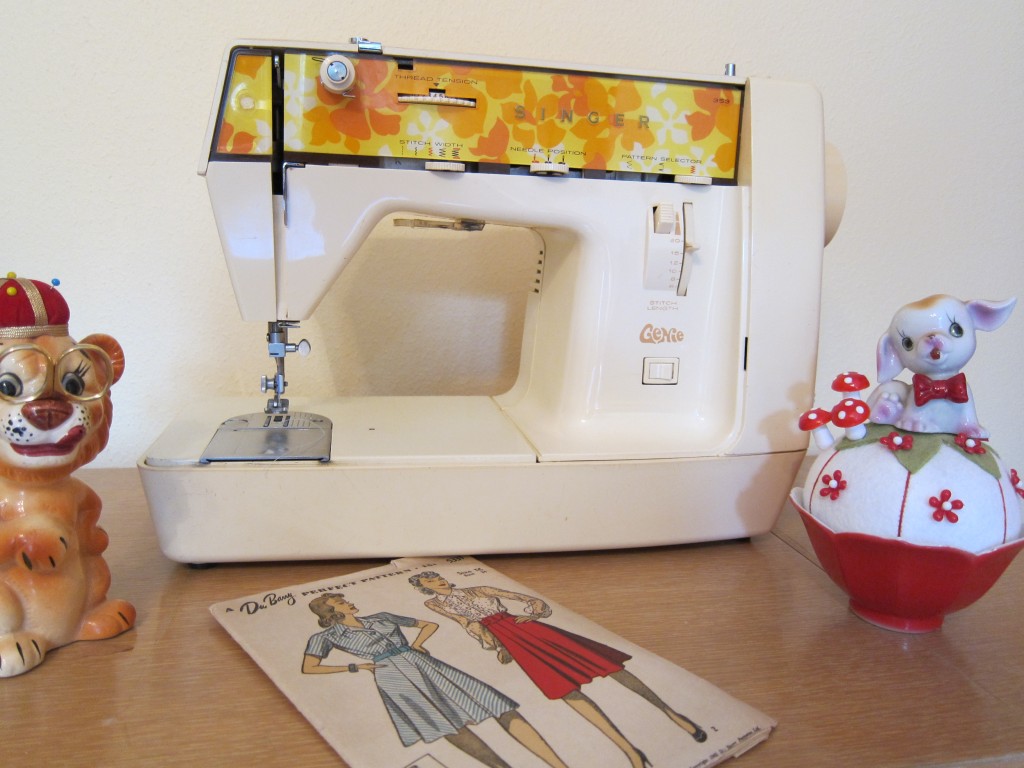 Yippee!!  A Singer Genie 353!  I've wanted one for a long time and after faithfully keeping my eyes peeled on Craigslist for like YEARS and never coming across one locally, I bit the bullet and bought one off etsy from this lovely seller.  She's got loads of great vintage machines.  Ok, I didn't need a new machine.  I have a Singer 301a and a pink Jaguar which are both really cool vintage machines.  In fact, I love my 301a so much I don't really need anything else.  But the Genie has a built in blind stitch!  And it has flower power!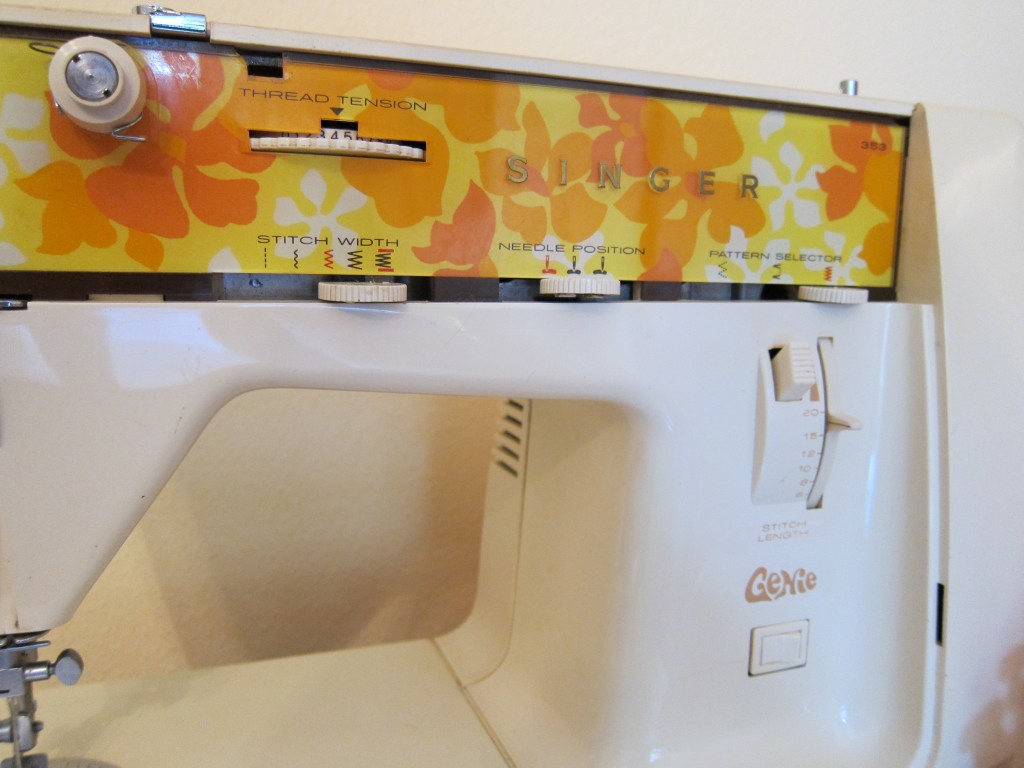 Isn't she gorgeous?  Speaking of gorgeous, look what I couldn't leave behind at an estate sale today: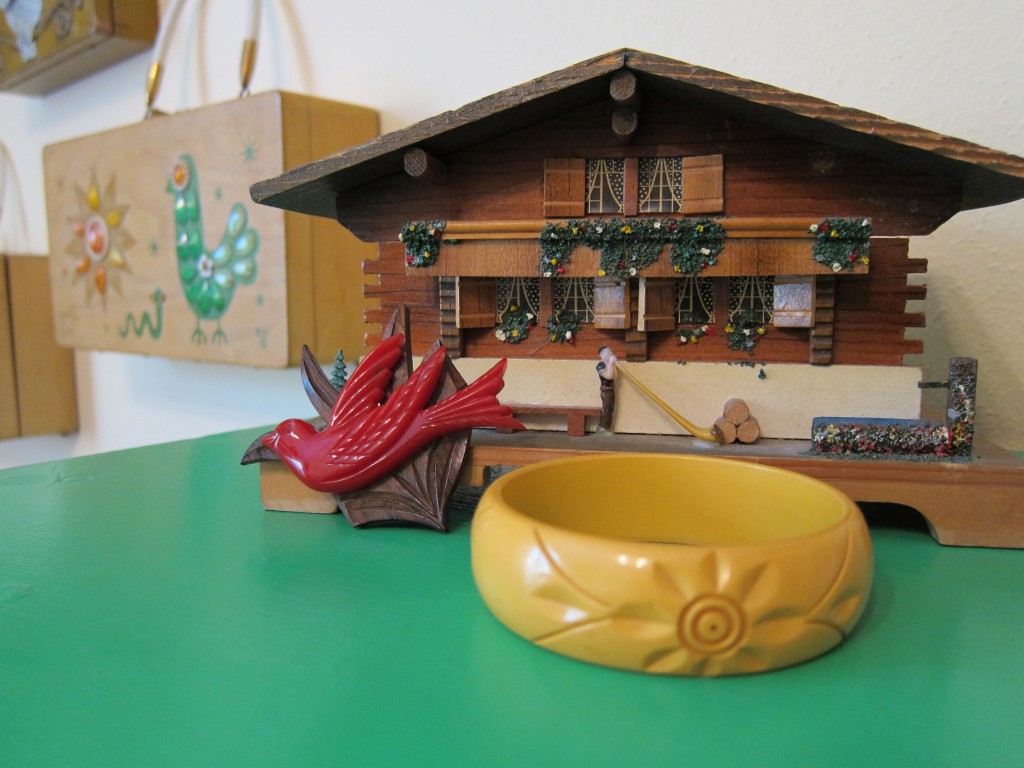 More bakelite!  Oh my how I love bakelite.  The bird pin needs a little repair, but for something so darn cute and unusual, I'm willing!  It's just missing it's eye and pin closure on the back.  And the butterscotch carved bangle!  Delicious.