We've been busy shopping this week for the store and you know what that means – a few things that just might be too good to let go of!  Wanna see?
Christmas blow molds!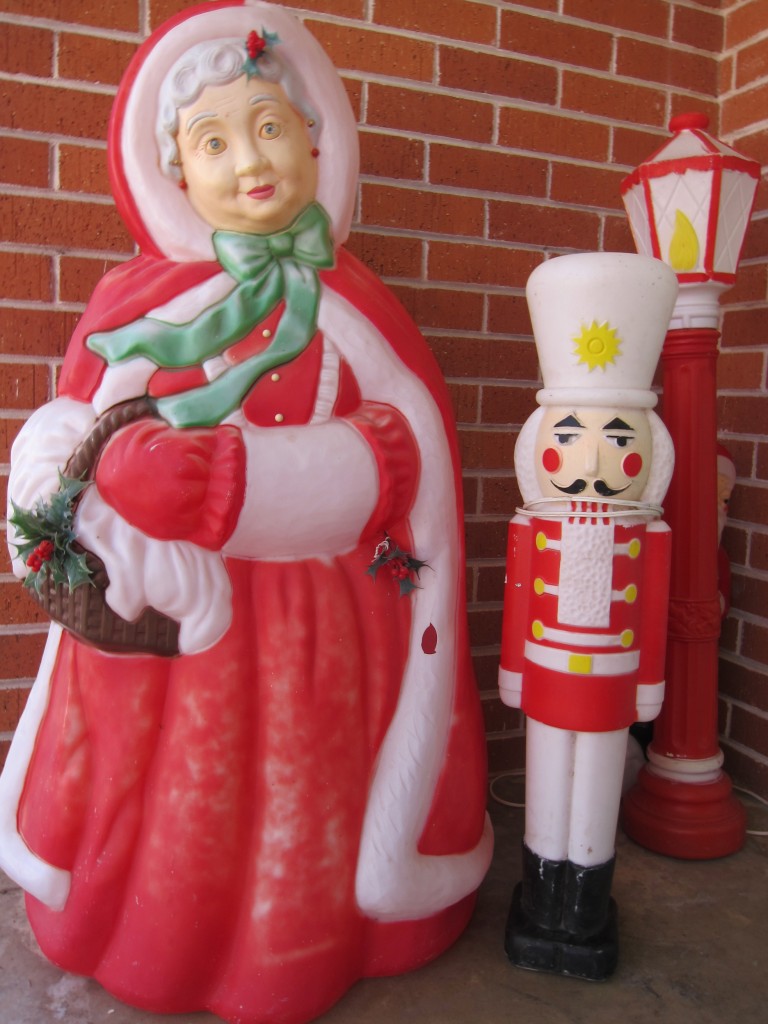 I scored an adorable nutcraker and a huge, weird Mrs. Claus with crazy eyes.  Yes, she has a small hole.  Whatever.  Those creepy, pleading eyes won me over.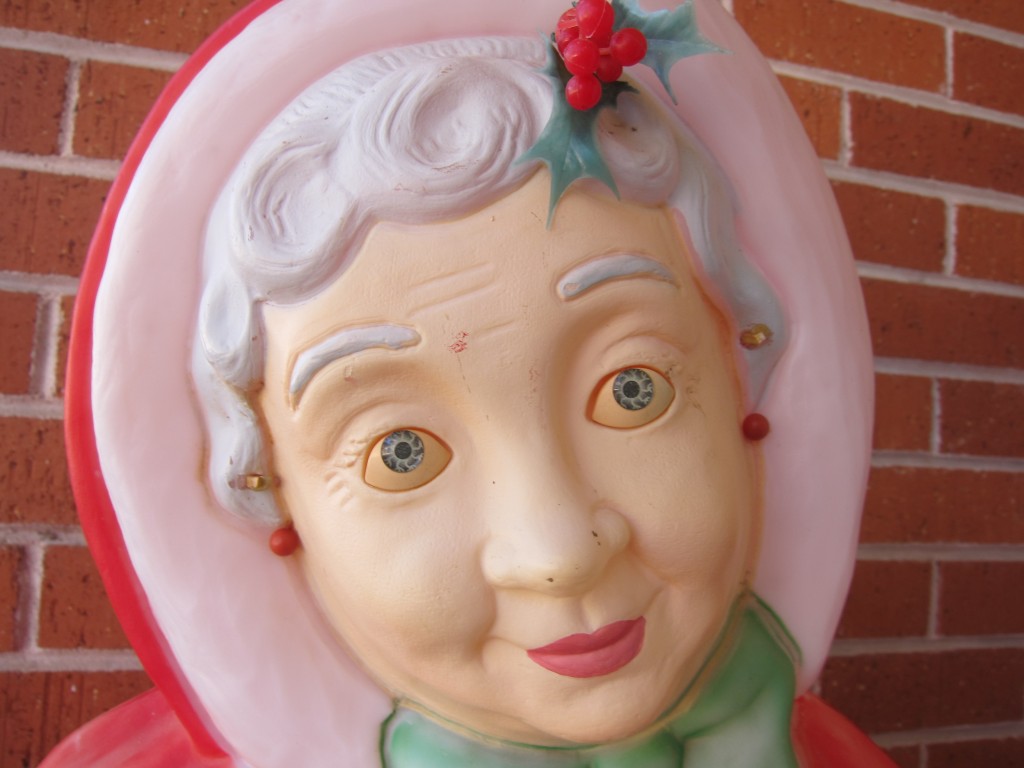 Don't worry, these are definitely staying with me.  And I promise to put away my outdoor Christmas decorations today.
I'm on a bit of a cuckoo clock tear these days.
Isn't it cute??  I want to do a few repairs and clean it up before I put it in the shop.  It appears to have all the pieces to function so I want to do a little research and see how I can get it running.  Also, the accordion player needs repair.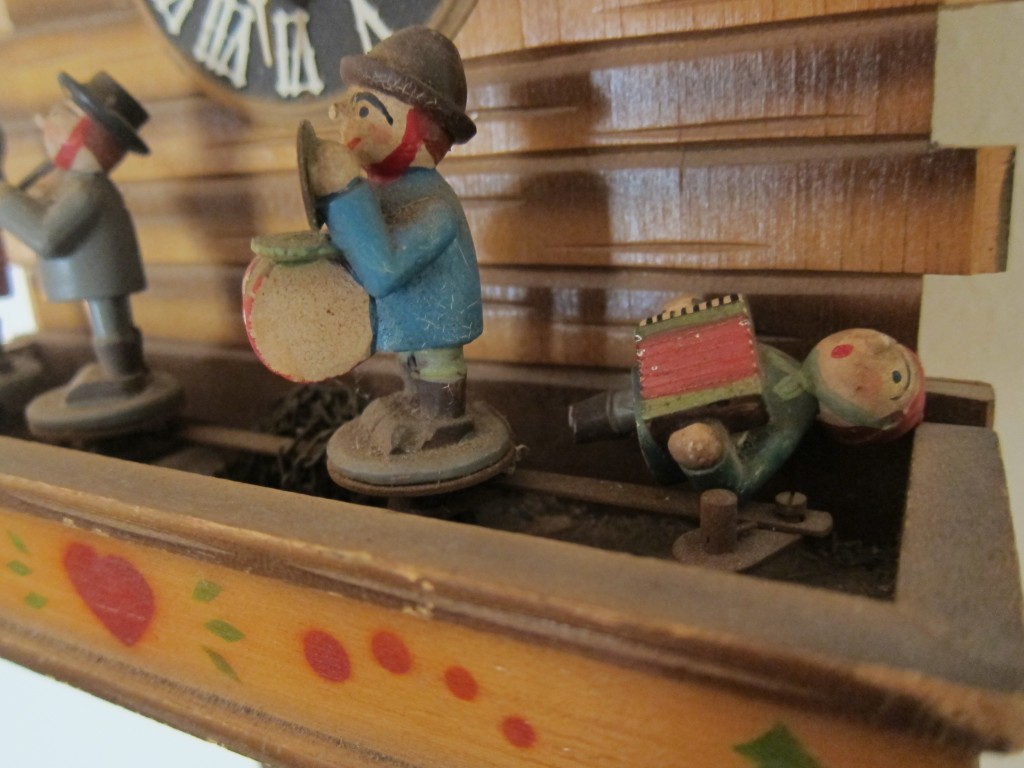 Any ideas or advice on how to get him on his feet again?
Mister Crafter of course found a few things that are right up his alley.  For example, this killer microscope set: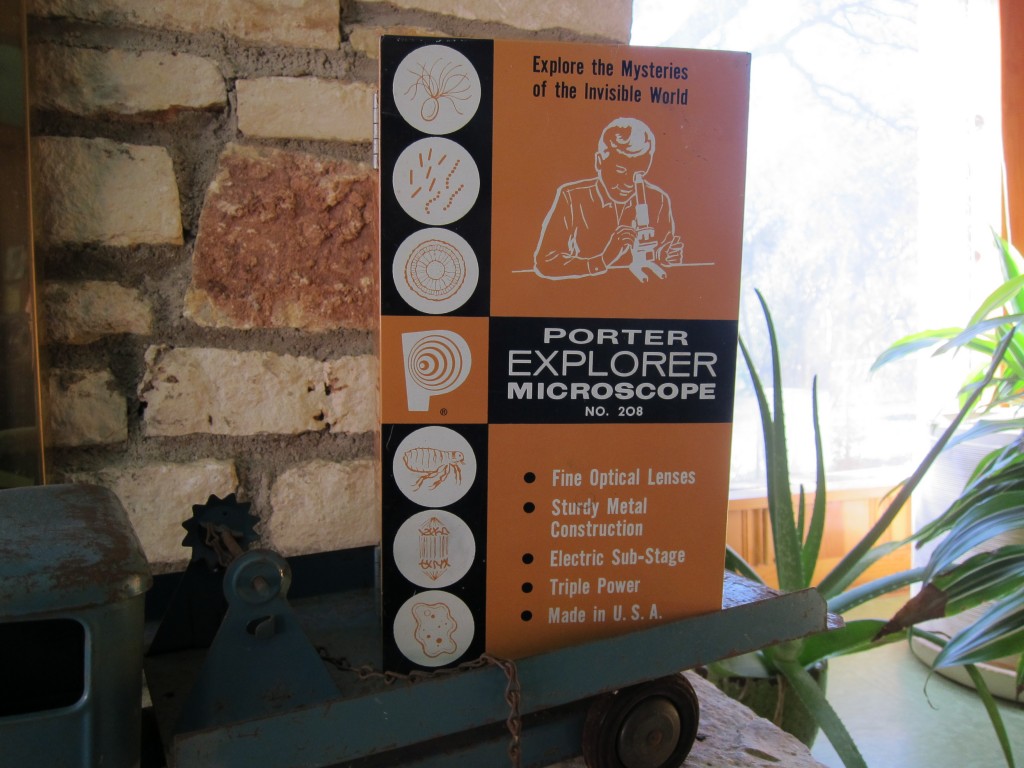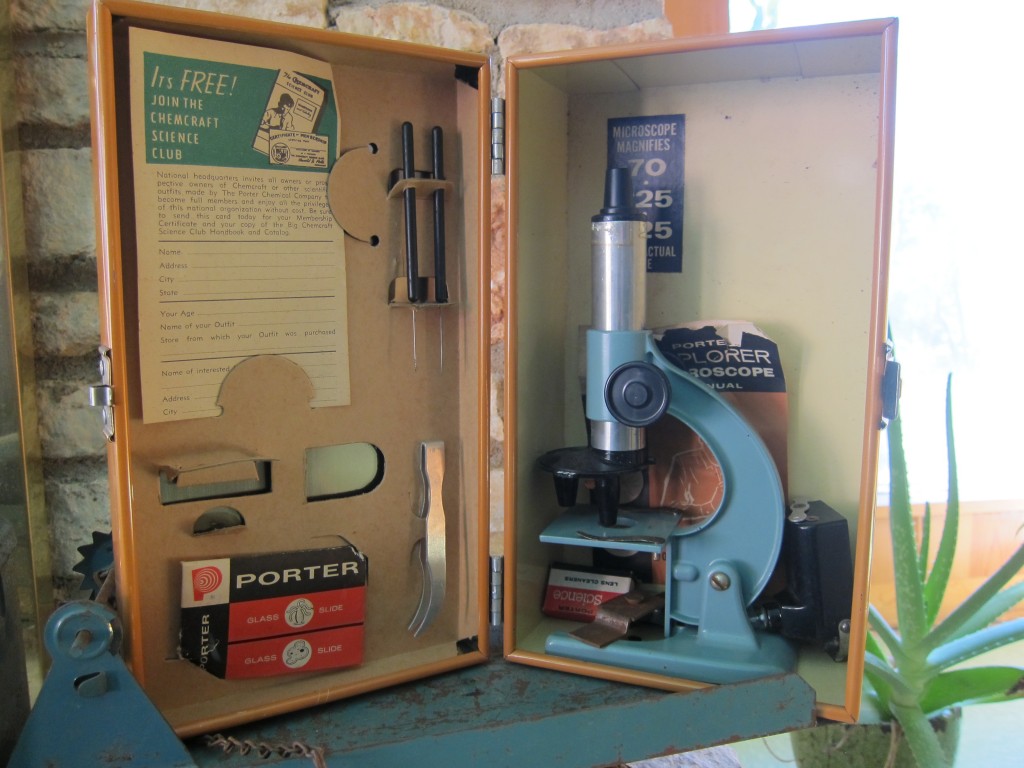 Lastly, a set of nodding fawn salt and pepper shakers have likely found a new home in my collection: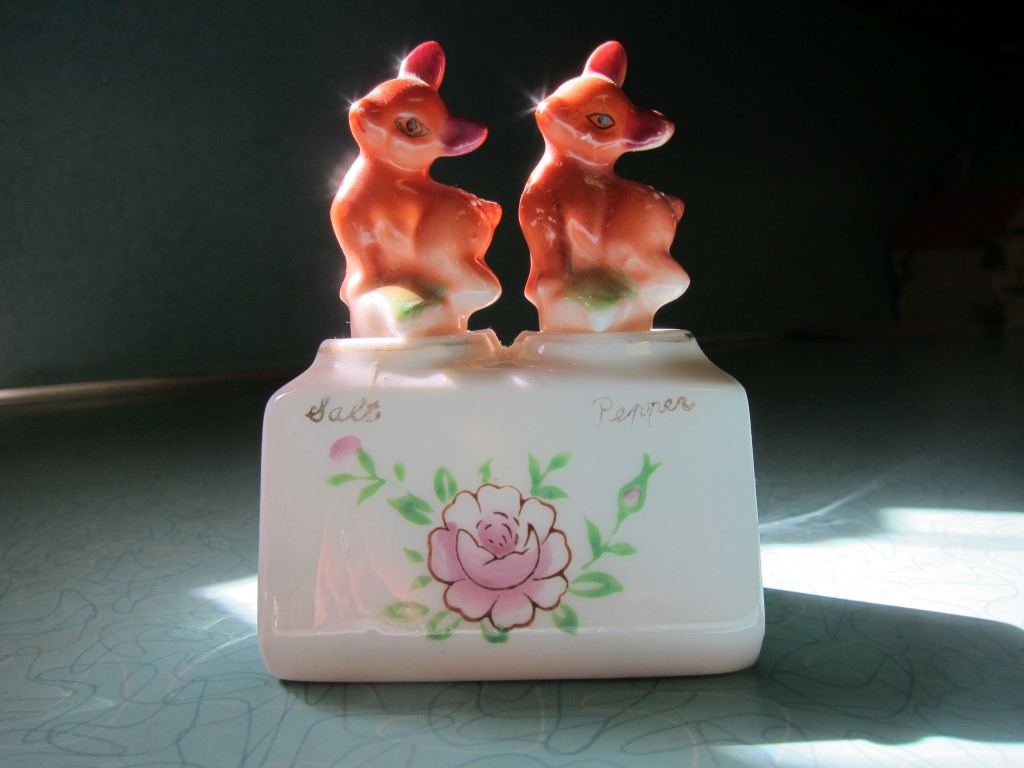 The base has been repaired but I absolutely could not leave it behind.  Last year at the Warrenton Antique Fair Shortie and I saw a nodding skulls salt and pepper set, but at $75 it was pretty easy to pass it up.  Even with a repair, $8 seemed like a score!  How do you all feel about vintage items that are less than mint?  Will you bring home things that have chips or tears or other imperfections that can't be fixed?