It finally happened.  After about 2 years of faithfully searching the internet, antique shows, high end antique stores, and putting the word out to my favorite bakelite dealers, I have found it.  My bakelite holy grail.  Feast your eyes, friends: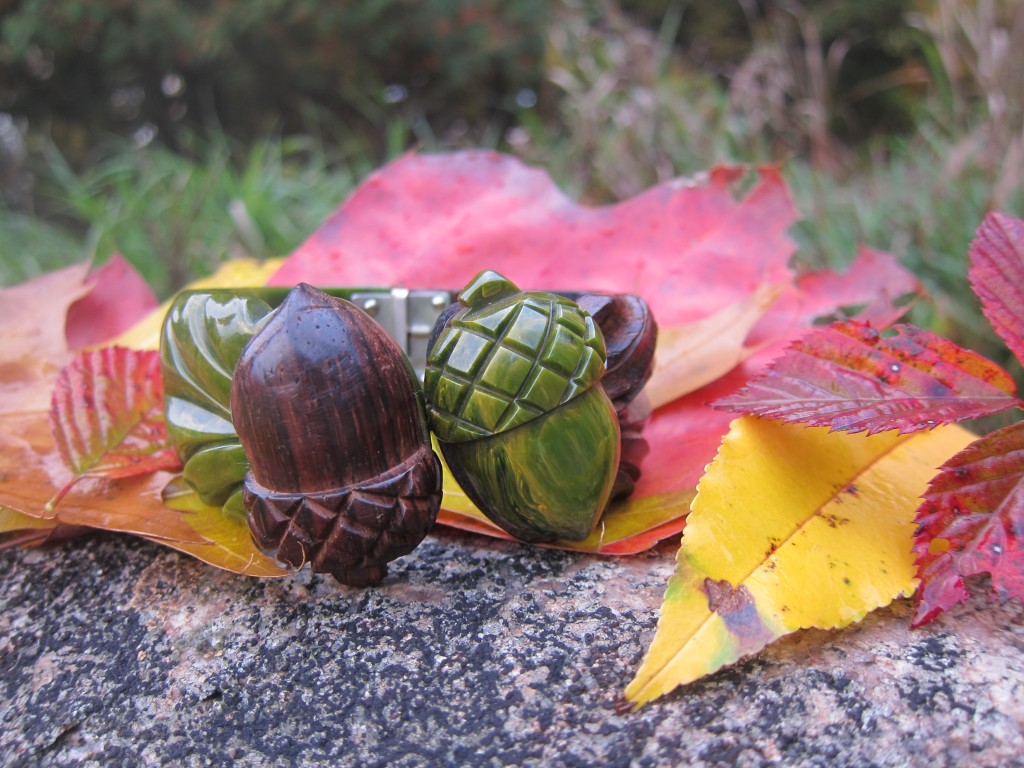 Isn't it glorious?  Doesn't its perfection hurt your eyes?  I am beyond thrilled!  Ever since I became aware of the existence of this piece by stumbling across a picture on our old pal, the internet, I have been determined to score one for my very own.  It wasn't easy!  It took a lot of persistence, but don't you know, recently this beauty popped up on ebay!  I was prepared to blow our 401k on it if need be, but luckily it did not come to that.  Apparently I am the only one in a frenzied panic over procuring a wood and green bakelite acorn clamper bracelet.  I won it for a very fair price – it was meant to be!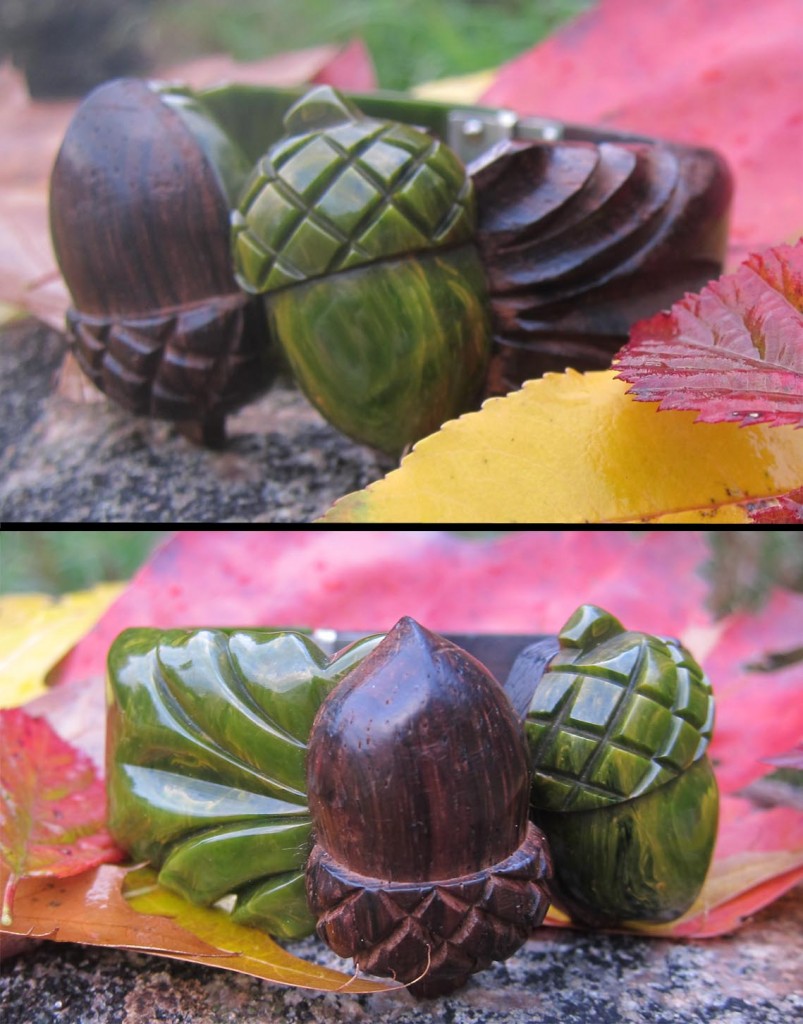 I love love LOVE how it's half wood and half bakelite.  And the bakelite parts are a gorgeous marbled green.  The wood acorn has a few nicks in it, but hey!  This thing is probably 70 years old.
But the best part is that with this acquisition I have completed my ideal bakelite trifecta:
Oh yeah.  Acorn earrings, squirrel pin, and acorn bracelet.  My woodland bakelite fantasies are complete.