This week I went on a mini buying trip for the shop with my shopping buddy who also has a vintage store.  You may remember her from her shortie inlay boot score which I still hate her a little for.  Just kidding!  I love you.
Anyhoo…we had so much fun!  We totally cleaned up too!  We almost filled the van with total awesomeness – vintage cameras, souvenir state plates, glassware, pottery, art, linens, and all kinds of random goodies.  But my personal favorite score is, of course, bakelite!  The bakelite I have in the shop has been selling well, especially the carved pieces, so I wanted to replenish my stock a bit.  And I found some really great pieces!  Lookie!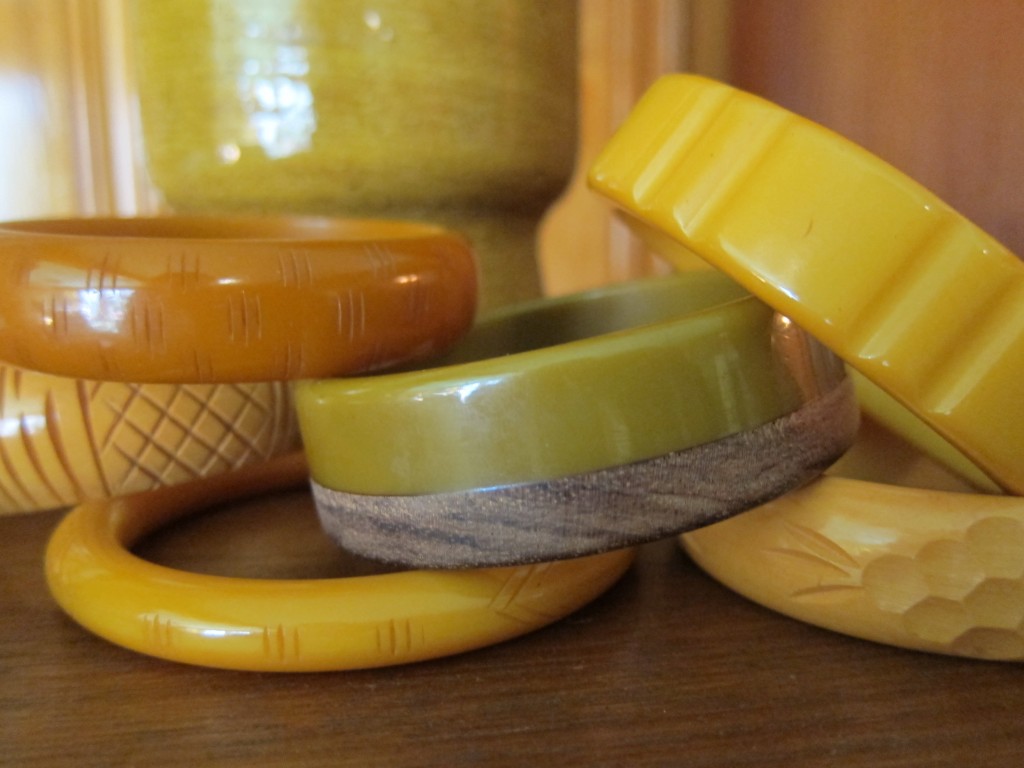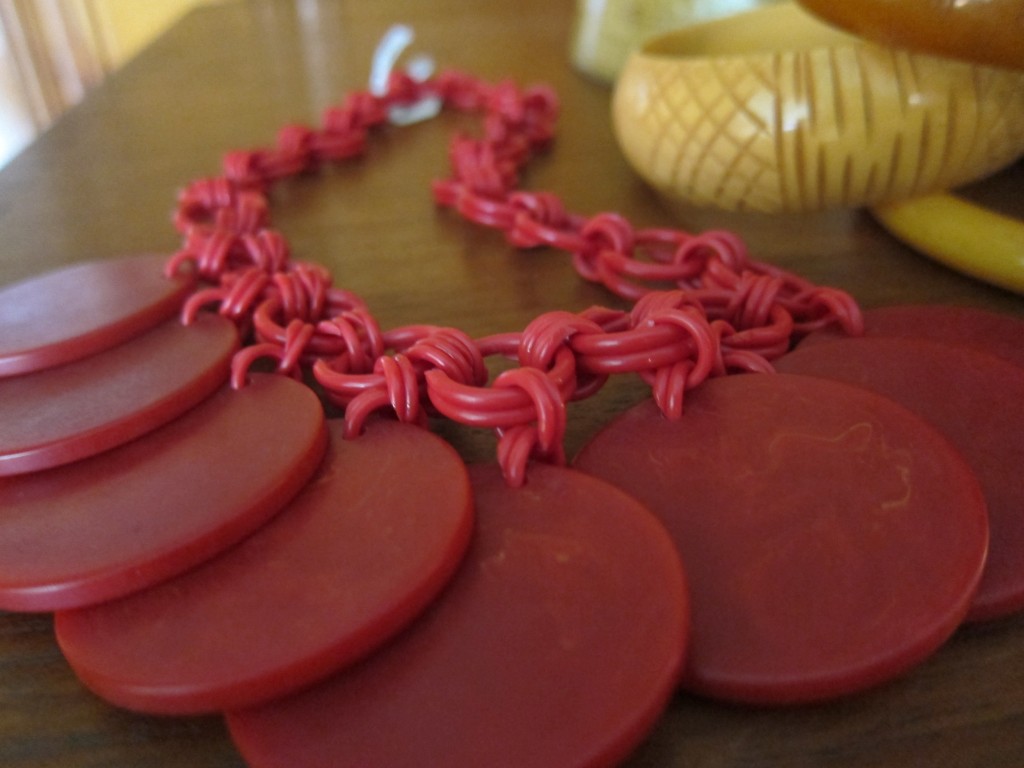 Isn't that bangle that's half green bakelite, half wood great?  I've never seen anything like it.  And that cherry red necklace.  Yum.  I am so proud of my restraint that none of these are being added to my personal collection.  It's tough.  But, of course, I did by one *tiny* little bakelite prize for little ole me.  I'm only human, right?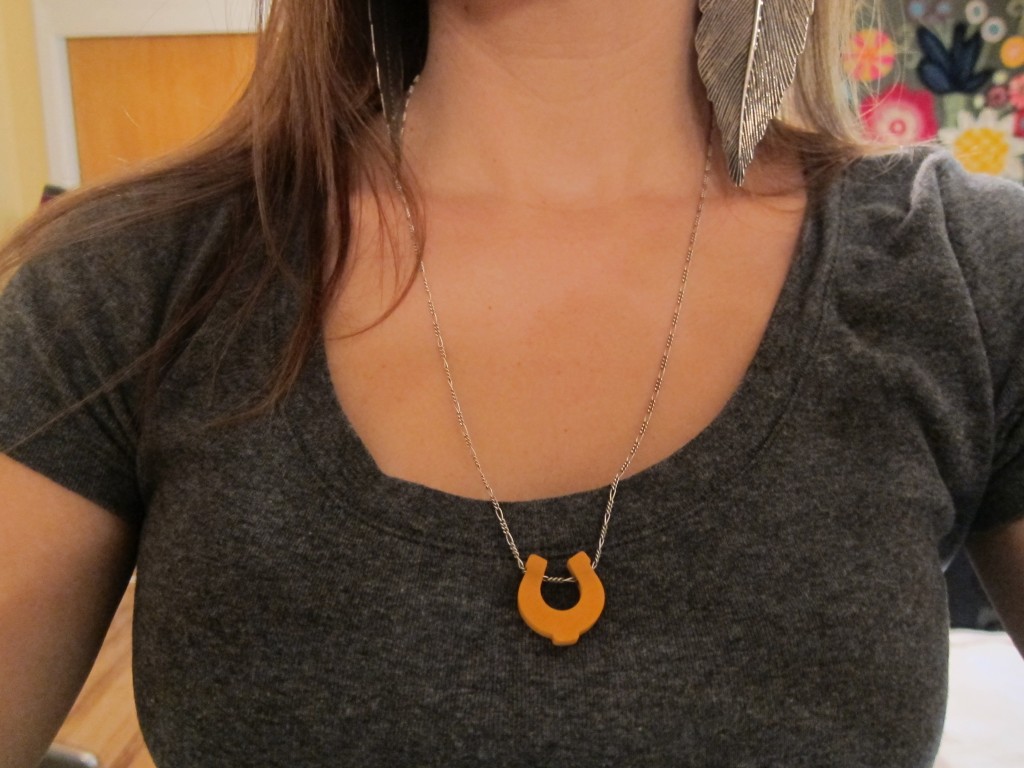 Aside from the adorable butterscotch horseshoe pendant, I really love the unique chain and length on this necklace.  Of course my shopping buddy, who has great taste and a hawk-like eye, picked this up first.  Lucky for me she passed on it and I pretty much ripped it right out of her hands.  Thanks buddy!
And, naturally, I couldn't go on a shopping trip without loading up on provisions: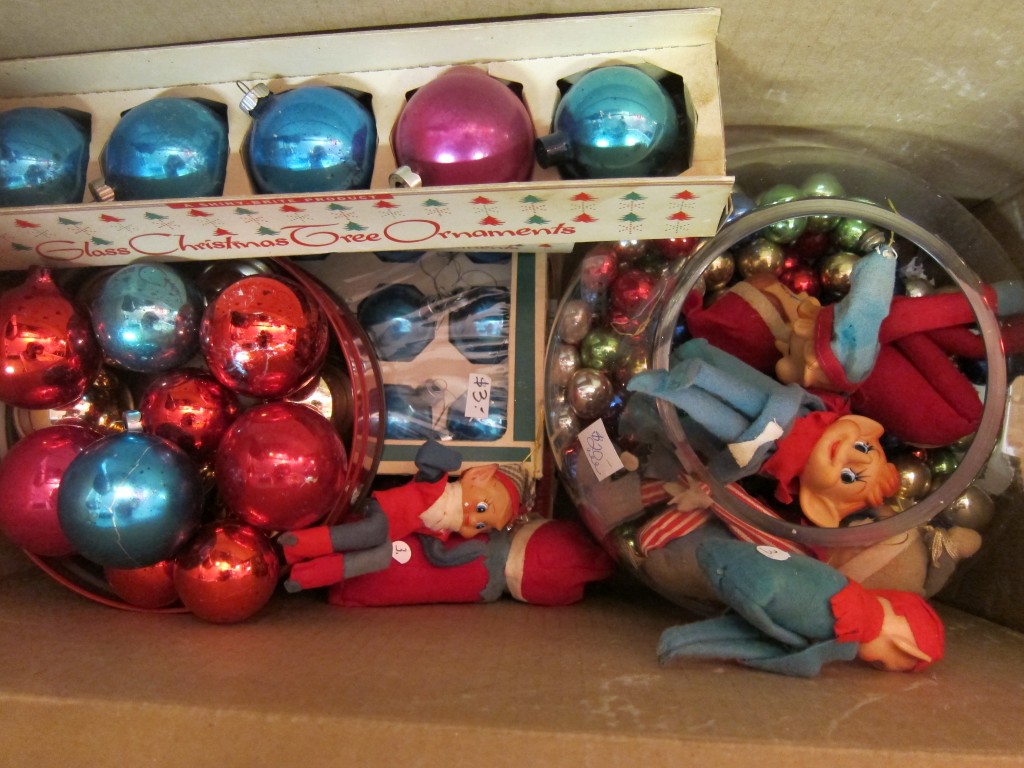 I'm kind of embarrassed to admit this box full of Kitschmas goodness is all from one stop.  The shopkeepers started referring to me as the Christmas Lady.  Oh lordy.  What have I become?