Little Betty and I went to a fabulous garden center on Sunday to get some plants for the big garden project we have coming up this week.  We were diverted, however, when we discovered this place had an entire area devoted to fairy gardens!  Well at that point it was over for us.  We were obsessed and decided we both needed one.  We gleefully planned our respective fairy gardens and got right down to business as soon as we got home.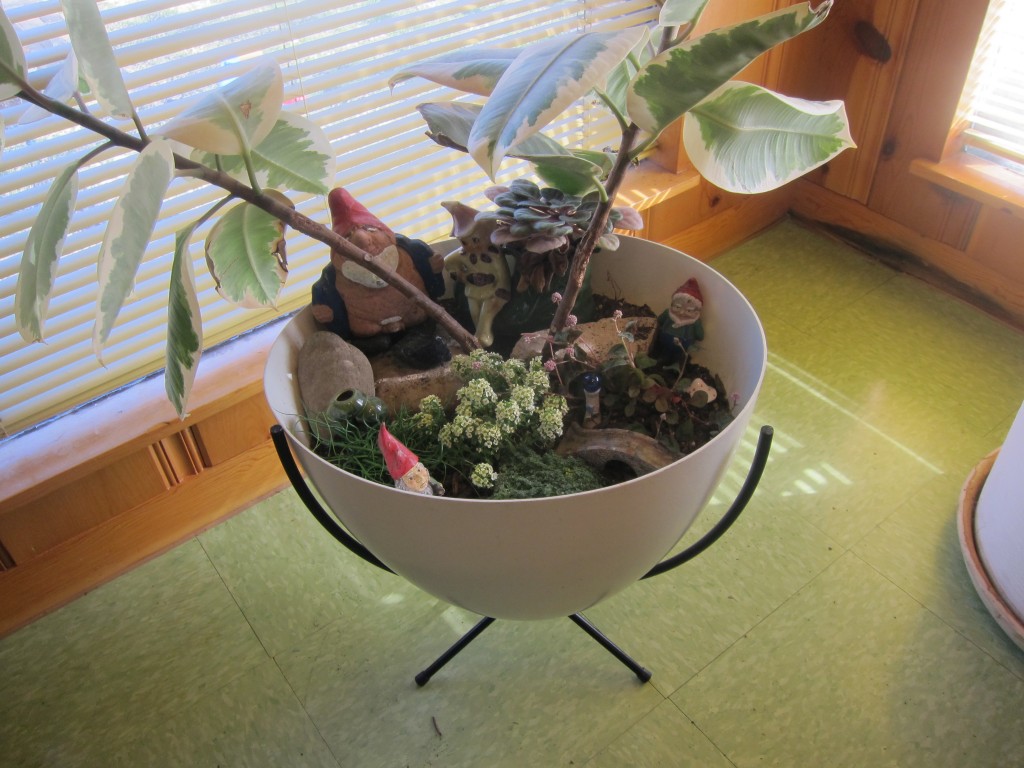 I already had the start of one in my bullet planter – meaning I had some mushrooms and gnomes in there.  Please don't mind my naughty gnome – he is harmless.  Mr. Crafter brought him back from Scotland for me when we were just dating.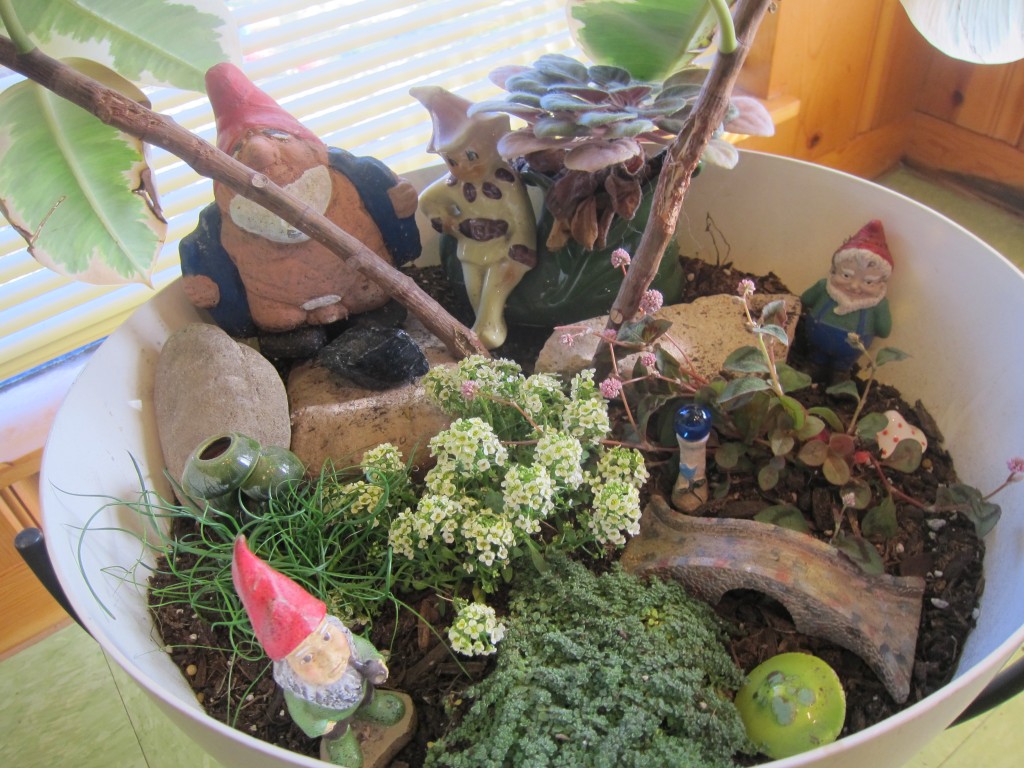 So I just added some sweet little ornamental plants, a footbridge, and a gazing ball.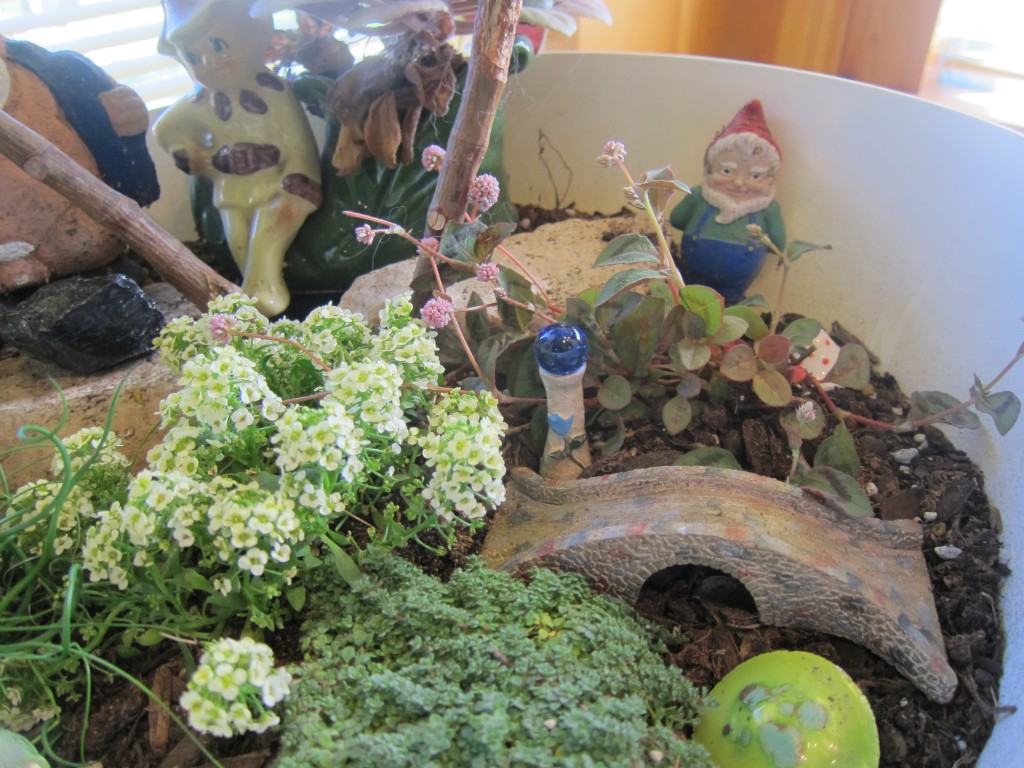 I heart it bigtime.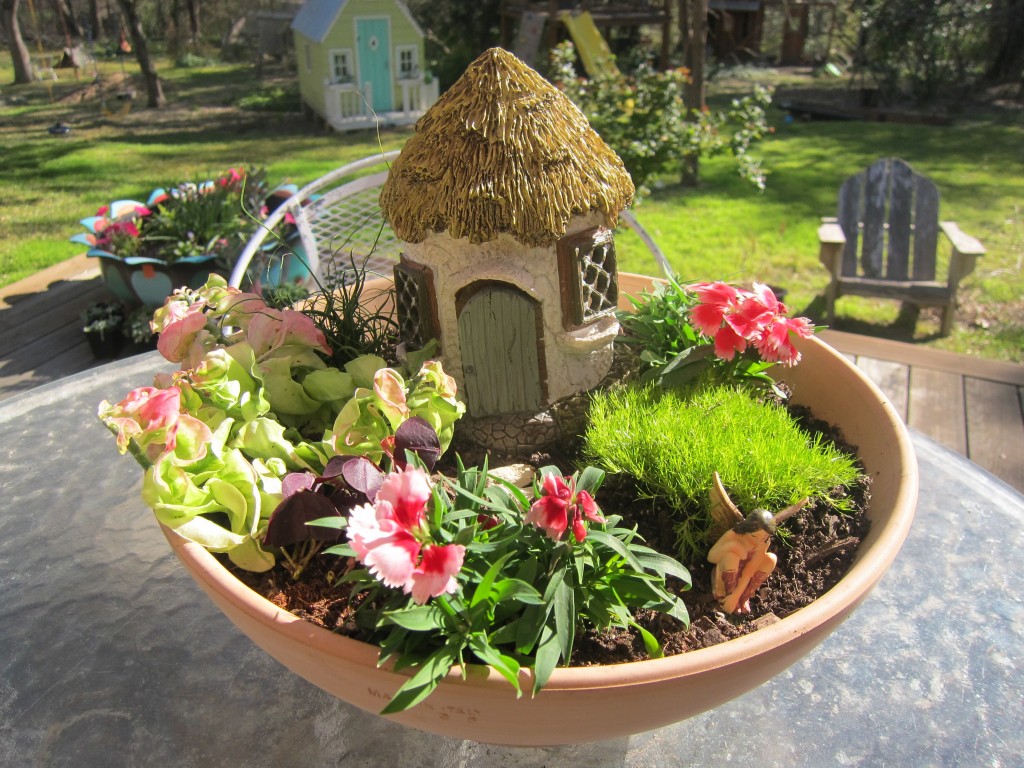 This one is Little Betty's.  Isn't it darling?  She picked out everything for it all by herself – all the plants and accessories.  I think she did a lovely job.
Now we have plans to make tons more little accessories out of polymer clay.  I see a new obsession coming on…