I've got a few things to show you from some recent estate sale and flea market shopping!  First, some flea market finds: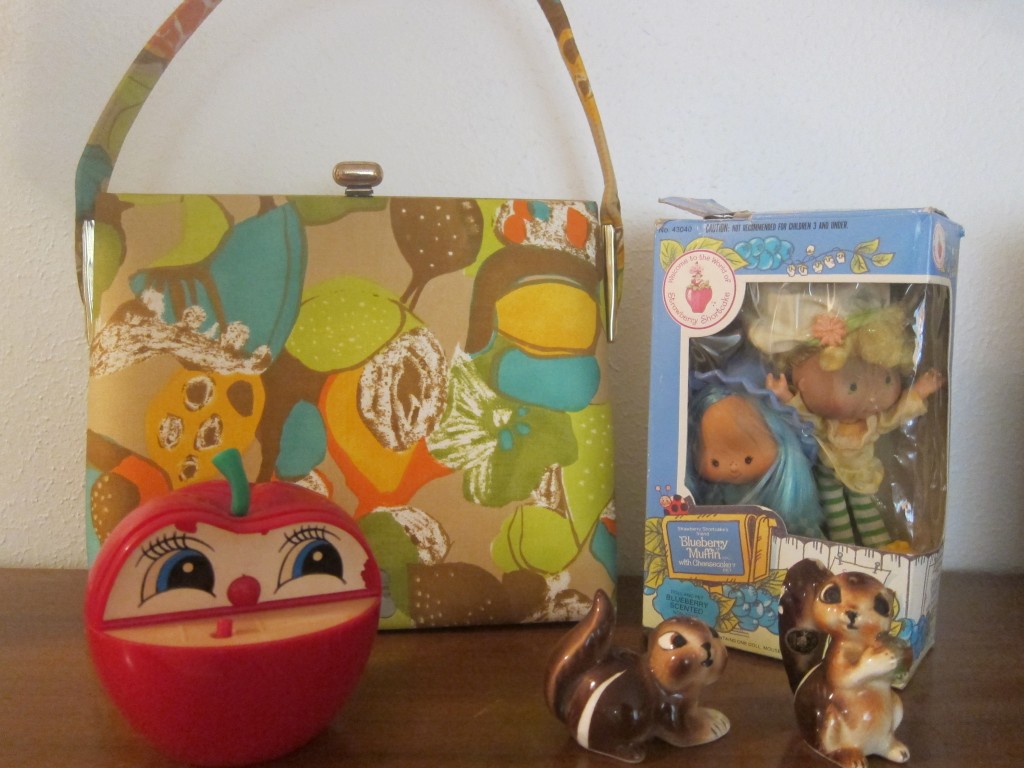 I'm not sure how much I'll find that goes with this purse but it totally called my name and refused to be left behind.  So now I own it.  And those chipmunk salt and pepper shakers! They just looked at me so pleadingly!  The apple bank I had as a kid and had forgotten all about until I saw it at the flea.  And of course the Strawberry Shortcake dolls are for Little Betty.  They still smell.  Ahhh…fond memories…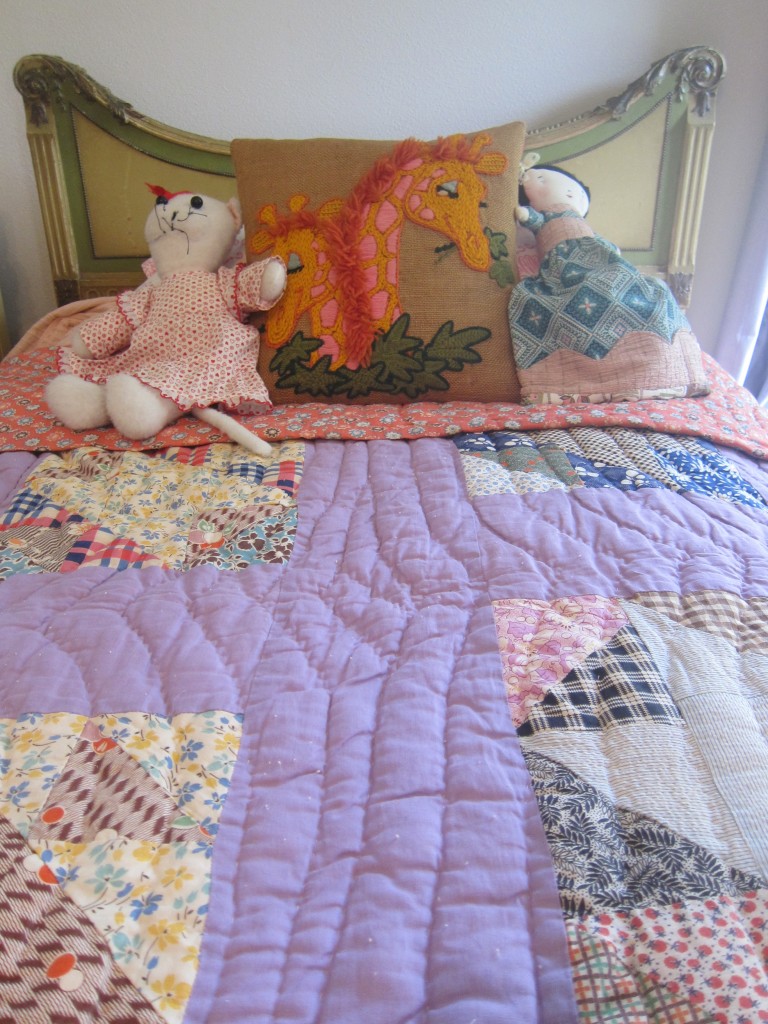 We found this darling quilt at a dream estate sale by my new friends and Little Betty totally claimed it.  Purple is her favorite color, and I've been wanting to get her an old quilt for her bed.  This one was in great shape and only $35 so we couldn't leave it behind.  This estate sale had TONS of amazing vintage.  I got lots of goodies for the shop – a couple dresses, a purse, a great lamp, sewing patters, some ceramics, etc.   But far and away the real score of this sale was these 2 incredible 1940s or 1950s bathing suits: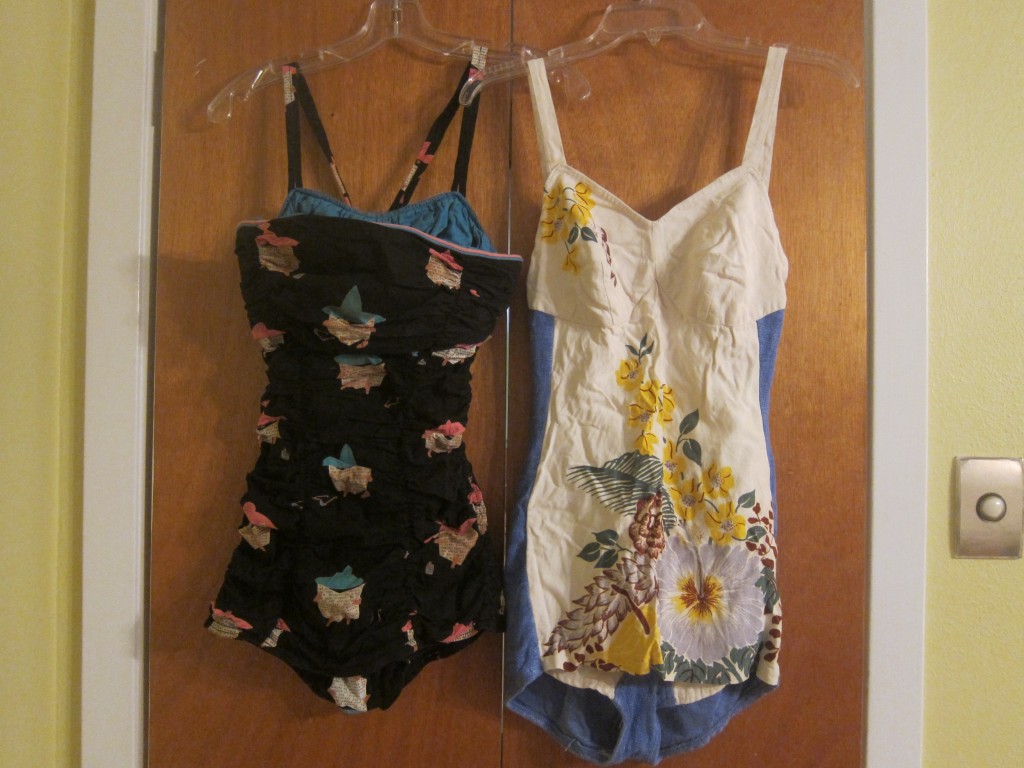 When I saw them I snatched them up so fast I wasn't even sure what I had grabbed.  I just knew they were vintage swimsuits and quite possibly amazing.  I brought them home and tried them on.  The blue and white one and I are total soulmates.  It fits like a glove and makes me look like Esther Williams.  It made Mr. Crafter's jaw drop which is not the easiest thing to do after 7 years of marriage.  So needless to say it's a keeper.  The black one has the cutest novelty print of beachgoers in big hats reading newspapers.  It has a great shelf bust that creates the illusion of more assets than one might actually have.  It was pretty awesome too but I decided not to be greedy and only keep the one that looked best on me.  So, friends, the black one is up in my etsy shop if you're interested!
Did you find anything good this weekend?