The weather has dipped down into the 30s here in Texas.  It's like a frozen tundra!  Seriously!  There was some frost on my lawn chairs this morning.  I know.  Crazy.  Anyway, this arctic cold front has left me dreaming of cowichans.  You know I love me some cowichans.  They're so cozy!  And even on the coldest day, they seem to provide plenty of warmth.  What's that?  You don't know what a cowichan is?  You can catch up by reading my past post here.
As much as I love cowichans, I only have one, sadly.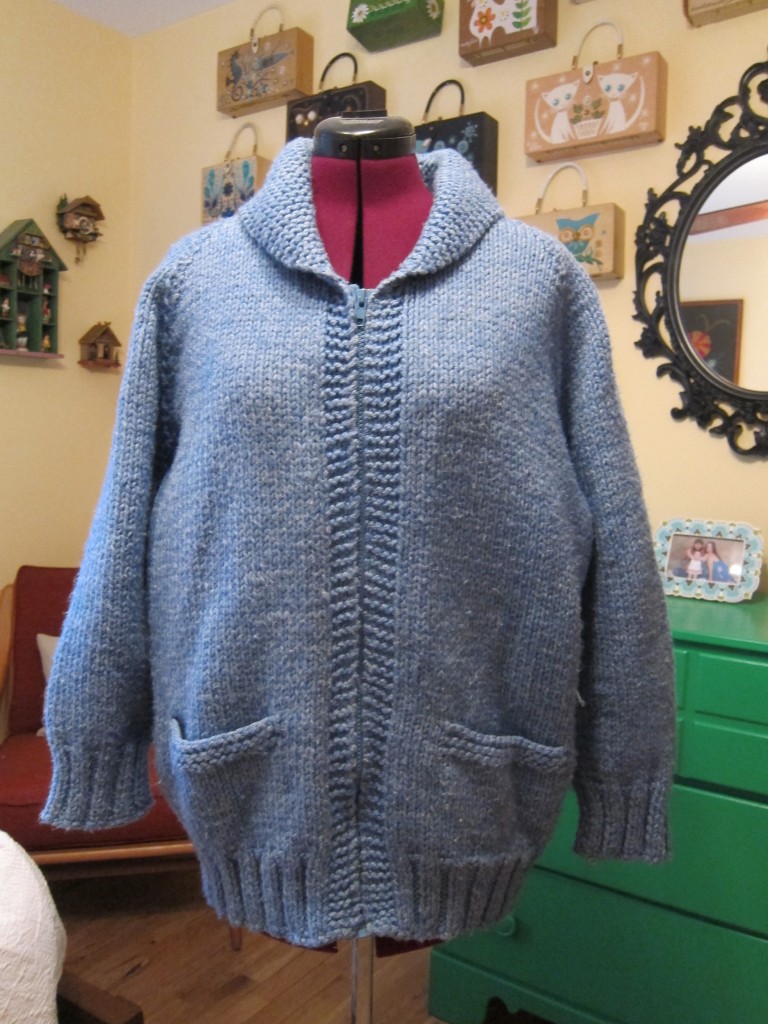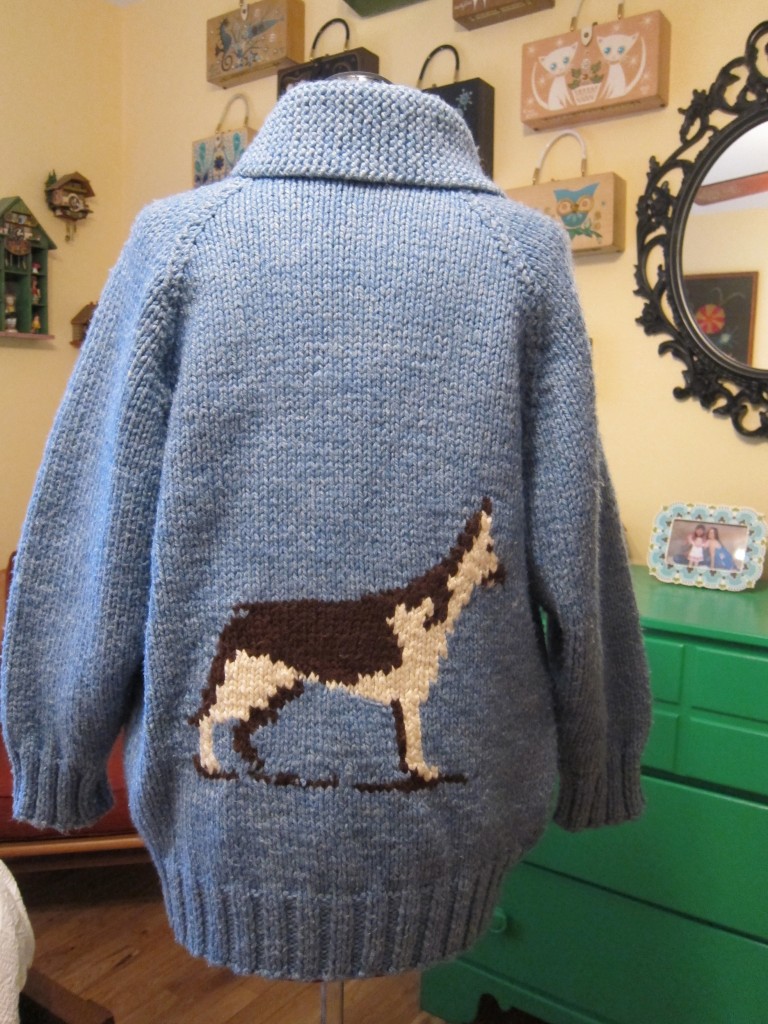 German Shepherd?  Llama?  We may never know.  (But I'd like to believe it's a llama.)
I need to get cracking on the one I started knitting over the summer!  And  you may remember Little Betty's sweet squirrel cowichan that I knitted for her last year.
But Mr. Crafter is the one with the real cowichan glory.  He has three lovely vintage ones that he would live in if he could.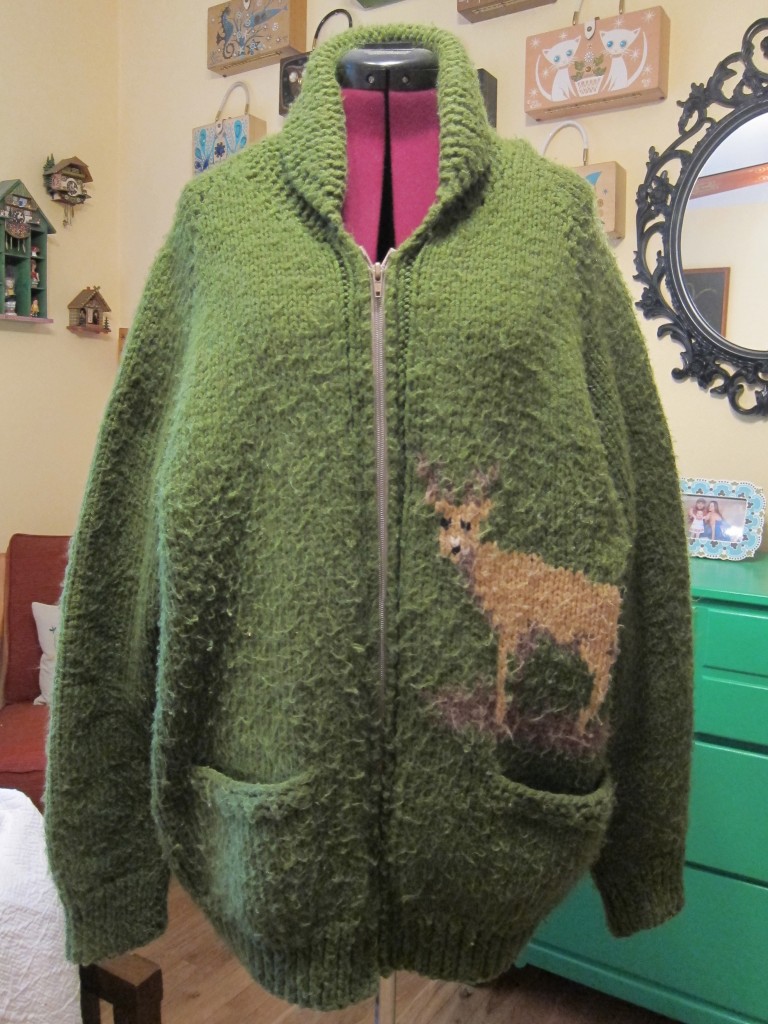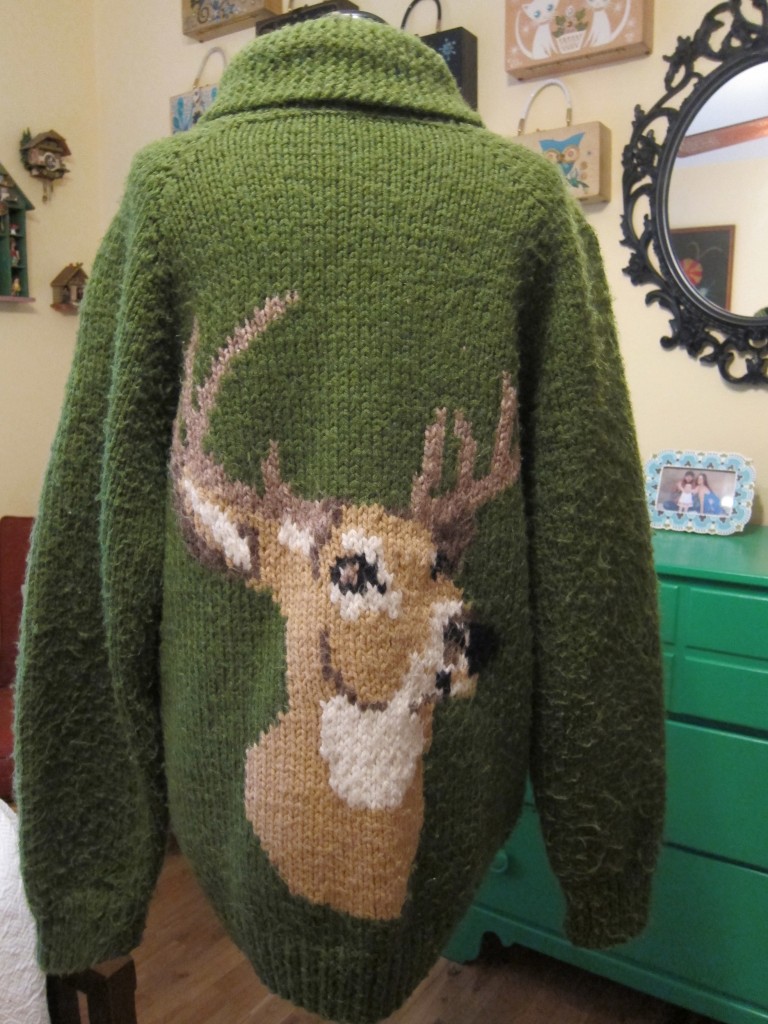 This is the original, and obviously VERY well worn cowichan.  Someday I'm going to have to find this pattern and knit a replacement.  There was a long period of time where Mr. Crafter was never seen out of this sweater.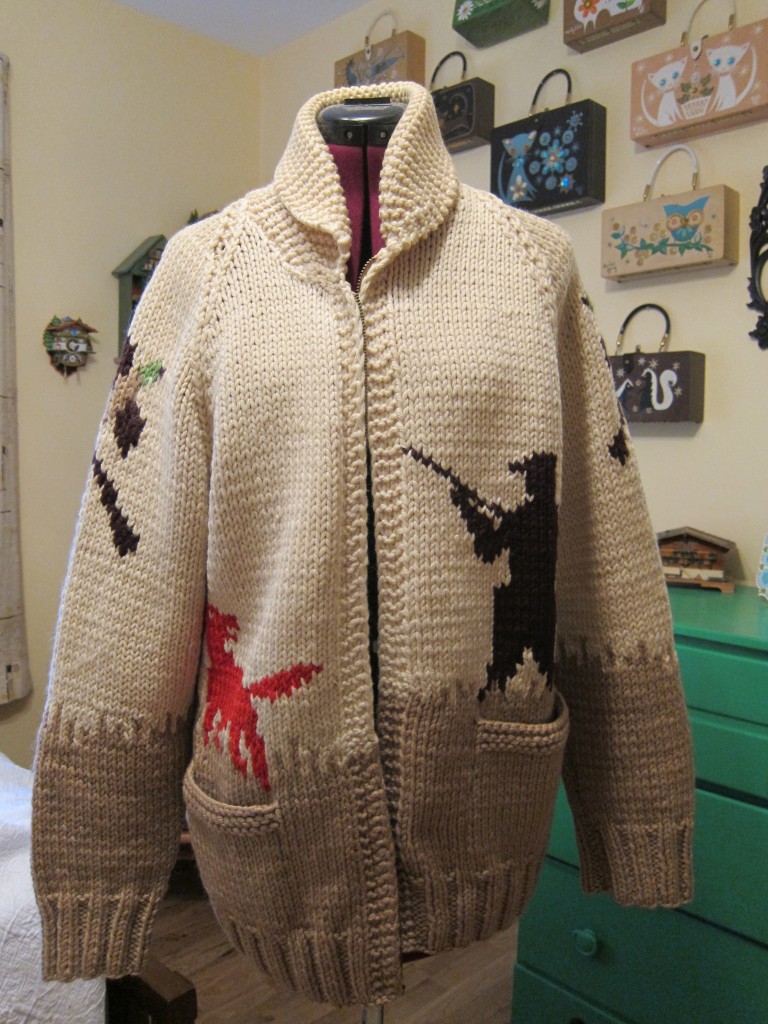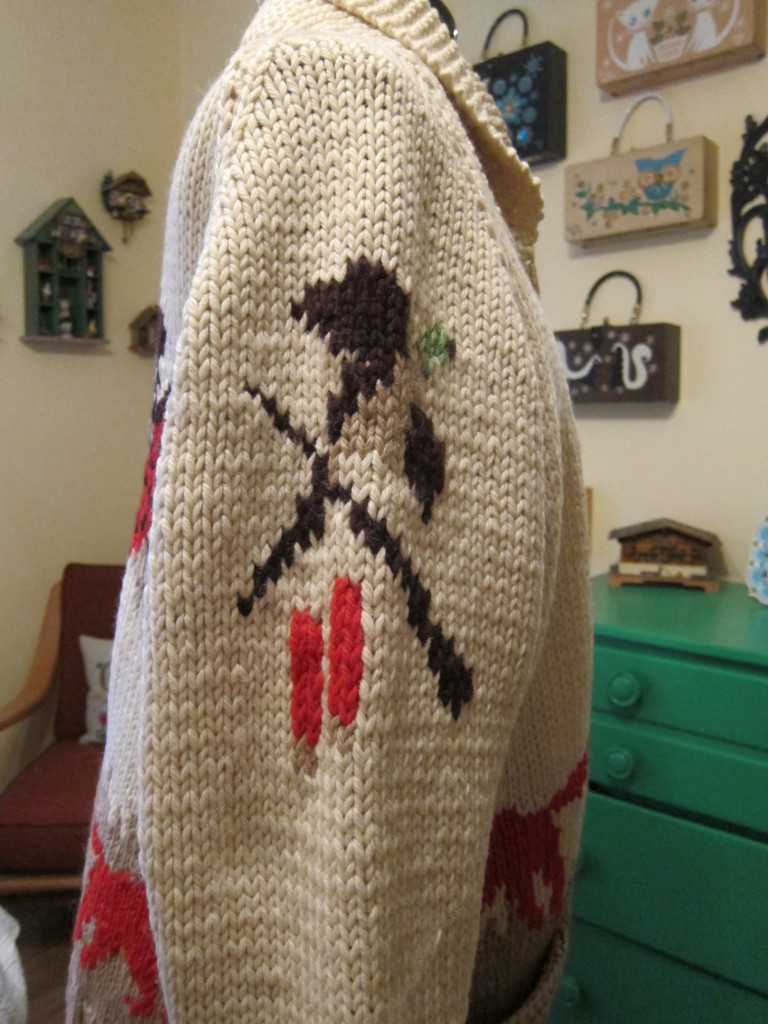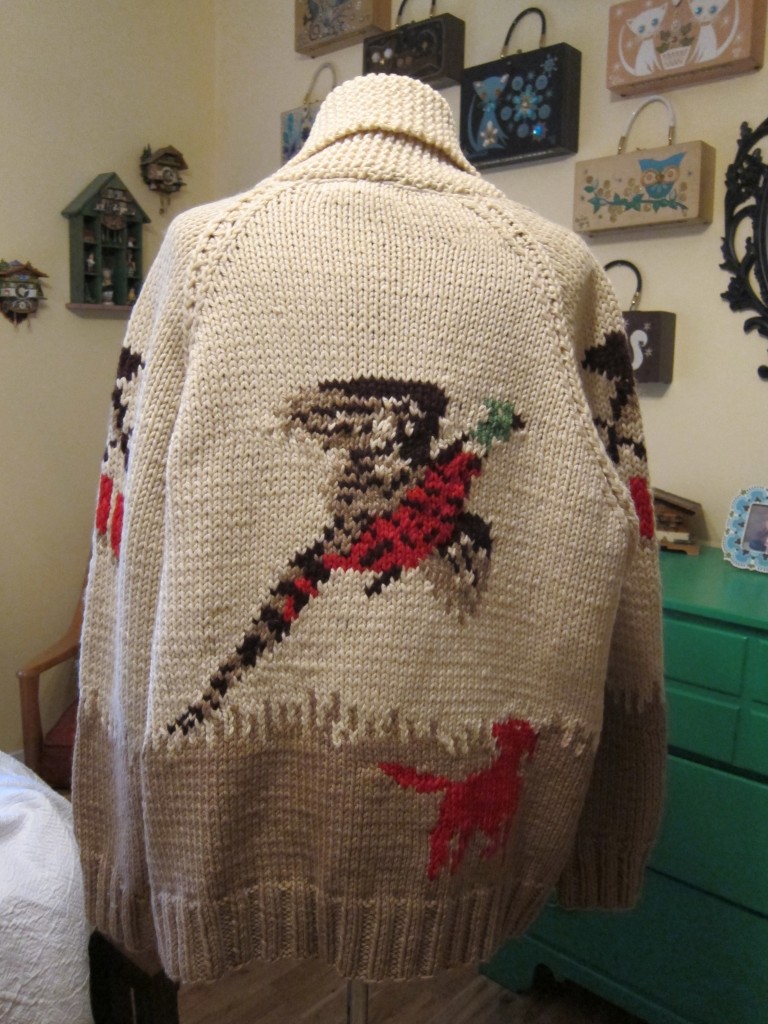 That led to the necessity for an addition to our cowichan collection.  Enter this one featuring pheasant hunting.  An odd choice for a family of long time vegetarians, but…when dealing with vintage, you take what you find and what fits sometimes!  The colors are great and it's in good shape.  Plus, it has this: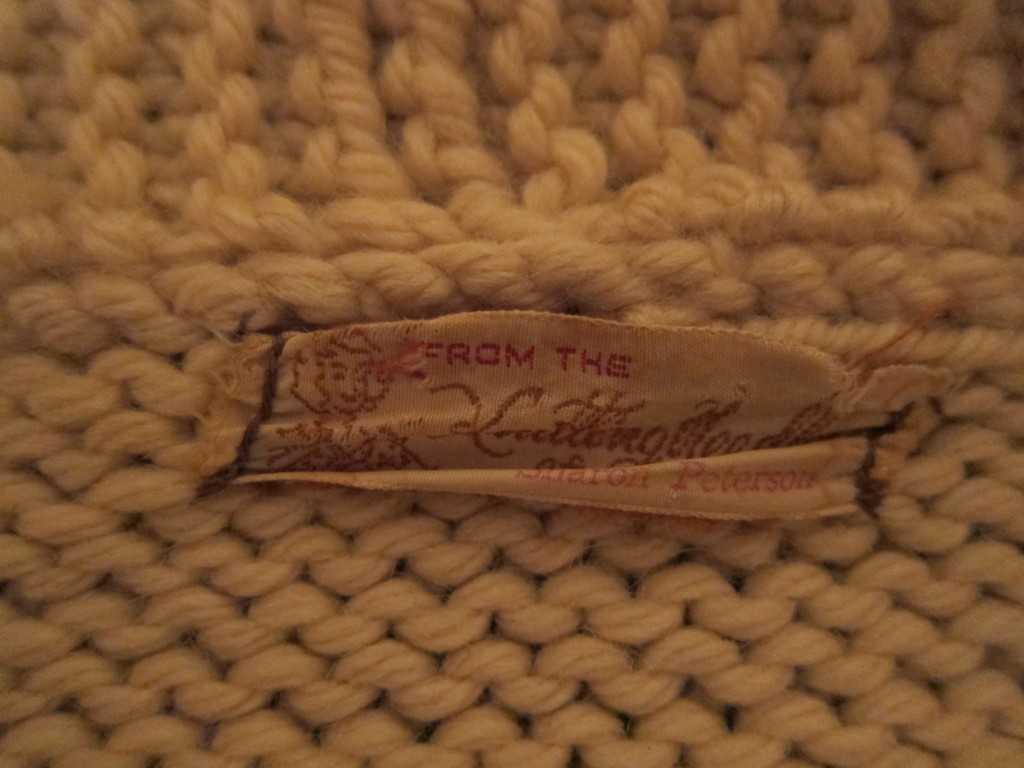 From the Knitting Needles of Sharon Peterson.  *note to self – must find personalized knitting labels!
Then there's the incredible Christmas Cowichan.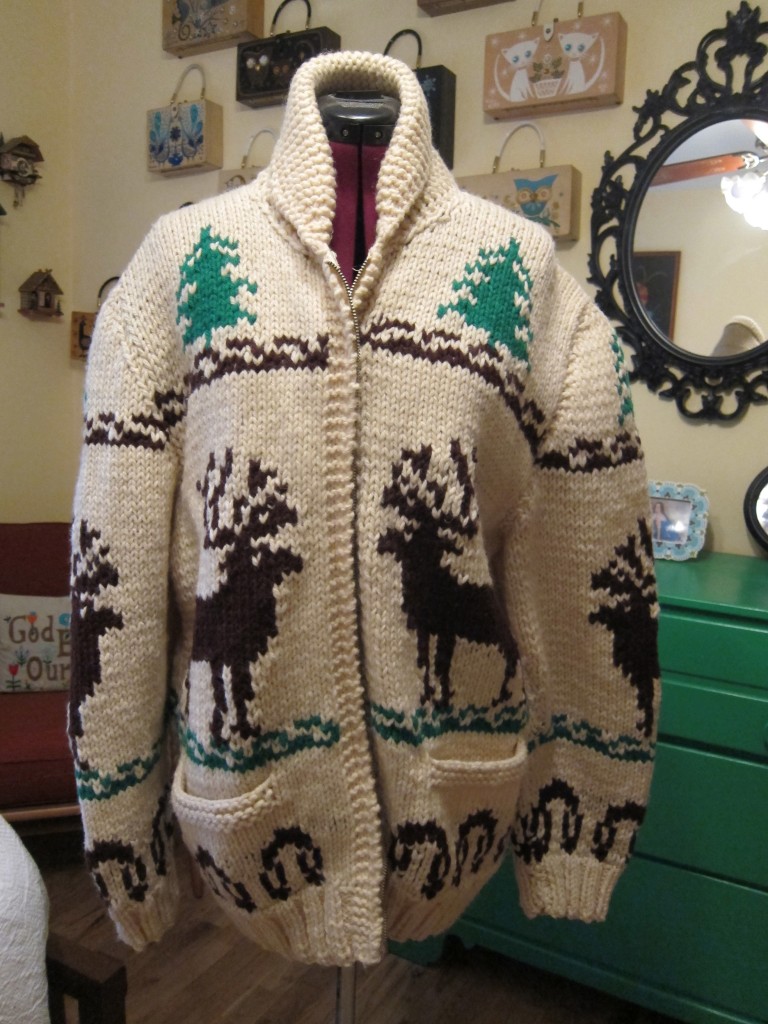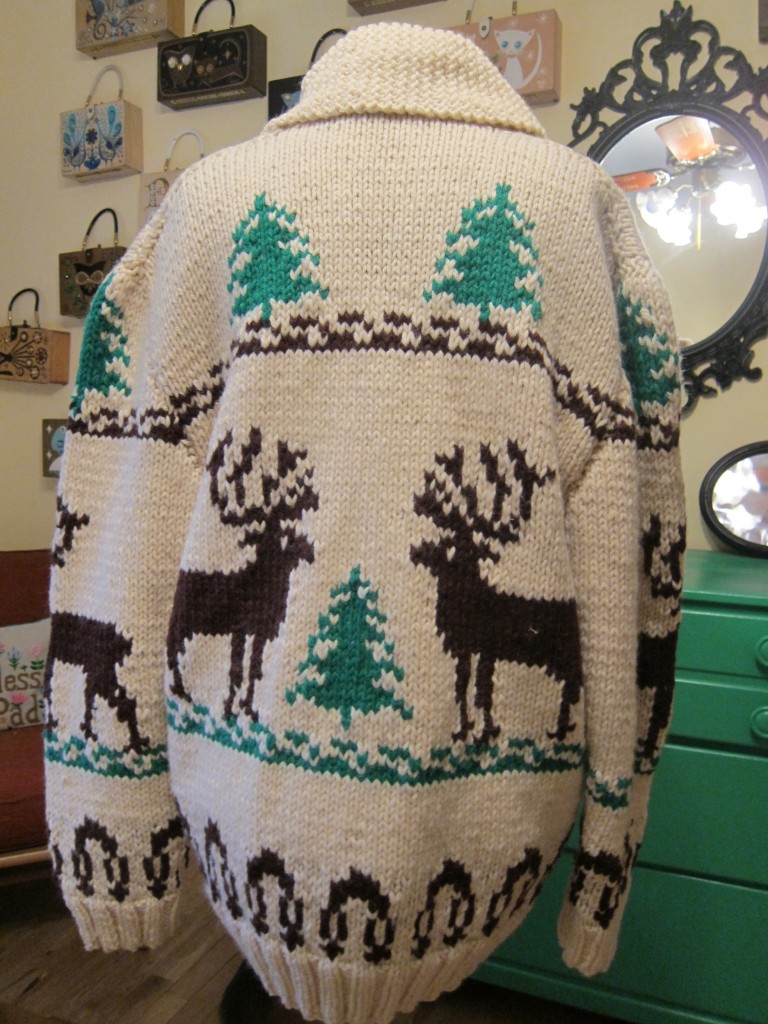 And speaking of Christmas and things I'm loving right now, I'm really into my new Christmas cactus: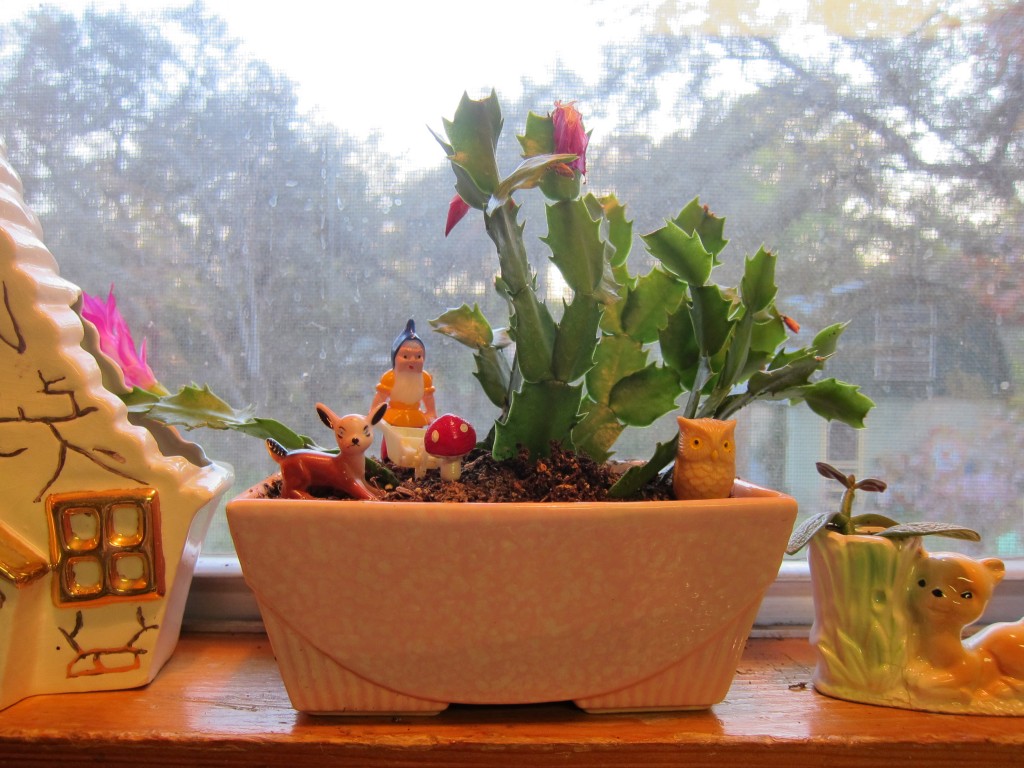 There's something so lovely about a cactus that blooms beautifully only at Christmastime.