This week my sweet Little Betty turned 4.  Such a bittersweet day it was – so proud of my girl yet finding myself on the verge of tears over the realization that my baby was gone and in her place was a graceful, smart, and funny girl.  But enough about that – let's talk about parties!  Kid birthday parties can be tricky stuff, and I'm finding that it gets trickier the older she gets.  One must have the right balance of activities, refreshments, and guests.  I'm sure it will not surprise you at all to know that your friend Betty tends to go off the deep end when planning Little Betty's birthday parties.  Let's take a walk down memory lane, shall we?  Maybe you can gain something from my mistakes and successes.
Little Betty's first birthday party was a vaudeville theme.  Yes, random, I know.  I am not sure what came over me.  it seemed like a great idea at the time, and I must admit that it came off pretty well.  The important thing is that it spawned an enduring theme for me – the photo station!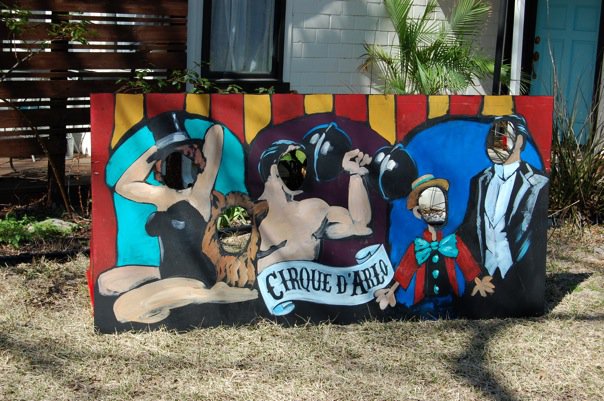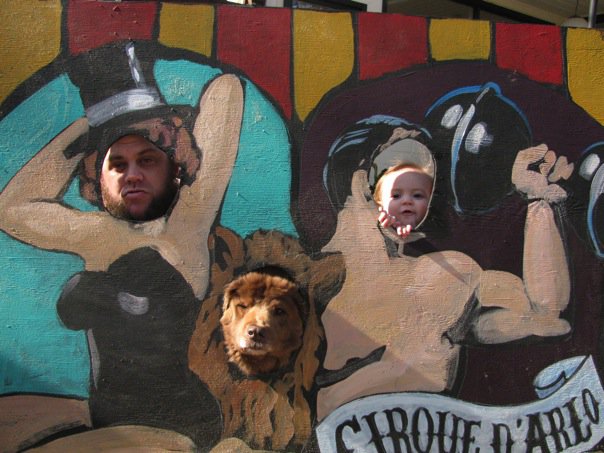 Luckily a girlfriend of mine is a set painter and she helped me create this totally baller mural.  Our party favors were vintage polaroids of our guests taken in the mural.  It worked out great – a smashing success.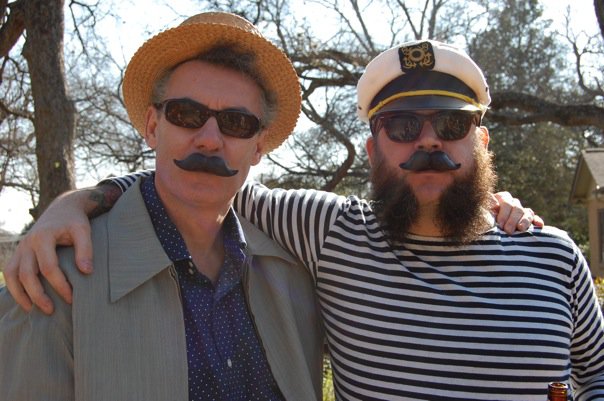 How about Mr. Crafter's awesome mutton chops??  I sure miss those.  We also had candy mustaches, cameo barrettes and pins for the kids, and a vintage circus elephant cake topper.  Unfortunately Little Betty was too young to truly appreciate how awesome her 1st birthday party was.
Her 2nd birthday party might have been the best.  It was a woodland theme and it was incredible.  It was also the only party I had a professional photographer for – I highly recommend this if you can swing it!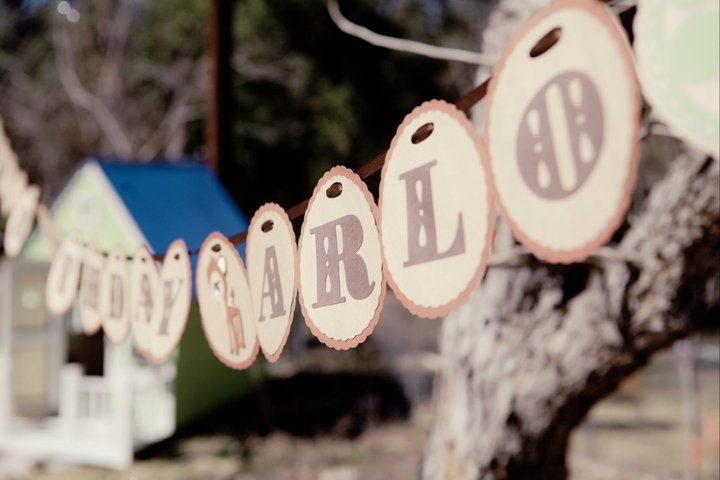 For this party I made cupcakes instead of a cake and also set up a terrarium making station.  I spent weeks searching out vintage fawns, owls, squirrels, and gnomes to adorn both.  I also made little cottages and mushrooms out of polymer clay.  Yes, I may be insane.  I am definitely an overachiever.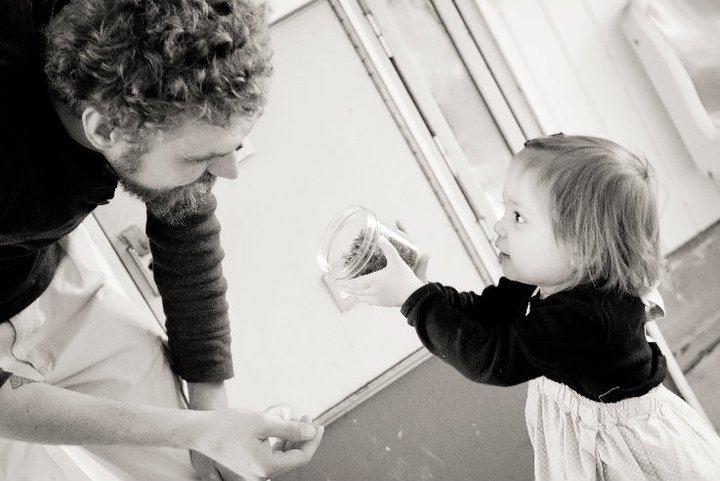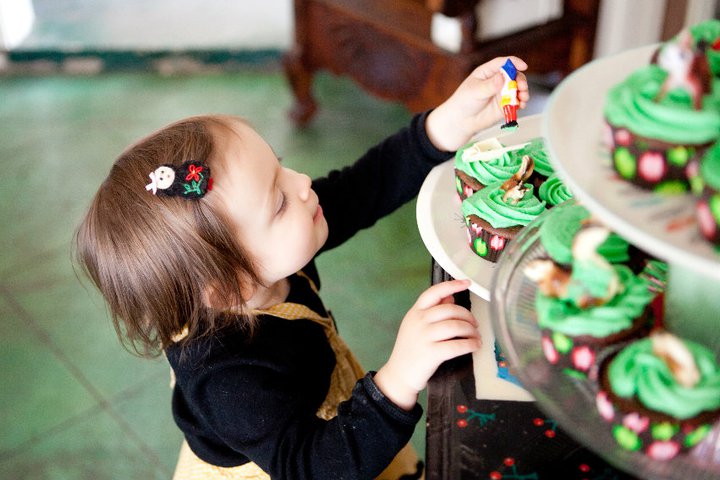 But by far the best part of this party was the photo station.  I forced convinced Mr. Crafter to construct a fake wall with a frame that I decorated: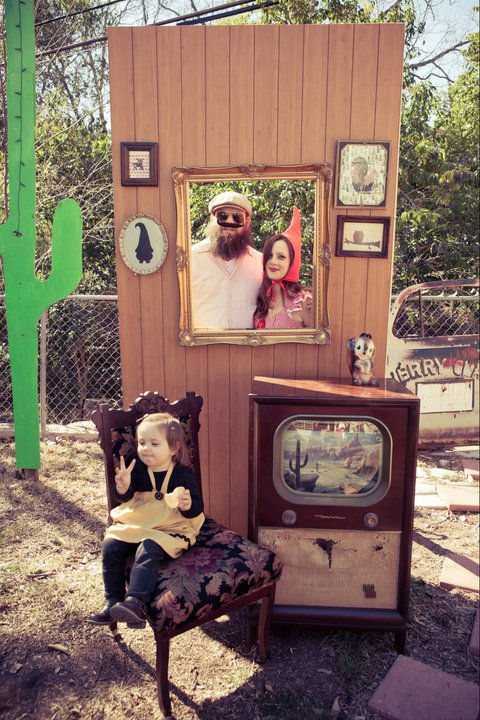 I set out all kinds of costumes/disguises and it was a huge success!  Although I think Mr. Crafter still holds a bit of a grudge.  I had vintage polaroid film again but it turned out to be a dud so we used our regular cameras, which worked out fine.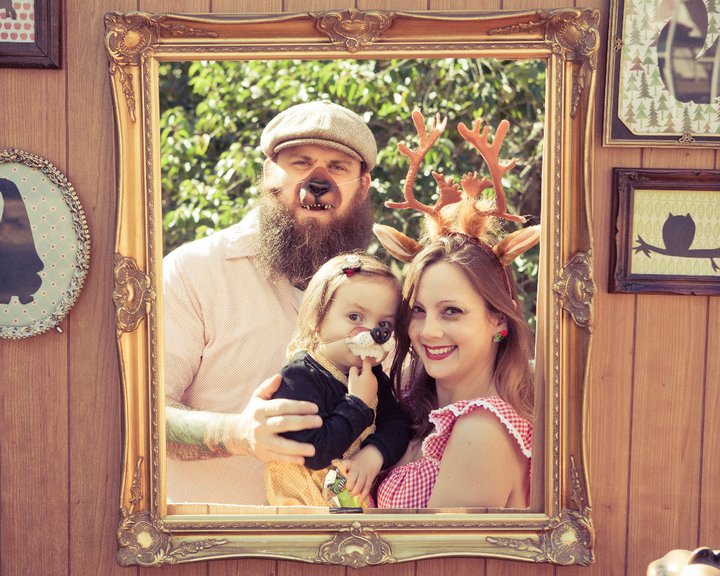 For Little Betty's 3d birthday Mr. Crafter made me promise to take the easy way out.  So I planned a Coney Island theme that we planned to have at a vintage kiddie amusement park.  But sadly it was FREEZING that day and we had to abort in favor of the jumpy house.  Little Betty was thrilled – me, not so much.
So this year, I was determined to make up for last year's disappointment! Little Betty wanted a ballerina birthday party so we settled on a Nutcracker Ballet theme (so as to not horrify the male guests.)  I had so many elaborate plans!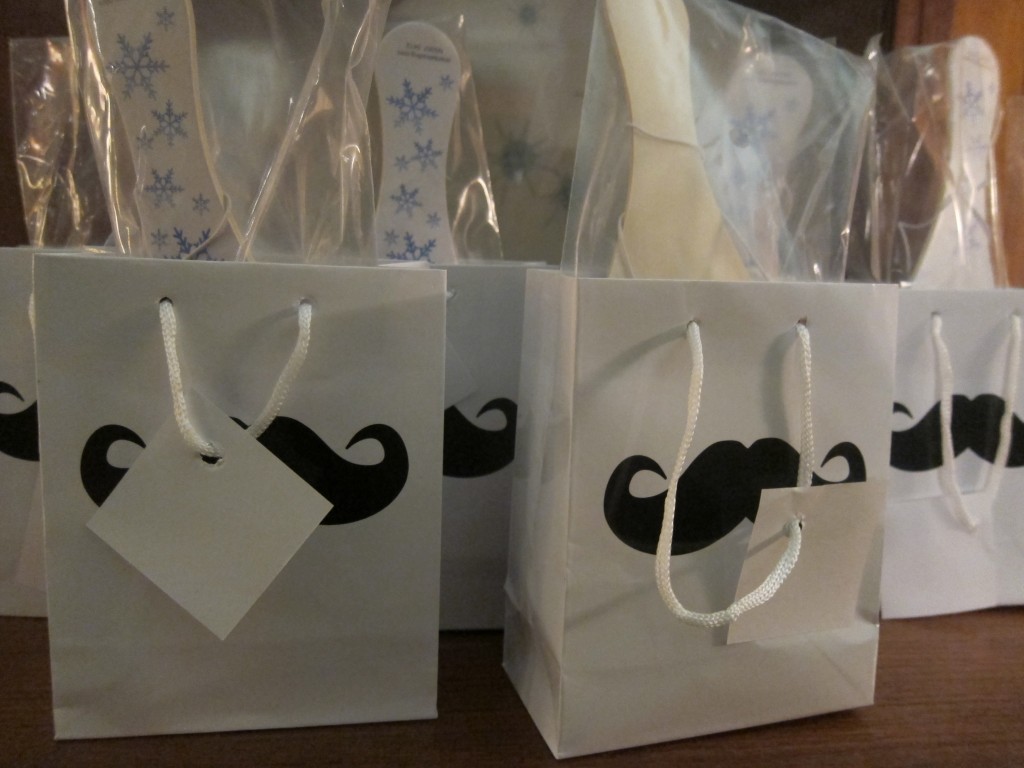 Nutcracker themed party favors on clearance from Oriental Trading!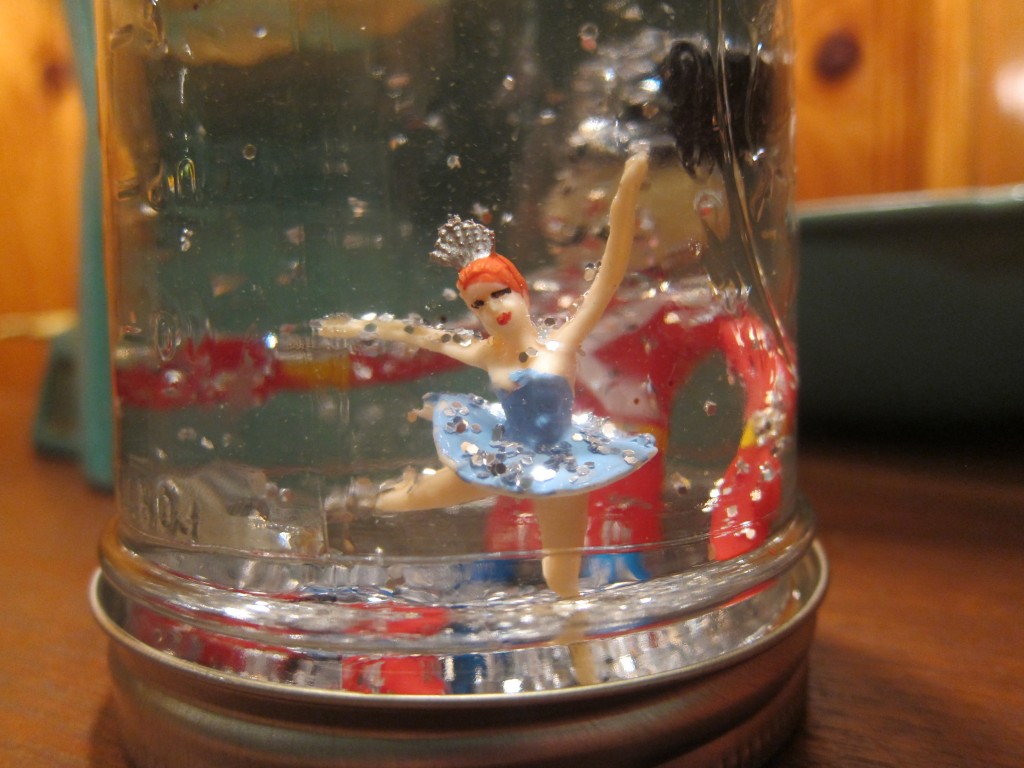 A Nutcracker themed snow globe making station!  A tiara and sword decorating station!  A jumpy castle!  A humongous princess pinata!  A fake stage and dress up clothes for the photo station!  YES!  This party was going to be awesome!
Ahhh…the best laid plans…
Sadly it rained that day.  But Betty is not about to let an extremely rare rainy day in Texas come in between her and a good party!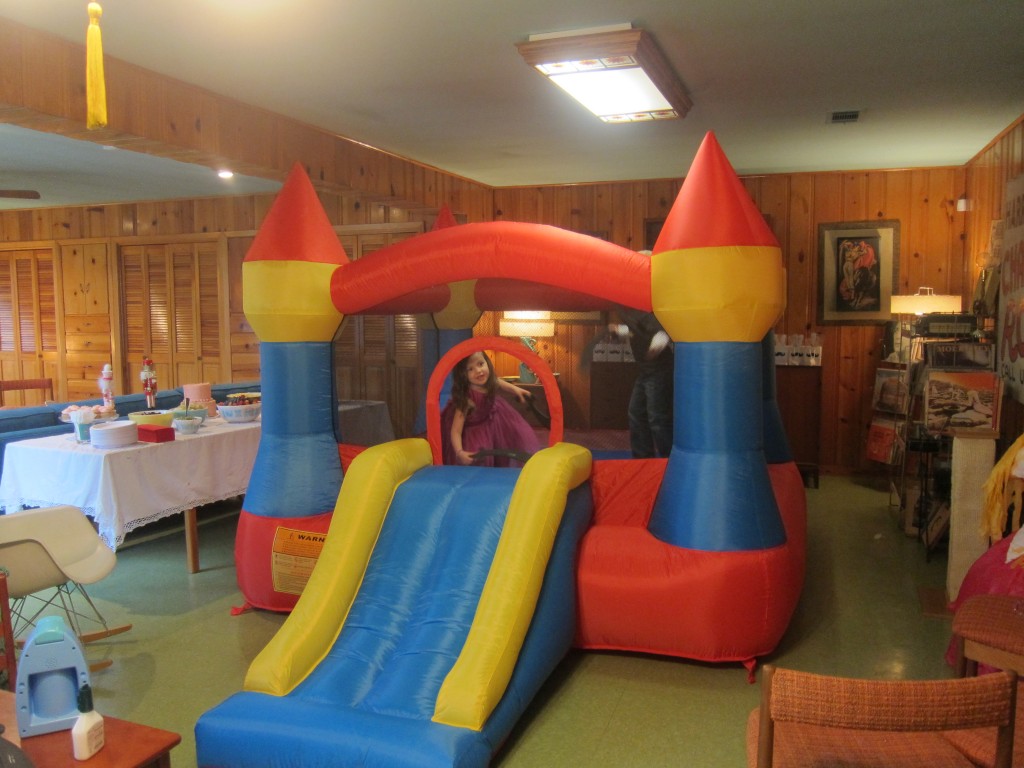 So I set up the jumpy castle in the dining room, to Little Betty's sheer delight.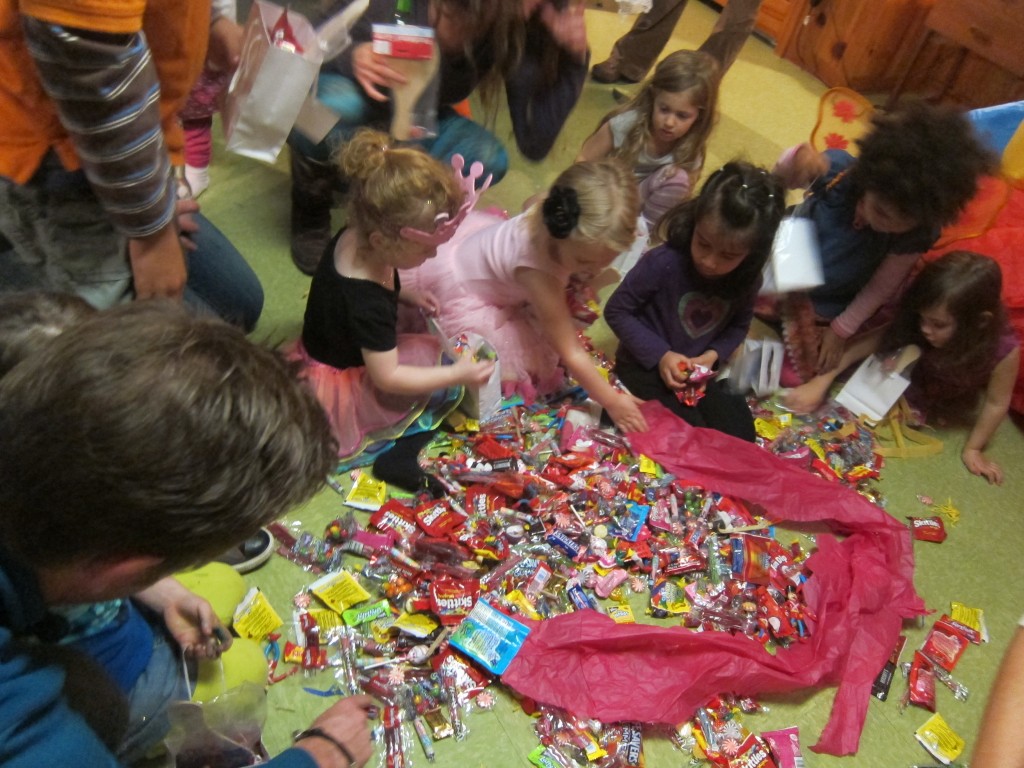 I allowed the kids to beat the pinata to a pulp indoors, to their glee, and their parents' astonishment.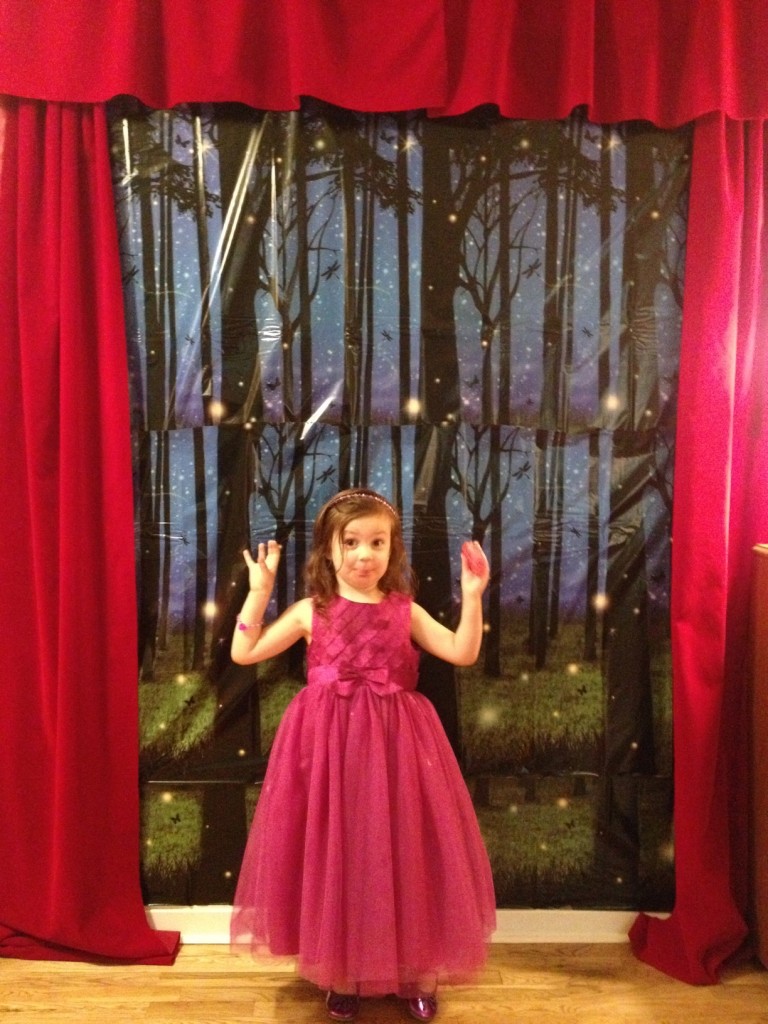 The photo station was sadly not my best.  The backdrop was a disappointment and kept falling down, and not very many people seemed into it.
That's ok though because the cake was amazing!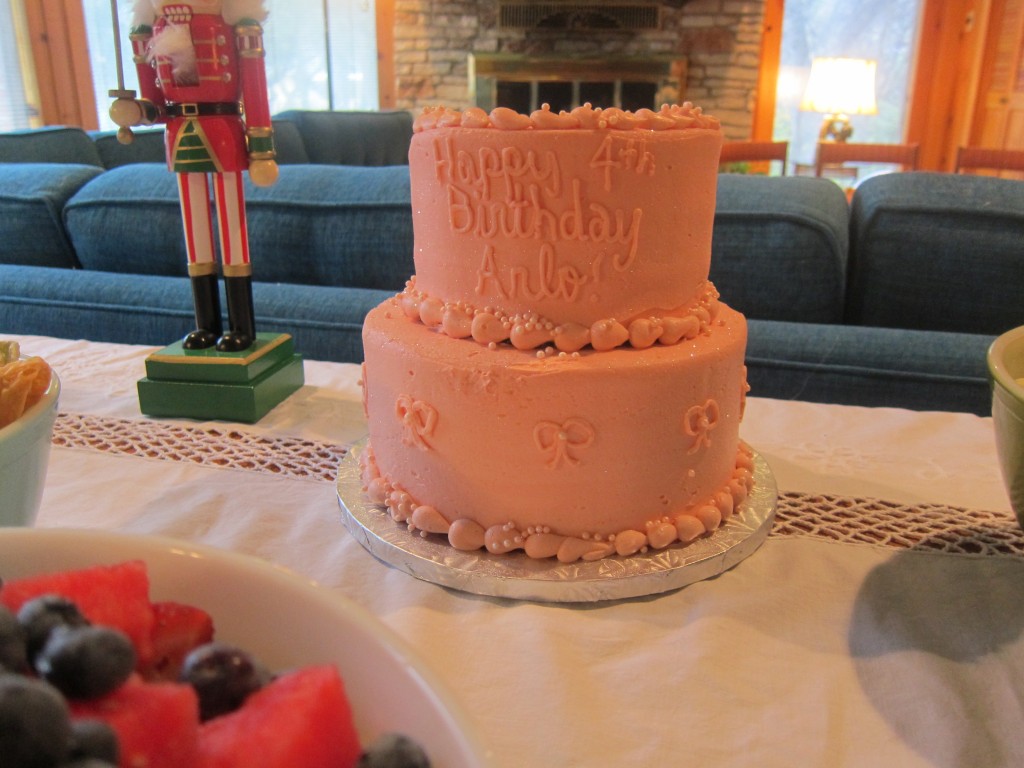 It was the first time I didn't make it, and it was totally worth it.  Pink, sparkly, tiered, and vegan to boot!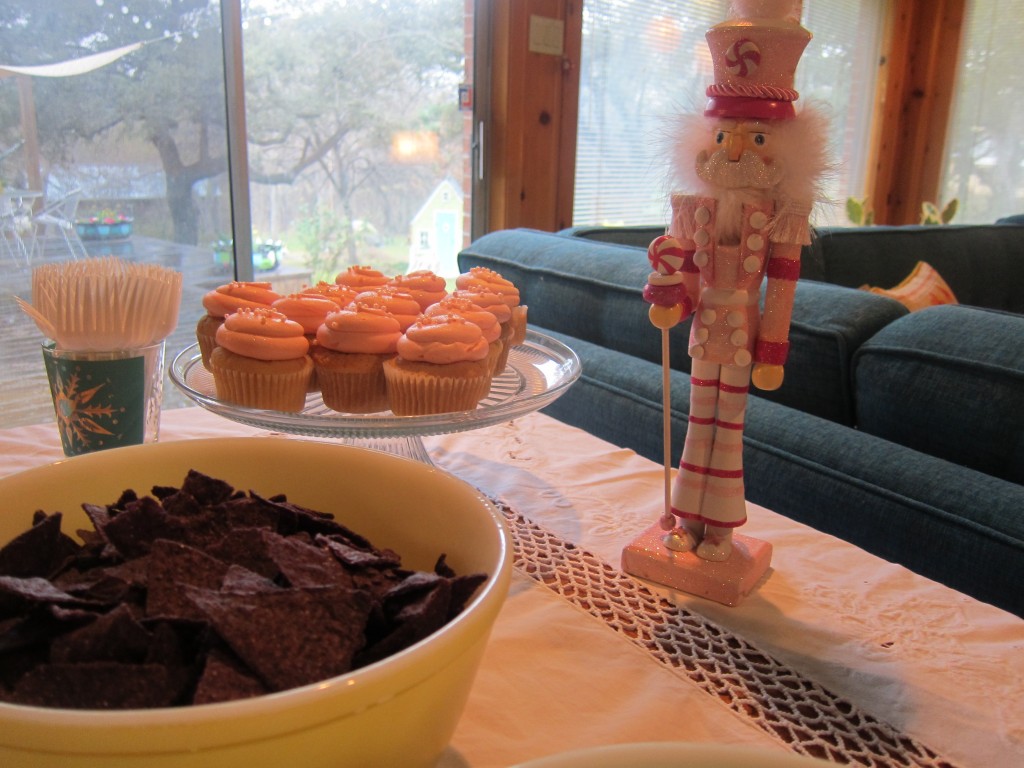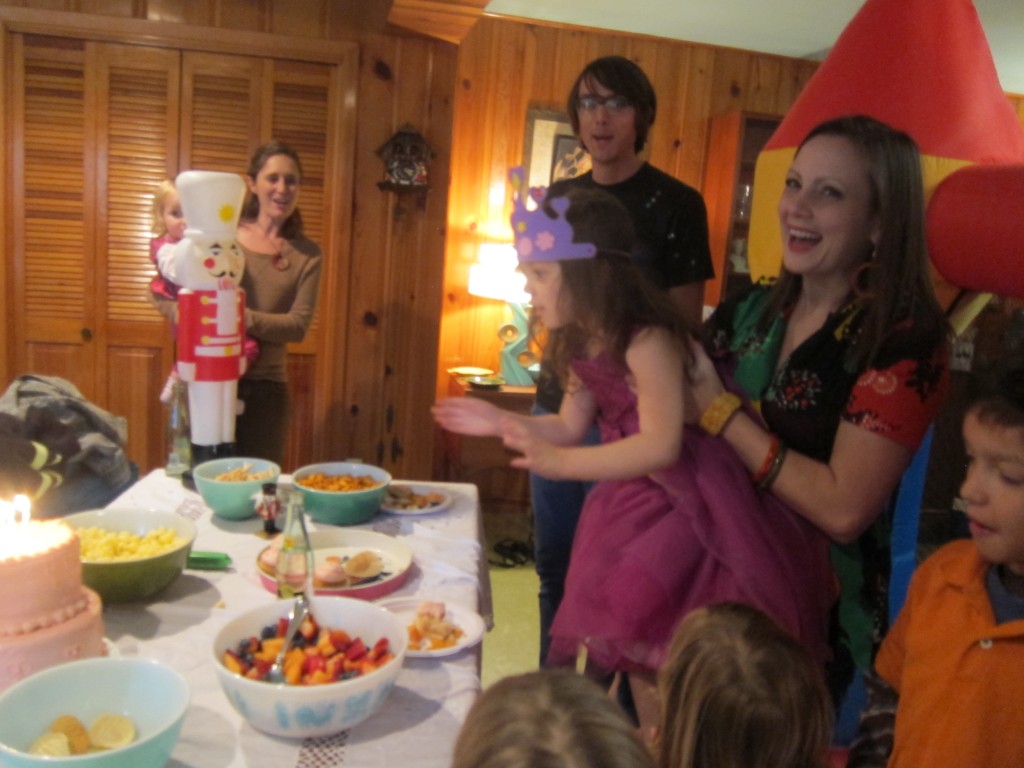 In all, even though it didn't turn out exactly as I'd hoped, it might have been the most fun party yet.  We had about 50 guests, and by all accounts everyone had fun.  We had lingerers until 9 pm!  I think the lesson I learned here is that if you have plenty of activities and keep the beer and the juice boxes flowing, a good time will be had by all, whether you have fancy decorations, pinterest worthy ideas, and good weather or not.
What lessons have you learned in the art of throwing kid birthday parties?