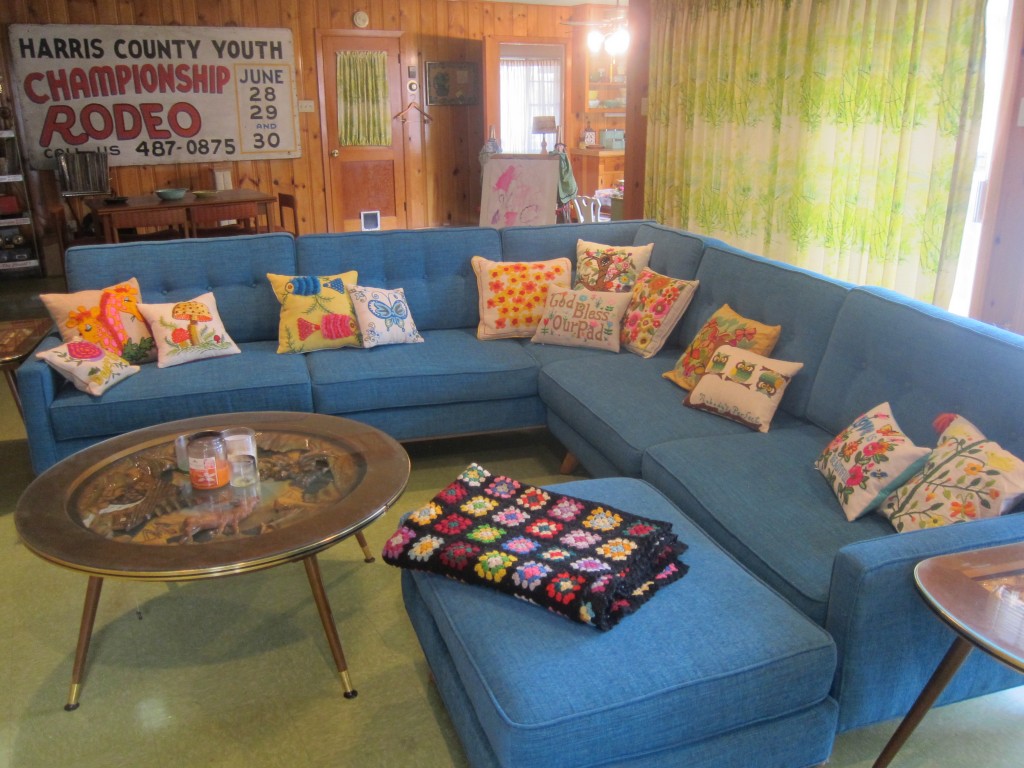 Mr. Crafter – in fact, every male who has been to our house recently – is of the opinion that I have too many pillows on the couch.   But I – and in fact, every female who has been to our house recently – has agreed that it's awfully comfy to have a lot of pillows on the couch.  So you can see we have a real Mars vs. Venus situation on our hands here.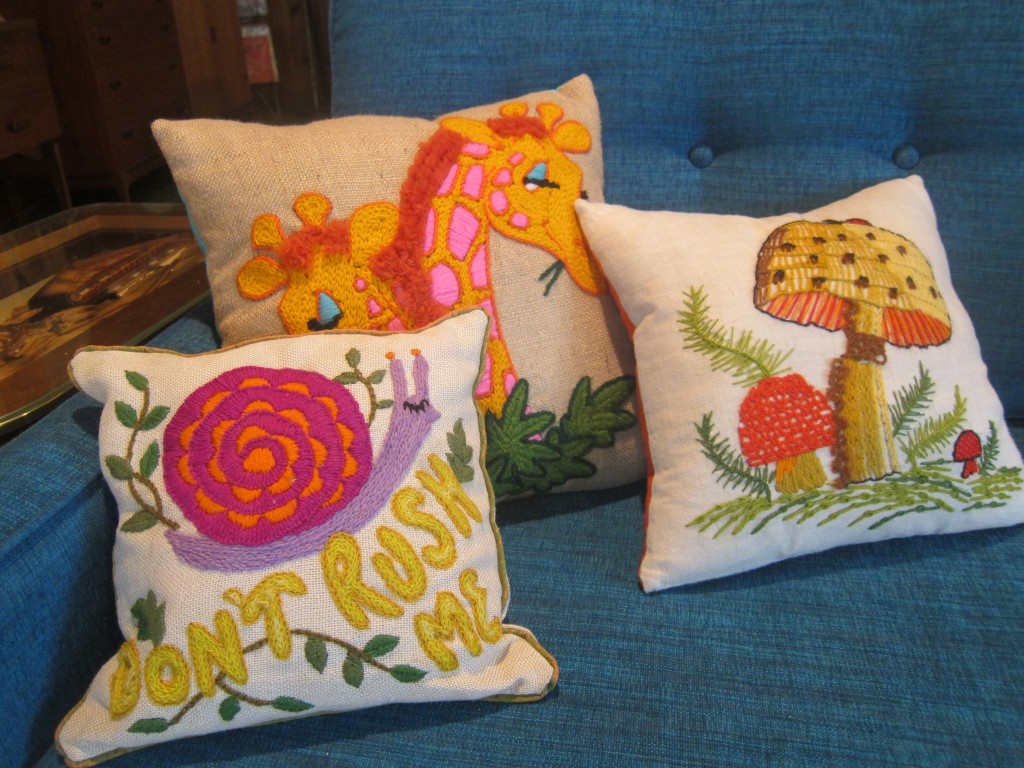 Even I acknowledge that this is probably pushing the limits of the acceptable pillow-to-couch ratio, but what's a crewel-loving gal like me to do?  Stop buying/making them?  Never!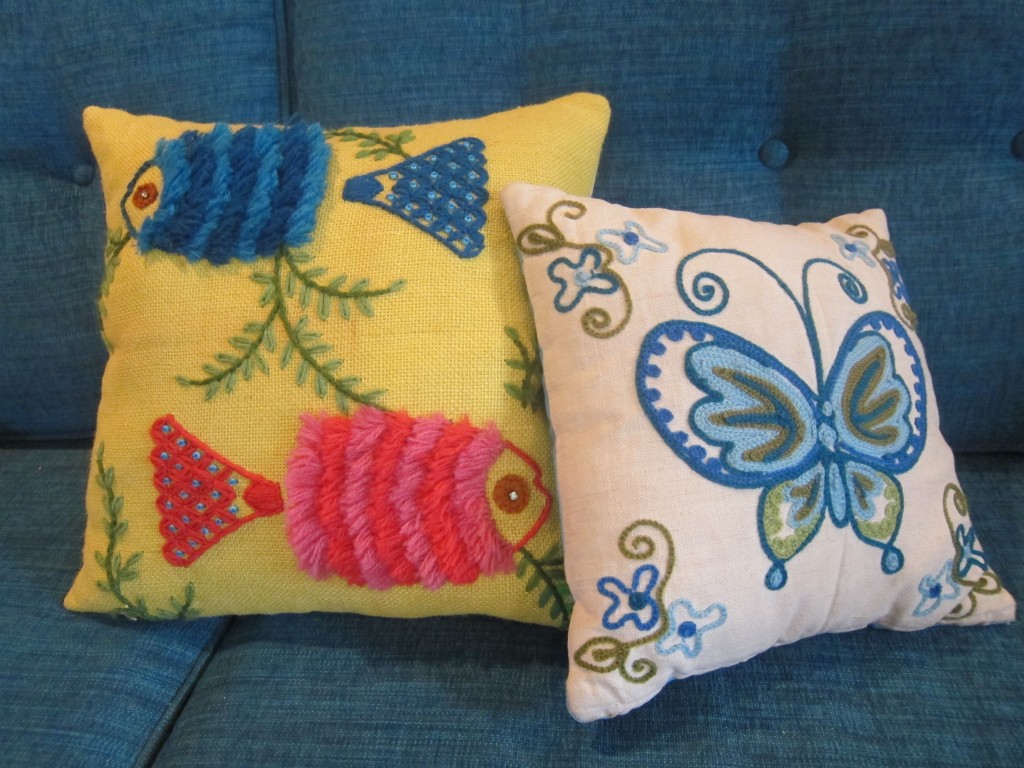 I guess my only option is to start farming them out to other parts of the house.  Every room and upholstered surface at Casa Crafter shall be adorned with crewel pillows!  Every wall covered with framed crewel work!  (I shiver with glee at the thought!)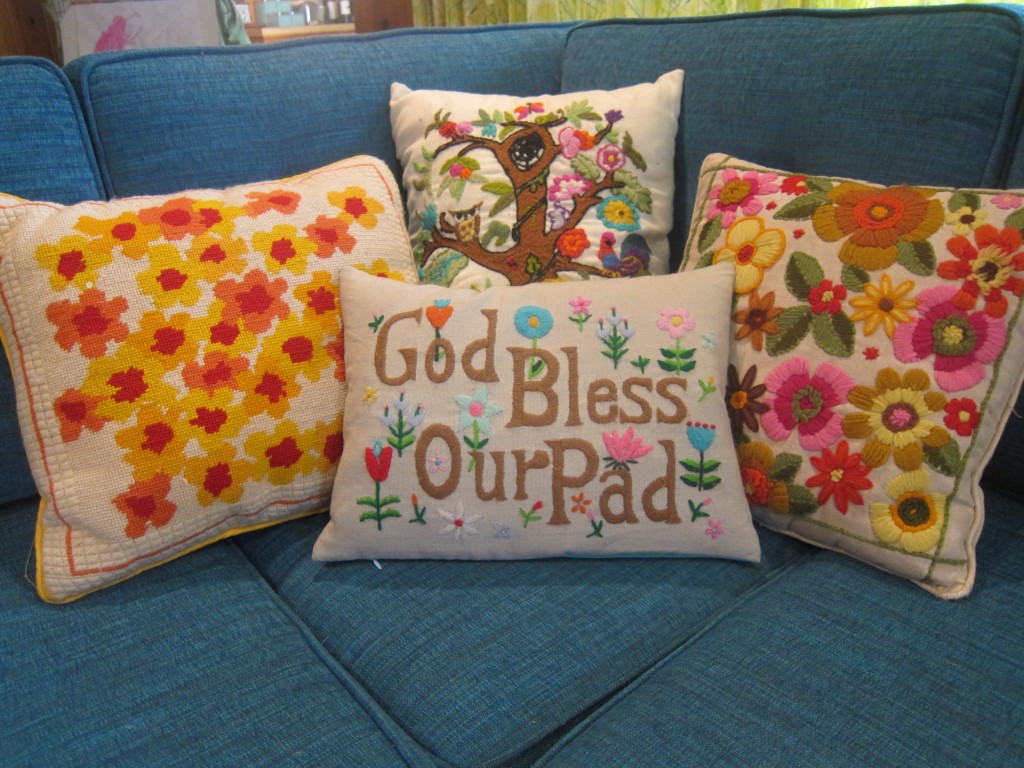 That's the awesome/crazy thing about Mr. Crafter and I.  Neither one of us does anything halfway.  When we get obsessed with something (which happens regularly) we totally go for it.  For me, bakelite! Vintage purses! Enid Collins!  Squirrels! Vintage Christmas!  CREWEL!  For him, James Dean! Rusty signs! Vintage Matador stuff!  Danish Modern furniture! Photography!  There was even a whole year where he was obsessed with the color brown.  It's a miracle we're not in the poorhouse.
But in my defense, how am I supposed to pass up an amazing piece of crewel?  They are so charming, and the great ones are getting so hard to find these days.  I have no willpower.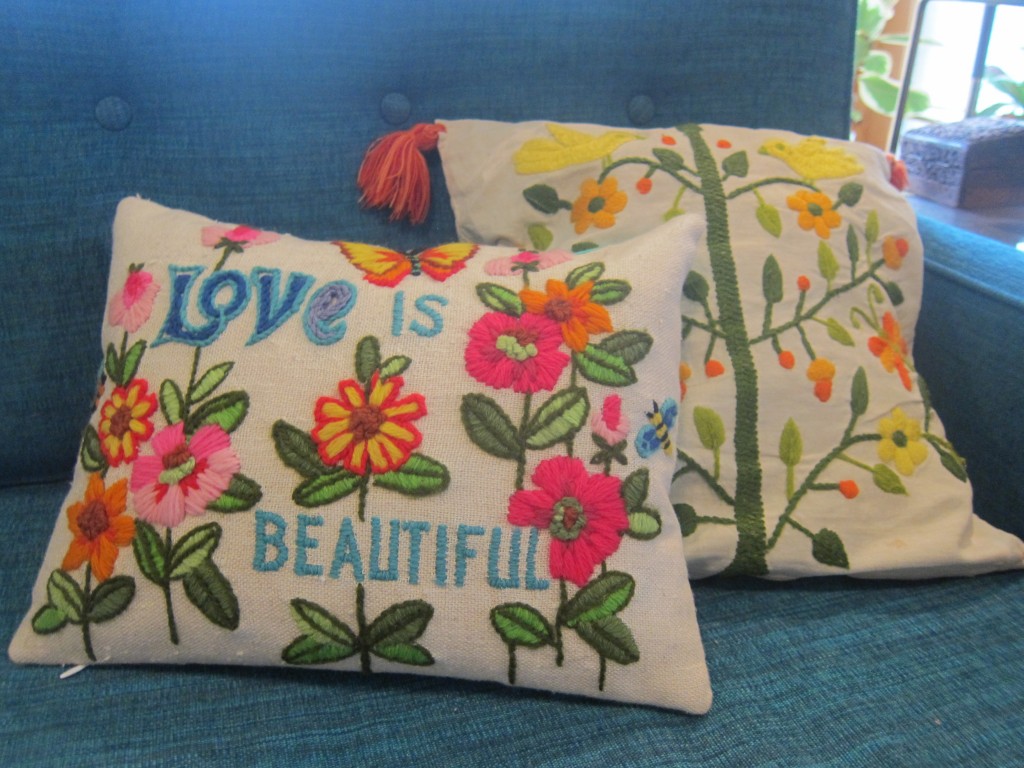 In other news of my shameless obsessions, I couldn't resist splurging on one last after Christmas sale item: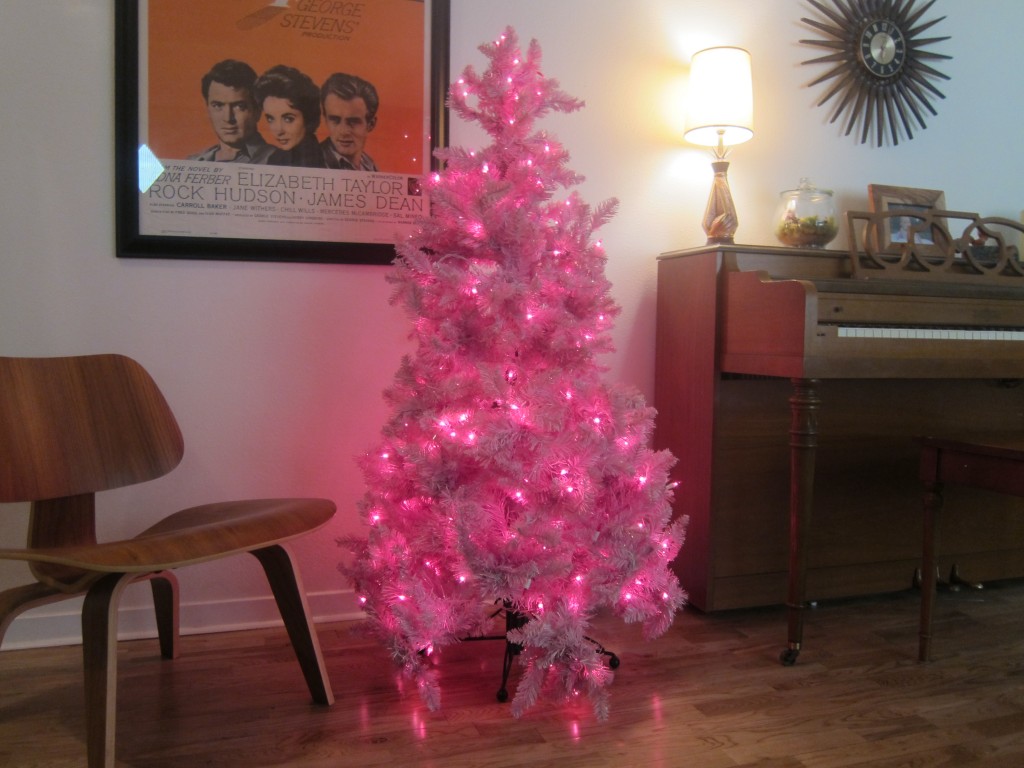 It was 75% off!  It had to be done.  I can't decide if I'll put it in Little Betty's room next year or not – I kinda like it right there.  But please notice the absence of other Christmas decorations.  I finally broke down and put them away.
Anyone else have borderline clinical obsessions like me?