Sweet baby jeebus. Y'all know I need another collection like a hole in the head, but sometimes these things cannot be helped.  Besides, this one has been brewing for awhile as some of you may have already suspected.  Let me just start off by saying I blame the estate sale company of the sale I went to today (who are readers of my blog – hi Anne Dee Estate Sales!) because they purposely posted pictures of these knowing I would come running for them!  And of course their evil plan worked like a charm.  Here is my new collection: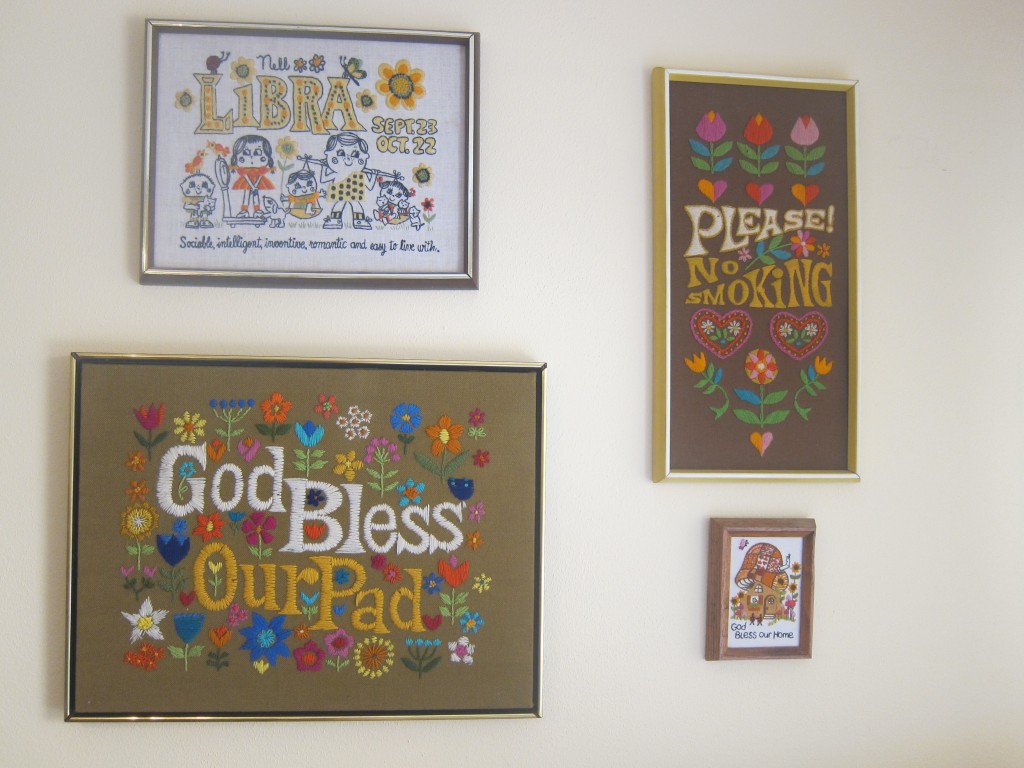 Aren't they glorious??  There was another great one that I narrowly missed out on, but that's ok.  Betty Crafter is not greedy (although I may have shed an internal tear over it.)  They look perfect with my No Smoking sign!  And I can pretty much guarantee you there will be more 1960s crewel work on this wall before all is said and done.  Let's take a closer look, shall we?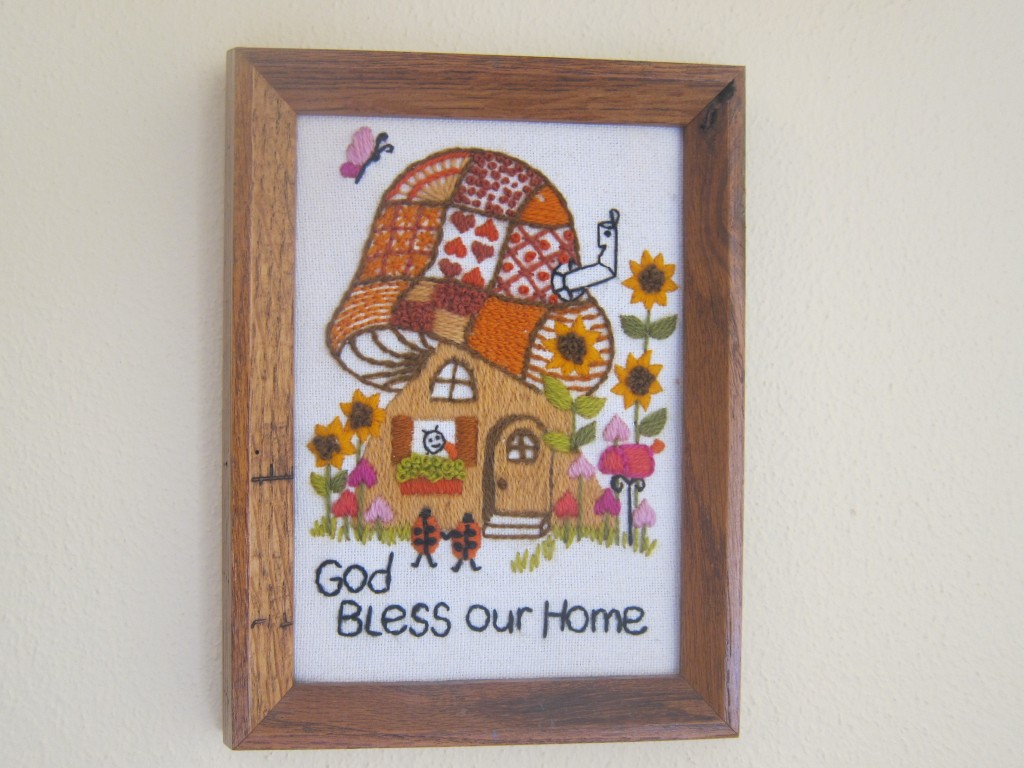 I think what totally sends me over the edge on this one is the little ladybug peeking out the window of the mushroom house.  I had to fight Little Betty for this one – she really wanted it in her room.  I'm such a mean mommy.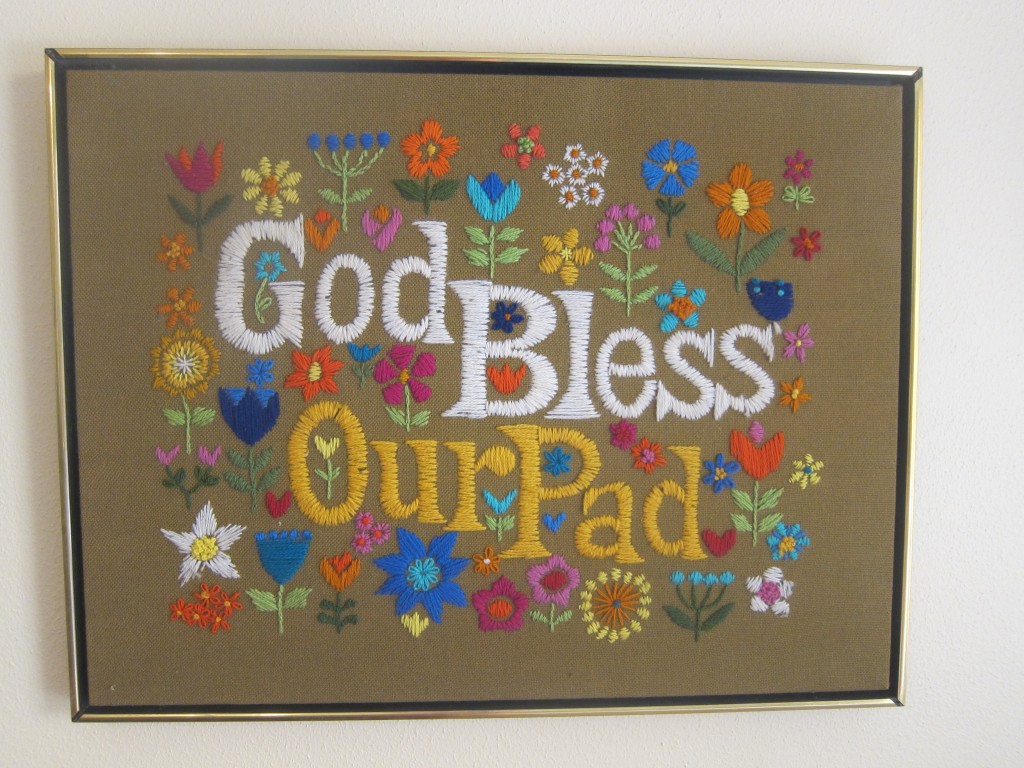 So, yes, I do already have a God Bless Our Pad pillow.  But put yourself in my shoes.  Would you be able to pass up this awesomeness?  That's what I thought.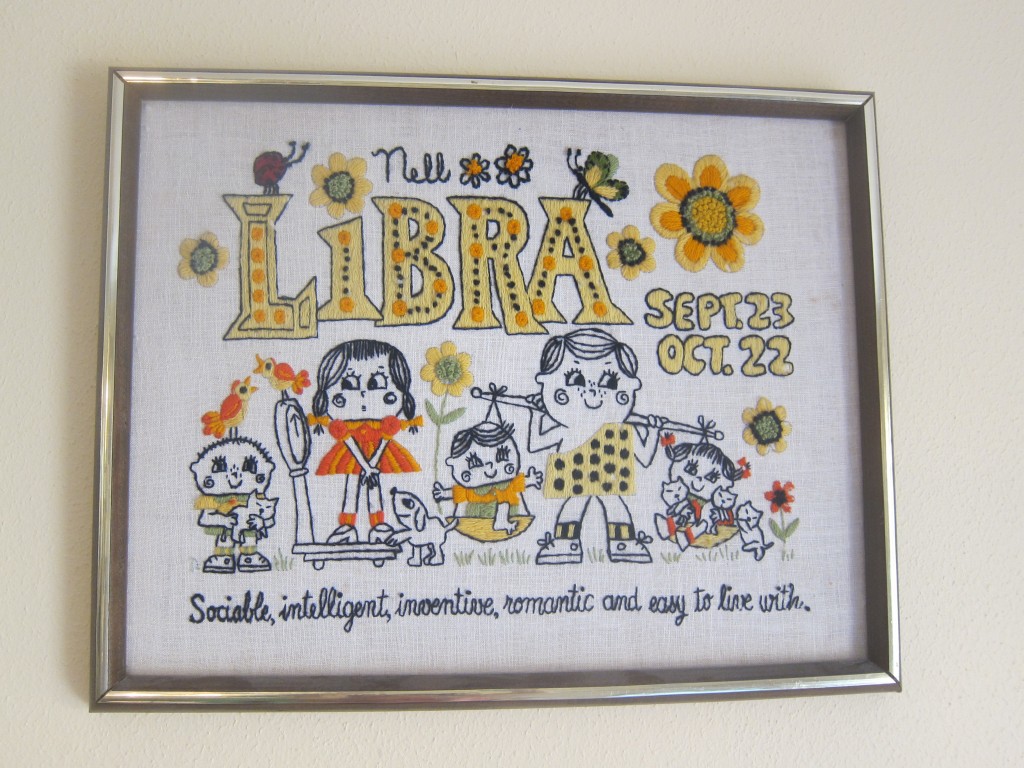 And no, no one in my house is a Libra.  But again, could YOU leave this behind?
Oh, but there was more at this sale.  SO much more.  Like THE DRESS.  Some of you may be familiar with the expression "foodgasm."  Well, friends, I had a total "dressgasm" when I put this little number on: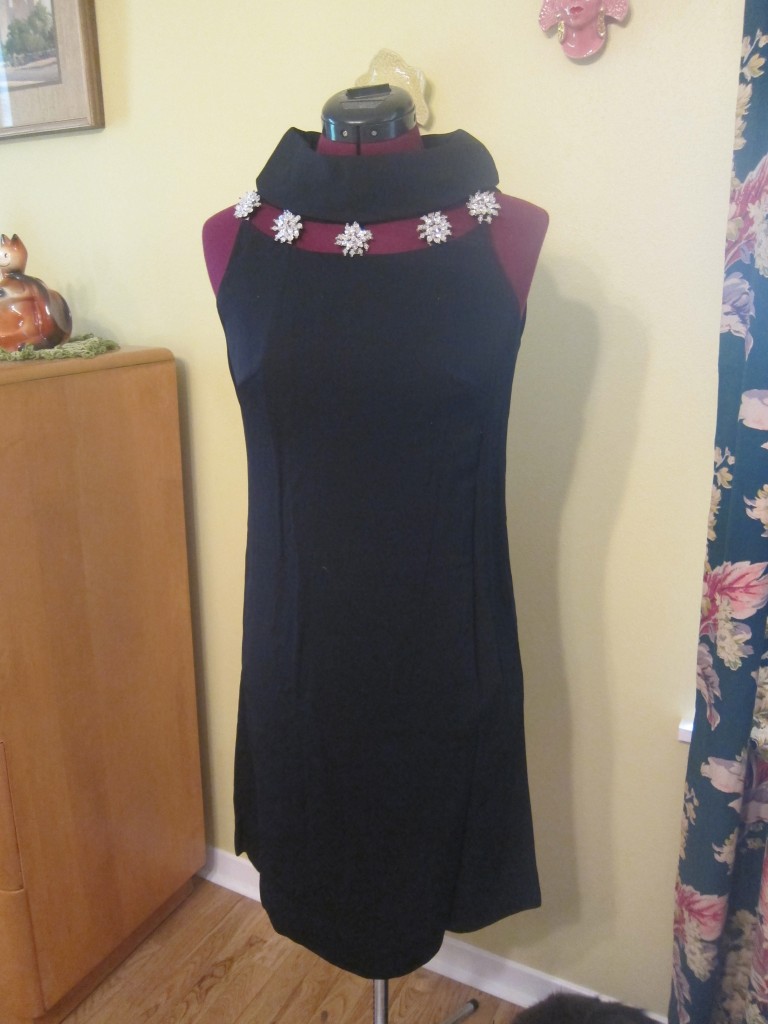 "Oh god.  This is amazing.  Yes!!!"  The dress form isn't doing the dress any favors, but believe me – it fit me PERFECTLY!  Even with gym hair, I looked like a million bucks!  And it has POCKETS!!  Seriously – Audrey Hepburn herself would have knocked me down and wrenched this dress out of my hands.  It's that amazing.
Believe it or not, this is the second dressgasm I've had this week.  Little Betty and I went to Florida to visit Grandma – land of thrifting milk and honey – and I found this 50's Hawaiian halter dress made of barkcloth: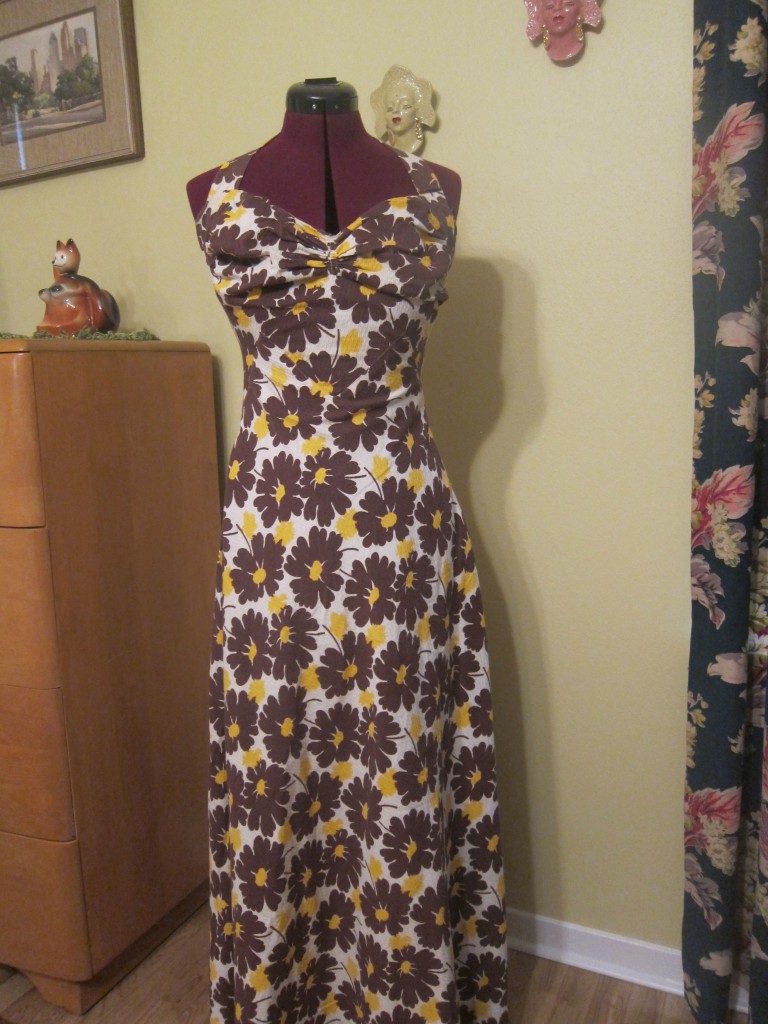 Again, fit like it was tailor made for me and made me look like a movie star!  I have had some good dress karma lately.  Keep it coming!
Keep your eyes peeled on my etsy shop – in addition to Enid Collins purses and bakelite, I'll be adding a killer dress tonight that I also got at the estate sale today.  Dressgasms for everyone!